Nemestice Summer Event and Battle Pass Released, Showcases Spectre Arcana and Personas
This surprisingly isn't the only Battle Pass to be released in 2021.
As Valve has hinted earlier in their TI10 update, the Dota 2 Nemestice Summer Event has begun on July 23. Together with the release of the Nemestice mini-game, a brand new Battle Pass is included with additional shiny goodies for different levels.
In the official announcement, Valve described Nemestice to be "the third type of stone" aside from Radiant Ore and the Direstone. The stone is "warped remnants of the shattered moon still unswayed by either petulant Ancient and bursting with Zet's sacrificed power." As the lore is written, "Aeons later, Nemestice at last makes landfall to disrupt their battle, and to those who would hold power over both Ancients, there is no greater prize."
Firstly, the Nemestice Battle Pass costs US$7.49 for the lowest Level 1 Bundle, followed by US$26.99 and US$41.99 for the Level 50 and 100 Bundle respectively. Valve set a slightly lower Battle Pass price compared to the original TI10 that had US$9.99 as its entry price for the Level 1 Bundle. It should be noted that none of this money would be used to further fund the TI10 prize pool from last year's Battle Pass.
Prices aside, most fans are excited for the release of new sets like the Spectre Arcana: Phantom Advent. With the theme of being trapped by a cursed set of armor, the new Spectre Arcana includes an all-new Spectre model, loadout pedestal, custom animations and effects, custom hero assets, more than 500 Arcana-exclusive voice with the theme of being trapped by a cursed set of armor lines, and still many others. The Spectre Arcana is only available through the Battle Pass at Level 330.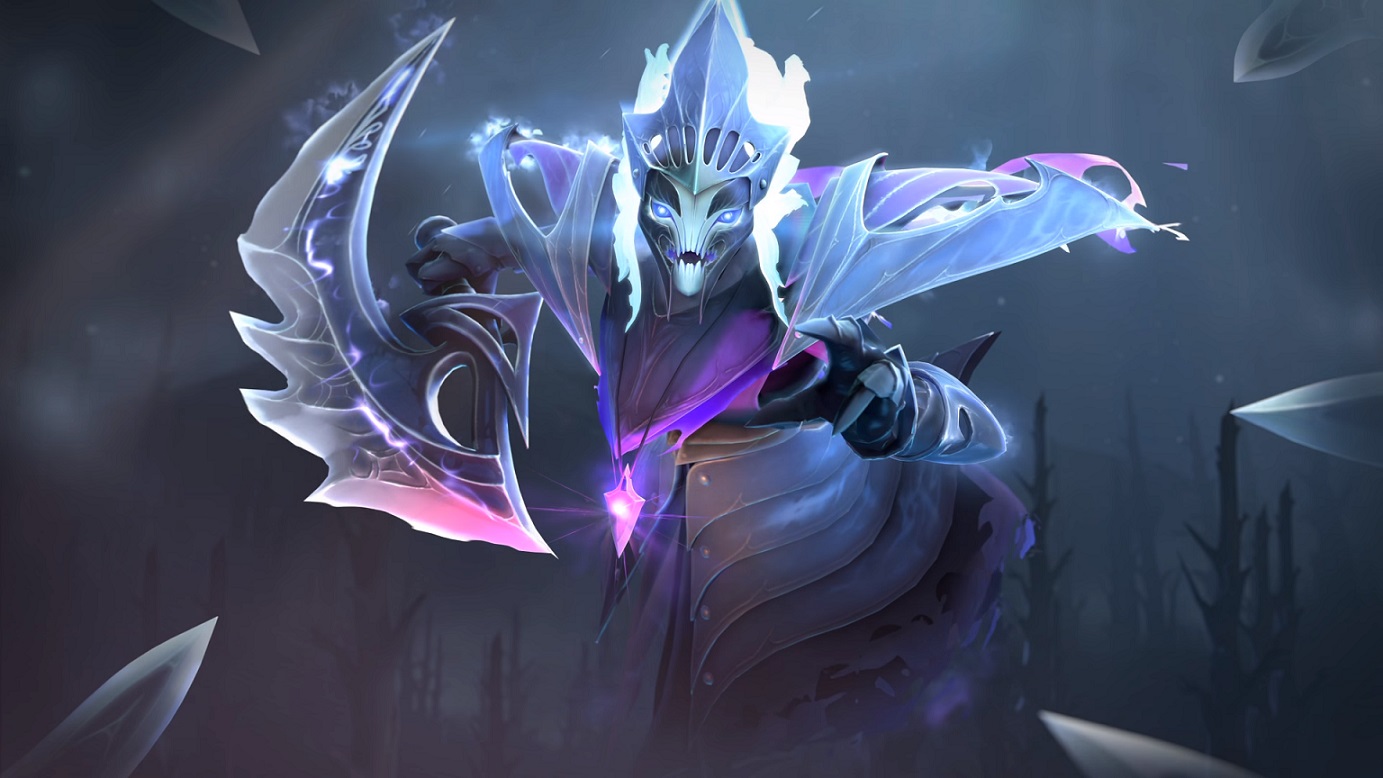 Like other Arcanas, you could unlock the second style called Phantom Ascension by earning a Mega Kill streak in 100 different games. While the original style featured a crystal-blue color palette, the second style tends more to the crimson red color palette.
Other than Spectre, Dragon Knight also obtained a new Davion of Dragon Hold Persona based on the recent successful Netflix series, DOTA: Dragon's Blood. Various Persona components like Davion's Broken Sword, Pauldrons, and Helm could be unlocked with the progression of the Battle Pass level.
The Nemestice Battle Pass also features a throwback to Invoker's Dark Artistry set by making a new rendition for the Acolyte of the Lost Arts Persona. Now, the young Invoker could wear the same Dark Artistry suit, complete with the Magus Apex add-on and effects. This Level 275 reward already includes the Persona with it, so those who did not have the original Persona could still use this new set. Those who did, however, would "have their items upgraded to Exalted quality including a special gold border to indicate that they had it first."
Finally, like previous Battle Passes, this year's would showcase new Nemestice Immortal Treasures, Music Pack, Creeps, Chat Wheels, Emoticons, Sprays, River Vials, and Seasonal Effects, unlockable at different levels.
As for the Nemestice mini-game, players would be missioned to gather ability-boosting fragments and join the foray of claiming a crash zone. In addition, a new Nemestice Cavern Crawl is available to attain extra "Battle Pass Points, Plus Shards, and exclusive item sets." Weekly Quests are also provided to help players gain more Battle Pass Points.
All in all, it seems that the community gave a positive reception to the new releases, except perhaps for the fact that the Spectre Arcana is only available through the Battle Pass and isn't sold separately like previous vote-winning Arcanas.
Oh btw, this is only the first Battle Pass this year. There will be another one later in the year. #Dota2

— Wykrhm Reddy (@wykrhm) June 23, 2021
On a brighter note, it is revealed that the Nemestice Battle Pass is only the first Battle Pass to be released this year. As @wykrhm tweeted, "There will be another one later in the year."
Featured Image by Valve.