Esports Ecosystem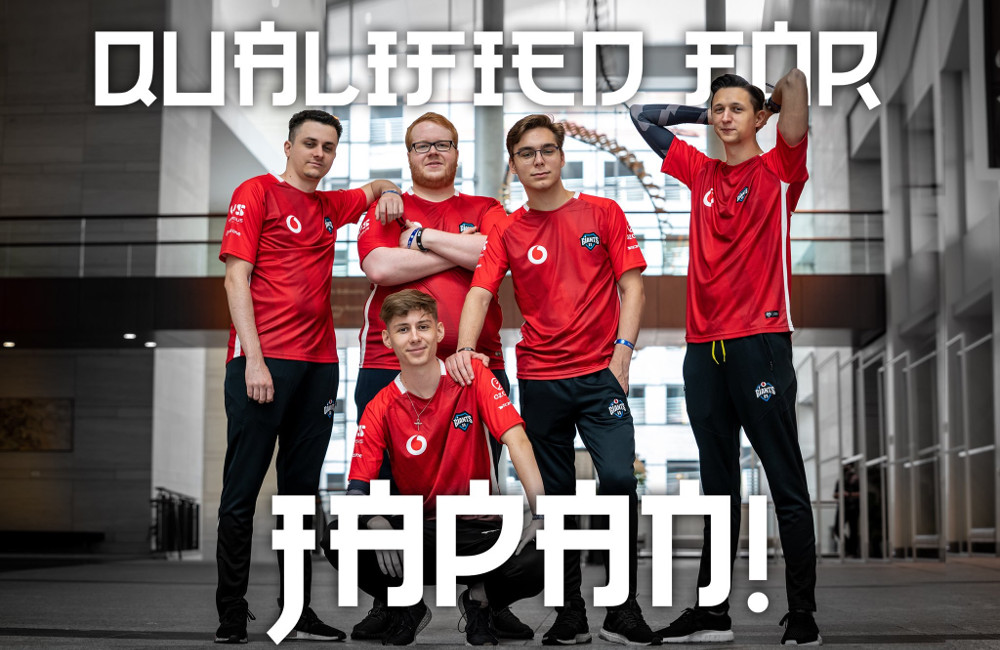 Team Empire dan G2 Esports yang jadi favorit ternyata tak bisa mengejar ketertinggalan di klasemen.
Periode Playday untuk Rainbow Six: Siege Pro League Season 10 semakin mendekati akhir. Beberapa waktu lalu, kita telah menyaksikan 8 tim yang lolos ke babak APAC Finals di Sydney, Australia. Dari 8 tim tersebut, nantinya akan diambil 2 tim terkuat untuk jadi wakil wilayah APAC dalam Pro League Season 10 Finals. Season 10 merupakan musim yang cukup spesial, karena inilah pertama kalinya Pro League Finals digelar di negara APAC. Tepatnya di Jepang, di kota Tokoname, tanggal 9 – 10 November nanti.
Berbeda dari wilayah APAC, wilayah-wilayah kompetisi lain tidak memiliki turnamen regional seperti APAC Finals. Dua tim yang menjadi perwakilan Eropa, Amerika Utara, dan Amerika Latin masing-masing diambil langsung dari fase musim reguler yang disebut Playday. Baru-baru ini, wilayah Eropa telah menemukan dua wakil mereka, yaitu tim Natus Vincere (NAVI) dan Vodafone Giants.
With the conclusion of EU #R6PL Playday 13 the qualifying teams for the Pro League Finals have been decided – it's @GiantsGamingENG and @natusvincere! pic.twitter.com/kdEmnQHn9g

— Rainbow Six Esports (@R6esports) October 11, 2019
Bila Anda perhatikan jadwal Playday untuk Pro League wilayah Eropa, sebetulnya masih ada jadwal Playday ke-14 pada tanggal 14 – 15 Oktober 2019. Akan tetapi melihat posisi klasemen saat ini, hasil Playday 14 itu tidak akan mengubah posisi dua tim teratas. Vodafone Giants memegang 29 poin, sementara NAVI memiliki 27 poin. Perbedaan poin antara NAVI yang peringkat 2 dengan tim G2 Esports di peringkat 3 adalah 4 poin. Kalaupun NAVI kalah dan G2 Esports menang di Playday terakhir, perolehan poin G2 Esports masih tidak bisa menggeser NAVI.
Berbincang dengan Bobby Rachmadi Putra dari komunitas Rainbow Six: Siege Indonesia Community (R6 IDN), tim pemegang peringkat 3 (G2 Esports) dan 4 (Team Empire) sebetulnya merupakan tim favorit Eropa di Pro League Season 10 ini. Bahkan, anggota tim NAVI seperti Kendrew dan Doki pun mengakui bahwa G2 Esports dan Team Empire adalah lawan terberat di Pro League. Bahkan mungkin hanya G2 Esports yang mampu mengalahkan Team Empire.
Akan tetapi nahas, Team Empire dan G2 Esports sama-sama sedang mengalami masalah dengan roster mereka. Akibatnya tentu performa mereka menurun. Sebaliknya, baik Vodafone Giants dan NAVI justru sedang mengalami peningkatan level setelah terjadi transfer pemain.
Sayangnya, momen yang seharusnya membangkitkan semangat bagi NAVI malah terganggu karena sebuah masalah lain. Salah satu pemain mereka, yaitu Doki (Jack Robertson) terkena ban dari ESL untuk bermain di seluruh turnamen selama 6 bulan. Ini karena akun Rainbow Six: Siege milik Doki terkena in-game ban dari Ubisoft akibat "perilaku toxic berlebihan".
Competitive ruling: Doki

Full statement: https://t.co/q5NW6RRVuCpic.twitter.com/c85PSiosOG

— ESL Rainbow Six (@ESLRainbowSix) October 11, 2019
ESL menghormati keputusan Ubisoft, dan telah menjatuhkan hukuman sesuai dengan aturan kompetisi yang berlaku. Ini berarti NAVI akan tampil tanpa Doki di Pro League Season 10 Finals nanti, begitu juga dengan kompetisi-kompetisi lainnya seperti Six Invitationals 2020. Apakah NAVI bisa menutup "lubang" yang ditinggalkan Doki dan meraih prestasi di Pro League Finals?
Sumber: ESL, Dot Esports, Rainbow Six Esports, Vodafone Giants
–
Disclosure: Hybrid adalah media partner Rainbow Six: Siege Indonesia Community (R6 IDN).