Esports Ecosystem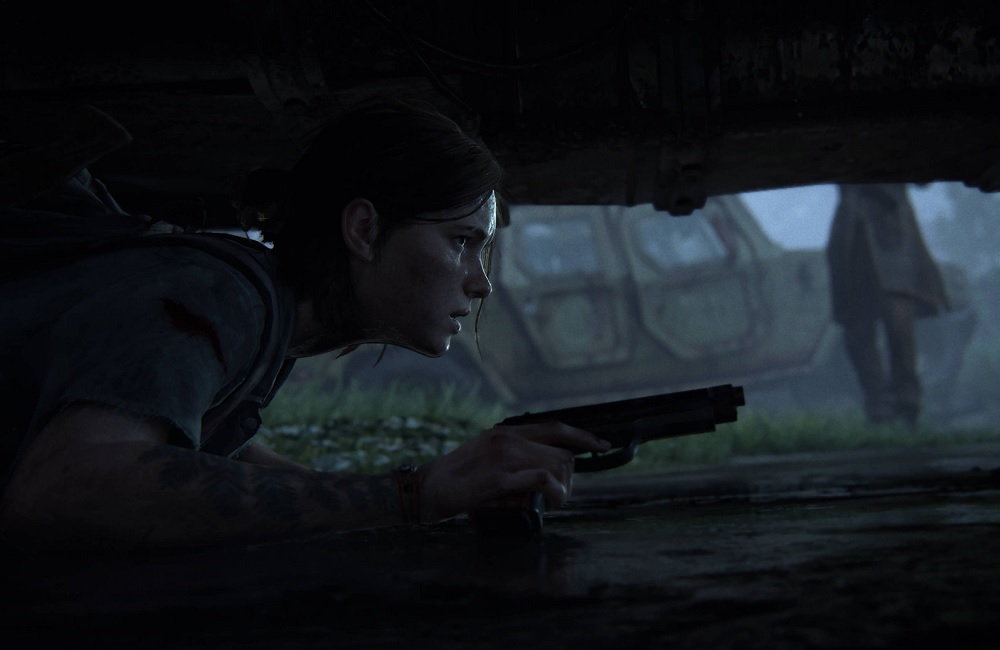 Developer juga mengungkap sejumlah edisi permainan yang bisa Anda pilih.
Terlepas dari console next-gen yang pelan-pelan datang menghampiri kita, PlayStation 4 akan terus menjadi rumah bagi judul-judul besar eksklusif hingga tahun 2020 nanti. Death Stranding siap mendarat di bulan November 2019, Final Fantasy VII Remake dijadwalkan untuk meluncur di awal Maret 2020, bahkan pihak Sony juga sudah menegaskan bahwa Ghost of Tsushima tetap bisa dinikmati di PS4.
Dan dalam acara State of Play kemarin, Naughty Dogs akhirnya mengumumkan agenda perilisan sekuel dari The Last of Us. Bagian kedua dari petualangan Ellie dan Joel itu rencananya akan dilepas kurang dari dua minggu sebelum FFVII Remake tiba. Bersamaan dengan penyingkapan ini, developer juga memublikasikan sebuah trailer baru yang menjelaskan lebih jauh latar belakang cerita permainan.
Lewat blog PlayStation, game director Neil Druckmann menjelaskan bagaimana timnya menghabiskan waktu lima tahun untuk menggarap The Last of Us Part II. Dalam prosesnya itu, tim merasakan tekanan yang berat karena mereka tak mau mengecewakan gamer. Meski mengusung setting post-apocalypse (setelah infeksi jamur cordyceps mewabah, mengubah manusia jadi mutan), The Last of Us Part II tetap fokus pada kisah kemanusiaan.
Druckmann menyampaikan bahwa The Last of Us Part II ialah proyek paling ambisius yang pernah mereka kerjakan. Untuk menceritakan kisahnya secara lengkap, skala permainan perlu dibuat sangat besar. Kabarnya, satu kopi The Last of Us Part II terdiri dari dua disc Blu-Ray. Hal ini mengindikasikan satu hal: game akan memakan ruang penyimpanan lebih dari 50GB, seperti Red Dead Redemption 2.
Sony dan Naughty Dog menyediakan beberapa versi The Last of Us Part II yang bisa Anda pilih: edisi standar, Special Edition, Digital Deluxe Edition, Collector's Edition serta Ellie Edition.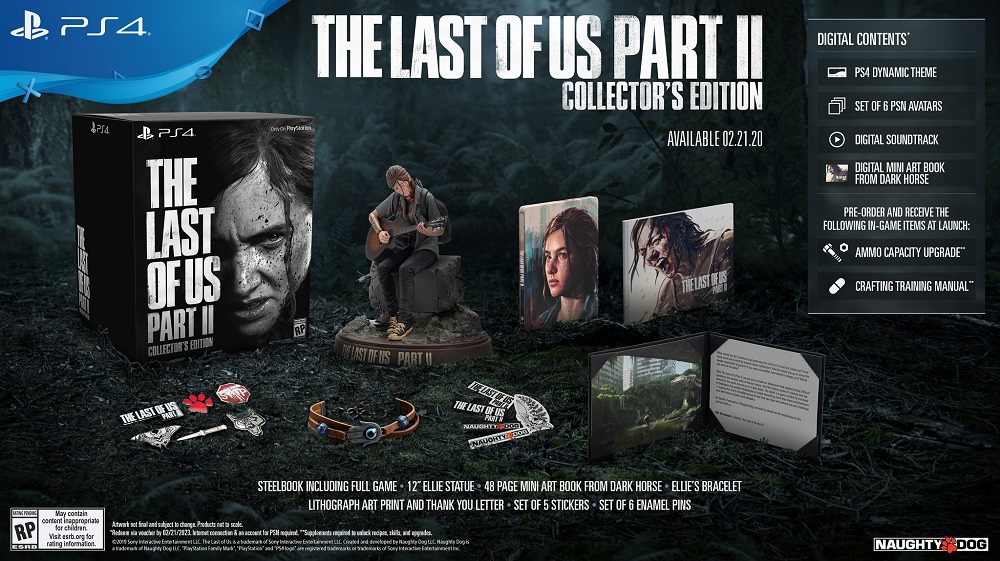 Collector's Edition dibanderol US$ 170, berisi patung Ellie setinggi 12-inci, replika gelang punya sang protagonis, SteelBook kustom, mini art book setebal 48 halaman dari Dark Horse Comic, enam set pin enamel, print art litografi dan lima set striker. Edisi ini juga dibekali voucher konten digital, terdiri dari themeuntuk PS4, enam avatar PSN, soundtrack dan mini art book versi digital.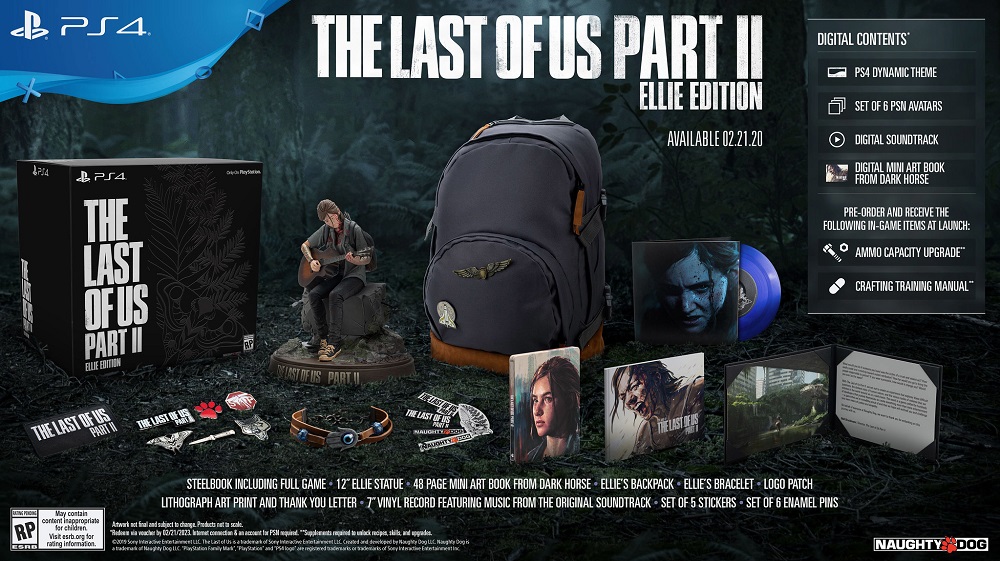 Masih kurang puas? Ellie Edition bisa Anda miliki dengan mengeluarkan uang sebesar US$ 230. Kontennya meliputi seluruh isi Collector's Edition, plus ransel yang digunakan Ellie di petualangannya, patch bordir dan soundtrack dalam vinyl 7-inci.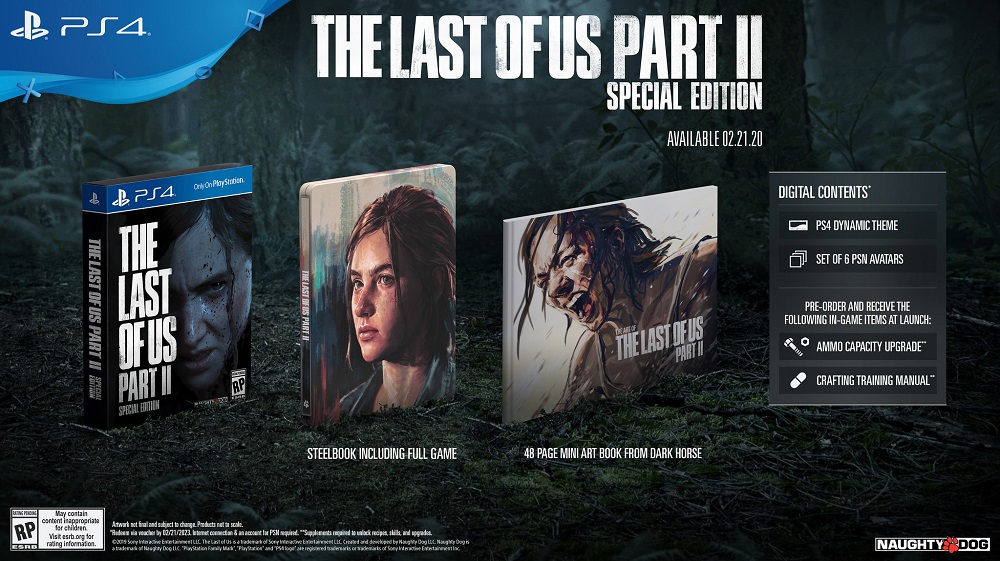 Alternatifnya tersedia Special Edition (US$ 80) dengan SteelBook case dan bonus konten digital, dan tentu saja Anda bisa memilih versi paling dasar yang dijual seharga US$ 60. Mereka yang melakukan pre-order sebelum game dirilis akan memperoleh bonus upgrade kapasitas amunisi dan dapat langsung menggunakan fitur crafting.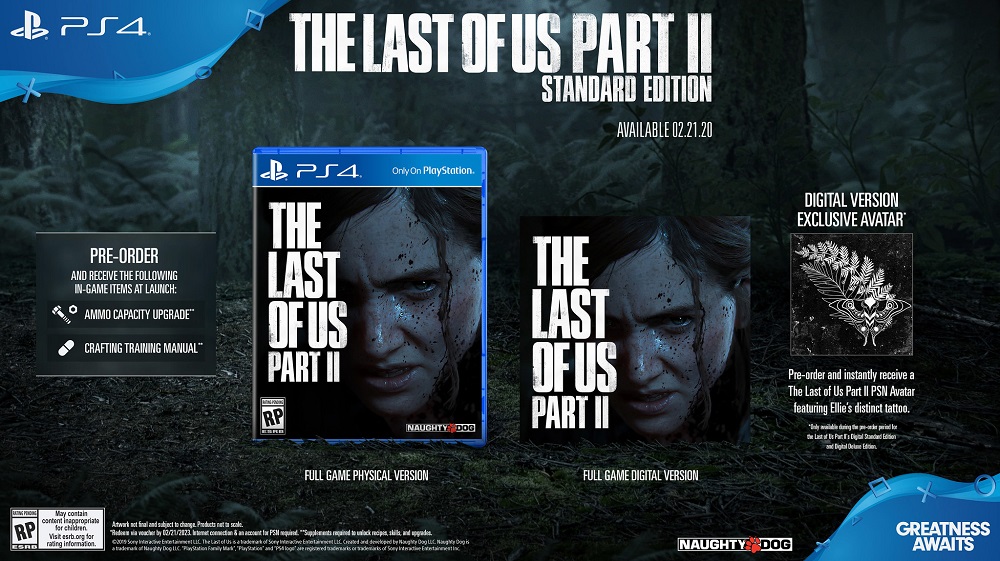 The Lat of Us Part II akan meluncur pada tanggal 21 Februari 2020 eksklusif di PlayStation 4.