Esports Ecosystem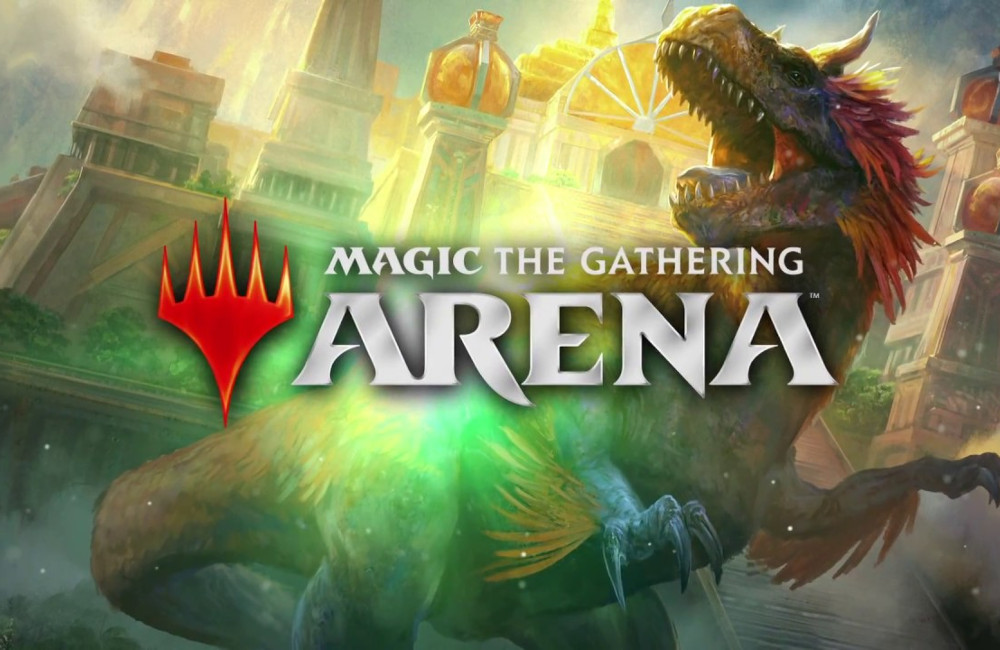 Wizards of the Coast membuat lima program untuk mengintegrasikan esports MTG dan MTG tradisional
Magic: The Gathering dan permainan kompetitif adalah dua hal yang tak bisa dipisahkan. Mirip dengan fighting game, trading card game yang pertama kali terbit di tahun 1993 ini berbasis pertandingan satu lawan satu, jadi akar kompetitifnya sudah sangat kuat dari desain game itu sendiri. Paduan antara perjuangan menyusun deck terkuat, strategi di tengah permainan, serta keberuntungan menjadikan pertandingan Magic: The Gathering seru dan dicintai banyak penggemar setia di seluruh dunia.
Magic: The Gathering juga telah banyak diadaptasi ke dalam wujud video game. Tapi kebanyakan adaptasi itu adalah adaptasi yang tidak sempurna. Sebagian di antaranya merombak sistem permainan Magic: The Gathering tradisional untuk fokus ke cerita. Sementara sebagian lainnya hanya memperboleh pemain untuk menggunakan preset deck, tidak bisa menciptakan deck sendiri dari nol.
Baru tahun 2017 kemarin Wizards of the Coast akhirnya merilis adaptasi video game terbaru yang mempertahankan kemurnian Magic: The Gathering sambil memberi fitur-fitur modern bagi para pemain. Mengusung judul Magic: The Gathering Arena (MTG Arena), game yang baru tersedia untuk Windows PC ini ditargetkan untuk mendapat update bersamaan dengan ekspansi Magic: The Gathering versi kartu fisik. MTG Arena masih ada dalam fase open beta, dengan tanggal peluncuran resmi pada tahun 2019.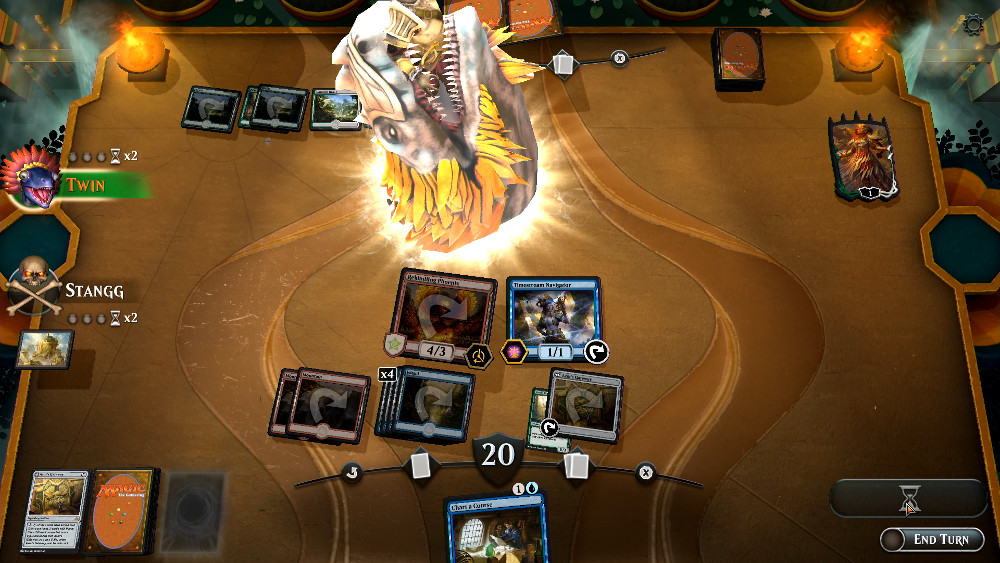 Akan tetapi tahun 2019 adalah tahun yang lebih penting dari sekadar peluncuran MTG Arena versi penuh. Wizards of the Coast baru saja mengumumkan bahwa pada tahun tersebut, Magic: The Gathering untuk pertama kalinya akan masuk ke ranah esports. Setelah 25 tahun bertanding dengan kartu fisik, kini para pemain MTG juga akan bisa beradu strategi secara digital dan memperebutkan hadiah senilai total US$10.000.000.
Sebagaimana diumumkan dalam situs resmi Magic: The Gathering, Wizards of the Coast memiliki lima program untuk memastikan permainan ini sukses sebagai sebuah esports di tahun 2019. Berikut program-program tersebut.
Menyatukan MTG Arena dengan MTG tradisional
Ekosistem kompetitif Magic: The Gathering sudah lama berlangsung di bawah arahan DCI. Sejumlah orang juga telah lama memainkan MTG secara profesional. Dalam waktu dekat, Wizards of the Coast akan mengintegrasikan dunia kompetisi tradisional ini dengan kompetisi MTG Arena.
Harapannya sistem baru tersebut dapat membuka lebih banyak kesempatan bagi para pemain, sponsor, serta partner esports. Sepanjang 2019, Wizards of the Coast menyediakan hadiah sebesar US$10.000.000 untuk seluruh kompetisi Magic: The Gathering, baik MTG tradisional maupun MTG Arena.
Mendirikan Magic Pro League
Magic Pro League (MPL) akan digelar untuk pertama kalinya di tahun 2019. Liga ini bersifat tertutup, dan hanya beranggotakan 32 pemain MTG paling top di dunia. Mereka akan bertanding setiap minggu di MTG Arena, dan pertandingan itu akan disiarkan secara live streaming.
Turnamen MTG Arena Mythic Invitational
Sebuah turnamen bernama MTG Arena Mythic Invitational akan digelar pada acara PAX East di Boston, tanggal 28 – 31 Maret 2019. Turnamen ini bertujuan mempertandingkan para pemain Magic Pro League melawan para penantang dari komunitas MTG. Para kontestan akan memperebutkan hadiah senilai US$1.000.000.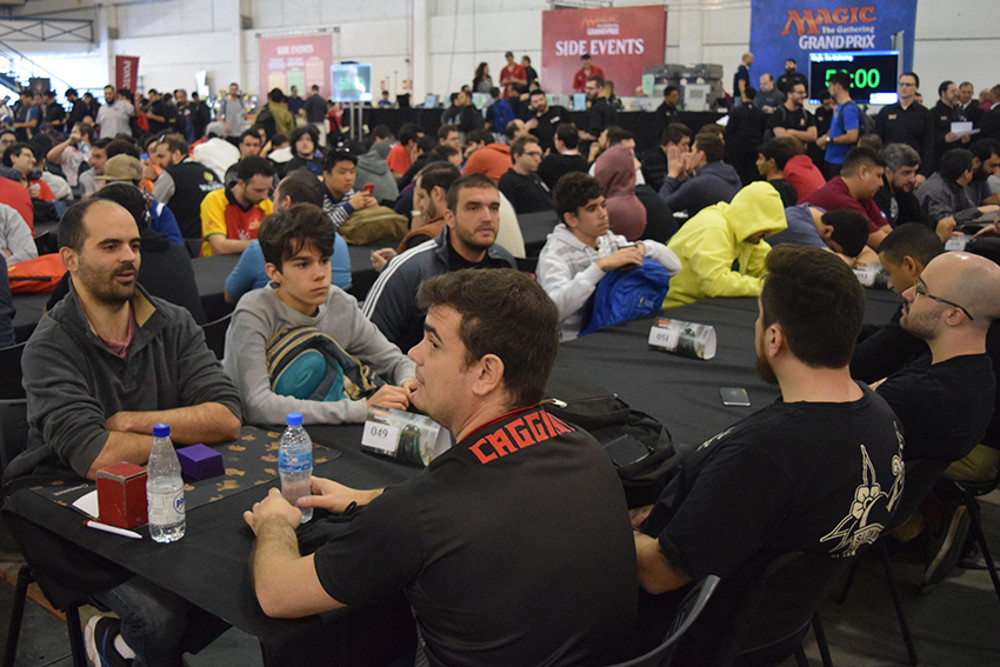 2019 Mythic Championships
Pemain MTG Arena yang cukup piawai dapat memasuki kualifikasi kompetisi Mythic Championships. Kompetisi ini digelar beberapa kali sepanjang tahun 2019, masing-masing dengan hadiah yang besar (US$500.000). Para pemain profesional Magic Pro League juga akan bertanding di Mythic Championships. Wizards of the Coast berkata bahwa Mythic Championships tidak hanya berisi pertandingan MTG Arena, namun juga MTG tradisional.
Mythic Championships sebetulnya sudah ada sejak lama, namun dulunya bernama Magic: The Gathering Pro Tours. Selain perubahan nama, Wizards of the Coast juga meningkatkan jumlah hadiah, dan kini akan lebih banyak mengusung nuansa esports. Berikut ini jadwal Mythic Championships yang telah diumumkan:
Cleveland: 22 – 24 Februari 2019
London: 26 – 28 April 2019
Barcelona: 26 – 28 Juli 2019
Richmond: 8 – 10 Juli 2019
Turnamen independen
Wizards of the Coast menyediakan jatah uang hadiah besar untuk partner atau organizer independen yang ingin menggelar kompetisi MTG Arena dan MTG tradisional. Salah satu turnamen itu adalah Magic Fest Grand Prix yang menawarkan hadiah sebesar US$2.500.000. Lebih banyak turnamen independen akan dimumumkan di masa depan.
–
Seiring perubahan iklim kompetitif Magic: The Gathering yang kini mengadopsi esports, Wizards of the Coast juga harus menghilangkan program-program kompetisi lama yang sudah tak relevan. Berikut ini beberapa perubahan yang akan berjalan mulai 2019:
Tidak ada lagi kompetisi Magic: The Gathering Nationals
Tidak ada lagi kompetisi World Magic Cup
Tidak ada lagi kompetisi Magic: The Gathering Team Series
Tidak ada lagi sistem Pro Club, semua pemain berpindah ke Magic Pro League
Tahun 2019 tampaknya akan menjadi tahun yang sangat besar dalam sejarah Magic: The Gathering, bahkan mungkin yang terbesar. Tidak hanya MTG, esports secara umum pun masih akan tumbuh pesat di tahun tersebut. Wizards of the Coast ingin mengingatkan semua orang, bahwa Magic: The Gathering adalah game kompetitif terbaik yang ada di dunia. Benarkah pernyataan itu? Kita lihat saja tahun depan.
Sumber: Wizards of the Coast 1, 2
From Our Network