Esports Ecosystem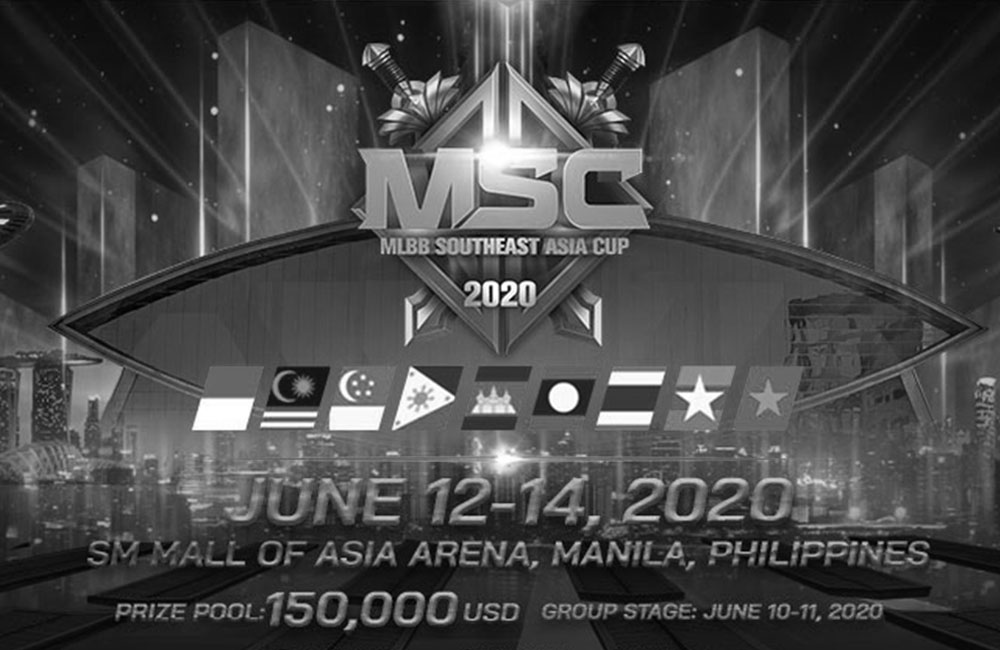 Seharusnya diselenggarakan 12-14 Juni 2020 di SM Mall of Asia Arena, Manila, Filipina, MSC 2020 dibatalkan karena dampak pandemi yang belum mereda.
Tahun 2020 sepertinya menjadi tahun yang tidak terlalu menyenangkan bagi para penggemar esports. Banyak helatan yang harusnya digelar secara offline, terpaksa dibatalkan karena adanya wabah virus COVID-19. Pembatalan ini dilakukan, salah satunya karena larangan membuat acara dengan keramaian yang diterapkan oleh pemerintah.
Sebelumnya kita sudah melihat beberapa gelaran esports dibatalkan. Mulai dari PBWC 2020, hingga The International 2020. Kini, satu event lagi terpaksa dibatalkan karena keadaan serba tidak pasti yang disebabkan oleh pandemi COVID-19. Acara tersebut adalah Mobile Legends Southeast Asia Cup 2020 (MSC 2020), yang seharusnya digelar tanggal 12-14 Juni 2020 mendatang di SM Mall of Asia Arena, Manila Filipina.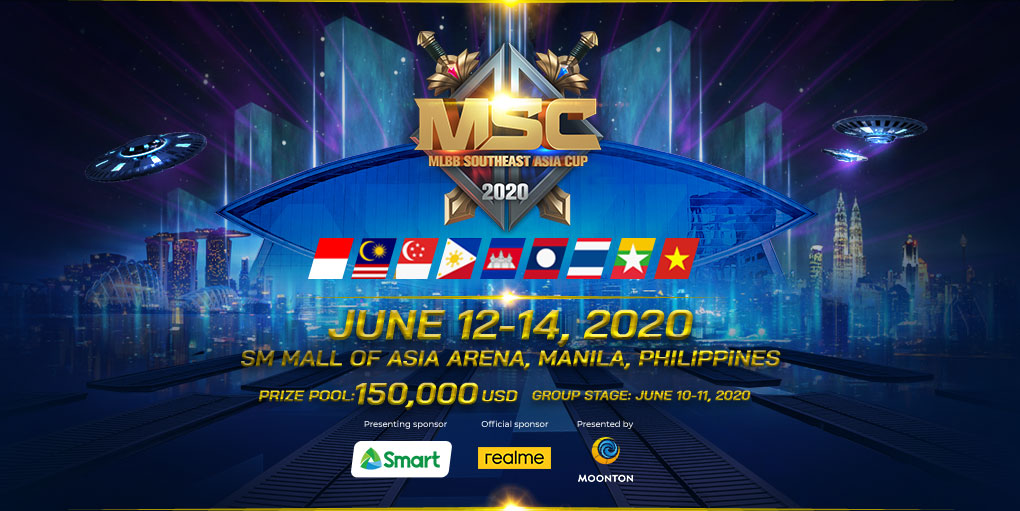 "Mematuhi hukum yang berlaku serta menjamin keamanan tim, staf, mitra, dan penggemar adalah prioritas kami. Selain itu, pembatasan sosial dan perjalanan internasional juga menjadi faktor penting dalam mempertimbangkan dilaksanakannya acara internasional berskala besar dalam waktu dekat. Oleh karena itu, setelah sepenuhnya mempertimbangkan status pandemi dan peraturan pemerintah terhadap COVID-19, dengan berat hati kami memberitahukan bahwa kami membatalkan MSC 2020." tulis Moonton lewat rilis.
Walau diadakan pada bulan Juni, namun keadaan pandemi yang masih terus berlanjut jadi alasan Moonton membulatkan keputusan untuk membatalkan MSC 2020. Moonton menyebutkan akan menghadirkan rangkaian program alternatif sebagai pengganti MSC 2020, namun belum ada penjelasan lebih spesifik terkait hal tersebut.
Mobile Legends Southeast Asia Cup merupakan salah satu helatan penting di dalam skena kompetitif Mobile Legends. Sebelum kehadiran M1 World Championship 2019, MSC jadi satu-satunya kompetisi Mobile Legends antar-negara setingkat regional Asia Tenggara.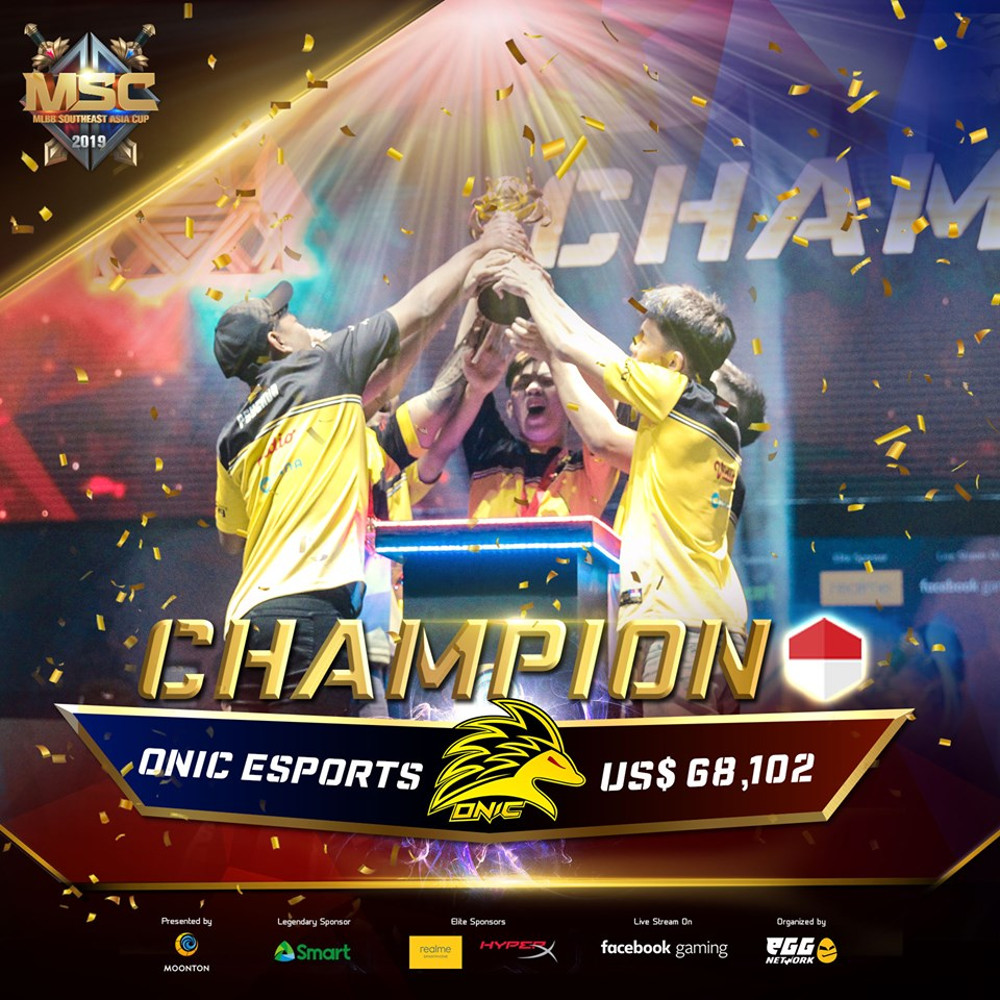 Helatan ini juga jadi penting bagi ekosistem esports di Indonesia. Digelar pertama kali pada tahun 2017, MSC bsa dibilang jadi momentum yang membuat ekosistem esports MLBB di Indonesia berkembang sampai sejauh ini.
Walau demikian, pembuktian Indonesia sebagai kekuatan besar di skena kompetitif MLBB Asia Tenggara baru terjadi pada tahun 2019 lalu. Sebelumnya MSC dimenangkan oleh IDONOTSLEEP dari Thailand pada tahun 2017, dan Aether Main dari Filipina pada tahun 2018. Baru pada MSC 2019, ONIC Esports berhasil membuktikan bahwa Indonesia adalah salah satu negara terkuat di skena MLBB Asia Tenggara.
Pembatalan MSC 2020 tentu menjadi hal yang menyedihkan, terutama bagi para pecinta esports MLBB. Mari kita berdoa semoga keadaan segera membaik, agar kita dapat kembali menikmati ketegangan dari pertandingan esports secara langsung.
From Our Network