Esports Ecosystem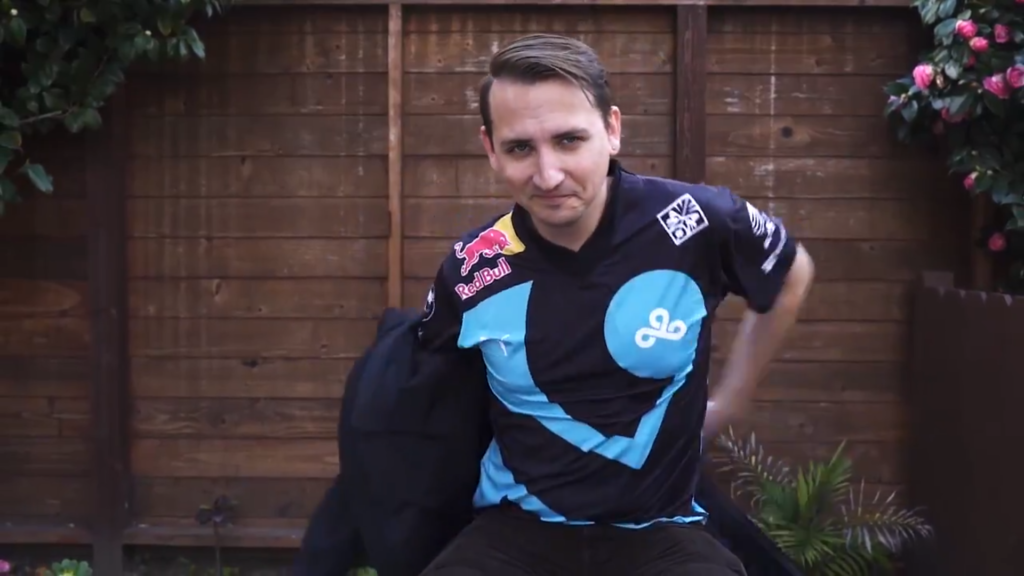 Mantan shoutcaster League of Legends dan Overwatch League ini bergabung ke tim esports.
Christopher "MonteCristo" Mykles mengumumkan dirinya bergabung dengan organisasi Cloud9 sebagai content creator. MonteCristo sendiri memutuskan untuk keluar dari Overwatch League karena perbedaan visi antara dia dan manajemen Overwatch League. MonteCristo memang sudah beberapa kali bekerja sama dengan Cloud9 dalam pembuatan konten. Ia sempat muncul di konten milik Cloud9 yaitu The 9's yang digabung dengan Summoning Insight . Cloud9 sepertinya memang sedang gencar membuat konten-konten yang berhubungan dengan esports. 
Why I left the Overwatch League pic.twitter.com/27vLDpdOdY

— MonteCristo (@MonteCristo) January 19, 2020
"Artinya, saya akan membuat konten yang sesuai dengan keinginan saya bersama Cloud9. Saya sangat menghargai kepercayaan mereka terhadap visi dan tujuan saya." Ujarnya.
Orang sehebat MonteCristo memang seharusnya tidak dikurung kreativitasnya. MonteCristo dipersilahkan oleh Cloud9 untuk membuat kontennya sendiri sesuai keinginannya. Konten pertama yang sudah dia umumkan berjudul Summoning Insight. Acara ini pertama kali dimulai pada tahun 2014 silam. Karena kesibukan MonteCristo di Overwatch League, ia dan Thorin tidak melanjutkan acara tersebut. Melalui akun twitter-nya, MonteCristo dan Duncan "Thorin" Shields mengumumkan bahwa Summoning Insight akan berjalan selama setahun penuh.
The plan to become masters of the universe is complete.@MonteCristo & @Thooorin have some big news for #The9s presented by @ATT… 👀 pic.twitter.com/diTMLjx0jF

— Cloud9 (@Cloud9) January 20, 2020
Dalam videonya, MonteCristo mengatakan bahwa Summoning Insight yang baru akan dijalankan dengan kualitas produksi studio. Melihat ke belakang, Summoning Insight hanya memiliki produksi seadanya dengan webcam. Nantinya Summoning Insight bukan hanya berupa video, acara ini juga akan dikemas dalam bentuk podcast di Spotify dan iTunes. Tetapi melihat Cloud9 adalah pemilik dari tim Overwatch London Spitfire, seharusnya konten-konten dari MonteCristo akan berada di sekitar tim Overwatch-nya.
MonteCristo juga menyebutkan dirinya akan membantu Cloud9 dalam mendesain competitive product. Belum ada informasi mengenai apa yang dimaksud dengan competitive product. Tetapi perkiraan saya, cakupannya akan meliputi produk-produk merchandise untuk dijual kepada para penggemar Cloud9.
Terjebaknya MonteCristo selama bertahun-tahun di Overwatch League memang membuat karirnya hanya berpaku pada game Overwatch. Padahal MonteCristo adalah tokoh esports yang memiliki pengetahuan besar dari banyak game seperti League of Legends, CS:GO, dan Dota 2. Karir sebagai caster-nya pun akan terbuka luas sekarang. MonteCristo bisa kembali untuk melakukan cast di game League of Legends kembali atau CS:GO ke depannya.