Esports Ecosystem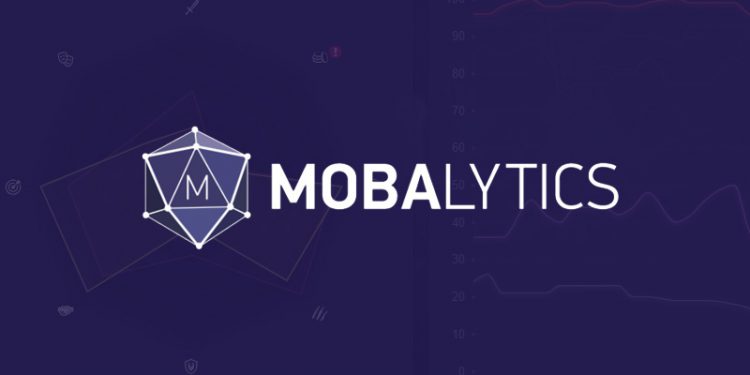 Dana investasi tersebut akan digunakan untuk mengembangkan gaming assistant buatan Mobalytics
Startup analitik esports, Mobalytics baru saja mendapatkan pendanaan Seri A sebesar US$11,25 juta (sekitar Rp164 miliar). Ronde investasi ini dipimpin oleh Almaz Capital dan Cabra VC. Beberapa investor lain yang ikut serta dalam pendanaan kali ini antara lain HP Tech Ventures, General Catalyst, GGV Capital, RRE Ventures, Axiomatic, dan T1 Entertainment & Sports.
"Saya selalu ingin punya asisten digital saat saya bermain, seperti Google Assistant atau Siri, hanya saja, ia akan fokus pada hal-hal yang Anda butuhkan saat bermain," kata Co-CEO Mobalytics, Amine Issa dalam wawancara dengan GamesBeat. "Hal itulah yang ingin kami capai. Dan tujuan kami itu menjadikan kami berbeda dari pesaing kami."
Saat ini, Mobalytics fokus untuk menyediakan data analitik dan gaming assistant untuk para pemain League of Legends buatan Riot Games, baik pemain amatir maupun profesional. Ke depan, mereka juga ingin memberikan data analitik pada game-game lain buatan Riot, seperti Valorant, Teamfight Tactics, dan Legends of Runeterra.
Untuk mengetahui apa yang dipikirkan para pemain, Mobalytics menggunakan teknologi eye-tracking, yang disediakan oleh rekan mereka, Tobii, perusahaan eye-tracking. Issa menjelaskan, berdasarkan data dari pergerakan mata pemain, Mobalytics lalu akan memberikan saran pada mereka. Misalnya, pemain harus lebih memerhatikan keadaan sekitarnya atau lebih sering melihat minimap.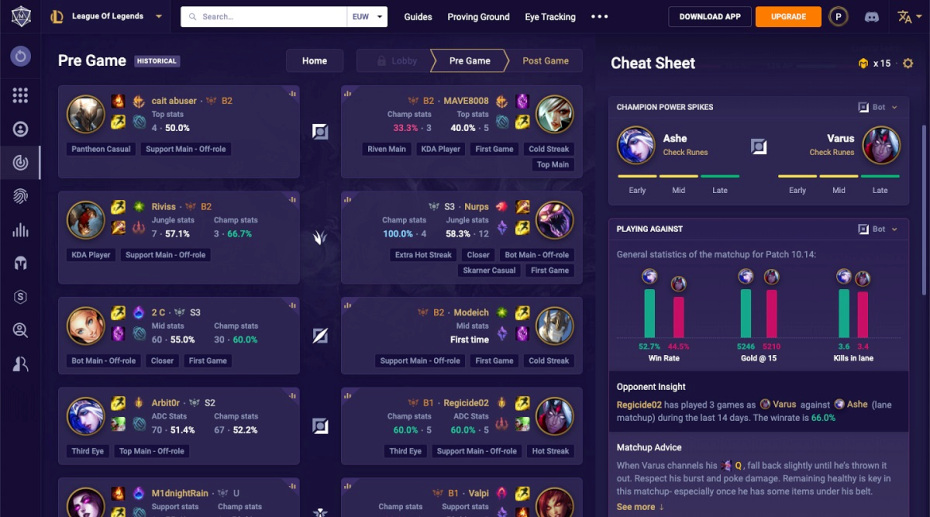 Tampilan Mobalytics untuk League of Legends. | Sumber: GamesBeat
Mobalytics akan menggunakan kucuran dana segar ini untuk mengembangkan gaming assistant mereka serta menyediakan analitik dan data yang lebih akurat pada para pengguna mereka, lapor Esports Insider. Selain itu, mereka juga akan menambah jumlah teknisi dan tim produk mereka dalam waktu enam bulan ke depan.
Saat ini, Mobalytics telah bekerja sama dengan beberapa organisasi esports, seperti Team Liquid, Golden Guardians, dan T1. Tak hanya itu, mereka juga membantu tim-tim profesional untuk mencari pemain muda berbakat. Pemasukan Mobalytics berasal dari iklan yang muncul di platform mereka serta dari pelanggan berbayar. Sejauh ini, telah ada tujuh juta orang yang membayar jasa Mobalytics untuk mendapatkan informasi ekstra.
Sejak memenangkan TechCrunch Disrupt Battlegrounds pada 2016, Mobalytics telah menjalin kerja sama dengan beberapa publisher game. Pada Mei 2020, mereka juga mendapatkan investasi dari T1 Entertainment & Sports. Pada 2019, mereka menjadi rekan dari LCS Scouting Grounds dengan menyediakan data statsitik dari para pemain.