Esports Ecosystem
The final DLC expansion of the current season pass will conclude its ongoing story.
Mojang, the developer of Minecraft Dungeons, finally announced the release date of Echoing Void. It's the final DLC expansion of the current season pass. Echoing Void will be launched on July 28 for all platforms, including Nintendo Switch.
Besides getting to the story arc's conclusion, you will find new levels, enemies, puzzles, legendary gear, and the others from this expansion.
Alongside the paid DLC, Mojang will also release a free content update, adding some powerful enchantments such as Ambush, Shadow Blast, and Void Strike. Minecraft Dungeon will also get a "unique maze-like mission" called Gauntlet of Gales in the free update.
Heroes! The hour is late, the threat is real, the End is nigh!

Echoing Void DLC teleports into Dungeons on July 28 – together with the game's Ultimate Edition of all six DLCs! Read more as the story reaches its final-dimensional conclusion:

↣ https://t.co/4F0J9tGH6I ↢ pic.twitter.com/zH6oala5YB

— Minecraft Dungeons (@dungeonsgame) July 12, 2021
"This gauntlet can be accessed through your mission map and contains challenges that require everything from wit and cunning to endurance and determination. I lack all of these skills, but I'll still give it a shot!" Wrote Mojang in its blog.
On the same date, Minecraft Dungeons will also release its Ultimate Edition which contains all six DLCs (including Echoing Void). This Minecraft spinoff has released five expansions previously. The first two are parts of Hero Pass, and the last three are part of the ongoing Season Pass.
If you want to read more about Echoing Void and its related releases, you could check its official blog.
Even though it's not as popular as the original game, which has 140 million active players worldwide (according to Statista), Minecraft Dungeons has more than 11.5 million players in a year after its release date. It also released some interesting numbers like 1.5 quadrillion damage done and 107.5 trillion damage received by the players on its first anniversary.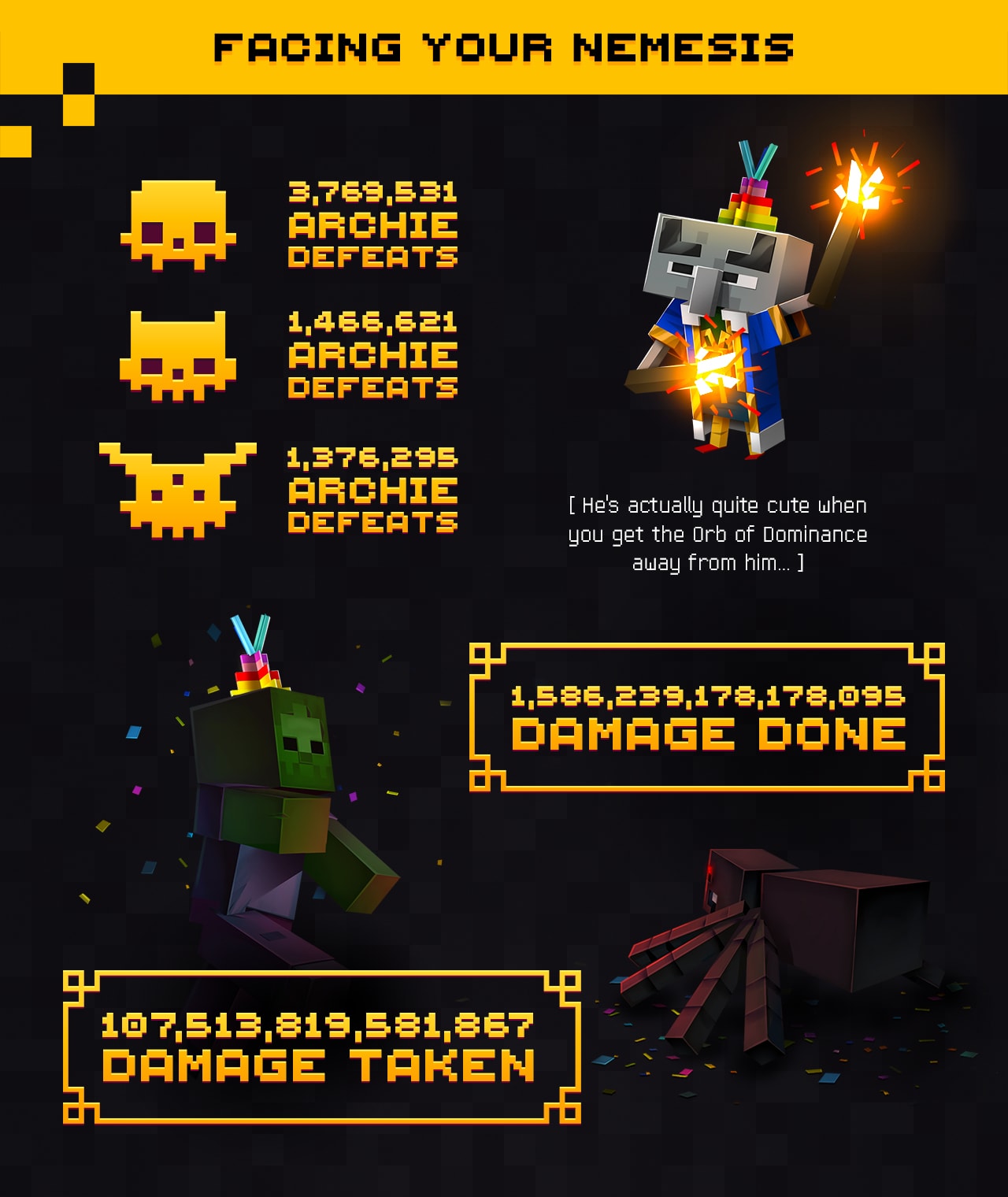 From Our Network