Esports Ecosystem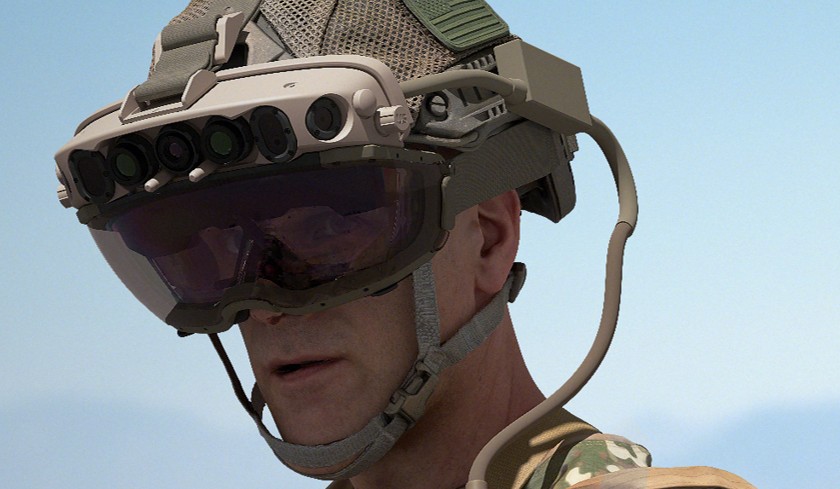 Angkatan Darat Amerika Serikat (US Army) mengumumkan bahwa Microsoft memenangkan tender senilai US$21,9 miliar.
Beberapa waktu yang lalu, Angkatan Darat Amerika Serikat (US Army) mengumumkan bahwa Microsoft memenangkan tender berdurasi 10 tahun dengan nilai US$21,9 miliar untuk pengadaan perangkat Integrated Visual Augmentation System (IVAS) yang berbasis dari HoloLens.
Menurut kontrak tersebut, tujuan dari Microsoft IVAS adalah mengembangkan dan menguji "sebuah platform yang bisa digunakan para tentara untuk bertempur, uji coba, dan berlatih." Microsoft akan menyuplai 120 ribu perangkat dalam waktu satu dasawarsa ke depan. Dari blog resminya, Microsoft mengatakan bahwa IVAS "menyuguhkan sebuah platform yang akan membuat para tentara tetap aman namun membuat mereka lebih efektif" dengan menggunakan HoloLens dan platform cloud Azure.
Sistem tersebut akan meningkatkan resolusi sensor malam beresolusi tinggi, suhu, dan indera alami manusia sehingga dapat mengupgrade kesadaran sekitar, cara pendekatan target, dan proses pengambilan keputusan yang dibutuhkan untuk mengalahkan musuh. Menurut blog post langsung dari Angkatan Darat.
Angka kontrak kali ini lebih besar dari kontrak sebelumnya yang bernilai US$479 juta yang dimenangkan Microsoft untuk mengembangkan prototipe dari IVAS.
Menariknya, sejumlah karyawan Microsoft menolak kontrak dengan angkatan militer di 2019 dan menginginkan Microsoft mengundurkan diri dari kontrak, serta menghentikan pengembangan teknologi persenjataan.
On behalf of workers at Microsoft, we're releasing an open letter to Brad Smith and Satya Nadella, demanding for the cancelation of the IVAS contract with a call for stricter ethical guidelines.
If you're a Microsoft employee you can sign at: https://t.co/958AhvIHO5pic.twitter.com/uUZ5P4FJ7X

— Microsoft Workers 4 Good (@MsWorkers4) February 22, 2019
Microsoft sendiri memang sudah tidak asing dengan kontrak-kontrak militer. Perusahaan tersebut juga menang tender untuk menyediakan infrastruktur IT berbasis cloud untuk Pentagon.
From Our Network