Esports Ecosystem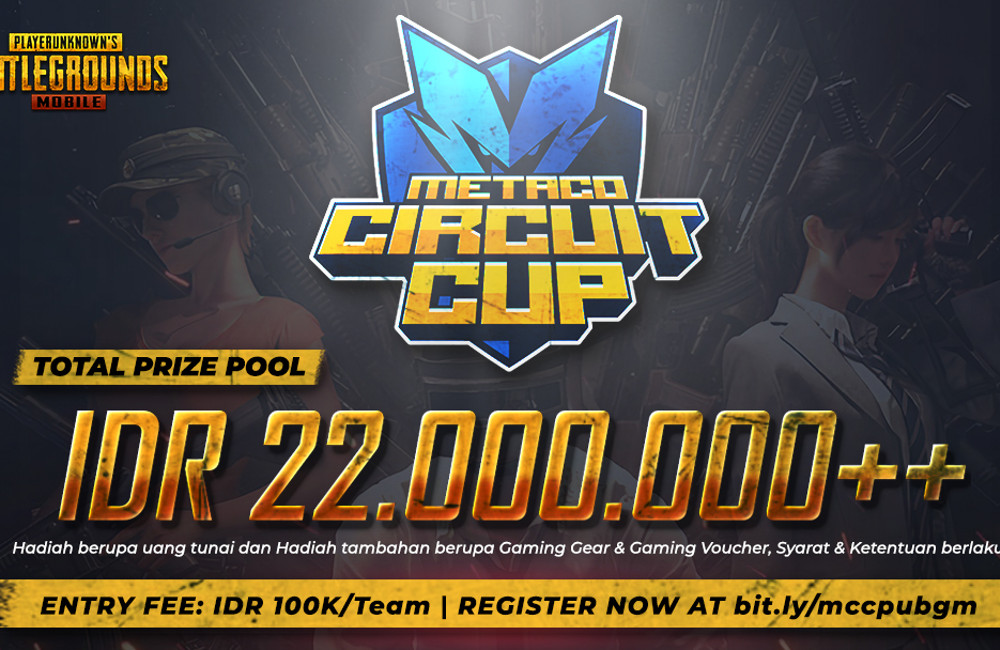 Ini adalah kesempatan bagi para penggemar PUBG Mobile yang belum pernah ikut turnamen sebelumnya.
Satu lagi turnamen online tersedia bagi Anda para penggemar PUBG Mobile yang berjiwa kompetitif. Kali ini, Metaco.gg membuka pendaftaran untuk turnamen berjudul Metaco Circuit Cup dengan total hadiah sebesar lebih dari Rp22.000.000. Hadiah tersebut akan dibagi ke dalam beberapa rupa, terdiri dari uang tunai, voucer dari Codashop, serta gaming gear dari brand Armaggeddon.
Metaco Circuit Cup digelar dengan tujuan untuk mengubah stigma bahwa kompetisi game hanya bisa ada di kota-kota besar. Format kompetisi yang dilakukan online serta terbuka untuk umum, ditambah prize pool yang cukup lumayan, diharapkan dapat menarik minat penggemar PUBG Mobile dari seluruh Indonesia. Metaco juga ingin agar dari turnamen ini muncul tim atau nama-nama baru yang sebelumnya tidak pernah ikut turnamen apa pun.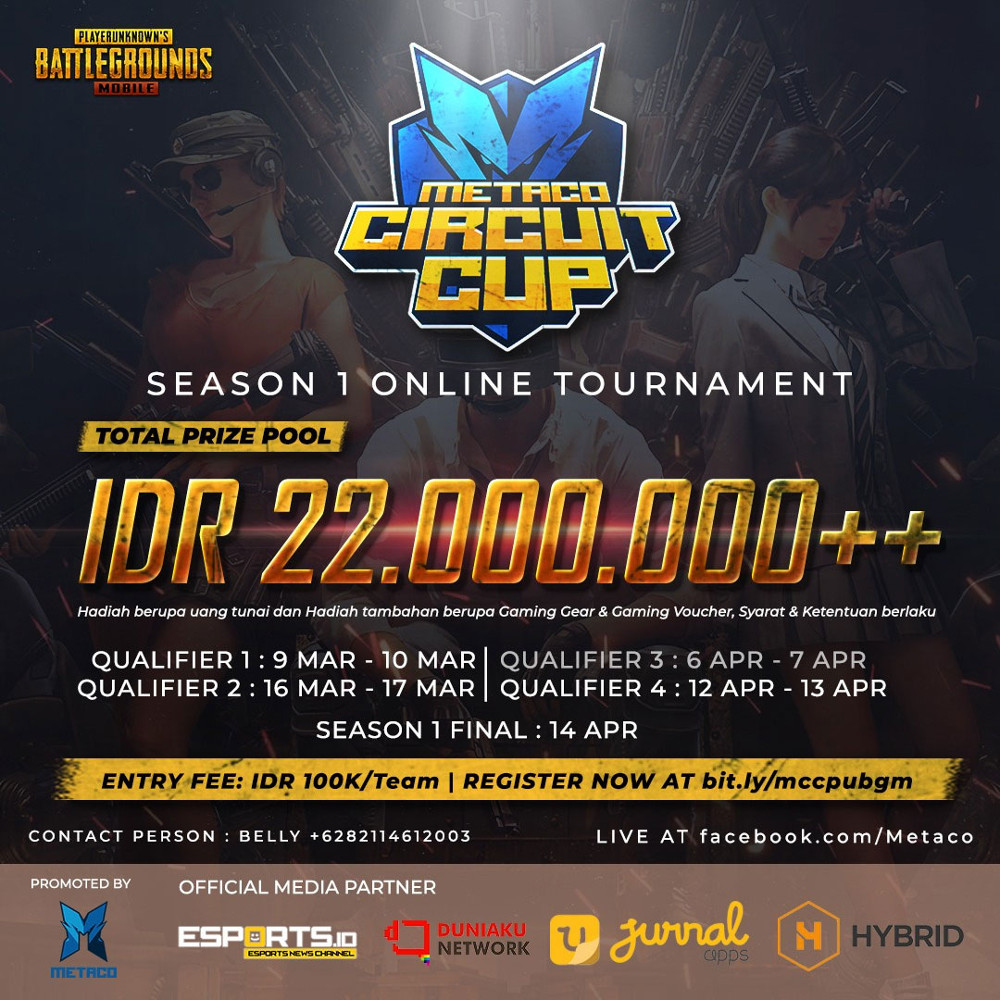 Dibandingkan dengan turnamen-turnamen PUBG Mobile biasanya, Metaco Circuit Cup punya struktur kompetisi yang cukup unik. Setelah pendaftaran ditutup, 160 tim peserta akan dibagi ke dalam empat babak kualifikasi terpisah. Kemudian dari masing-masing kualifikasi akan diambil lima tim terbaik yang berhak mendapat hadiah menarik serta maju ke babak final di panggung pamungkas. Juara di babak final tentu akan menerima hadiah yang lebih besar lagi.
Pertandingan kualifikasi dilaksanakan dengan sistem Best of 3, sementara babak final menggunakan sistem Best of 5. Setiap kill yang diperoleh tim akan menghasilkan poin, begitu juga dengan perolehan peringkat empat besar. Perhitungan poin inilah yang nantinya menjadi dasar untuk penentuan tim pemenang. Untuk peraturan lengkapnya, Anda dapat mengunjungi dokumen aturan Metaco Circuit Cup di tautan berikut.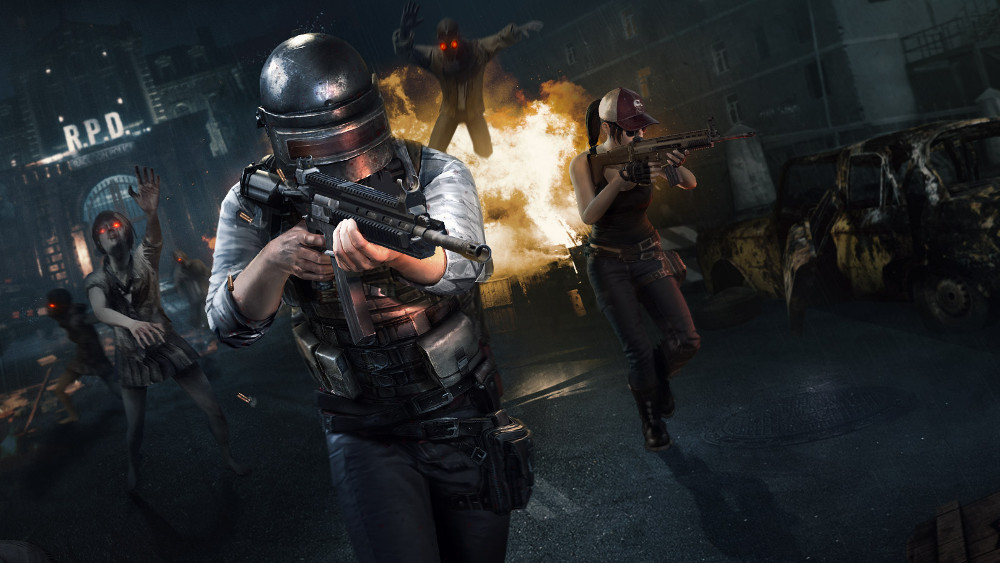 Metaco Circuit Cup akan digelar mulai minggu pertama bulan Maret 2019. Berikut ini jadwal kompetisinya:
Kualifikasi 1: 7 Maret 2019
Kualifikasi 2: 8 Maret 2019
Fase Final Kualifikasi 1: 9 Maret 2019
Fase Final Kualifikasi 2: 10 Maret 2019
Bila Anda berminat untuk berpartisipasi, Anda dapat langsung mengisi formulir pendaftaran di tautan berikut kemudian mengikuti langkah-langkah yang disediakan. Jangan lupa, keikutsertaan dalam turnamen ini dipungut biaya sebesar Rp100.000 per tim.
–
Disclosure: Hybrid adalah media partner Metaco Circuit Cup