Esports Ecosystem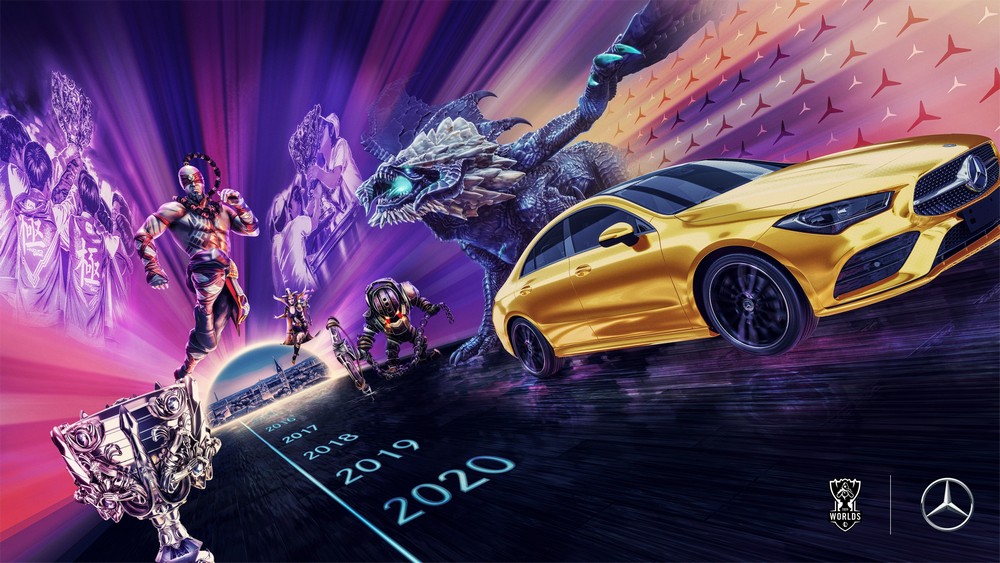 Riot Games mengumumkan kerja sama dengan Mercedes-Benz. Selain menyajikan trofi Worlds 2020, Mercedes-Benz akan terlibat pada berbagai turnamen global LoL.
League of Legends World Championship 2020 sudah semakin dekat. Menurut jadwal yang diumumkan sebelumnya, pertandingan sudah dimulai sejak hari Jumat, 25 September 2020, dengan babak Play-In sebagai permulaan. Jelang penyelenggaraan, Riot Games mengadakan sebuah preview event Worlds 2020 untuk awak media, yang salah satunya juga membahas soal petunjuk esports Wild Rift di Indonesia.
Selain itu, dalam preview event yang diadakan secara online tersebut, Riot Games juga mengumumkan Mercedes-Benz sebagai official automotive partner dari LoL Esports. Naz Aletaha, Head of Global Esports Partnerships & Business Development dari RiotGames menyampaikan.
"Mercedes Benz akan bergabung dengan kami sebagai official automotive partner untuk berbagai kompetisi besar dari LoL Esports, World Championship, dan tentunya Midseason Invitational, dan All-Star Event." buka Naz membahas soal kerja sama LoL Esports dengan Mercedes-Benz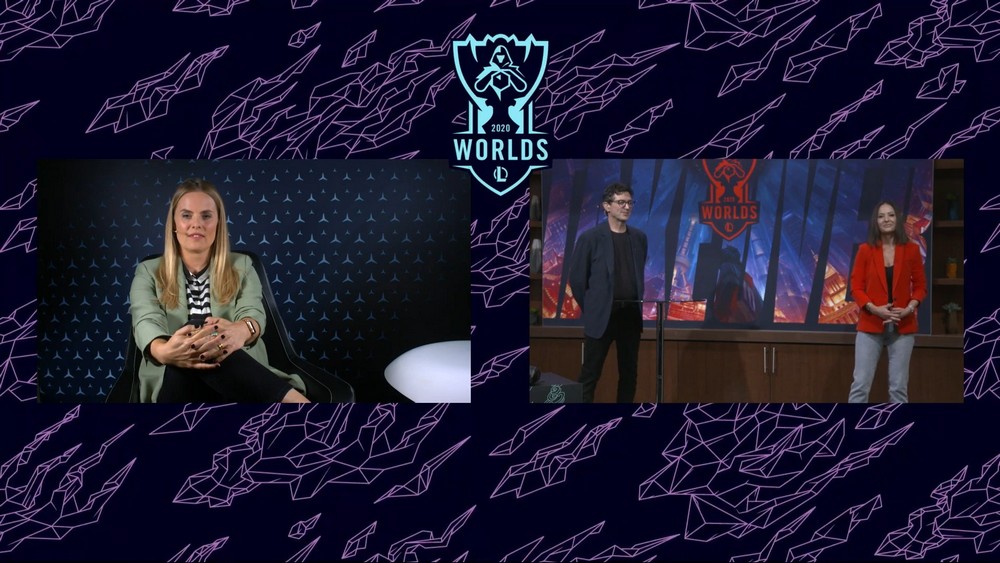 "Ini artinya Mercedes akan muncul dalam berbagai cara di berbagai siaran, serta acara turnamen global kami (LoL Esports) untuk beberapa tahun ke depan. Salah satu contohnya adalah branded content, yang saya harap akan ada sisi menyenangkan dari menggunakan Mercedes sebagai sarana transportasi para pemain ke turnamen-turnamen besar. Namun, yang pasti Mercedes akan menjadi partner pertama kami yang akan menjadi bagian dari upacara penyajian trofi di setiap turnamen global kami, yang mana mereka akan membantu untuk memberi penghormatan terhadap mereka yang terbaik di League of Legends." Perjelas Naz.
Bettina Fetzer, Vice President Marketing Mercedes-Benz, yang juga hadir dalam kesempatan tersebut lalu menambahkan. "Seperti yang kalian ketahui, Mercedes-Benz merupakan brand mewah kontemporer. Dan memang, walau pondasi kami ada di bidang otomotif, mobil, dan inovasi, tetapi kami juga telah beroperasi sebagai brand barang mewah selama lebih dari 130 tahun. Karena itu, kami jadi turut terlibat dengan seni, musik, dan olahraga. Ketika kami turut terlibat dengan orang-orang tersebut di dalam suatu komunitas, kami ingin dapat menginspirasi mereka, dan tentunya membawa mereka lebih dekat kepada brand Mercedes-Benz. Untuk saat ini, yang bisa saya bilang adalah, kami memiliki banyak sekali 'inspirasi' yang sudah direncanakan untuk para penggmar League of Legends di luar sana."
We're proud to welcome @MercedesBenz as the Official Automotive Partner of LoL Esports Global Events!

Read more here: https://t.co/S8zLdKJLhKpic.twitter.com/k9V5fPild0

— LoL Esports (@lolesports) September 21, 2020
LoL Esports memang sudah banyak bekerja sama dengan beragam rekan bisnis ternama, demi dapat memberikan League of Legends World Championship 2020 sebagai sebuah gelaran hiburan yang menyeluruh. Terakhir kali Riot Games juga bekerja sama dengan Spotify sebagai officialaudioandmusicstreamingpartner, untuk menyajikan berbagai musik, dan podcast terkati Worlds 2020. Riot Games bahkan juga kerja sama dengan Universal Music untuk garap soundtrack Worlds 2020.
From Our Network