Esports Ecosystem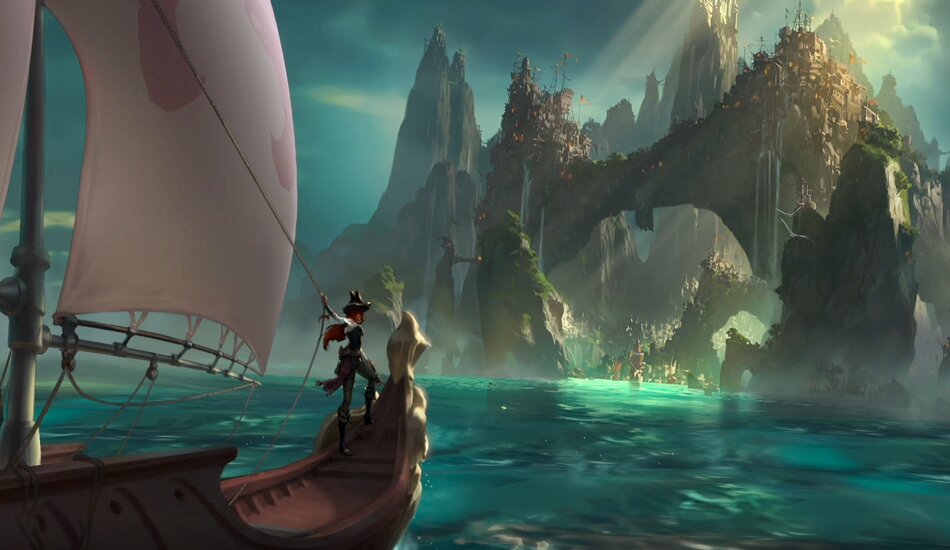 Selain video dev talk, Andrew Yip, Design Director for Legends of Runeterra, juga membicarakan beberapa hal lain seputar masa depan Runeterra kepada Hybrid.
Sudah sekitar satu bulan sejak Legends of Runeterra dirilis untuk pertama kalinya. Menurut catatan Google Play Store, game kartu digital ini sudah diunduh oleh 5 juta lebih orang di dunia. Saat pertama kali rilis, Runeterra memang menyedot antusiasme yang cukup baik. Bahkan, sampai-sampai membuat pemain Hearthstone turun tangan mencoba game yang satu ini.
Setelah satu bulan perilisan ini, Anda mungkin sudah mulai penasaran, apa saja hal baru yang akan datang di masa depan dalam Legends of Runeterra? Konten apa lagi yang sudah disiapkan oleh Riot Games. Menjawab hal ini, Andrew Yip, Design Director for Legends of Runeterra membagikan rencananya serta pandangannya terhadap beberapa hal yang ditanyakan komunitas kepada Hybrid.co.id. 
Bicara soal konten, mungkin Anda sudah mengetahuinya lewat video yang dirilis oleh Riot Games, membahas soal rencana pengembangannya selama 2020. Dalam konten tersebut, Andrew Yip bersama dengan Jeff Jew, Executive Producer Legends of Runeterra, mengungkap apa apa saja yang akan hadir di tahun 2020. Jadi, Anda sudah tak perlu lagi kebingungan soal kapan mode baru akan hadir ataupun kapan region serta kartu Champion baru akan hadir.
Selain dari hal tersebut komunitas Legends of Runeterra Indonesia juga sempat menanyakan beberapa hal lain, yang dalam kesempatan tersebut juga dijawab oleh Andrew Yip. Pertama soal matchmaking, ini sempat menjadi pertanyaan bagi komunitas karena kebanyakan merasa mendapatkan lawan yang tidak adil.
Andrew mengatakan bahwa sistem yang diterapkan adalah menyeimbangkan waktu antrean dengan pertarungan yang seimbang. "Jadi matchmaking dimulai dari level pemain yang setara terlebih dahulu. Nantinya jika tidak mendapat permainan baru tingkat pencarian diperluas, yang bisa saja mempertemukan pemain dengan pemain lain yang punya level lebih tinggi, untuk memastikan pemain cepat dipasangkan dengan lawannya."
Lalu selanjutnya soal Starter Bundle, ini juga menjadi pertanyaan bagi komunitas, karena dianggap memiliki isi yang kurang menguntungkan. Andrew lalu menjelaskan. "Paket ini dimaksudkan untuk memberi sampel, archetypes atau pola dasar, serta kartu populer dari masing-masing region agar dapat membawa para pemain ke petualangan baru." 
Melihat penjelasan Andrew, jadi Starter Deck sepertinya memang dibuat sebagai bekal bagi para pemain agar dapat mengenal karakteristik masing-masing region. Namun kreativitas tetap ada di tangan pemain, untuk membuat kartu Starter Deck jadi siap main.
Terakhir, yang juga jadi pertanyaan besar adalah soal fitur battle pass dan lokalisasi Bahasa Indonesia. Soal battle pass, Andrew mengatakan bahwa hal ini masih dalam perencanaan. "Banyak game populer, termasuk TFT, mendapat tanggapan positif atas battle pass. Namun untuk LoR, kami masih merencanakan dan mencari cara terbaik untuk menyajikan battle pass dan event yang cocok, agar tetap menyenangkan seraya menjaga integritas kompetitif."
Lalu bagaimana soal lokalisasi bahasa Indonesia? Sayangnya Andrew menjelaskan bahwa tim pengembang Legends of Runeterra di Riot Games tidak memiliki rencana untuk merilis versi lokal dalam bahasa Indonesia.
Mungkin ini jadi hal yang cukup disayangkan, apalagi mengingat Valorant saja punya lokalisasi bahasa Indonesia. Semoga saja di masa depan Runeterra juga akan memiliki bahasa Indonesia, agar bisa dimainkan oleh lebih banyak orang lagi.
From Our Network