Esports Ecosystem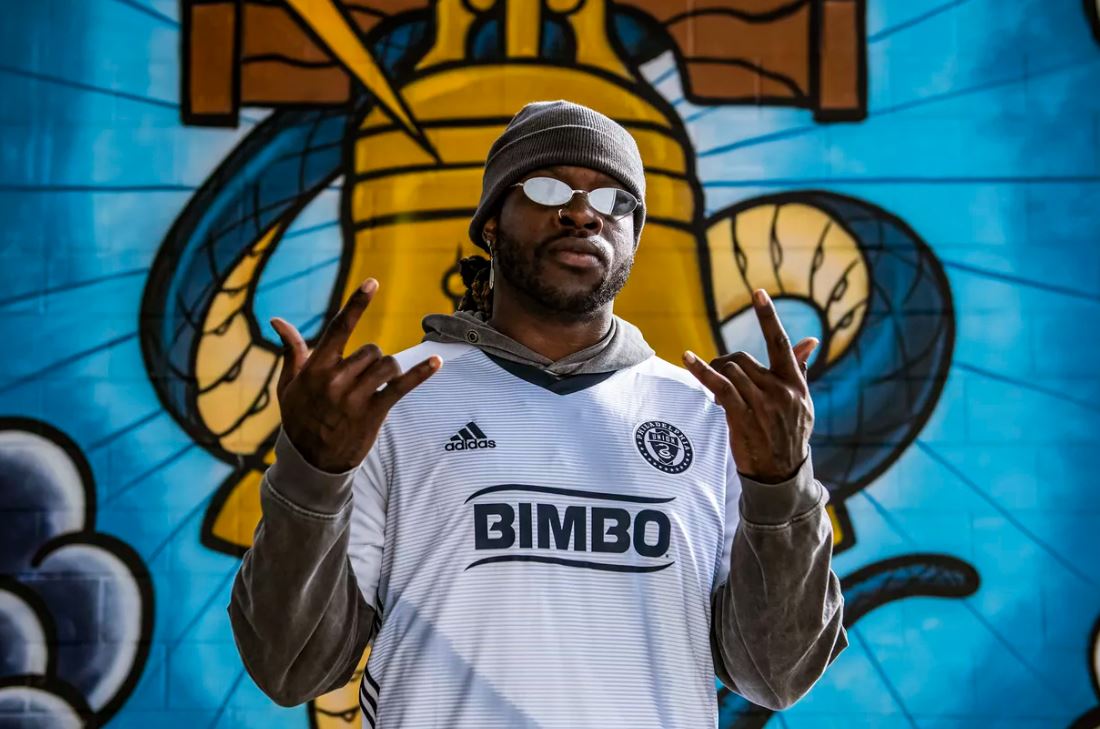 Salah satu alasan Jay Ajayi menjadi pemain profesional adalah karena dia ingin tetap bisa membela Philadelphia
Jay Ajayi menjadi pemain american football pertama yang memutuskan untuk menjadi atlet esports. Dia memulai karirnya sebagai atlet american football bersama Miami Dolphins pada 2016. Pada 2017, dia mulai dipindahkan ke Philadelphia Eagles. Satu tahun setelah itu, dia membantu Eagles untuk memenangkan Super Bowl pertama mereka. Sayangnya, pada tahun lalu, Eagles memutuskan untuk melepas Ajayi setelah dia bermain dalam tiga pertandingan. Daripada mencari tim american football baru, Ajayi memutuskan untuk banting setir dan menjadi atlet esports.
Ajayi akan mewakili Philadelphia Unions dalam eMLS Cup, kompetisi esports FIFA di Amerika Utara. Dalam turnamen tersebut, akan ada 25 pemain FIFA 20 terbaik yang akan saling bertanding mewakili organisasi esports untuk memperebutkan hadiah sebesar US$7.500. Ajayi mengatakan, dia telah mempertimbangkan opsinya dengan matang sebelum memutuskan untuk bergabung dengan Philadelphia Unions. Salah satu alasannya untuk menjadi atlet esports adalah karena dia ingin tetap mewakili Philadelphia.
🎮Introducing your Union @eMLS#FIFA20 player for the our 2020 season!🎮

Tap 💙 to help welcome @jaytrain as he reps the Union in our #eMLS tournaments this season!

📝👉https://t.co/BpLl8s0TEh#DOOPpic.twitter.com/k9LOzb2vSq

— Philadelphia Union (@PhilaUnion) January 7, 2020
"Philadelphia akan selalu memiliki tempat khusus di hati saya… Saya beruntung saya bisa mewakili kota ini dalam turnamen esports ke depan," kata Ajayi pada Reuters. "Mewakili Philadelphia Union di eMLS menggabungkan dua minat saya di luar american football, yaitu sepak bola dan bermain game. Saya adalah seorang penantang, jadi saya akan memberikan usaha terbaik saya untuk Union di eMLS pada tahun ini."
Meskipun pria berumur 26 tahun ini telah terbukti sukses sebagai atlet american football, tampaknya dia masih harus mengasah kemampuannya dalam bermain game. Pada Juni tahun lalu, dia bermain dengan streamer FIFA, Donovan 'DhTekKz' Hunt. Walau mereka tidak memainkan game FIFA terbaru, ketika itu, Ajayi dikalahkan 6-0 oleh Hunt. Namun, Philadelphia Union adalah tim yang sangat kuat. Tahun lalu, mereka mendominasi liga eMLS, memenangkan eMLS Cup 2019 serta eMLS League 2019 Series One dan Series Two.
Pertandingan perdana Ajayi akan diadakan di Philadelphia pada 10 Januari 2020. Mengingat dia tak memiliki rekam jejak sebagai pemain esports, menarik untuk melihat bagaimana dia akan beradaptasi.
From Our Network