M2 World Championship Playoffs Analyses: A Tale of Twists and Turns
The M2 World Championship playoffs did not unravel as expected. With plot twists and turns, bitter defeats, and rewarding victories, a new world champion has emerged.
After weeks of preparation, quarantine session, and a great show of team fighting skills, the M2 World Championship has finally come to an end, crowning the latest, world's best team in Mobile Legends Bang Bang. More importantly, M2 marks the end of an era for multiple recurring themes, ranging from the newly crowned champions to those who retired with a quite bitter aftertaste.
Like a roller coaster, this event is filled with the most amusing moments, epic skirmishes, unexpected victors, and upsetting results -- at least to some. Nonetheless, M2 proved that the weirdest, most absurd strategies, could very well be a death-blow, or a dangerous backfire when used incorrectly.
Should the competitive Mobile Legends scene continue after M2, there sure will be many improvements to be made and lessons to be learned, for this event is unlike what most had in mind.
Chapter 1: A Shaky Beginning
Coming into the Playoffs stage of M2, most viewers thought this tournament was going to be a breeze for the favourites like RRQ Hoshi, Alter Ego, and Bren Esports. This wave of predictions was indeed reasonable, especially seeing how these three teams performed in the Group Stage.
Even before the tournament commenced, multiple teams viewed these three teams as the toughest opponents to face. For instance, the Japanese representative from team 10 Second Gaming Frost, Obuyan, admits that "out of all the regions he has played against, Indonesia is number one."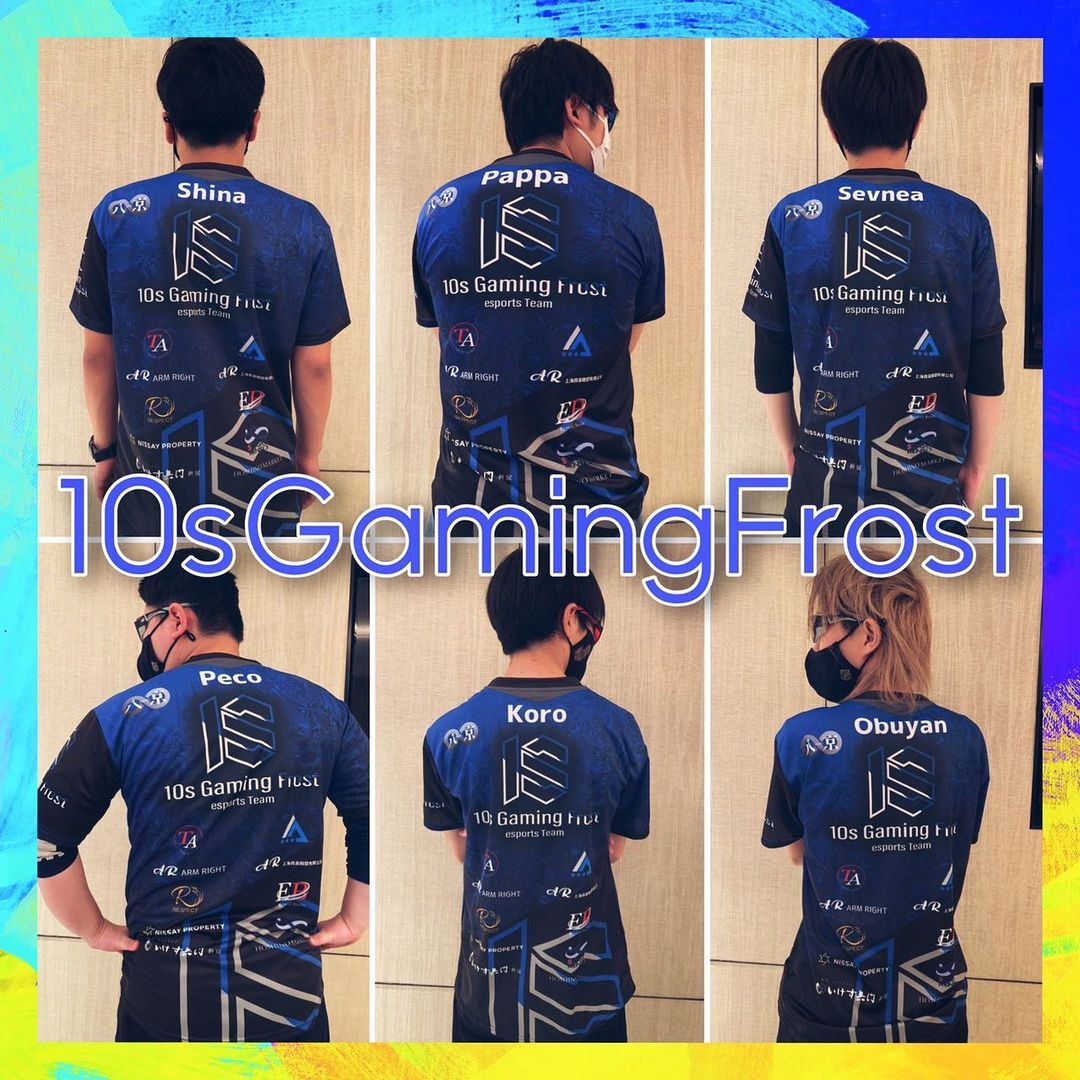 Aside from Obuyan, members of other teams similarly shared the same perspective towards these top MPL teams. Given how experienced these teams are and how individually skilled their players are, it's no surprise that they came in as favorites of the tournaments.
Day 1 of the Playoffs started with the Lower Bracket matches, where, unfortunately, Obuyan and the rest of his squad are the ones who got eliminated first from the Playoffs. 10s Gaming lost against the giants of Alter Ego in a 0-2 match outcome.
If anything, 10s Gaming's elimination showed how crucial prior MPL (Mobile Legends Professional League) experience really is -- a system which the Japanese scene presently lacks.
This point was further emphasized by the very player that crippled 10s Gaming and forced them to leave the tournament early. After their victory, Alter Ego's Udil shared his thoughts regarding the evident skill gap between teams with the MPL system and those who don't.
In his opinion, "the Indonesian Mobile Legends scene implements a franchising MPL system, receives tons of excitement and support from the Indonesian fans, and thus have a more competitive scene." These factors help contribute to the constant advancement of the Indonesian teams, which undoubtedly are one of the best when it comes to Mobile Legends.
Furthermore, the Singaporean fans had to swallow a bitter pill as they witnessed the only remaining Singaporean representative lose to the Malaysian counterparts once again. EVOS SG had their second chance of taking down Todak, a rival team which they lost to in the Grand Finals of MPL MY/SG Season 6.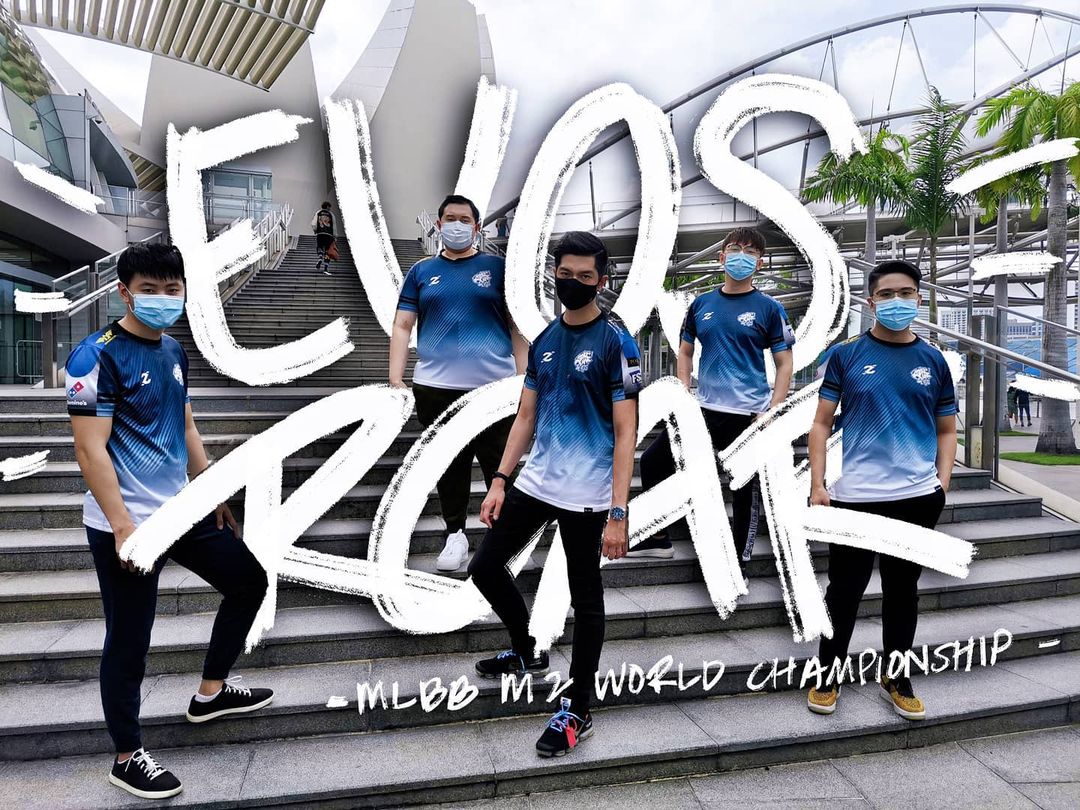 Unfortunately, history repeated itself, and EVOS SG lost 0-2 against the Malaysian squad. Being their last tournament together as a roster, it was certainly a heavy blow to the Lions, especially being the home team in M2. As much as their disbandment could've ended with a sweet tone, EVOS SG didn't have the upper hand on that day.
Portraying the melancholy of the Malaysian/Singaporean fans after seeing EVOS SG depart from M2, Gideon "GideonQ" Khew shared his thoughts regarding the matter. Being part of the M2 caster lineup himself, Gideon said that he didn't expect this at all.
However, Gideon added, "how can you tell with a competition like this? Their best-of-three against RRQ in the Group Stages was an extremely impressive showing. Some of the best I have seen from them and what's worse is that this is their last run. So it's truly heartbreaking to see them go like this, especially against another MY/SG representative."
Nonetheless, this was somewhat expected considering how far ahead the other competitive scene has developed compared to the Singaporean scene. M2 analyst, Caisam "Wolf" Yvez Nopueto, pointed out that he "doesn't mean it in a bad way, but Indonesia's and Philippines' metagame is a little ahead. Then you have surprises like that of Myanmar. These regions are playing more Mobile Legends, so it looks like."
Chapter 2: Rise of the Ghouls
On the other hand, the Upper Bracket matches told quite a different tale. Like Wolf hinted, the roster of Burmese Ghouls gave a pleasant surprise for the viewers back home. Burmese Ghouls was heavily underlooked by viewers and other teams alike, as they had very little exposure in the international scene.
In the same fashion, the Burmese MPL scene is, in fact, the youngest out of all MPL scenes. Despite their competitive age, ACE and his teammates managed to deliver unexpected results since their first Playoffs match against Bren Esports.
This element of surprise in the Playoffs is further enhanced knowing that Burmese Ghouls did not face any favorites during the Group Stage. Many viewers dubbed Group A as "the easy group," unlike Groups C and D which were dubbed as "hell groups."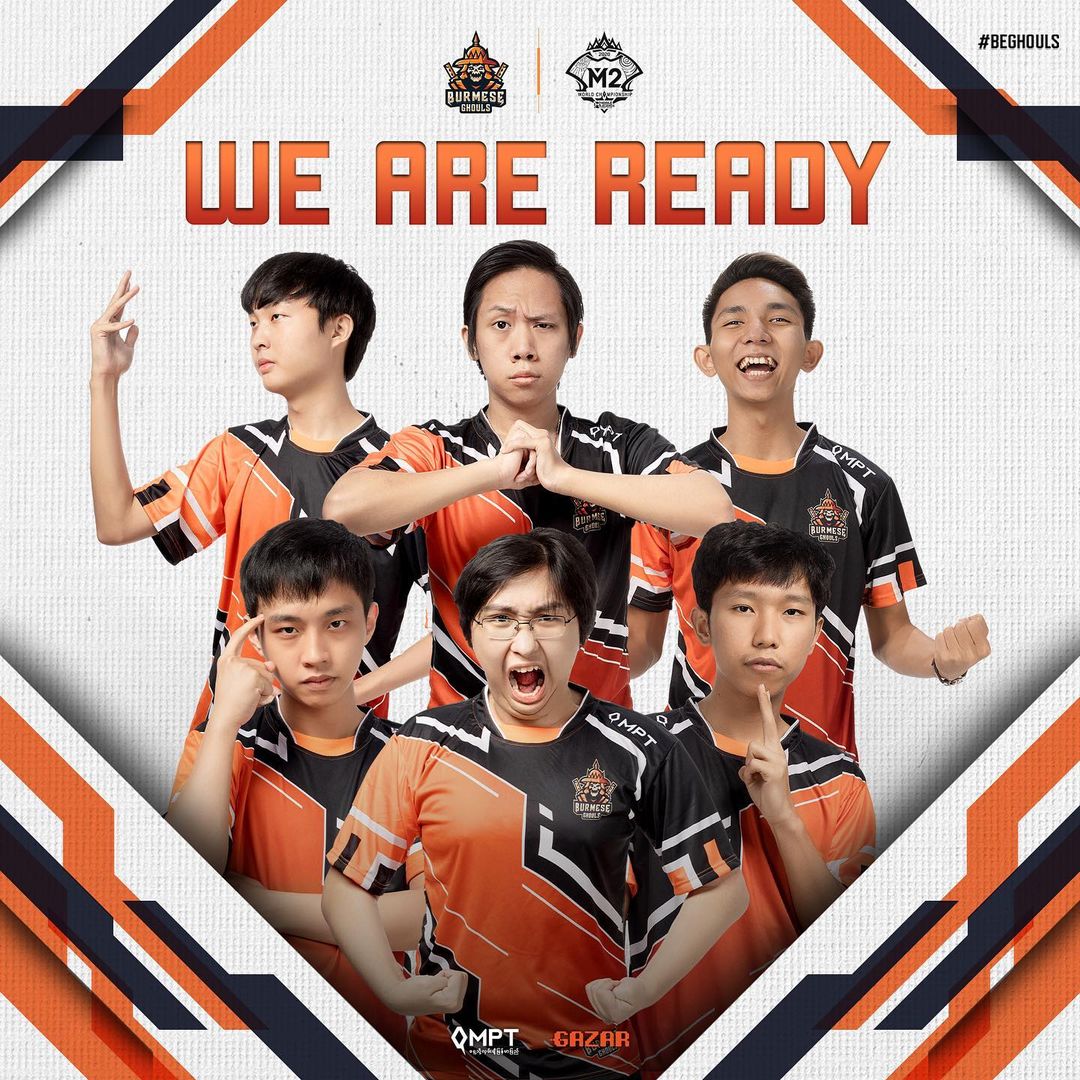 What happened next pretty much carved the pathway for Burmese Ghouls for the rest of M2. They took down Bren Esports 2-0 mercilessly, with a unique, one-of-a-kind META that would later scare the remaining teams.
When asked about their opinion regarding Bren Esports' strengths as a team after successfully conquering the Filipino squad, Burmese Ghouls' Dee explained that, "they're good. They got good teamwork, good composition, and good individual skills; but it's just we're better than them." Little did we know that this rivalry would continue down the line.
Witnessing this potential cinderella-run from the Burmese squad, Gideon said, "I think most people counted them out. However, a lot of talk in the pro scene revolved around them and many are even worried about Burmese Ghouls. Something was known about them that the public wasn't entirely sure about."
Further, caster Gideon added, "once their showing against Bren in the groups happened, the question became 'how high is their ceiling?' more than 'are they capable?' I have always considered them a dark horse, a team that had immense potential. Not to mention that I said in M1 that this team was something to watch out for, just give them a year."
Burmese Ghouls' Mindful Tactics
Among Burmese Ghouls' strengths lie their insanely large hero pool and how elegantly they can orchestrate the weirdest of hero combinations. In the first game, for example, Burmese Ghouls drafted a clever combination of Lunox and Mathilda, utilized as a Support in the Midlane and a Sidelaner respectively.
It has been quite a while since Lunox is used as a Sidelaner since it was last nerfed in the recent patches. Despite the nerf, she is intended to counter Bren's Baxia since Lunox has high Magic Damage Penetration skills to win duels against Baxia. Lunox could also clear minion waves relatively faster than Baxia, which helps to counter Baxia's free-roaming capabilities. Lunox proves to be an excellent pick for Burmese Ghouls as they won the game.
Secondly, an even more peculiar decision was made by the Burmese squad. They chose not to opt for any pure Tankers at all and played a double-support lineup consisting of Diggie and Selena instead. Also, they picked Sidelane Jawhead which was intended to counter-pick Bren's Wanwan. These three heroes were the key behind Burmese Ghouls' victory over Bren in the Upper Bracket match.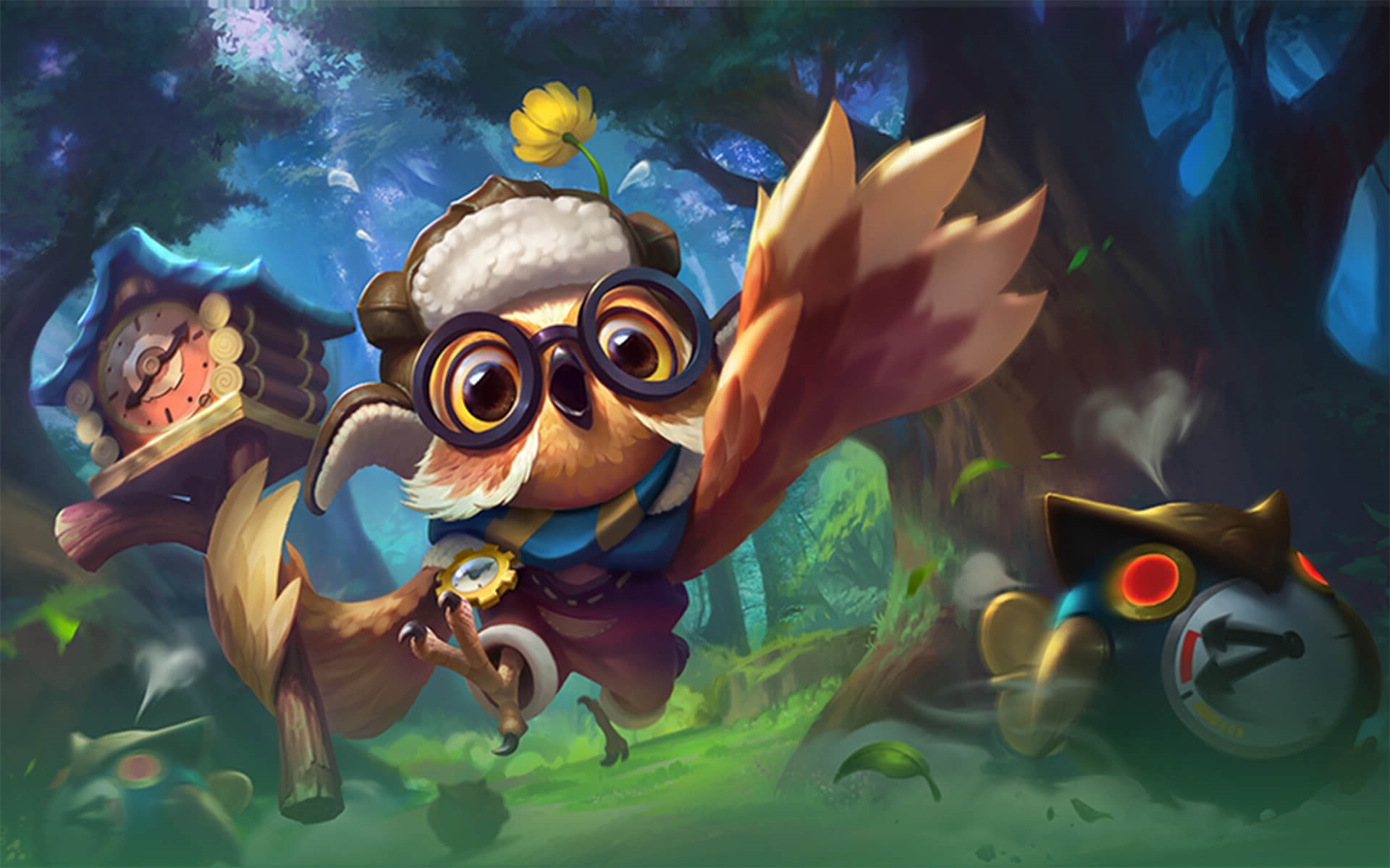 Most notably, Diggie's Ultimate Skill offers Crowd-control Immunity, Bonus Shield, as well as Movement Speed to help the team survive against Bren's high Crowd-control Effects from heroes like Silvanna, Lapu-Lapu, and Pharsa. If you play Dota 2, it's as if you had Abaddon's Aphotic Shield in your team, except the skill affects an area rather than a single target. The Diggie pick would remain problematic for the rest of M2 and became one of Burmese Ghouls' scariest draft.
Analyst Wolf surely became a fan after watching Burmese Ghouls' match against Bren Esports. The sharp analyst "loves smart approaches to Esports" like that of ACE and his squad, and said that "Burmese Ghouls as a whole franchise is so far the best tacticians in M2!"
Chapter 3: Persistence of The Giants
While the new kid on the block is racking up popularity and winning unfavorable matches, the giants remain persistent nonetheless. RRQ Hoshi continued the Upper Bracket matches by facing up against Omega PH Esports. Being the entitled King of Kings that they are, RRQ Hoshi secured a 2-0 victory with ease.
They did so by invoking one of the oldest tricks in the book: a duet between Rafaela and Bruno. Alongside the pocket strategy, RRQ Hoshi drafted Midlane Silvanna, Offlane Khaleed, and Belerick on the Sidelane. It's safe to say that RRQ really did showcase their large hero pool potential through this game.
Alberttt's Bruno is a Mid-to-Late-game monster because of the damage that he can deal from his first Skil, Volley Shot. His glass-cannon characteristic is further layered by Psychoo's Rafaela which provides Alberttt with vital durability, as well as extra Movement Speed to chase down enemies. The lineup was so perfect to counter Omega's draft as RRQ Hoshi finished the game in just 10 minutes.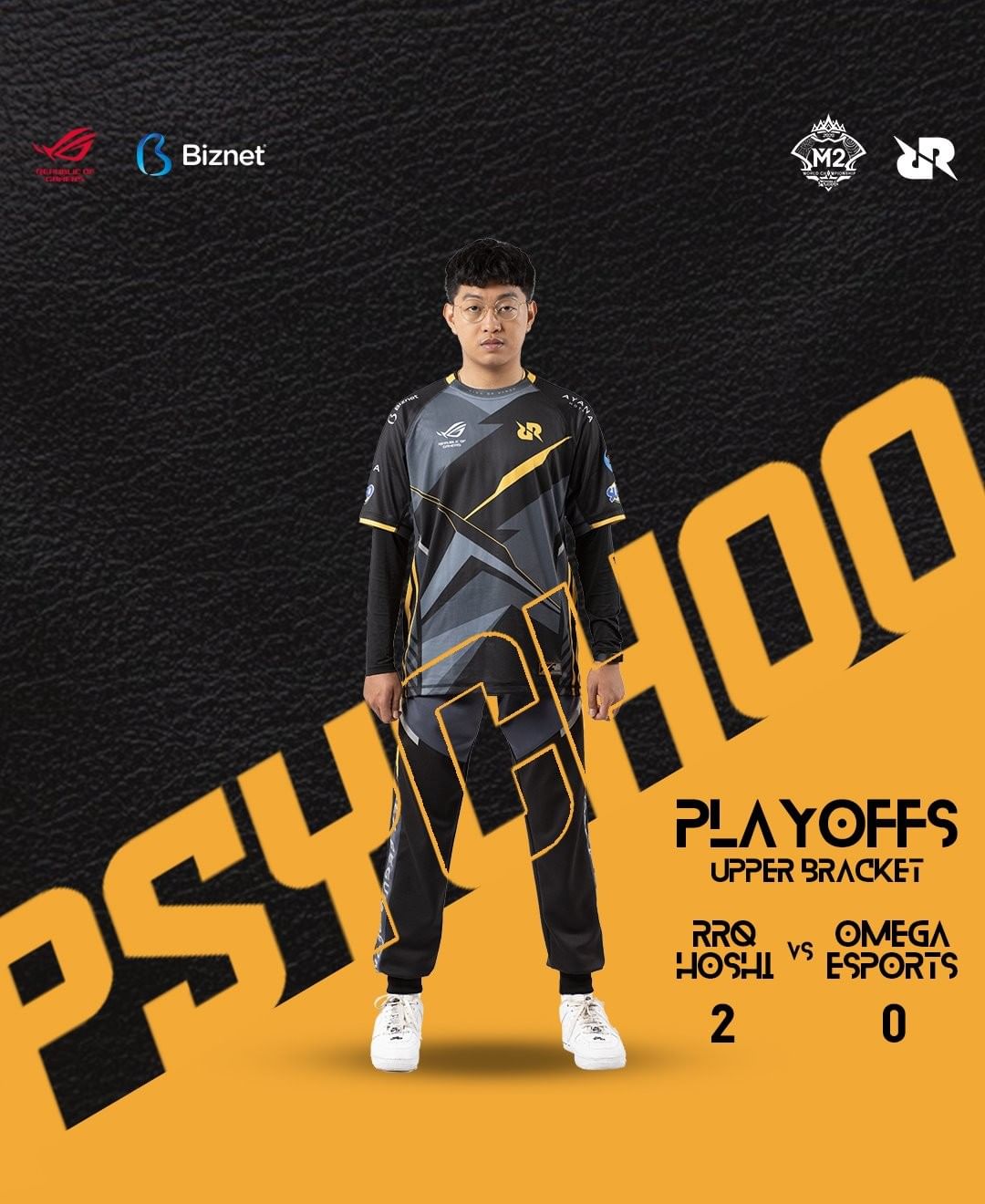 Like RRQ Hoshi, both Alter Ego and Bren Esports remained persistent despite falling down to the Lower Bracket. Alter Ego commenced Playoffs Day 2 with a clean 2-0 finish against Omega PH, while Bren Esports had to struggle before attaining a 2-1 victory over Todak.
Although Bren Esports would eventually close the match in their favor, Todak held up a good fight and displayed their unique-drafting capability. In Game 1, for instance, Todak's Moon utilized Gatotkaca as a Support to complement Ciku's Wanwan. Interestingly, they won this round despite the odd selection.
Unfortunately, Todak could not simply rinse and repeat the same ending in the second game, where they drafted a 4-Tanker lineup. Todak opted for Baxia, Esmeralda, Gatotkaca, and Belerick, together with a Hyper-core Hayabusa. This odd draft quickly backfired as Todak struggled to produce adequate damage in the later stages of the game, depending fully on the Hayabusa.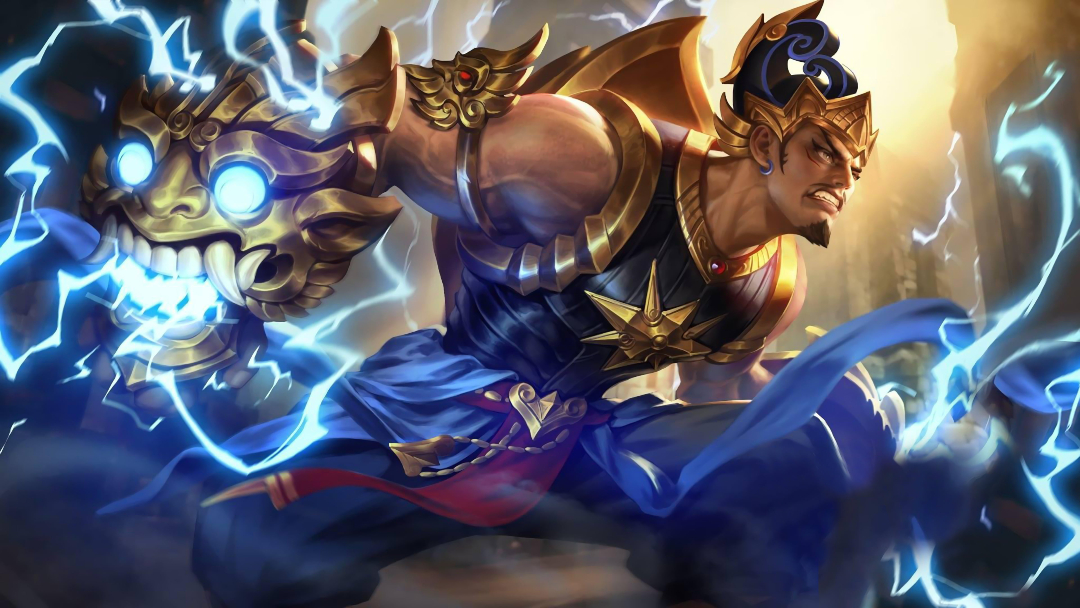 Moreover, Todak did not have a Ranged Attacker which is detrimental when sieging the high-ground. Bren, on the other end, has Claude and Selena on their side for a much greater high-ground advantage. With this visible weakness in the side of Todak, Bren tied the match 1-1 and would later secure the match in their favor.
Chapter 4: Dethroning of The King
What ensued after these Lower Bracket matches was a showdown between the Kings and the Ghouls. Judging from how Burmese Ghouls utterly crushed Bren Esports, it looked like RRQ Hoshi had a very minimal chance of taking down this up and coming squad.
The best-of-five series was nothing but intense and placed viewers on the edge of their seats. Both teams are known to have a similar style of drafting, but Burmese Ghouls have shown how they could take their hero versatility to the next level.
Plus, Burmese Ghouls' style is like a mix of RRQ Hoshi's and Alter Ego's. Their drafting flexibility is parallel to RRQ Hoshi's, but they incorporate it with Alter Ego's style of aggressive, early-game centric, way of juggling. Burmese Ghouls took the best of both worlds and topped it off with Myanmar's META.
The first two matches reinstated how deadly Burmese Ghouls' Diggie can get. RRQ Hoshi failed to cater to this issue in the first game and decided to go the unpopular route of not respect-banning the hero in the second game. This would quickly backfire as Burmese Ghouls could easily recover from almost every Crowd-controlling Effect RRQ Hoshi attempted to utilize during team fights, thanks to Diggie.
It was only starting the third game where RRQ Hoshi finally decided to respect-ban Diggie. And surely, this paid off as the Kings managed to withhold the rage of the Ghouls and defended their throne in games three and four. The series pulled to a game five where the make-or-break moment took place.
RRQ Hoshi's Lemon, being the Lemon that he's known for, picked a hero that he thought might be useful despite rarely being used the META. The hero is Minsitthar, who Lemon picked to counter Burmese Ghouls' Harith and his high mobility.
Yet again, Burmese Ghouls just outclassed RRQ Hoshi in terms of gameplay and winning team fights. Lemon's Minsitthar proved to not be as impactful in the game, compared to Ruby DD's unstoppable Harith. The sole use of Minsitthar was to counter Harith, and since that didn't work as planned, the rest of Burmese Ghouls' heroes toppled the Indonesian roster.
As a result, the game ended very quickly in an anti-climactic manner, dethroning the Kings of RRQ Hoshi to the Lower Bracket. If the Ghouls could take down Bren, and sweep RRQ Hoshi down the drain, who then could stop them?
Chapter 5: Bren Takes Two
When the TI7 Champion, Amer "Miracle-" Al-Barkawi, said that the Upper Bracket route is for the weak, Bren took that statement and lived up to it. Now that they are in the Lower Bracket, the Filipino squad has to overcome not one, but two, Indonesian teams in order to advance to the Grand Finals of M2.
Bren began their tough journey against their destined rival, Alter Ego. Earlier in the Group Stage, the Filipino shattered Alter Ego's clean run with a 2-0 victory and felt very confident after their well deserved victory. As the two met once again in the Lower Bracket playoffs, the stake is much greater than ever.
Alter Ego took no time to express their confidence over Bren by conquering the first round of the match cleanly. Leomurphy's Chou became the highlight of the match as the Kung-Fu boy turned Houdini dodged bullets left and right, avoiding death time after time. With ease, Alter Ego secured the game and entered the second match with great conviction.
However, as the saying goes "overconfidence precedes carelessness," Alter Ego overstepped their welcome in game two. Despite having a slight advantage in the early stages of the game, Bren remained cool and ignored much of Alter Ego's taunting tactics. As the game proceeds, Alter Ego lost their grip on the game and eventually lost the round.
With the third game coming into position, Bren has enough momentum from their recent victory while Alter Ego lost much of their earlier confidence. Unsurprisingly, the Filipino squad continued their streak over Alter Ego and eliminated their rivals from M2. Only three teams remain in the tournament: Bren Esports, RRQ Hoshi, and Burmese Ghouls.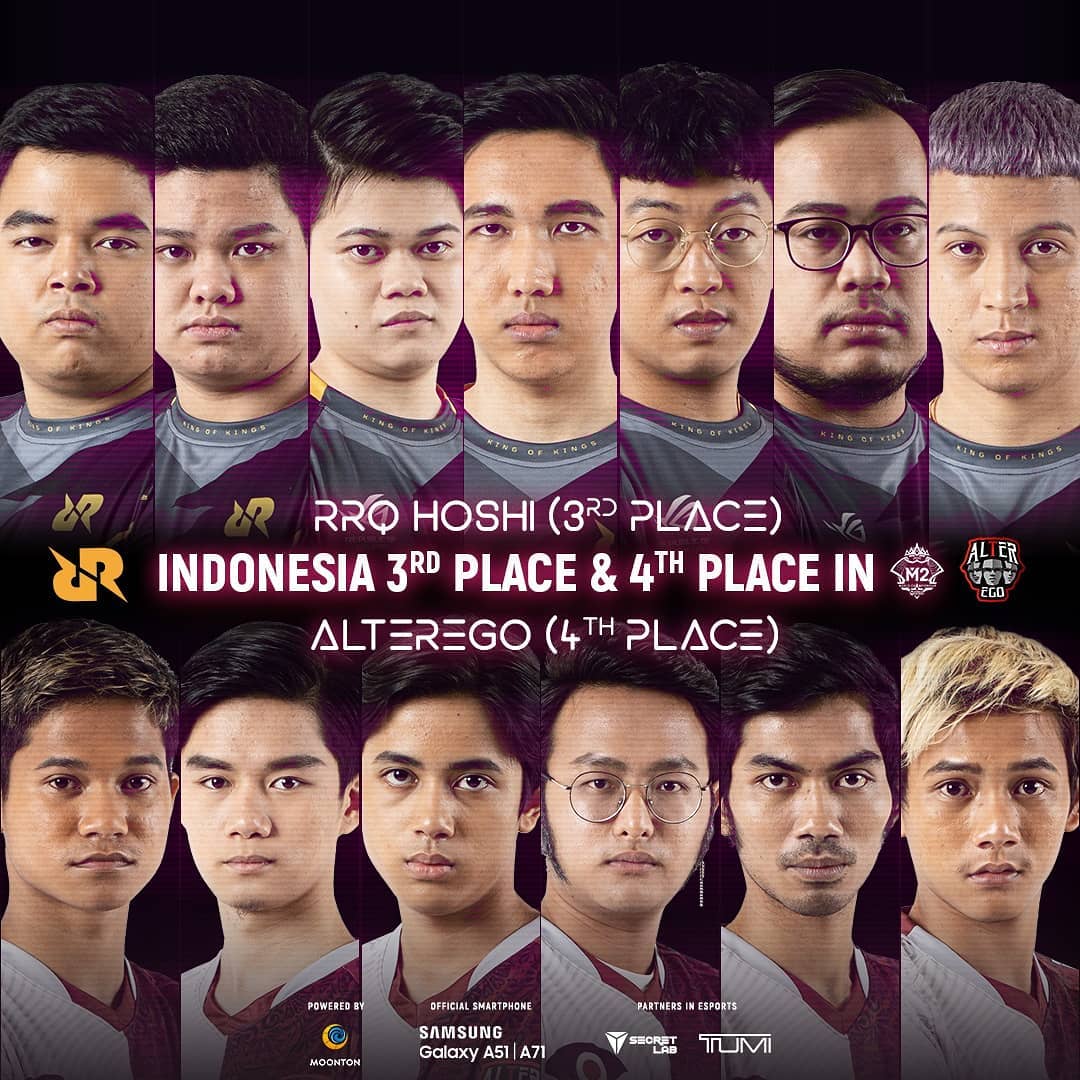 The final day of M2 kicked off with a best-of-five series between Bren and RRQ Hoshi. Interestingly, RRQ Hoshi decided to bench two of their star players, Lemon and Alberttt, and summon the help of XINNN and Wizzking instead.
This eyebrow-raising decision received numerous critics but it's safe to say that these kinds of moves are what RRQ Hoshi is known for. Although it was certainly questionable, RRQ Hoshi still gave their best in the series they're about to play in.
Sure enough, both XINNN and Wizzking popped in the first game of the series. Playing as Claude and Khaleed respectively, RRQ Hoshi took down Bren in just under 12 minutes. What initially was a questionable decision from the side of RRQ Hoshi, could potentially be the secret recipe to counter Bren Esports.
Unfortunately, it seemed like this element of surprise was inadequate to take down Bren. In the three games that followed, Karltzy's Claude and Lancelot was too much for RRQ Hoshi. The remaining games of the series looked grim for the side of RRQ, and their victory in the first round turned out to be their only win throughout this series. Like Alter Ego, RRQ Hoshi faced the same fate of getting slain by Bren Esports.
Chapter 6: The Final Duel
The M2 Grand Finals became the stage where the two newly formed rivals of Burmese Ghouls and Bren Esports fought their last battle. Having met in the first Upper Bracket match, Burmese Ghouls would only need to repeat their victory here in the Grand Finals. Bren, on the other hand, has to learn from their loss a few days ago and apply them in this very series.
Both teams came in equally as confident as each other and greatly respected the skills honed by their opposing team. The first two rounds were nothing but clean gameplay from the side of Bren Esports, especially seeing how comfortably free Karltzy's Claude and Yi Sun-Shin was in those two games.
One thing to notice in these games and the rounds that trail after is that both sides drafted a relatively similar set of heroes. Choices like Claude, Yi Sun-Shin, Selena, Chou, Baxia, and many others are amongst the most frequently picked in this intense series.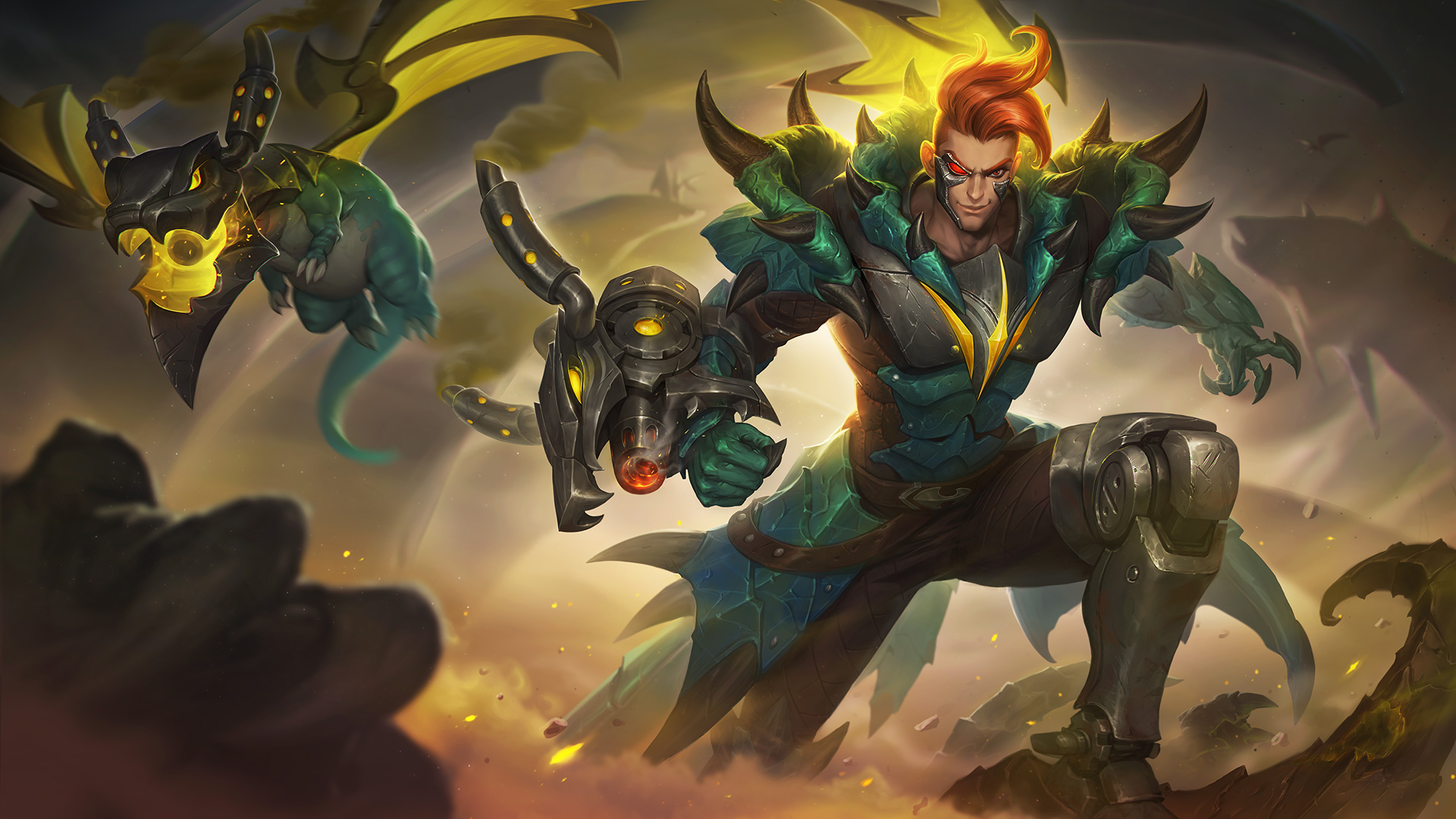 Also, Bren Esports acknowledges how vital Burmese Ghouls' Diggie Support can get once set loose, and they would continue to ban the hero in all seven games that ensued. It was perhaps a lesson learned by Bren Esports after watching Burmese Ghouls' series against RRQ Hoshi.
Burmese Ghouls halted Bren's momentum by letting ACE take over the next two games, in both of which ACE played as Yi Sun-Shin. This delicate choice was coupled with Burmese Ghouls' ability to win Yi Sun-Shin's lane, supporting the Hyper-core throughout the game, and letting him dominate the late game. With a great display of teamwork, Burmese Ghouls rebalanced the series into a 2-2 scale.
Now that the best-of-seven series has turned into a best-of-three, both teams had an equal chance of winning this year's title. In Game 5, Karltzy was the one who had the opportunity to play as Yi Sun-Shin, while ACE played as Claude. It was KID's Selena, however, who turned the tables around and paved the third victory for Burmese Ghouls.
Only a loss away from getting sent home, Bren Esports aggressively first-picked Brody, having the advantage of being on the blue-side. What became a game-winning factor was Karltzy's itemization that led to the increase of Brody's durability.
Instead of opting for damage-items all around, Karltzy decided to purchase items like Immortality, Athena's Shield, and Antique Cuirass. If it wasn't for this intricate selection, Bren would've been done for at this point, and thanks to this, the series dragged into a deciding, final game seven.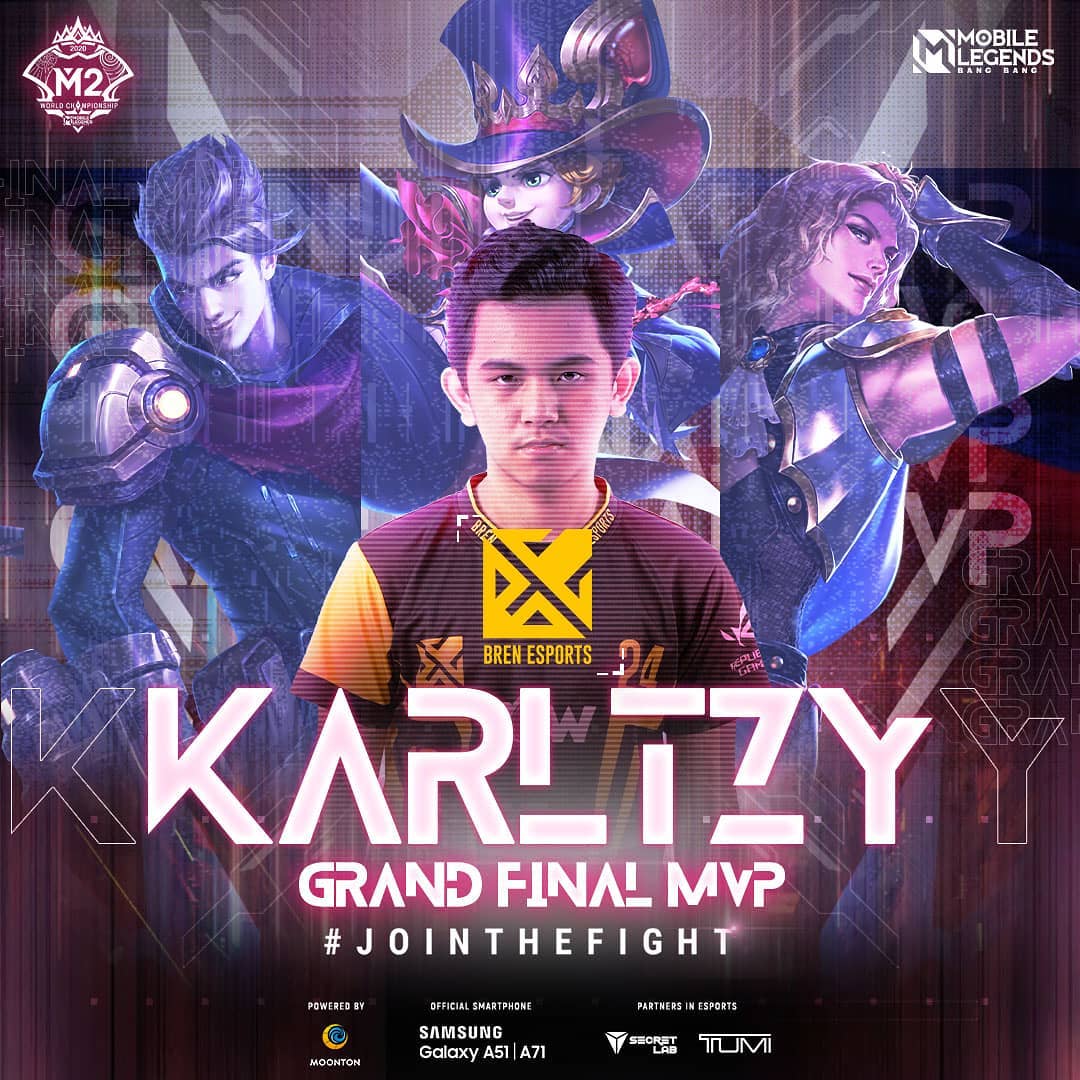 Both teams were only a win away and whoever wins this very round takes all. Both Bren and Burmese Ghouls chose heroes that they're comfortable with. Karltzy gets his Claude, ACE gets his Brody, Flaptzy gets his Baxia, and Dee gets his Lapu-Lapu.
It was probably only Burmese Ghouls' MayBe, who picked the non-META hero, Minsitthar. Like Lemon, MayBe picked this hero to counter Ribo's Harith. The game went back-and-forth for both teams, but it was the fight near Lord where Karltzy's Claude freely used his Ultimate Skill Blazing Duet which translated to a four-man wipe on the side of Burmese Ghouls.
Out of gas, Burmese Ghouls was forced to admit defeat, and Bren Esports are the newly crowned champions of the M2 World Championship. Spanning seven games in total, the Filipino squad takes home the first-place finish.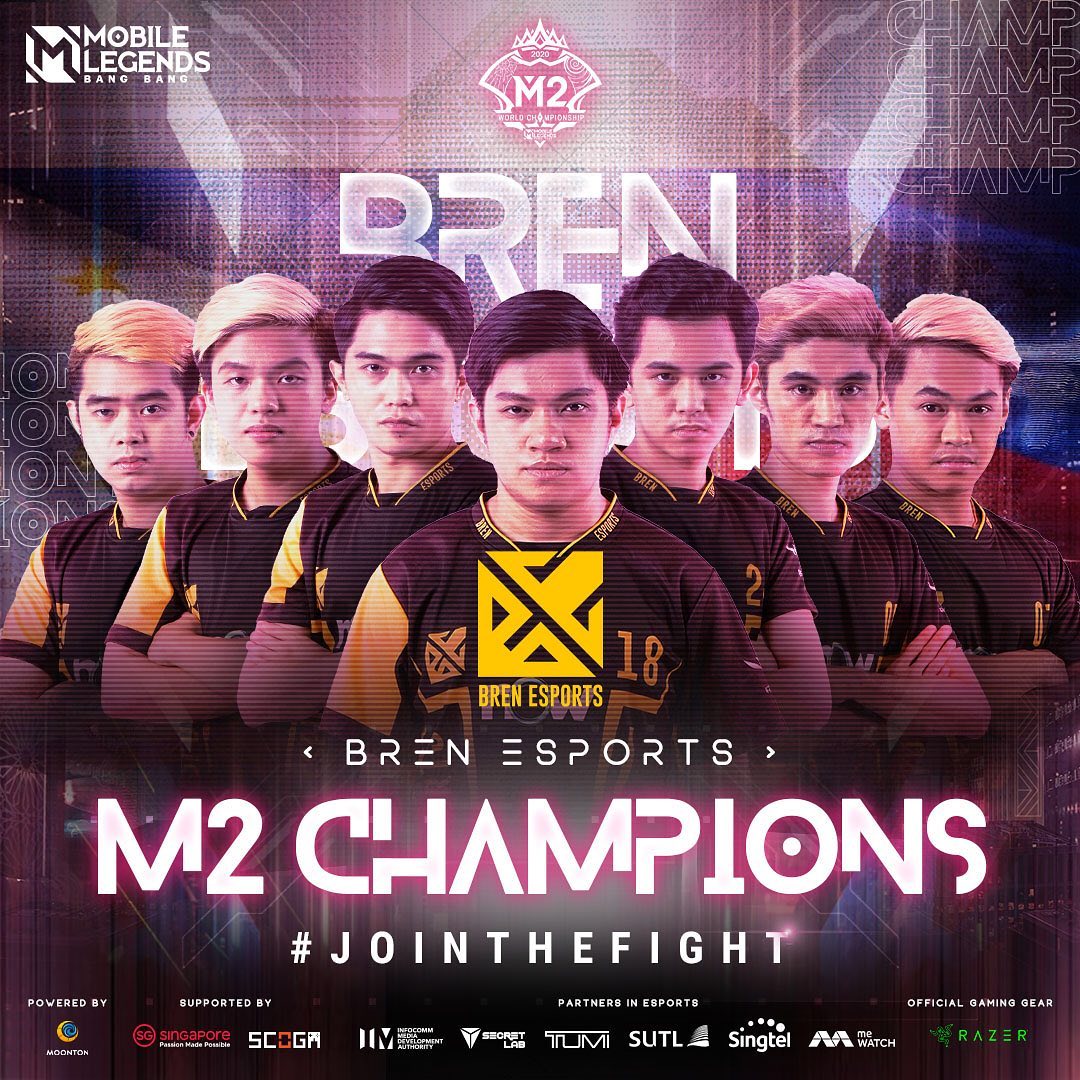 Closing Remarks
Watching M2 was a wild ride for any Mobile Legends fans out there. With twists in plots and valuable lessons to teach, the M2 experience is on-par with other world-level tournaments.
It was, nevertheless, interesting to analyze intricate decisions made by various teams, starting from their hero drafts, itemization choice, player-lineup selection, and many others. Moving forward, it's clear that the Mobile Legends scene is as flexible as the game gets. Anyone could very well be the world's next best team, depending on how they would like to Join the Fight.
Cover Image by Mobile Legends Bang Bang.