Esports Ecosystem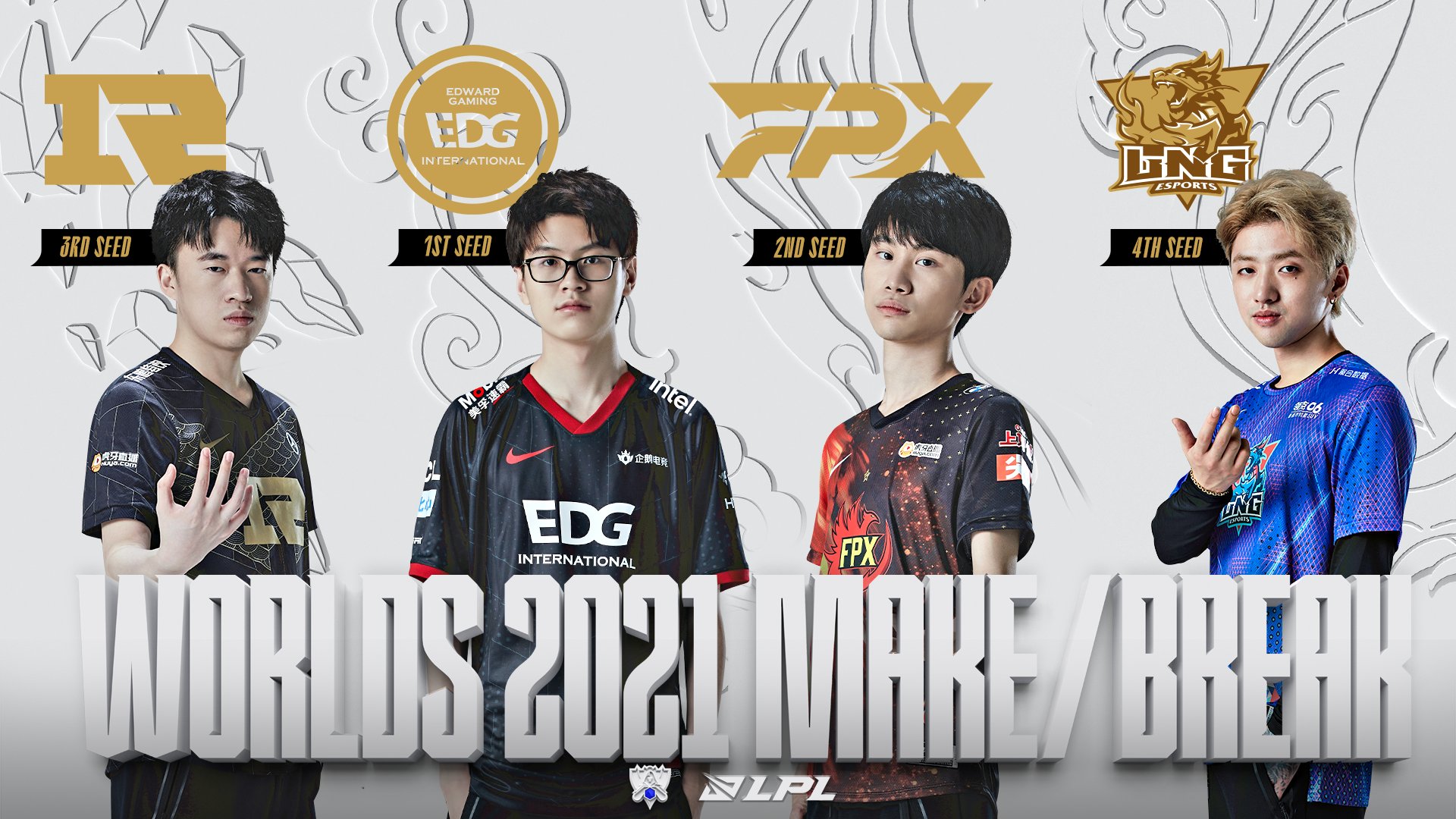 EDward Gaming, FunPlus Phoenix, Royal Never Give Up and LNG Esports have secured their ticket to Worlds 2021
With the conclusion of the 2021 League of Legends Professional League Regional Final, the wait for Worlds is also almost over. The four Chinese teams that will be participating in Worlds have also been finalized. Here are the four Chinese representatives, ordered by their seeds as well:
EDward Gaming
FunPlus Phoenix
Royal Never Give UP
LNG Esports
By now, you should probably already know why the list contains 4 teams instead of the usual 3. To recap, all the regions were initially given three representative seeds in Worlds. However, due to the outstanding performances of teams from LPL and LCK, China and South Korea have been granted an extra spot at the tournament.
The #LPL representatives for the 2021 World Championship are set! With talent and hard work these 4 teams have persisted. @EDG_Edward, @FPX_Esports, @RNG and LNG are coming. The #LPL is ready. pic.twitter.com/gIZDJlv08H

— LPL (@lplenglish) September 5, 2021
Not many people expected EDward Gaming to be the 1st seed coming into Worlds. After being thrown into the lower bracket due to the unfortunate loss to Team WE, they kept EDG composure and fought its way to the finals. In the process, EDG beat LNG Esports 3-1, and revenge swept Team WE. FunPlus Phoenix were the heavy favorites going into the finals, but EDG convincingly beat them 3-1 and snatched the 1st seed to Worlds.
FPX initially had quite a dominant run at the 2021 LPL Summer Playoffs. They received a bye for the first three rounds, being one of the top seeds coming into the tournament. They also swept LNG and Team WE in the next two rounds while EDG was busy climbing its way out of the lower bracket. But they couldn't close out the tournament and were only awarded the 2nd seed despite being 20 championship points ahead of EDG.
For the 3rd and 4th spot at Worlds, we will be turning out attention towards the 2021 LPL Regional Finals. Royal Never Give Up had an early and upsetting exit in the 2021 Summer Playoffs. However, being the 3rd team with the most championship points (after FPX and EDG), RNG secured a spot in the upper bracket of the Regional Finals. In the one and only matchup against Team WE, RNG swept the opposition, giving the team the 3rd seed at Worlds.
Proceeding the loss in the 2021 LPL Summer, LNG Esports was given a second chance in the Regional Finals. LNG was quick to capitalize on the opportunity, beating Rare Atom 3-0 and Team WE 3-1 (who just lost to RNG), securing the last ticket to Worlds 2021. However, being the 4th seed, LNG will have to start in the Play-Ins, unlike the other three teams that already claim their spot in the Group Stage.
From Our Network