Esports Ecosystem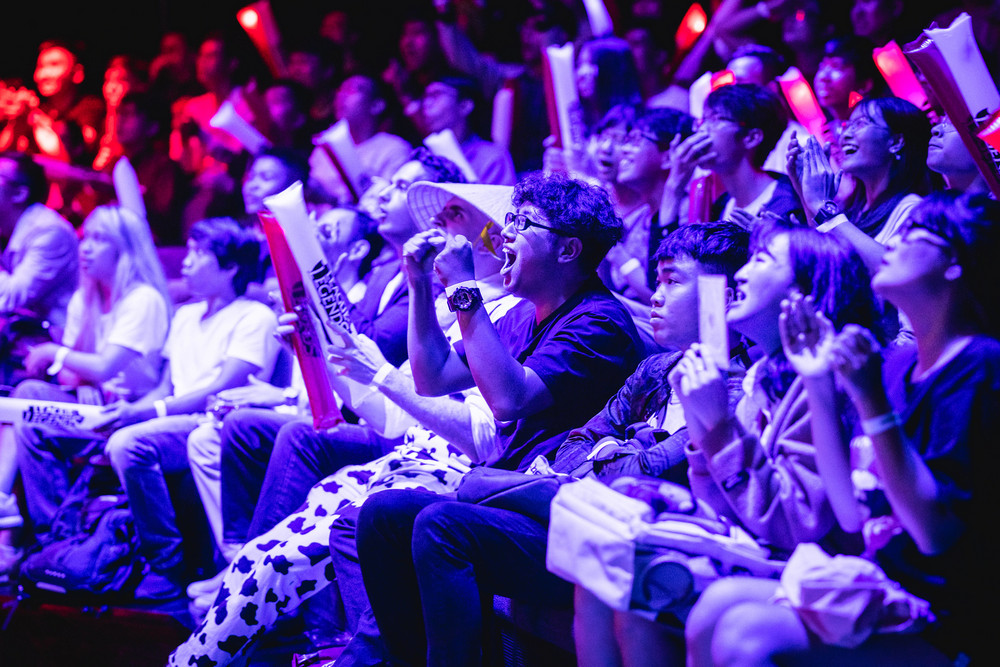 Walau keadaan masih belum pasti karena pandemi, namun LoL Worlds 2020 Tetap Diselenggarakan. Akan hadir bulan Oktober di kota Shanghai, Tiongkok.
Gelaran League of Legends World Championship (LoL Worlds) bisa dibilang sebagai satu momen monumental lain bagi ekosistem esports internasional. Kalau Dota 2 The International menjadi turnamen esports dengan hadiah terbesar, LoL Worlds mungkin bisa dibilang menjadi turnamen termegah dan paling menarik perhatian di dunia. Ini terbukti dari gelaran LoL Worlds 2019 yang dikatakan sudah ditonton 21,8 juta orang di dunia.
Tahun 2020, pandemi COVID-19 menyeruak. Beberapa gelaran esports ditunda, bahkan termasuk turnamen internasional League of Legends tengah musim, Mid-Season Invitational. Namun demikian, gelaran LoL Worlds 2020 ternyata tidak dibatalkan, mengutip dari Invenglobal.
Walau akan digelar Oktober 2020 mendatang, namun ini tetap menjadi keputusan yang mengejutkan mengingat keadaan yang masih belum pasti karena pandemi COVID-19. Informasi ini diungkap pada 11 Mei 2020 kemarin lewat konfrensi pers yang dilakukan oleh China Digital Entertainment Expo & Conference atau dikenal dengan ChinaJoy.
Dalam konfrensi pers tersebut, Wei Huang Wakil Direktur Shanghai Pudong District Propaganda mengumumkan bahwa LoL Worlds 2020 tidak akan ditunda, apalagi dibatakan, dan akan diselenggarakan di distrik Shanghai Pudong pada Oktober 2020.
Riot Games pertama kali mengumumkan soal lokasi acara Worlds 2020 pada 10 November 2019. Lewat sebuah video promosi, Riot Games mengungkap Shanghai, salah satu kota terbesar di Tiongkok, sebagai tuan rumah dari Worlds 2020. Namun, belum ada pengumuman soal bulan, apalagi tanggal penyelenggaraan Worlds 2020 ketika itu.
Tahun lalu, LoL Worlds diselenggarakan di 3 negara di Eropa dengan babak Play-In dan Grup di Berlin, Jerman, Semi-Final di Madrid, Spanyol, dan babak Grand Final di Paris, Perancis. Selain menjadi salah satu gelaran esports yang paling banyak ditonton, ajang pembukaan LoL Worlds 2019 yang megah dan berteknologi tinggi juga menjadi pencapaian lain dari Riot Games di ekosistem esports internasional.
Masa pandemi juga berdampak kepada esports, terutama dalam penyelenggaraan turnamen internasional yang biasanya diadakan secara offline. League of Legends mungkin cukup beruntung dan ambisius untuk tetap bisa menjalankan LoL Worlds 2020 di Shanghai pada bulan Oktober.
Namun dari sisi lain ada Valve yang bisa dibilang kurang beruntung, yang terpaksa membatalkan Dota 2 The International 2020 karena kekhawatiran akan pandemi, dan waktu penyelenggaraan yang biasanya diadakan pada bulan Agustus.
LoL Worlds 2020 menjadi gelaran esports lain yang cukup ambisius tetap mengadakan turnamennya di tahun ini. Sebelumnya ada juga CEO 2020, turnamen fighting game yang ambisius untuk tetap mengadakan gelarannya pada Desember 2020 mendatang.
From Our Network