Esports Ecosystem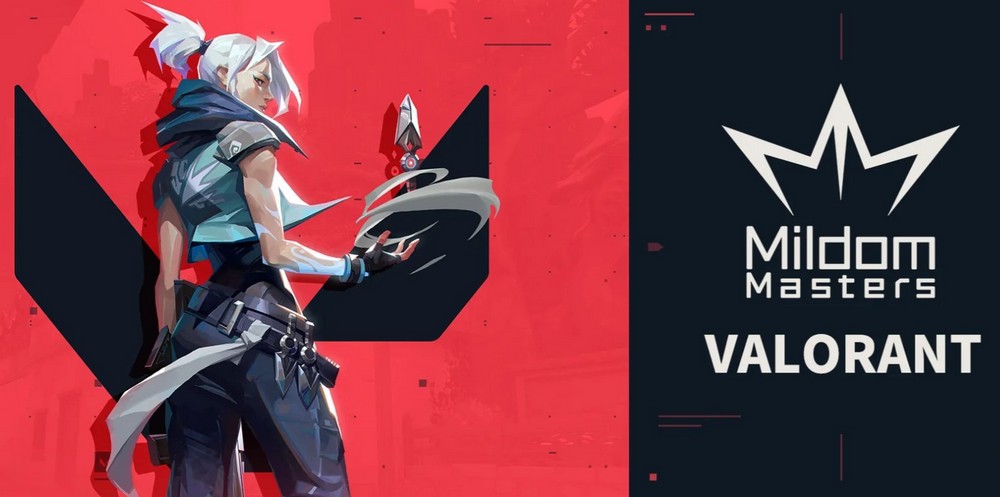 Mildom Masters bisa dikatakan jadi kompetisi VALORANT pertama yang menggunakan format liga. Kompetisi tersebut akan mempertandingkan 8 tim asal Jepang.
Walau tidak memiliki tingkat hingar-bingar setinggi di barat, namun perlahan tapi pasti, VALORANT di Asia mulai memunculkan bibit-bibit skena kompetitif. Pada bulan Juni 2020 lalu, bibit skena kompetitif di Jepang muncul lewat turnamen RAGE Invitational. Kini, Jepang kembali mendobrak skena VALORANT dengan menyelenggarakan kompetisi pertama dengan kompetisi liga.
Bertajuk Mildom Masters, kompetisi ini mempertandingkan 8 tim lokal Jepang. Mengutip rilis yang diterbitkan oleh TheSpike.gg selaku partner resmi untuk Mildom Masters, delapan tim yang bertanding tersebut adalah Absolute JUPITER, SCARZ, REJECT, CYCLOPS, Sengoku Gaming, FAV gaming, SunSister Rapid, dan Connect Gaming.
JAPAN IS SET TO DEBUT THE 1ST EVER VALORANT LEAGUE

Mildom Masters introduces the league round-robin format, first in this game. Span across August-october

Featuring 8 teams with over $23,000 in prize

Can say this is the 1st ever VALORANT Leaguehttps://t.co/ogi4nKHhtupic.twitter.com/D1Hfv5Ljut

— hesketh2 (@subzidite2) August 13, 2020
Mereka akan bertanding mulai dari 20 Agustus hingga 1 Oktober 2020 mendatang, dalam seri best-of-one setiap hari Kamis pada setiap pekan. Nantinya empat tim teratas dari babak Round Robin akan berlanjut ke babak selanjutnya. Babak Playoff akan mempertandingkan peringkat 3 dan 4 dalam seri best-of-one untuk menentukan siapa yang bertanding dengan pengisi peringkat 2, diselenggarakan pada 8 Oktober 2020.
Sementara di sisi lain, pengisi peringkat 1 akan langsung melaju ke babak Grand Final, melawan hasil dari pertandingan antara pengisi peringkat 2 dengan pemenang babak Playoff yang diadakan 8 Oktober 2020 sebelumnya. Babak Grand Final sendiri akan dilakukan pada 15 Oktober 2020 mendatang.
Terkait penyelenggaraan turnamen ini, Keisuke Shimizu, Esports Director dari Mildom memberikan komentarnya. Saya senang sekali dapat mengumumkan VALORANT Mildom Masters. Mildom merupakan platform streaming baru di Jepang. Kami ingin dapat berkontribusi dengan menciptakan basis pengguna lokal Jepang terhadap platform kami, agar mereka bisa mencapai kesuksesan di tingkat dunia. Ini baru merupakan awalan. Kami meminta dukungan dari berbagai macam pihak untuk membuat mimpi tersebut menjadi nyata."
Nantinya turnamen tersebut akan ditayangkan pada platform streaming lokal Jepang, Mildom. Tak hanya itu, pertandingan juga akan tayang pada kanal Twitch THESPIKE.GG, selaku partner resmi untuk turnamen tersebut.
Sejauh ini, Absolute JUPITER masih menjadi tim favorit. Pada RAGE Invitational yang diselenggarakan bulan Juni lalu, tim tersebut berhasil menjadi pemenang setelah Lag Gaming. Absolute JUPITER sendiri berisikan jajaran mantan pemain CS:GO, yang pada tahun 2018 lalu bertanding di dalam kompetisi CS:GO dengan nama Absolute.
Pada RAGE Invitational, Absolute JUPITER berhasil mengalahkan tim dengan nama-nama besar di skena Jepang, seperti AVALON GAMING, Nora-Renggo, juga termasuk SunSister Rapid.
Kira-kira, akankah JUPITER juga menjadi pemenang liga VALORANT lokal pertama di dunia?
From Our Network