Esports Ecosystem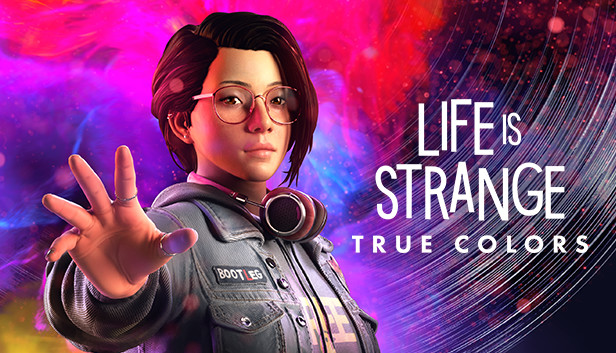 Trailernya dirilis untuk menyambut game-nya yang akan dirilis pada 10 September mendatang.
Lingkungan sekitar atau environment merupakan salah satu unsur penting dalam sebuah video game. Lingkungan dapat membantu pemain untuk lebih dalam merasakan cerita maupun karakter pada sebuah game.
Life is Strange telah merilis trailer terbaru mengenai Haven Springs, sebuah kota yang jadi lokasi seri terbaru dari Life is Strange, yaitu Life is Strange: True Colors. Di video tersebut, narasi dibawakan bagaikan sebuah siaran radio, yang dibawakan oleh Steph Gingrich.
Pemain akan diperlihatkan sebuah kota kecil di Colorado dengan suasana kota yang hangat dan ceria. Mulai dari pegunungan, hutan rindang, sungai sampai suasana kota yang penuh aktivitas warga. Ditampakkan juga beberapa fitur mini games berupa arcade games yang tidak ada di game Life is Strange sebelumnya.
Serial Life is Strange merupakan game petualangan interaktif dengan grafis yang khas. Setiap keputusan yang diambil pemain akan mempengaruhi alur cerita dan ending-nya. Game pertamanya, yakni Life is Strange, dirlis pada tahun 2015 lalu dan mendapatkan review yang sangat baik. Hal tersebut dapat dilhat dari penghargaan yang diraih game tersebut, seperti Golden Joystick Awards (2015) untuk Performance of the Year, The Game Award (2015) untuk Games For Change, Global Game Awards (2015) untuk Best Original Game dan Best Adventure, serta beberapa penghargaan lainnya.
Life is Strange: True Colors merupakan judul terbaru dari serial Life is Strange. Cerita yang diangkat pada game ini akan benar-benar baru dan fresh. Namun berbeda dari game pendahulunya yang dirilis per episode, Life is Strange True Colors kali ini akan dirilis secara utuh.
Pada Life is Strange: True Colors, pemain akan bermain sebagai Alex Chen, seorang gadis muda yang tumbuh di keluarga angkat dan memiliki masa kecil yang bermasalah. Ia bertemu kembali dengan kakak lelakinya yang bernama Gabe, setelah 8 tahun tidak berjumpa. Setelah Gabe terbunuh melalui kecelakaan misterius, Alex akhirnya menyelidiki kejadian tersebut. Sepanjang perjalanannya, ia bertemu dengan warga Spring Havens yang beragam.
Life is Strange: True Colors akan dirilis pada PlayStation 4, PlayStation 5, Xbox Series X|S, Xbox One, Nintendo Switch dan PC pada tanggal 10 Septembar 2021.
From Our Network