Esports Ecosystem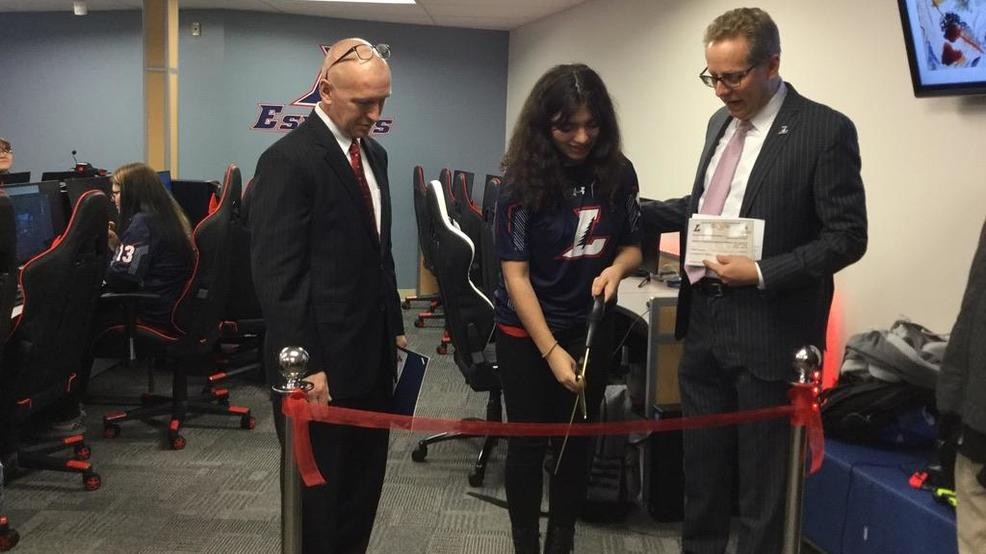 Upaya Lebanon High School guna membuat para muridnya tertarik untuk datang ke sekolah
Pada tanggal 4 Maret 2020, Lebanon High School meresmikan fasilitas esports mereka. Meroketnya popularitas esports, Lebanon High School tidak ragu untuk terjun jauh lebih dalam lagi ke industri ini. Berisikan 24 komputer dengan spesifikasi yang tinggi, biaya yang dikeluarkan untuk membangun fasilitas ini sebesar US$80 ribu.
1st official game in our new facility… A tough loss to a solid team… Congratulations to Cocalico on a game well played! Great to see teamwork and communication increasing every week! #esport@esports_emerald#NASEFedu#cedarpridepic.twitter.com/QIJQSllE3d

— LebCedars – Esports (@LebcedarsE) February 19, 2020
Lebanon High School telah ditunjuk oleh Departemen Pendidikan Pennsylvania untuk menjalankan program PASmart. Dengan demikian, pemerintah telah membantu pendanaan dalam pengadaan fasilitas esports tersebut.
Program PASmart tersebut adalah upaya dari pemerintah Pennsylvania untuk memberikan akses kepada insititusi pendidikan dalam penyediaan komputer. Guna menunjang pembelajaran mengenai ilmu komputer dan STEM (science, technology, engineering, and mathematics). Esports juga diharapkan memberikan kesempatan bagi para murid untuk mempelajari critical communication, kolaborasi, dan penyelesaian masalah yang bisa diterapkan pada pekerjaan dan di kehidupan sehari-hari.
Shawn Canady selaku Chief Information Officer di Lebanon High School District berkata, "dengan esports, mereka dipaksa untuk beradaptasi dengan cepat dan menyusun strategi. Kedua hal ini sangat penting di dunia kerja pada abad ke-21." Lebanon High School juga berharap dengan adanya fasilitas ini mereka bisa menghidupkan ranah kompetitif di Pennsylvania. "Kami adalah salah satunya yang memiliki fasilitas yang mampu untuk menyelenggarakan turnamen dan mempersilakan tim lain untuk bertanding di sini." Shawn Canady menambahkan.
The Command Center! Consists of RODEcaster Pro Podcast Production Studio, 2 Audio Technica AT2035PK Vocal Microphones, Crestron AV Controls, and OBS Audio Software. #esport@esports_emerald@NASEFedu#cedarpride#Pasmartgrant@rodemicspic.twitter.com/OIFJVtCtgX

— LebCedars – Esports (@LebcedarsE) February 18, 2020
Esports merupakan kegiatan ekstrakulikuler di Lebanon High School. Ke depannya, Shawn Canady untuk menggunakan fasilitas ini sebagai kelas web design, audio production dan video production. Tetapi untuk mengikuti kegiatan ini, para murid harus memenuhi standar PIAA eligibility. Yang berarti, hanya murid yang memiliki tingkat kehadiran kelas yang konsisten dan nilai akademik baik yang boleh mengikuti program ini.
Mungkin ada yang merasa aneh terhadap penyediaan fasilitas bermain game di sekolah. Tetapi Shawn Canady menekankan bahwa hal ini adalah salah satu upaya mereka untuk mempererat hubungan murid dengan sekolah. "Tujuannya adalah untuk menjaga para murid tetap aktif dan tertarik untuk datang ke sekolah."
Di Indonesia sendiri, setahu kami, baru ada SMA 1 PSKD; sekolah yang menawarkan fasilitas dan beasiswa esports. 
From Our Network