Esports Ecosystem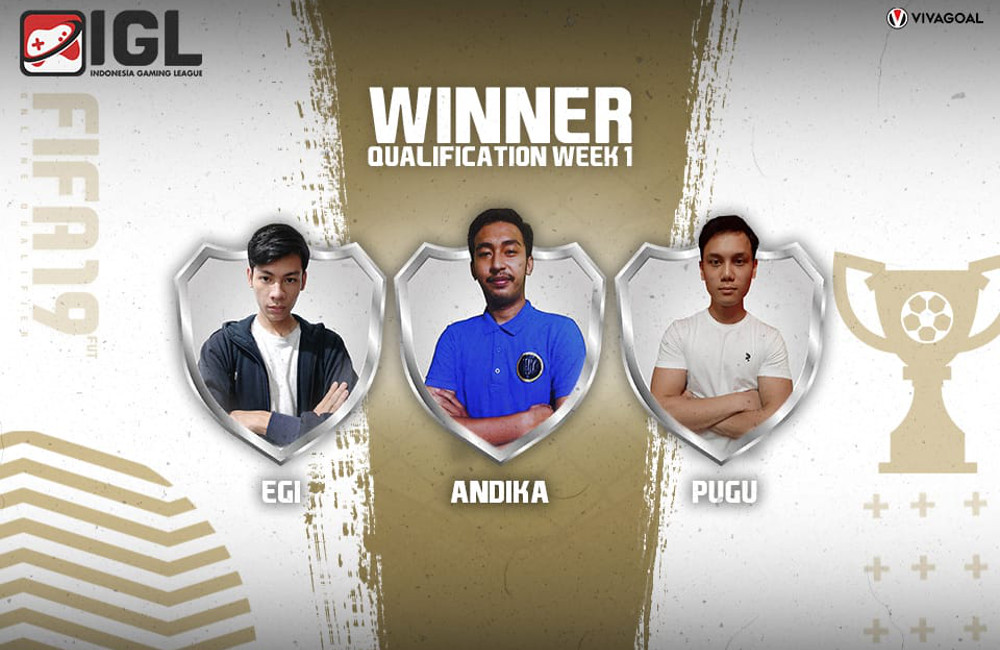 Salah satunya adalah kesebelasan "sultan" yang menggabungkan dua orang Ronaldo dalam satu tim.
Kompetisi Indonesia Gaming League (IGL) FIFA 19 FUT saat ini telah dimulai. Babak kualifikasi online yang berlangsung selama delapan pekan tengah berlangsung, dan kualifikasi minggu pertamanya baru saja dilaksanakan pada tanggal 9 – 10 Maret lalu. Setiap minggunya, IGL mempertandingkan para pecinta sepak bola dari level amatir hingga profesional, kemudian mengambil tiga pemain terbaik untuk maju ke babak liga.
Berdasarkan laporan dari Vivagoal.com, jumlah peserta di kualifikasi tahap pertama ini cukup banyak, mencapai 320 orang dari seluruh Indonesia. Ketua IGL, Frans Silalahi, mengaku cukup puas dengan suksesnya babak kualifikasi tahap pertama. "Kualifikasi minggu pertama berjalan dengan cukup lancar dan sesuai dengan ekspektasi kami," ujarnya dalam siaran pers.
Frans juga memandang seluruh peserta yang bermain di minggu pertama ini berkemampuan baik dan kompetitif, seakan-akan tak ada perbedaan antara pemain amatir dengan profesional. "Meski kualifikasi random, semua mendapatkan porsi bermain yang sama, waktu yang sama, hanya skill saja yang membedakan mereka," lanjutnya.
Meski semua peserta memiliki kemampuan setara, tentu pada akhirnya slot kualifikasi hanya tersedia untuk tiga orang terbaik. Menariknya, tiga pemain tersebut ternyata berasal dari tiga kota berbeda, bahkan tiga propinsi berbeda di berbagai penjuru Indonesia. Berikut inilah mereka yang lolos dari kualifikasi IGL FIFA 19 FUT pekan pertama.
Egi Ilyas Fauzi (Egi)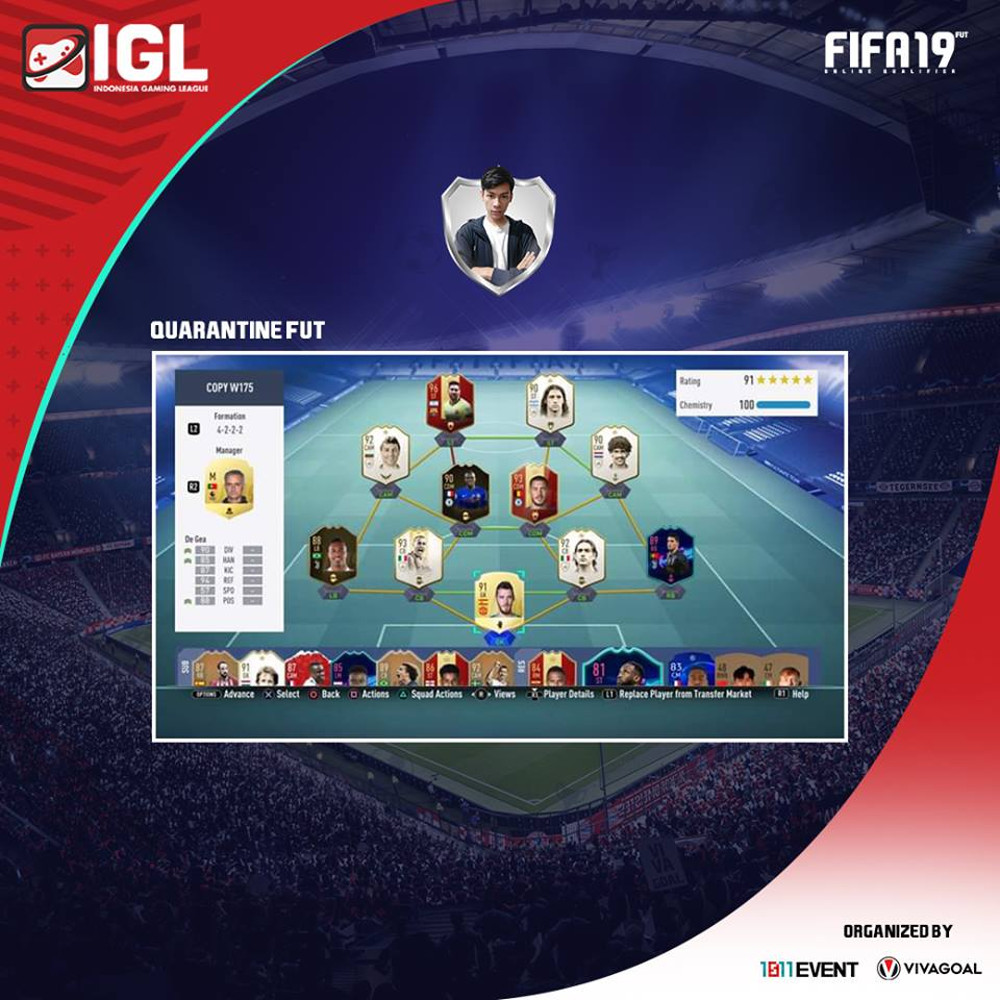 Asal: Sukabumi
PSN ID: QRT_DeadlyDuo
Tim: QUARANTINE FUT
Memanfaatkan formasi 4-2-2-2, QUARANTINE FUT bermain dengan komposisi yang cukup seimbang antara penyerangan dan pertahanan. Dengan Lionel Messi sebagai penyerang andalan, David de Gea di posisi kiper, tim ini memberikan mimpi buruk bagi lawan, baik ketika menyerang ataupun ketika diserang. Egi juga memasukkan beberapa pemain legenda dalam skuad, seperti Alessandro Nesta dan Fabio Cannavaro.
Andika Putra Sanjaya (Andika)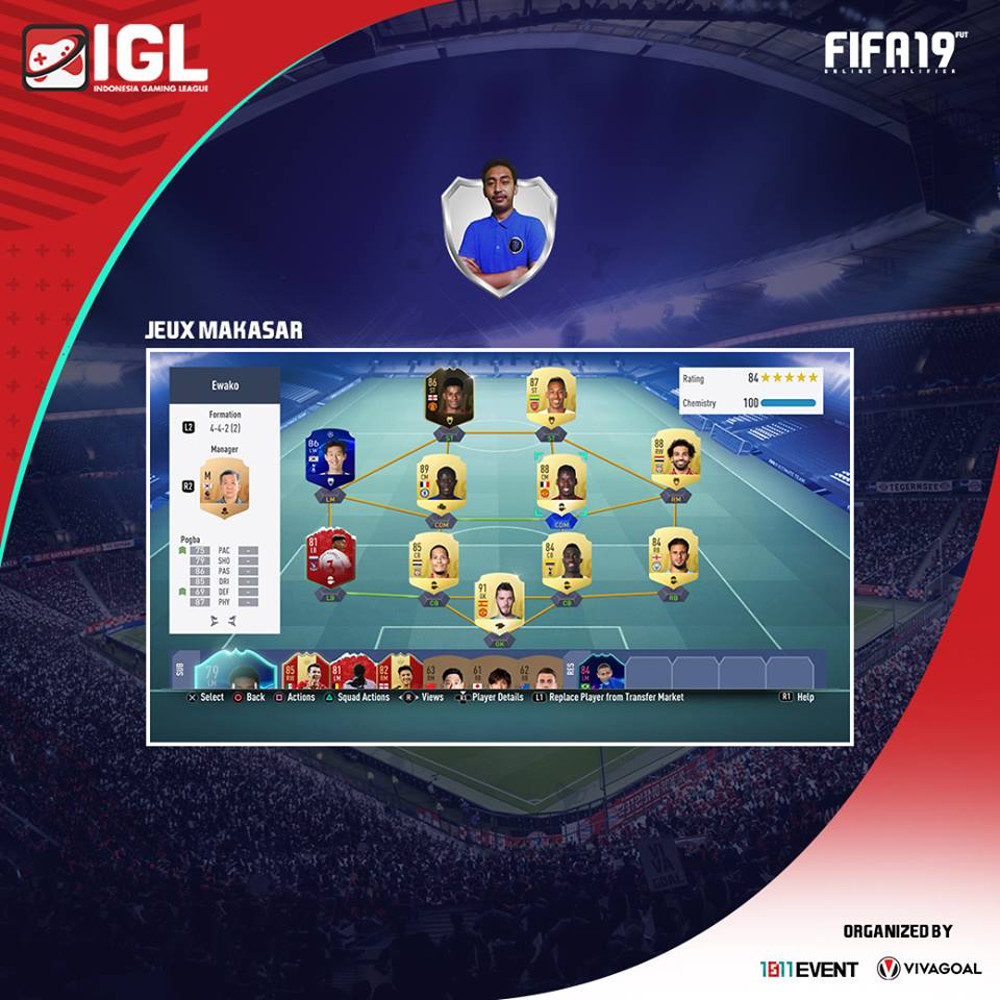 Asal: Makassar
PSN ID: Arighijeux
Tim: Jeux Makassar
Dari ketiga tim yang lolos, tim milik Andika mungkin bisa dibilang sebagai tim paling "murah". Pasalnya, nyaris tidak ada pemain dengan rating di atas 90 kecuali David de Gea. Namun itu tak menghalangi Andika untuk tetap menumbangkan lawan-lawannya. Beberapa pemain andalan Jeux Makassar antara lain Mohamed Salah, Marcus Rashford, serta N'Golo Kante.
Pugu Mujahid Mantang (Pugu)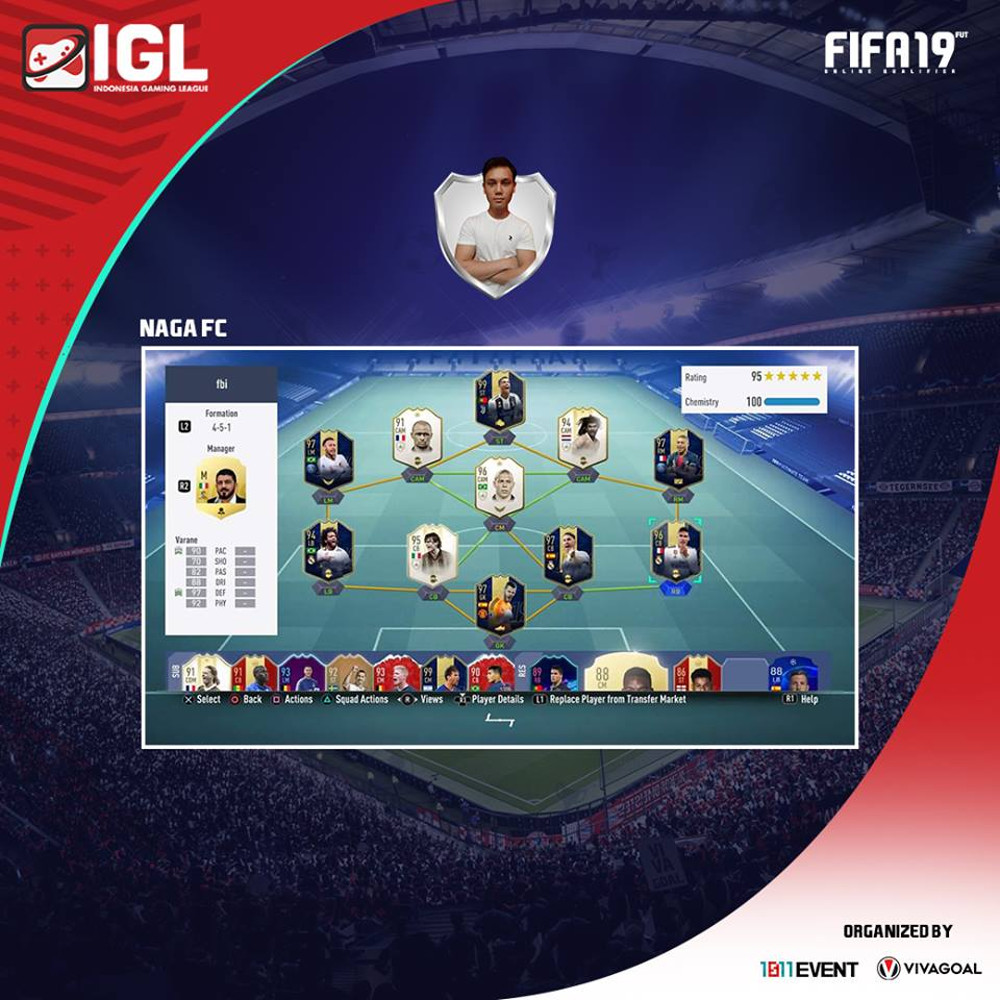 Asal: Jakarta
PSN ID: Codock83
Tim: Naga FC
Pugu datang dengan membawa kesebelasan "sultan" yang komposisinya begitu menyilaukan. Semua pemainnya memiliki rating di atas 90, dan empat di antaranya adalah pemain legenda. Termasuk dalam tim ini antara lain legenda Brasil yaitu Ronaldo Luis Nazario de Lima, David de Gea versi Team of the Year yang memiliki rating 97, serta cover boy FIFA 19 yaitu Cristiano Ronaldo versi Team of the Year yang memiliki rating 99! Dengan komposisi monster seperti ini, tim Naga FC jelas merupakan lawan yang berat.
–
Masih tersisa tujuh babak kualifikasi lagi sebelum nanti kita masuk ke babak liga. Artinya masih ada 21 slot untuk diperebutkan. Mereka yang belum lolos di babak kualifikasi pertama diperbolehkan untuk tampil kembali di kualifikasi berikutnya. Bila Anda berminat, saat ini pendaftaran untuk kualifikasi kedua sudah dibuka, dan Anda dapat melakukan registrasi melalui tautan berikut.
Setelah didapatkan 24 pemain yang lolos kualifikasi, mereka akan menjalani liga yang terbagi ke dalam dua grup, yaitu Big East dan Big West. Sementara babak final IGL FIFA 19 FUT akan digelar pada tanggal 24 – 25 Agustus 2019. Siapakah yang akan menjuarai kompetisi ini dan membawa pulang hadiah total sebesar Rp250.000.000 nantinya?
From Our Network