Esports Ecosystem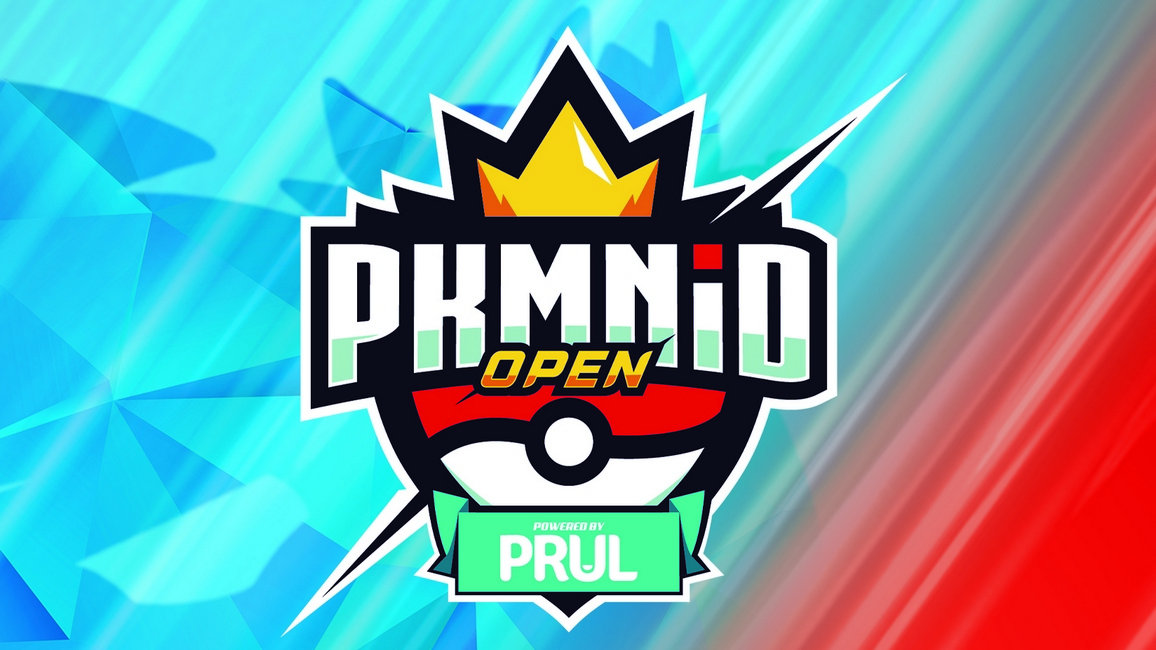 Menyambut antusiasme komunitas, PKMN-id gelar kompetisi Pokemon Sword and Shield tingkat nasional bertajuk PKMN-id Open 2020.
Mempertandingkan Pokemon secara kompetitif sebenarnya bukan sepenuhnya hal baru. Di luar negeri, sirkuit pertandingan game Pokemon (yang disebut sebagai Pokemon VGC), sudah berjalan secara rutin. Terakhir kali, pada 15 Desember 2019 lalu Korea Selatan jadi negara pertama yang menyelenggarakan turnamen Pokemon VGC resmi pertama.
Tak hanya di luar negeri, di Indonesia, komunitas Pokemon juga cukup aktif dengan berbagai kegiatan dengan kompetisi sebagai salah satu kegiatannya. Komunitas PKMN-id selama ini sudah secara rutin mengadakan turnamn secara rutin, walau masih bersifat grassroot, dan dengan tanpa lisensi resmi dari Pokemon Company. Tahun ini, PKMN-id datang dengan gebrakan, dan membuat sebuah gelaran turnamen berskala nasional dengan tajuk PKMN-id Open 2020.
Sejauh ini, penerimaan komunitas terhadap game Pokemon terbaru, yaitu Pokemon Sword and Shiled terbilang cukup baik. Ini terbukti lewat penjualan Pokemon Sword and Shield mencapai angka 6 juta kopi pada pekan pertama peluncurannya. Berkat itu juga, Business Insider bahkan menyebutnya sebagai game Pokemon dengan peluncuran paling sukses sampai saat ini. Dalam hal Indonesia, antusiasime trainer lokal juga cukup memuaskan. PKMN-id sebelumnya juga sempat mengadakan kompetisi bertajuk Battle Stadium Victory Station, yang disambut dengan baik oleh komunitas.
Untuk peraturan PKMN-id Open 2020, Pokemon Sword and Shield menjadi game yang dipertandingkan. Peserta bisa bertanding dengan menggunakan game tersebut, baik dalam bentuk pembelian fisik ataupun digital di Nintendo Store. Memperebutkan total hadiah sebesar Rp5.000.000,- pertandingan dilakukan dengan menggunakan format Swiss Round (dengan maksimum 7 ronde) dalam seri best-of-1. Lalu untuk peserta yang masuk dalam Top Cut (dengan maksimum top 16), pertandingan akan dijalankan dalam seri best-of-3.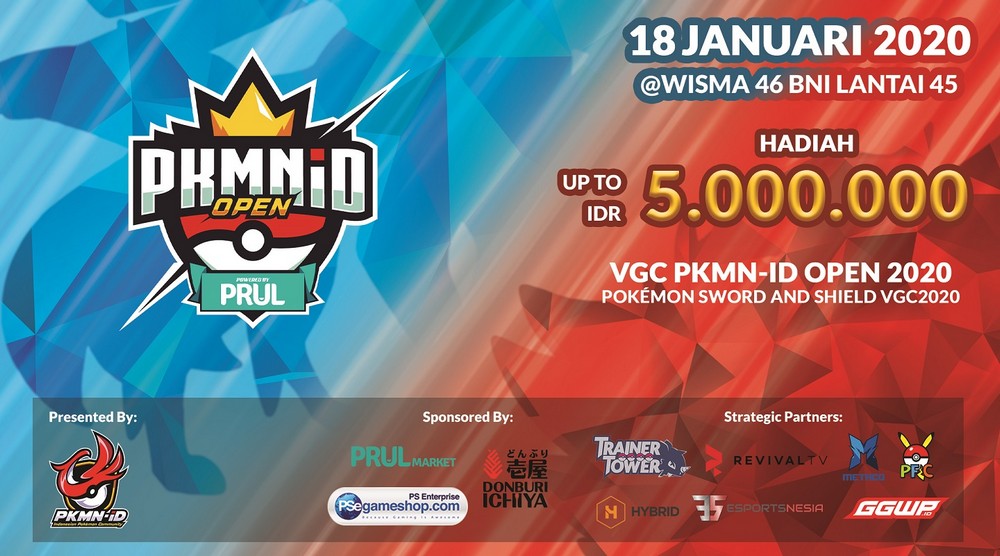 Nantinya, gelaran PKMN-id Open 2020 juga tidak hanya menyajikan pertandingan Pokemon VGC. Akan hadir juga kompetisi dan berbagai aktivitas menarik seperti ajang uji coba Pokken, game berisi unsur gabungan Pokemon dengan Tekken, lelang untuk barang-barang kolektor, Curry Cooking Competition di dalam Pokemon Sword and Shield, dan berbagai kegiatan lainnya.
PKMN-id akan digelar pada hari Sabtu, 18 Januari 2020 di Wisma 46 BNI, Jakarta Pusat. Registrasi akan dilakukan secara on the spot yang dimulai pukul 8 pagi WIB dengan pertandingan ronde pertama dimulai pada pukul 10 pagi. Untuk pendaftaran secara online, Anda dapat mengunjungi tautan ini. Pertandingan nantinya akan ditayangkan secara langsung dengan bahasa inggris pada beberapa kanal seperti: PKMN-id Facebook Fanpage, PKMN-id Youtube Channel, dan PRUL Market AMTV Channel. Anda juga dapat mengunjungi PKMN-id official website untuk informasi lebih lengkap seputar PKMN-id Open 2020.
Disclosure: Hybrid adalah media partner dari komunitas Pokemon Indonesia (PKMN-id)
From Our Network