Esports Ecosystem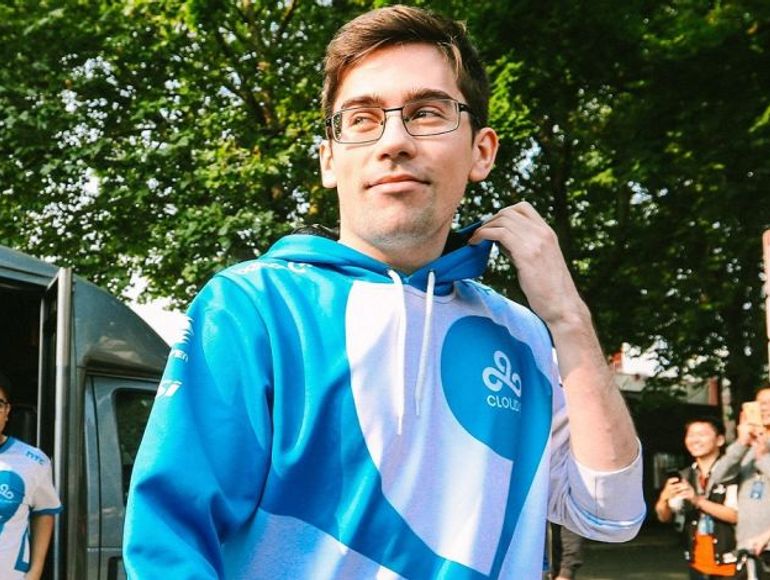 Masih ada waktu untuk mengumpulkan poin Dota Pro Circuit bagi tim yang ingin mengikuti The International 2020.
Cloud9 dan LGD.International mengumumkan pembentukan roster Dota 2 mereka. Walaupun terbilang agak terlambat memulai musim, mereka masih memiliki banyak turnamen Major dan Minor yang bisa diikuti. Dua organisasi ini memiliki pengalaman sebelumnya dalam menjalankan tim Dota 2. Pada tahun 2017, Cloud9 memutuskan untuk membubarkan roster Dota 2 mereka. Sedangkan terakhir kali LGD.International memiliki roster Dota 2 adalah pada tahun 2013. Karena ekspansi LGD ke Asia Tenggara, mereka akhirnya membentuk tim Dota 2 kembali dengan pemain yang berasal dari negara-negara di Asia Tenggara.
Dua veteran bersama tiga pemain bintang Asia Tenggara
Roster Dota 2 Cloud9 sangatlah menjanjikan untuk lolos ke turnamen Major. Rasmus "MISERY" Filipsen dan Johan "pieliedie" Åström merupakan mantan pemain Cloud9 beberapa tahun lalu. MISERY sempat memperkuat Cloud9 pada tahun 2015. Pieliedie sendiri mewakili Cloud9 di The International 2014 dan berhasil meraih peringkat 5. Kedua orang ini tidak perlu diragukan lagi kemampuan dan pengalamannya di ranah kompetitif Dota 2.
Tetapi pertanyaannya, bagaimana sisa tiga pemain lain yang ada di roster Dota 2 Cloud9? Rolen Andrei Gabriel "Skemberlu" Ong bisa dibilang sebagai salah satu pemain bintang di Asia Tenggara. Ia sudah menjadi langganan juara 1 di turnamen-turnamen tier 2 di Asia Tenggara. Skemberlu juga sempat memperkuat CompLexity Gaming di DreamLeague Season 10 dan meraih peringkat di turnamen tersebut.
Masing-masing pemain Dota 2 Cloud9 kali ini memang memiliki pengalaman dalam bermain di turnamen Major. Tidak terkecuali, Cheng "vtFaded" Jia Hao dan Francis "FrancisLee" Lee juga pernah berpartisipasi di turnamen Major. Di tahun 2019, vtFaded meraih peringkat 9 di MDL Chengdu Major saat bermain di EHOME. FrancisLee mungkin yang paling minim pengalaman dari semuanya. Sebelumnya ia bermain di region Amerika Utara dan bermain di babak playoff di Kuala Lumpur Major ketika memperkuat tim paiN X. Pada tahun 2019 kemarin, ia juga berhasil keluar sebagai runner-up di DreamLeague Season 12 saat bermain di Demon Slayer.
LGD.International di Asia Tenggara, minim pengalaman?
Alright DEAR PHILIPPINES 🇵🇵 . This is your time!
Do you wanna know the big announcement of LGD Dota and meet our SECRET GUEST?

Come and join us at https://t.co/0gIvxJoKG2 Esports Conference, limited only for 50 person!
Register yourself here! 👉👉https://t.co/Q2h55MBAvD#LGDpic.twitter.com/jHsgsd7apt

— LGD Gaming (@LGDgaming) November 15, 2019
Valve memiliki peraturan untuk tidak memperbolehkan suatu organisasi esports memiliki dua wakil di The International. Tetapi sepertinya LGD tetap memperbanyak jumlah tim Dota 2 yang mereka miliki. Mungkin hal tersebut bertujuan untuk meningkatkan kemungkinan adanya perwakilan LGD di The International.
Apabila dibandingkan dengan Cloud9, pemain yang ada di LGD.International seperti tidak begitu bersinar. Christian 'Skadi' John Abasolo dan Yuri 'Yowe' Dave Pacaña berasal dari tim asal Filipina yaitu Lowkey Esports. Lalu Wang 'Gy' Kok Guan dan Pang 'BrayaNt`' Jian Zhe merupakan pemain pindahan dari CDEC Avenger yang juga dimiliki oleh organisasi LGD. Yang terakhir adalah Rick Lee 'darly' Ryc Kee asal Malaysia yang bisa dibilang memiliki minim pengalaman bertanding di turnamen besar.
Roster Dota 2 Cloud9 dan LGD.International yang baru dibentuk ini, menurut saya, akan menambah api persaingan di ranah kompetitif Dota 2 Asia Tenggara. Setidaknya, di kualifikasi Asia Tenggara untuk ESL One Los Angeles nanti, Anda bisa mendapatkan tontonan yang lebih seru dari sebelumnya.
From Our Network