Esports Ecosystem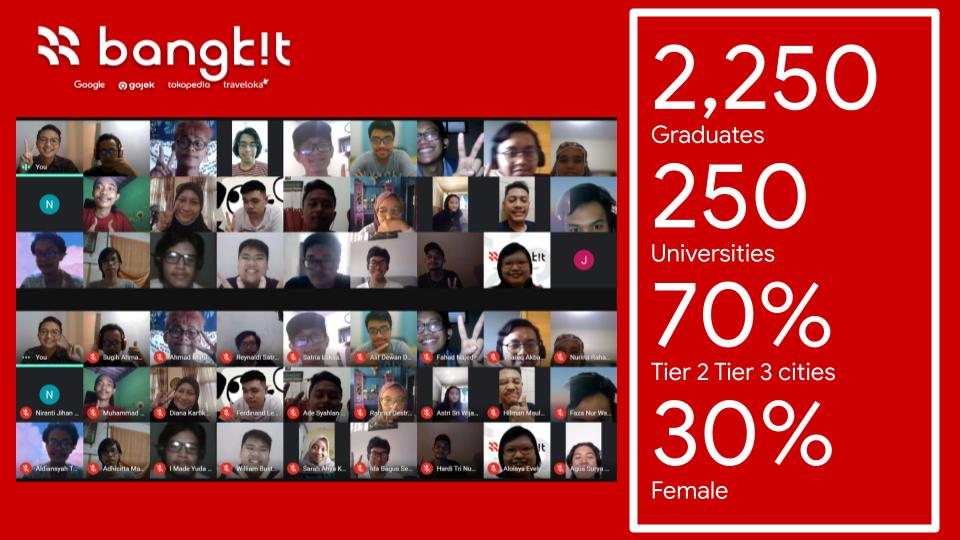 After receiving funding from Google, the 14 teams received additional funding from Kedaireka
The Bangkit 2021 career development program officially announced 15 selected teams offering the best ideas. The 15 teams will receive $5,000 funding from Google or Rp71 million each to support product development to market in the fields of health to the environment.
Bangkit is a career development program initiated by Google with the Ministry of Education and Culture, Gojek, Tokopedia, and Traveloka. In the first batch of the Kampus Merdeka, the Bangkit 2021 program has graduated 2,250 participants.
Google Indonesia's Product Marketing Manager, Dora Songco said to DailySocial that all participants were required to work on a group final project with one of the strategic topics from the National Medium-Term Development Plan (RPJMN) and the National Strategy for Artificial Intelligence.
This is a premium article, get unlimited premium article with Hybrid Subscription.
Join Hybrid.co.id subscription and get analysis, interview, and data about the esports ecosystem and gaming in Indonesia. Subscribe to enjoy all premium content. Click button subcribe to know more. Learn more
Pay per Article

Rp5.000/article

Anytime Access, only this article

powered by

Unlimited Article Monthly

Rp25.000/Month

Premium Article
Hybrid Talk Early Access
Deals Promo and Exclusive Access
Weekly Newsletter
Ads Free

Unlimited Article 6 Month

Rp100.000/6 Mon

Premium Article
Hybrid Talk Early Access
Deals Promo and Exclusive Access
Weekly Newsletter
Ads Free
Please, Sign In to Access
Premium Article
Sign In