Mobile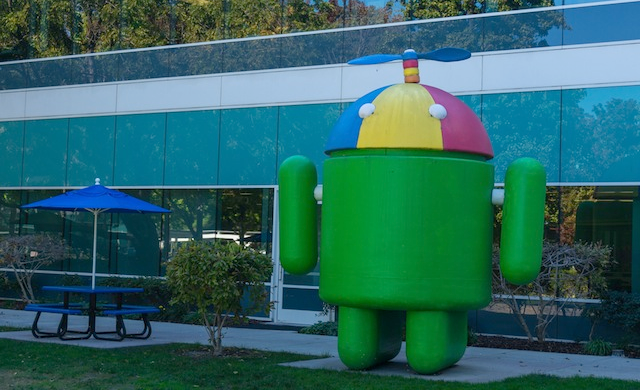 Google dikabarkan menghentikan pembaruan dukungan keamanan untuk peramban internet bawaan yang ada di sistem operasi Android versi terdahulu. Nantinya pengguna Android versi 4.3 Jelly Bean diharuskan melakukan update sistem operasi mereka ke versi yang lebih terkini.
Menurut kabar yang diberitakan oleh Wall Street Journal (12/1), seorang pengamat keamanan mobile asal Pakistan, Rafay Baloch, menemukan beberapa celah dan bugs dari browser Android beberapa bulan yang lalu.
Sejatinya, pihak seperti Rafay Baloch tersebut kerap kali dibayar oleh perusahaan besar seperti Facebook dan Google untuk mengetes keamanan mereka sendiri melalui proses penyisiran dengan piranti pencarian yang bisa dimanfaatkan oleh peretas.
Pada September tahun 2014 silam, Google telah memperbaiki dan merilis patch berdasarkan celah yang diklaim oleh Baloch. Namun setelah beberapa waktu kemudian Barloch melakukan testing ulang, pihak Google justru memaparkan telah mengalihtugaskan perihal keamanan browser bawaan Android 4.3 Jelly Bean atau yang lebih awal kepada para partner mereka.
Kebijaksanaan untuk penghentian dukungan atas peramban internet bawaan di sistem operasi Android 4.3 ini tidak berlaku pada Android 4.4 KitKat dan Android 5.0 Lollipop, di mana pada versi lebih baru ini, ada perubahan bagaimana situs ditampilkan pada perangkat Android. Hal ini mengindikaskan bahwa kepemilikan miliaran perangkat Android yang telah ada menjadi terancam bahaya malware.
Skema seperti itu tentunya memaksa pengguna untuk memiliki perangkat dan sistem operasi terkini agar bisa terus mendapatkan asupan pembaruan dari Google guna menghindari hal-hal yang tidak diinginkan.
Skema serupa yang juga dijalankan oleh Microsoft ketika akhirnya memutuskan untuk tidak lagi memberikan dukungan keamanan pada sistem operasi andalan mereka Windows XP pada tahun lalu. Apakah dengan berakhirnya dukungan Google di browser Android lawas mengawali berakhirnya dukungan mereka pada sistem sepenuhnya nanti? Yang jelas langkah tersebut dianggap kurang efisien.
Mengomentari langkah Google tersebut, tim senior dari Rapid 7, Tod Beardsley, yang juga bekerja untuk Rafay Baloch dan Google melayangkan pendapat yang cenderung bernada kecewa. Menurutnya, masih banyak pengguna smartphone Android dengan versi terdahulu demi menghemat budget. Tanpa melupakan fakta bahwa tidak semua carrier terdorong untuk melakukan update software dengan segera.
"Apa yang Google rencanakan nampaknya belum sepenuhnya digarap dengan sempurna, mereka luput dalam memperkirakan biaya yang mungkin ditimbulkan dari langkah tersebut," ucap Tod, melansir pemberitaan dari Wall Street Journal.
Cukup menarik mengetahui bagaimana Google tersudut dalam perihal keamanan. Pasalnya, Google telah fokus dalam beberapa tahun belakangan menjuarai keamanan internet.
[Ilustrasi foto: Shutterstock]
–
This Android Channel is sponsored by Baidu. Baidu Browser provides a new mobile browsing experience! Quick, convenient and with more content and resources, Baidu Browser satisfies all your browsing needs. Fast: Exclusive kernel increases browsing speed by 30%; Compact: Lightweight, uses little memory, runs smoothly; Huge resources: Quickly access the content, news and images you're interested in; Free: 100% free to download and use. Download Baidu Browser: link.