Gaming News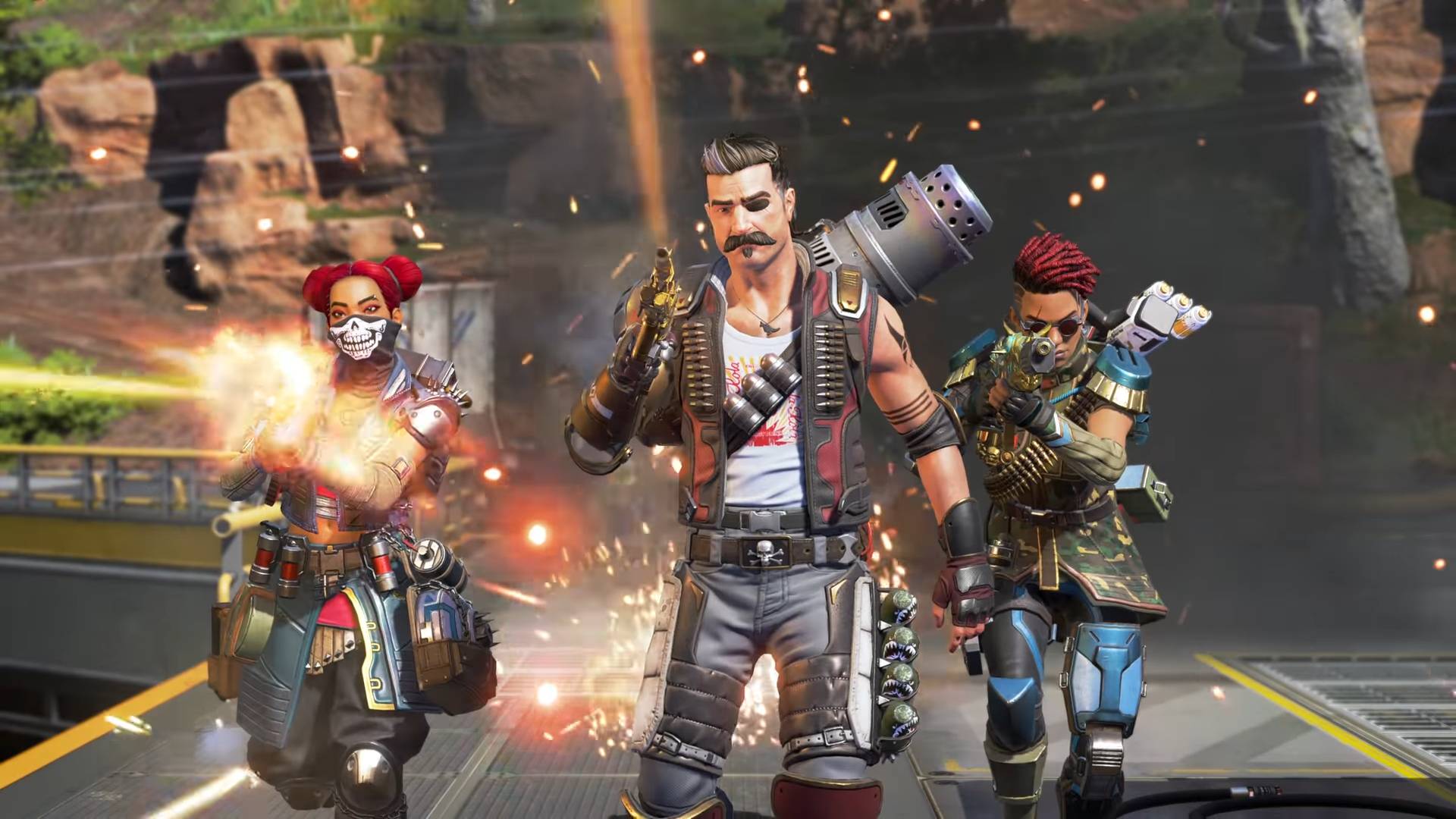 Game ini juga baru saja merayakan ulang tahunnya yang kedua.
Game Battle-Royale Apex Legends sekarang sudah memiliki lebih dari 100 juta orang (unique player) di seluruh dunia, menurut pengumuman langsung dari EA dan Respawn. Game gratis ini berhasil mencapai angka tersebut setelah dua tahun setelah dirilis di bulan Februari 2019.
100 million strong, and we're just getting started. Thank you, Legends! ❤️ pic.twitter.com/FlINru0lx5

— Apex Legends (@PlayApex) April 14, 2021
Meski demikian, progres ke 100 juta pemain ini mungkin lebih lambat dibanding 3 milestones sebelumnya. Apex Legends berhasil menembus 25 juta dan 50 juta pemain hanya dalam waktu 1 bulan setelah dirilis. Namun di atas itu, pertumbuhannya sedikit tersendat.
Sebelum pengumuman 100 juta pemain kali ini, sebelumnya EA mengumumkan bahwa Apex Legends telah menembus 70 juta pemain pada akhir October 2019. Meski demikian, jumlah pemain tadi menunjukkan jika game battle royale memang masih digemari banyak orang. Call of Duty: Warzone menembus 75 juta pemain pada bulan Agustus tahun lalu. Sedangkan Fornite mencatat bahwa mereka sudah memiliki 350 akun yang terdaftar (registered account) bulan Mei tahun lalu. Apex Legends memang rajin mendapatkan update konten.
Respawn nampaknya sedang mempersiapkan untuk mengubah Lifeline, salah karakter di sana — menurut jawaban dari John Larson, salah satu game designernya, lewat salah satu thread AMA di Reddit. Sebelumnya, Lifeline bisa me-revive kawannya menggunakan drone-nya, sehingga ia bisa terus bertarung sembari memberikan shield pada rekan yang tergeletak. Shield tersebut bisa saja dihapuskan, menurut developer tadi, namun menambahkan kecepatan healing Lifeline sampai dengan 60%.
Selain itu, muncul juga bocoran abilities dari hero baru Apex Legends yang akan datang, Pariah.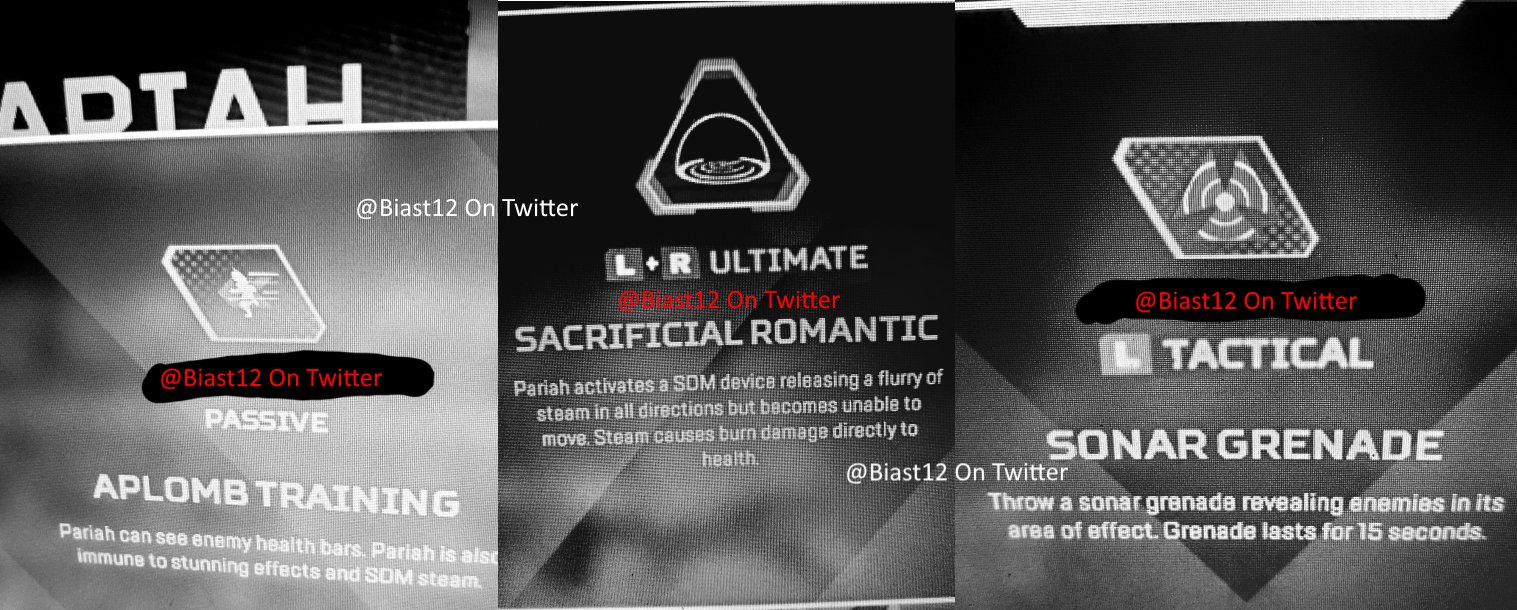 Inilah keterangan dari leak gambar di atas.
Passive: Aplomb Training: Pariah can see enemy health bars. Pariah is also immune to stunning effects and SDM steam.
Tactical: Sonar Grenade: Throw a sonar grenade revealing enemies in its area of effect. Grenade lasts for 15 seconds.
Ultimate: Sacrificial Romantic: Pariah activates a SDM device releasing a flurry of steam in all directions but becomes unable to move. Steam causes burn damage directly to health.