Esports Ecosystem
Tim asal Thailand ini berhasil mengalahkan tim-tim besar Asia Tenggara lainnya
Gelaran grand final turnamen PUBG Mobile Pro League (PMPL) SEA Season 3 Final akhirnya selesai juga dengan tim asal Thailand, The Infinity, berhasil dinobatkan menjadi juaranya. Mereka berhasil mengalahkan 15 tim terbaik lainnya dan berhak membawa hadiah sebesar $32.000 atau sekitar Rp460 juta.
4 tim asal Indonesia yang berhasil lolos, termasuk juara bertahan Bigetron RA, sayangnya tidak berhasil membawa pulang piala. Hanya Evos Reborn yang berhasil pulang sebagai juara runner-up dan berhak membawa pulang hadiah sebesar $21.000 atau sekitar Rp 300 juta.
Posisi ketiga ditempati oleh Infinity IQ yang berasal dari Vietnam, yang membawa pulang hadiah $16.500 atau sekitar Rp236 juta.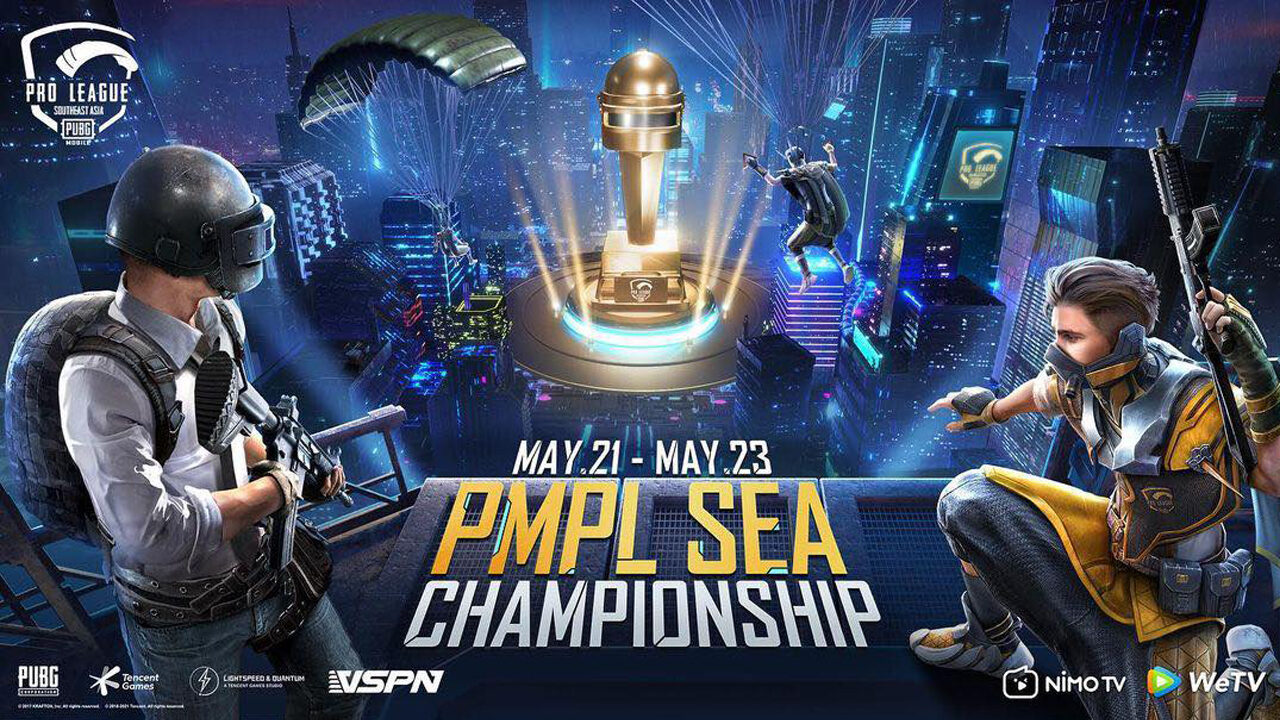 Turnamen PMPL SEA Season 3 ini menghadirkan pertarungan penuh aksi selama 3 hari yang sulit untuk diprediksi. Seperti pada hari pertama yang didominasi oleh tim-tim Indonesia seperti Aura, Evos Reborn, dan juga sang juara Bigetron yang berhasil menempati posisi 3 besar.
Namun di hari kedua, hal tersebut mulai berbalik karena Bigetron dan Aura menderita kekalahan yang membuat mereka harus tersingkir dari posisi 3 besar yang kemudian mulai didominasi oleh tim seperti Orange, The Infinity, dan juga Infinity IQ.
Di final hari ketiga banyak fans yang mengharapkan perlawanan balik dari tim-tim besar terutama dari Bigetron, sebagai juara bertahan yang banyak difavoritkan. Namun sayangnya performa mereka di hari terakhir juga tidak maksimal yang menyebabkan mereka harus tersingkir ke posisi ke-8.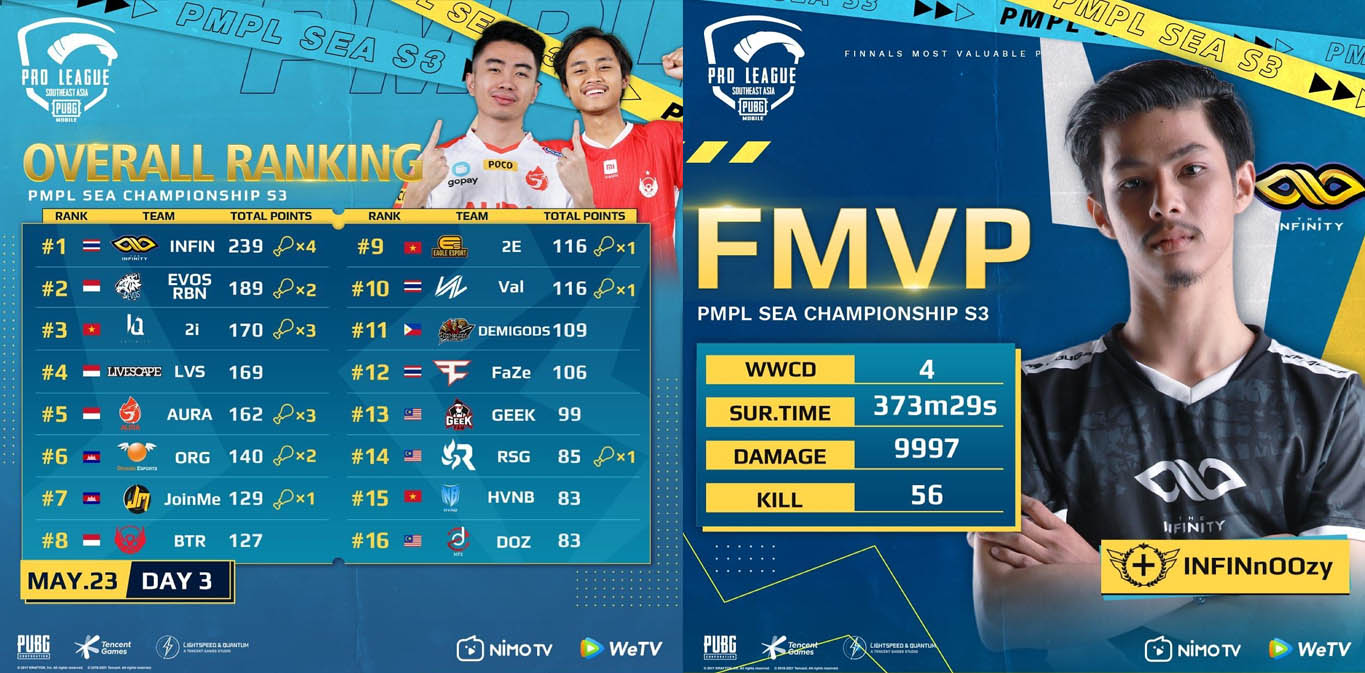 Sedangkan The Infinity masuk ke mode non-stop winning yang membuat mereka memperkuat posisinya sebagai pemimpin klasemen. Tidak hanya menang sebagai tim juara, nOOzy dari tim Infinity juga dianugerahi sebagai MVP (Most Valuable Player) lewat performanya yang krusial untuk membawa timnya menjadi juara.
nOOzy sendiri berhasil mendapatkan total 56 kills dengan total damage hampir 10k atau lebih tepatnya 9997. Dengan total kill tersebut, nOOzy juga keluar sebagai Top Fragger dan berhak menerima hadiah sebagai MVP sebesar $6.000 atau Rp86 juta.
Ke depannya, The Infinity dan Evos Reborn memastikan posisinya untuk langsung masuk ke kualifikasi PMPL Season 4 tahun depan. Sedangkan Bigetron yang gagal masuk ke 5 besar serta tim-tim Indonesia lain seperti Aura dan juga Geekfam ID harus berjuang keras untuk bisa mengejar kemenangan tahun depan. Terlebih Geekfam ID sendiri tahun ini harus merelakan slotnya dikarenakan adanya 2 tim yang sama dalam turnamen tersebut.