Esports Ecosystem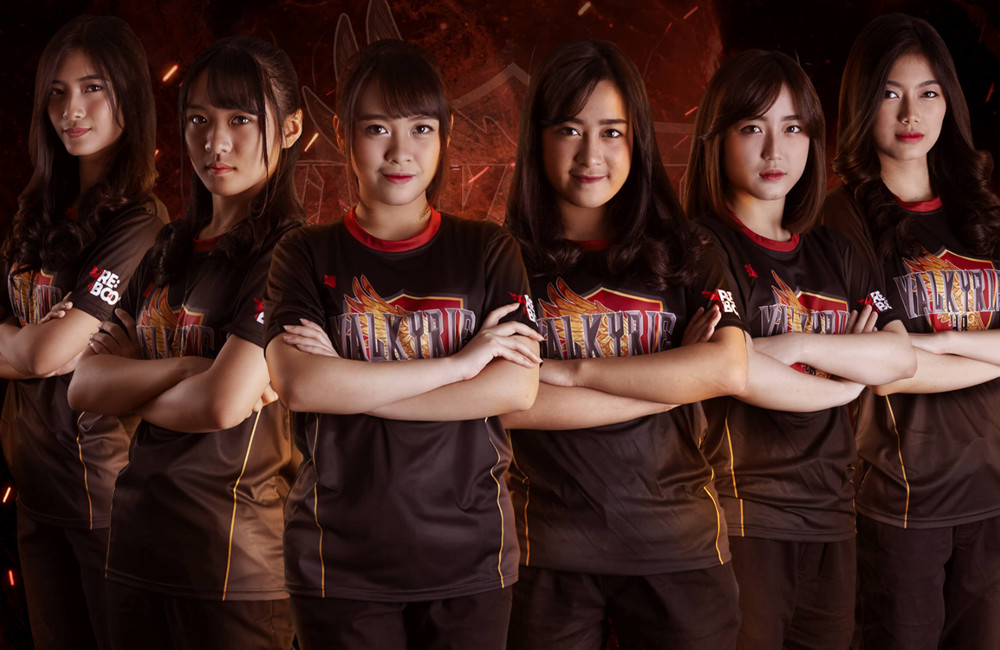 Dari 80 anggota JKT48 saat ini, dipilih enam orang dengan pengetahuan dan keahlian esports terbaik
"Semua akan esports pada waktunya." Demikian anekdot yang sering beredar di kalangan tim editorial Hybrid. Setengah berupa guyonan, ungkapan tersebut mengandung kebenaran juga. Pertumbuhan esports yang begitu pesat (dan diperkirakan masih terus meningkat) membuat banyak brand terjun ke dunia kompetisi ini. Bahkan grup idol JKT48 pun tak luput darinya.
Baru saja diumumkan akhir pekan kemarin dalam acara Lenovo Legion of Champion III Indonesian Final, JKT48 kini meluncurkan tim esports dengan nama Valkyrie48. Tim ini beranggotakan enam orang, yang tentu saja, semuanya perempuan. Dari 80 total anggota JKT48 saat ini, mereka memilih anggota-anggota yang paling memiliki keahlian serta pengetahuan esports untuk bergabung dengan tim tersebut. Mereka terdiri dari:
Jinan (Jinan Safa Safira), spesialisasi Arena of Valor
Celine (Tan Zhi Hui Celine), spesialisasi Arena of Valor
Desy (M.G.N. Desy P.G.), spesialisasi Arena of Valor
Anin (Aninditha Rahma Cahyadi), spesialisasi PUBG sekaligus kapten tim
Angel (Syahfira Angela Nurhaliza), spesialisasi PUBG
Sinka (Sinka Juliani), spesialisasi PUBG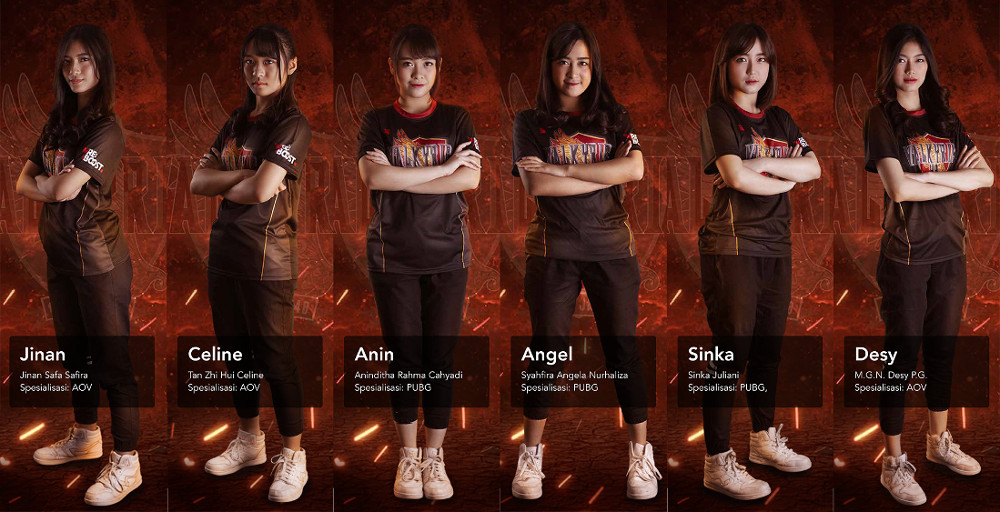 Menurut keterangan di situs resminya, Valkyrie48 menggabungkan kemampuan bermain game dengan entertainment, dan ingin menjadi simbol esports baik di Indonesia maupun di seluruh Asia. Artinya kemungkinan mereka tidak sekedar bermain dan bertanding, tapi juga akan memasukkan unsur-unsur hiburan sesuai identitas asli JKT48 sebagai grup idol yang banyak digandrungi masyarakat.
Ancang-ancang peluncuran Valkyrie48 sendiri sudah dimulai sejak bulan September lalu, dalam acara "Everyday, Kachuusha/UZA" Handshake Festival. Saat itu, Melody Nurramdhani Laksani yang bertindak sebagai General Manager JKT48 menyampaikan bahwa grup ini akan mendirikan tim esports, namun nama anggota serta game apa yang dipilih masih belum pasti. Sebagai salah satu bagian proyek JKT48 RE:BOOST, pendirian tim esports ini diharapkan dapat kembali melesatkan nama JKT48 di belantika entertainment Indonesia.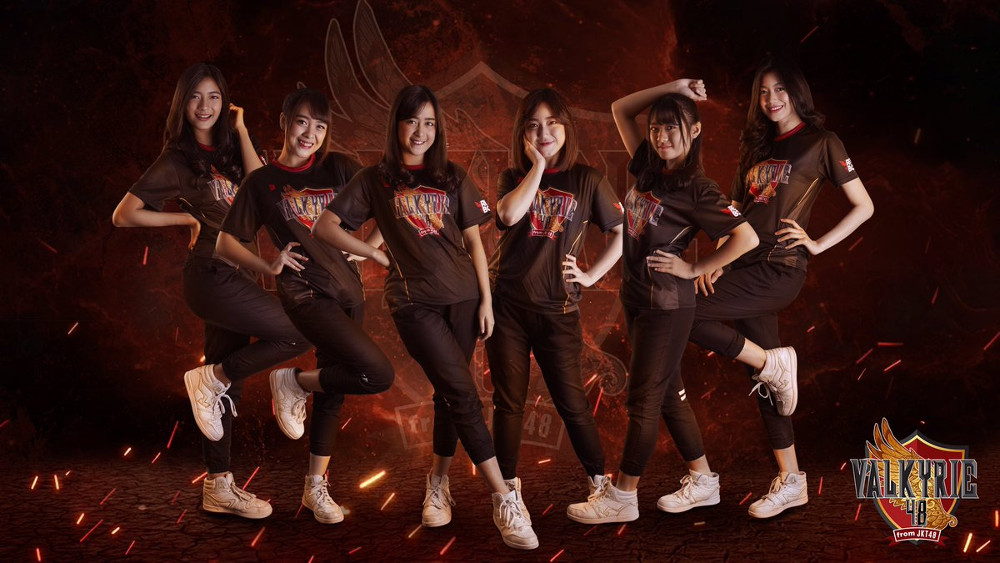 Esports dan dunia selebritas sendiri memang sudah cukup lama punya kaitan erat. Di Korea Selatan misalnya, terdapat kompetisi esports antar grup idol yang disebut Game Dolympics. Epic Games juga pernah mengadakan kompetisi Fortnite serupa dengan nama Fortnite Pro-Am, yang menawarkan hadiah sebesar US$3.000.000. Dewasa ini, seorang atlet esports bisa sama atau lebih populer dibanding selebritas yang bergerak di bidang musik atau perfilman.
Di Indonesia sejauh ini belum ada acara serupa, tapi mungkin saja dengan diluncurkannya Valkyrie48 akan muncul turnamen khusus selebritas nantinya. Tentunya hal tersebut akan menjadi hiburan baru yang unik. Penggemar grup idol bisa jadi lebih mengenal esports, sementara penggemar esports bisa saja tertarik menjadi penggemar grup idol yang tampil. Kita tunggu saja perkembangannya di masa depan.
Sumber: JKT48
From Our Network