One-Tap Potential: Jason "f0rsakeN" Susanto's Youthful Esports Pursuit
Insights to Jason Susanto's esports career: a responsible, inspiring, and audacious youngblood striving to become a world-renown VALORANT player of his youth.
When we think of esports athletes, we tend to think of relatively older players who either have dropped out of school to chase their dreams or be semi-responsible for their academic lives. More often than not, it's tempting to play games over doing homework, since most of us probably dislike the idea of not having fun.
Well, one might wish that we had been taught how to balance games and academics since we were young -- perhaps most of us would be Ph.D. gamers by now. Jokes aside, a delicate balance between games and life, in general, is as necessary as ever, especially during a time like today where the pandemic made every other thing, aside from work and studies, a little more tempting than usual.
To have the innate ability to balance those two extremes is a talent of its own, one that needs to be nurtured since young. But since most of us are casual gamers, we might not have much of a problem. But what about the professional players? They certainly have a life outside of games, don't they?
Most adult gamers literally have a job of playing games professionally, so they might not have too much of a difficulty in that aspect. Younger professional players, however, mostly have to keep up with their academic or work life. Without a good balance on both ends, things might get cluttered; either you give up gaming or studies altogether.
The ideal is to not completely abandon either one of them, as both possess their own sets of benefits and struggles. It's safe to say that a responsible gamer is the best kind of gamer; one that understands the importance of both and upholds the responsibilities entrusted to them.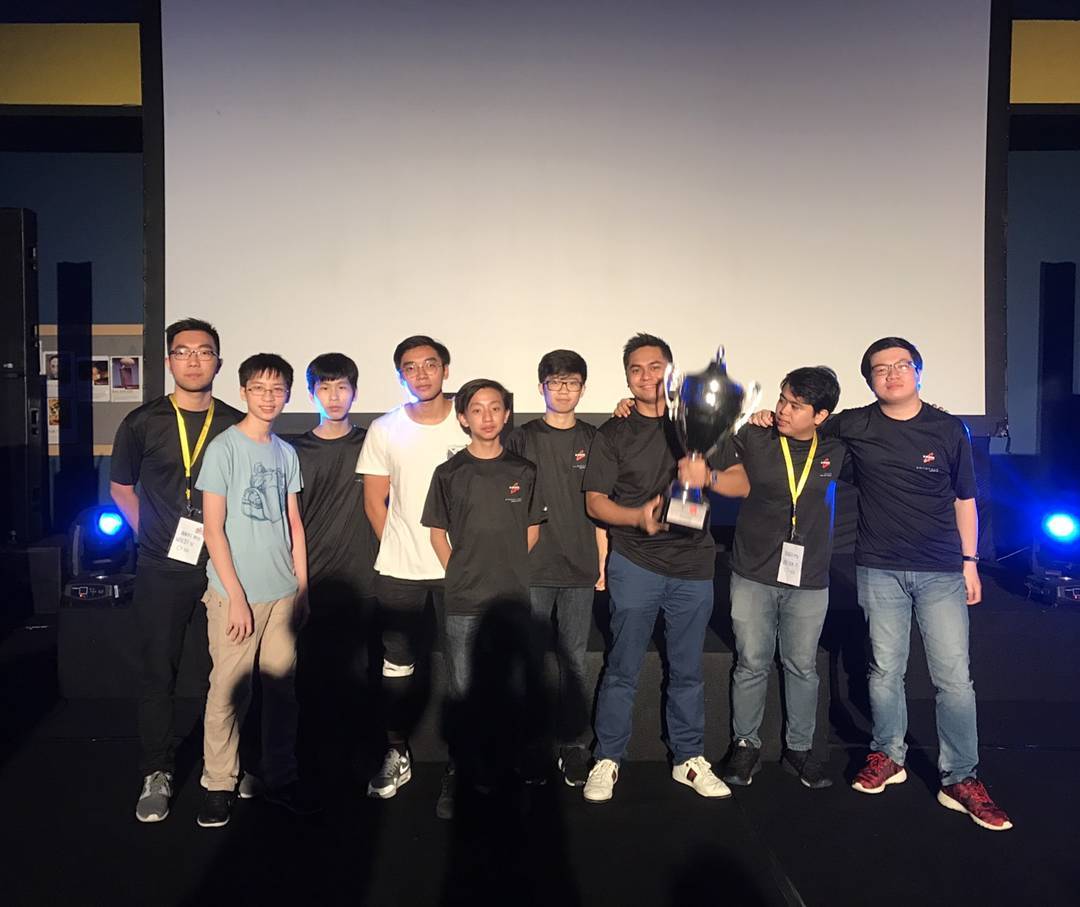 Such a character does exist in real life, a person whose age might shock older readers. His name is Jason "f0rsakeN" Susanto, a 17-year-old VALORANT player from Indonesia. Some of you might have heard of his name in the professional Counter-Strike: Global Offensive (CS:GO) scene, but he has since made the switch to Riot Game's hottest esports title of today.
There's a lot to be told about Jason. His earliest days of playing professionally, his transition to professional VALORANT, and his recent successes with the Singapore-based team called Paper Rex. Let's break his journey down part by part.
Dawn of the Aerowolves
Jason started his first professional stint with the subsidiary roster of a prominent Indonesian CS:GO team of its time, Recca Academy. Back in the day, Recca Esports was amongst Indonesia's strongest teams, especially when its roster was filled with the likes of BnTeT, FrostMisty, roseau, Sys, and Jason's very own brother, xccurate.
In fact, Jason has started playing competitively since the age of 11, way before his prime career time. However, there was an internal problem in the Recca Academy roster, which ultimately led to the disbandment of the roster altogether.
Fortunately, Jason soon found himself playing with a former Recca Academy teammate of his, Jose "Histoire" Iman. After the team's disbandment, Jose's father founded the organization known as Aerowolf, to which Jason was quickly invited to their premiere CS:GO debut roster.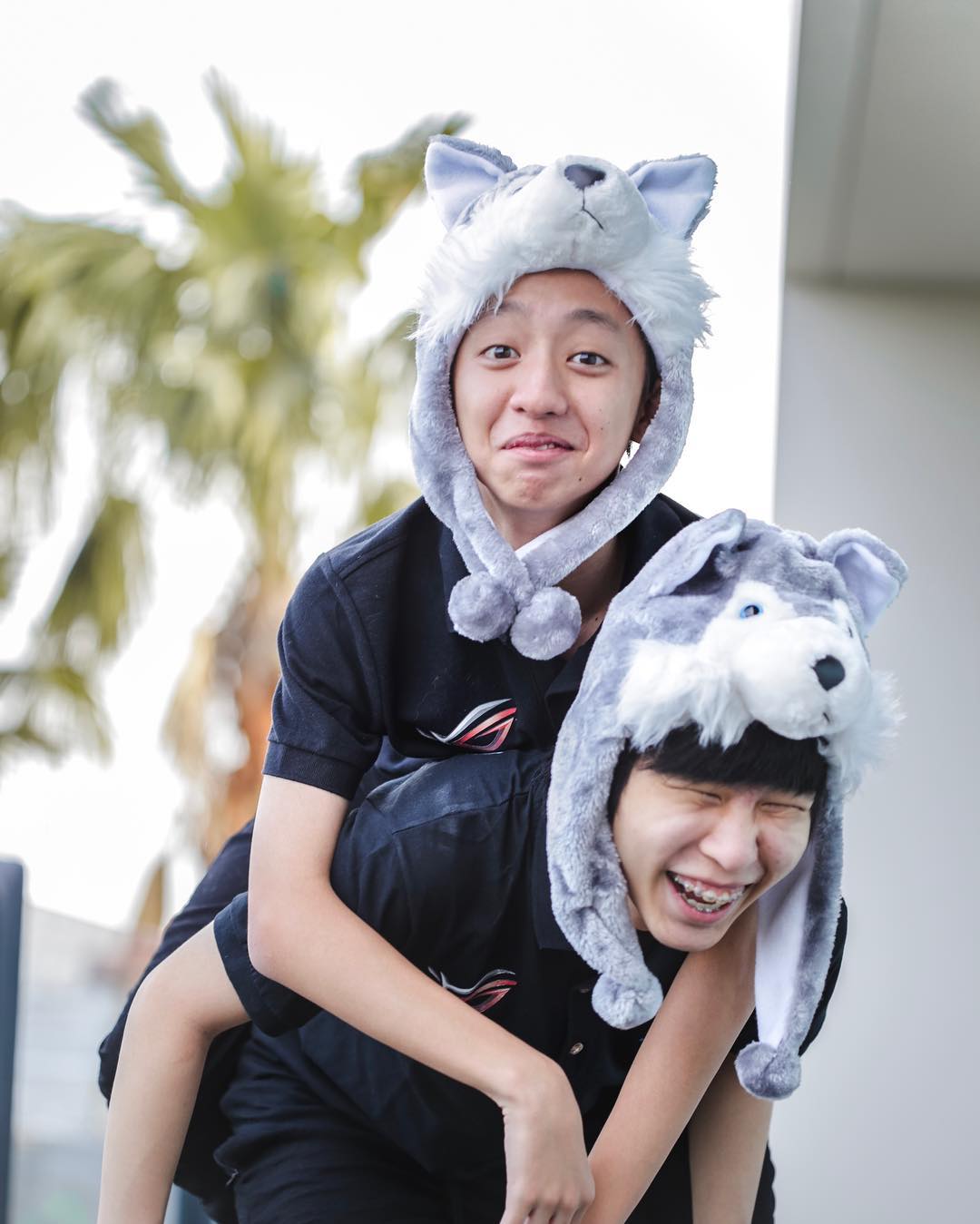 It was starting this time when Jason's name quickly became a headline. With Aerowolf, the then 13-year-old Jason won ROG Masters 2017 Asia-Pacific: Indonesian Open Qualifier #2 and ESEA Season 25: Open Division - Asia-Pacific thereafter. Jason who was initially simply known as "xccurate's brother" proved that he too had what it takes to be a professional esports player.
What's amusing is not only Jason's ability to achieve such a title at such an early age, but also his ability to balance both his academic life and chasing his esports dream. His secret lies in his father's reminder to always balance responsibilities and Jason lives up to that standard.
In an interview with Jason, he explained that "since childhood, I was taught by my father to study earnestly and diligently if I'd like to play games. I was told to maintain a balance between academics and pursuing a career in gaming. That is what enabled me to try to balance things out in various ways. For instance, every time I come home from school I would immediately do homework or study before I play, and so on."
Jason's thought process at his age is truly commendable. Hearing his story made me realize how my younger self could've achieved more if only I had better managed my priorities.
Certainly, Jason is also somewhat lucky to have supportive parents behind his back. I had a chat with Jason's father back in 2018, and throughout our conversation, it's vividly clear that he's open to a progressive perspective towards esports, so it shouldn't be surprising that his children are presently excelling in esports.
But parents aren't the only ones to deal with when it comes to playing professionally. Education plays a crucial role and excelling in school is seen to be of great importance especially in Indonesia.
Again, luckily for Jason, his school acknowledges and is very much supportive of his esports career. He said, "My school knows that I am active in the field of esports. They responded by having a positive outlook towards esports and I am even given the permission (to be absent) whenever I need to attend and compete in a tournament."
Indonesian CS:GO Winter
Things were going well thus far in Jason's esports journey. With the agreement and support from both his parents and school, he's very much set to play CS:GO competitively; what's left is for him to actually win tournaments.
Sadly, after being together for about five months, Aerowolf's CS:GO division became inactive. With the initial departure of the Malaysian player Ashraf "acAp" Firdaus, Anlika "LurkZz" Putra, Andrew "Bali" Joseph, and Windi "wnd" Halim soon left the team as well. Only the two "brothers" are left in the team, that is, Jason and Jose.
It didn't take long before Jason found a new home for himself. His choice was tied between joining either one of Indonesia's top teams at that time: teamNXL and BOOM ID (now BOOM Esports). Jason finally decided to join BOOM ID, playing with the likes of 6fingers, and mindfreak, who is still Jason's teammate up to this day. More on that later on.
His earliest days playing under BOOM ID, which later became BOOM Esports, weren't exactly the nicest days. The team struggled to attain much of an achievement in the entirety of 2018 and had to undergo various player-swaps before starting to climb back slowly in 2019. BOOM Esports was able to secure several qualifier victories but still struggled in Main Events nonetheless.
During their time with Jason, BOOM Esports' biggest achievement included their victory in Indonesia Esports Games 2018 and particularly GeForce Cup Pacific - Indonesia, where Jason took down his brother's team to win first place. Later on, BOOM Esports won a third-place finish in GeForce Cup Pacific held in January 2020.
And now that we have entered 2020, you probably know what soon came down: the COVID19 pandemic. Most, if not all, LAN events got canceled worldwide due to restrictions, and most tournaments were forced to be moved online. Jason is "very sad because before the pandemic, events were held offline, but now we have to play from our homes."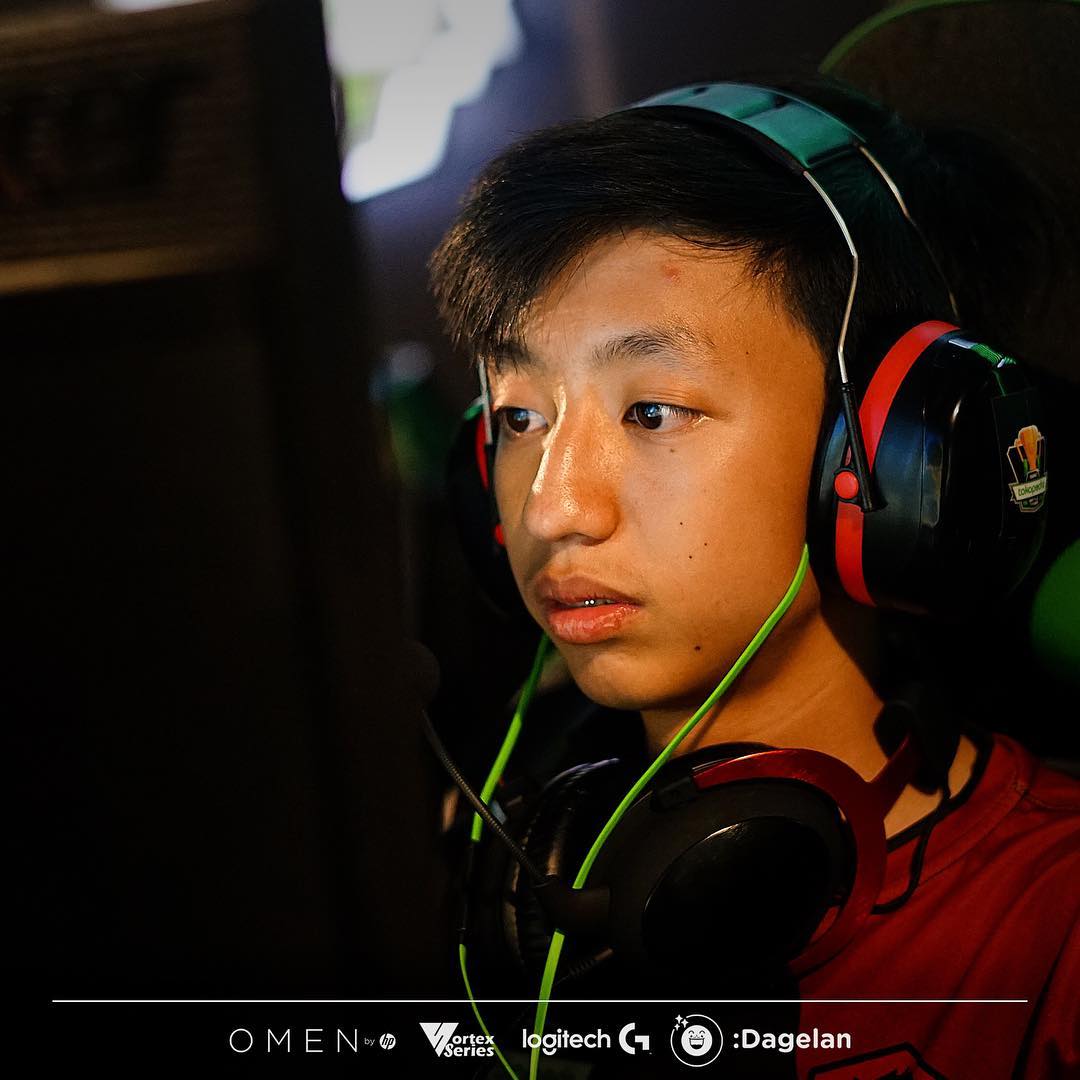 Before the pandemic hit, however, BOOM Esports already made a drastic roster change in their CS:GO division. They had just acquired players from the Brazilian team INTZ, and thus released their underwhelming Indonesian roster, except for Jason who stayed under the organization but remained inactive.
It is also around this time that the Indonesian CS:GO winter took place, perhaps even before 2020 kicked off. With the release of VALORANT, many former CS:GO players decided to transition to the new game given how stale the CS:GO professional scene has become. Nevertheless, Jason remained in the CS:GO scene, at least for a good while.
While being inactive under BOOM Esports, Jason spent a good amount of his time playing as a stand-in for different semi-casual and temporary lineups like FFAMIX, SGINDOMIX, and Big Time Regal Gaming.
Jason's official team, unveiled in mid-2020, turned out to be a new team called JMT Game Team, consisting of the Taiwanese player Marek, Chinese players equal and Drea3er, as well as the Russian player killmatic. The team didn't achieve much during their time, as the Asian scene was greatly dominated by more experienced teams, such as that of xccurate's.
Unsurprisingly, Jason only spent a few months playing under the new organization and quickly found a new home in Paper Rex.
The T-Rex in Paper Rex
On September 4, 2020, Jason found himself playing under the Singapore-based organization Paper Rex. The team had struggled to keep up with the rest of the Southeast Asian scene, but picking up a new roster that included Jason proved to be the right fix they needed. It is also in this team where Jason teamed up with a familiar face, Aaron "mindfreak" Leonhart, whom he had played together with under BOOM Esports.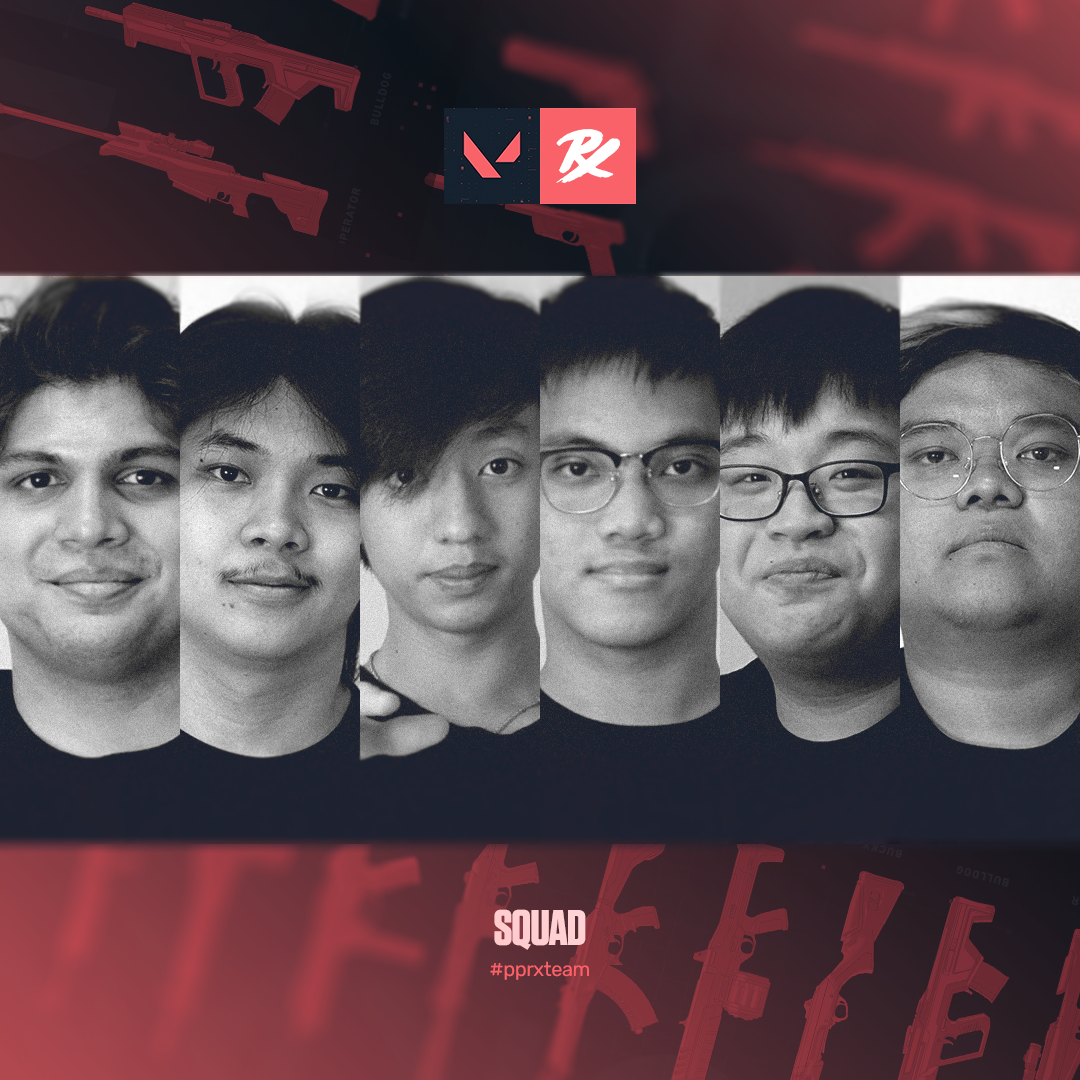 Aside from Jason, Paper Rex picked up players like Kumersan "Tommy" Ramani, Tidus "StyroN" Goh, and decided to move their player Alexandre "alecks" Sallé to the coaching role. With the new roster, Paper Rex won second-place in ESEA Season 35: Open Division - Asia-Pacific losing a short 1-2 match against TIGER in the Grand Finals.
According to Jason, Paper Rex is the best team he has ever played with. Out of all the teams he had played in previously, he chose Paper Rex as his favorite because "they are capable enough to manage what the players should do during training and are clever in setting schedules for training." He also added that "the training given to us are never in vain as I gained a lot of knowledge playing with this team."
Of course, playing under an international team like Paper Rex comes with its own set of challenges for Jason. Since he's playing with an international team, he has to communicate with the rest of his team in English, which he admits to still struggle with until today. Moreover, their communication takes place via Teamspeak because of the current situation.
Paper Rex's last achievement in CS:GO was their first-place victory in eXTREMESLAND Festival 2020: Southeast Asia, beating the likes of ZIGMA, Beyond Esports, and BREN Esports. After about five months of playing with a stable roster, the team suddenly announced an abrupt departure from CS:GO, including the retirement of all five of their players.
It is later unveiled on the following day that their roster, in fact, didn't completely disband. The same five-man roster plus coach was signed into their novel VALORANT division, and their new journey awaits in a much greener pasture.
According to Jason, members of the Paper Rex roster agreed to make the switch and he himself agreed to it, especially seeing how much the professional Southeast Asian CS:GO scene has dimmed in recent years. Their switch looked very much inevitable. Jason himself had already made a name in VALORANT, as he topped first-place the Southeast Asian VALORANT leaderboard.
Paper Rex 2.0 and Beyond
Paper Rex didn't take long to keep up with the rest of the Southeast Asian VALORANT teams -- indeed a very sharp change since their CS:GO days. When asked whether he found difficulties during his transition to VALORANT, Jason explained that it was "not too difficult given VALORANT's similar in-game shooting mechanics."
Additionally, he shared that his CS:GO skill "just needs to be sharpened in the aspect of utilizing each agent's abilities. Aside from that, the gameplay and aiming mechanics are almost identical to that of CS:GO."
Jason considers his first-place victory in eFire Master League Season 1 and a third-place finish in VCT 2021: Southeast Asia Stage 2 Challengers Finals to be his best achievements in VALORANT thus far. His ultimate goal, however, is to not only play in a North American or European team, but to also win every tournament, and to be a world-renown player.
Paper Rex and Jason's next upcoming event is VALORANT Champions Tour Stage 3, to which Jason claims that he's "very confident and convinced" that he and his team could win VCT Stage 3 in the days to come.
Looking at how far Jason's esports journey has come is truly inspiring. His story is unlike others and what's even more amusing is that he is achieving so much at a very young age. As I begin to wrap up this writing, I came to recall his father's closing message as we closed off our 2018 conversation: "I have kept my eyes on him. He will be the best player in the future."
Cover Image by Paper Rex.