Esports Ecosystem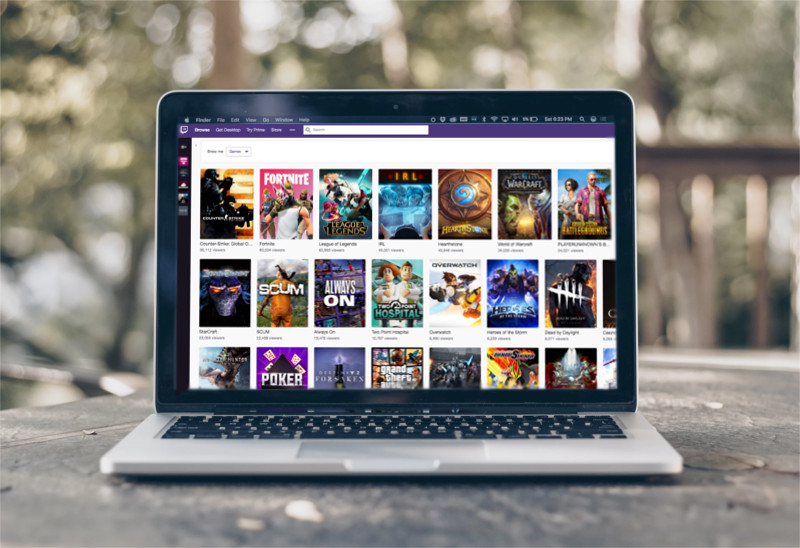 Diperlukan inovasi dalam codecs video 4K dan 8K
Sekarang, berkat internet, semakin banyak orang yang memilih untuk menonton video melalui perangkat mobile atau komputer daripada TV. Kecepatan internet juga sudah cukup memadai untuk melakukan siaran langsung, yang bisa jadi cara bagi kreator konten atau broadcaster untuk berinteraksi langsung dengan penonton. Di industri gaming dan esports, live streaming memiliki peran penting. Keberadaan platform streaming seperti Twitch dan YouTube memungkinkan sebuah acara disiarkan ke banyak penonton, tak peduli dimana mereka berada.
Dalam sesi "Understanding esports production" di IBC2019, ESL director of broadcast esports services Simon Eicher mengatakan, pihak broadcaster dan platform live streaming bisa mendapatkan untung lebih banyak jika mereka bisa melakukan manajemen data, mengotomatisasi update, dan menawarkan hal-hal yang dapat memperkaya pengalaman penonton di luar acara esports itu sendiri. "Siarkan turnamen esports secara live dan buat acara itu menjadi festival sehingga para fans tetap bisa menikmati kegiatan di luar arena pertandingan," kata Enrich, dikutip dari IBC.com.
Blizzard director of live operations broadcast technology group Corey Smith menjadikan Twitch sebagai contoh. "Cara Twitch menyiarkan konten membuat kita berpikir ulang tentang bagaimana dulu kita hanya melakukan satu siaran dari tempat acara. Siaran Twitch juga mengubah cara kita berpikir karena mereka menggunakan teknologi produksi konten yang beragam dan memanfaatkan IP (Internet Protocol)," kata Smith. Sama seperti siaran olahraga sepak bola atau basket, siaran turnamen esports juga memiliki caster. Hanya saja, caster esports bisa mendapatkan informasi ekstra tentang tim atau pemain yang berlaga atau bahkan game yang sedang dimainkan. Dengan begitu, selain membahas tentang apa yang terjadi selama pertandingan, caster juga bisa membahas informasi tersebut. "Ini mirip dengan siaran olahraga tradisional, hanya saja, para fans bisa dengan mudah mengakses informasi ekstra," ujarnya.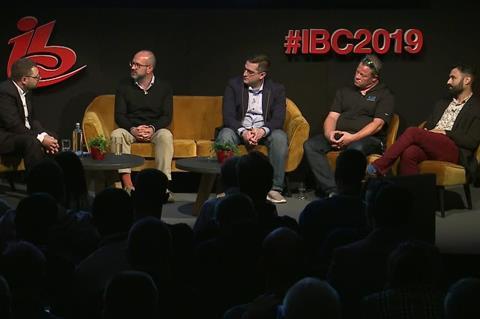 Dalam diskusi IBC2019, semua pembicara setuju, konten yang disajikan pada penonton harus interaktif. Selain itu, broadcaster juga sebaiknya menggunakan teknologi terbaru untuk memberikan pengalaman yang memuaskan bagi para penonton. Sementara itu, Eicher mengatakan, para broadcaster bisa menggunakan peralatan broadcast klasik dan menggabungkannya dengan cloud dan IP workflow.
Smith bercerita tentang apa yang dilakukan oleh Blizzard, perusahaan tempatnya bekerja. Fokus Blizzard pada tahun lalu adalah originalitas konten. Sementara pada tahun ini, mereka fokus untuk mendapatkan siaran dari turnamen esports yang mereka adakan dan mendistribusikan konten itu ke rekan-rekan mereka saat turnamen disiarkan secara langsung. Hanya saja, melakukan ini membutuhkan dana yang tidak sedikit. Karena itulah, menurutnya, IP akan menjadi masa depan dari streaming esports. Saat ini, Smith memimpin tim untuk mengembangkan sistem distribusi dan encoding di cloud untuk Activision Blizzard Esports, yang telah memiliki beberapa data center besar di berbagai belahan dunia.
Riot Games broadcast architect Maxwell Trauss mengatakan, adanya narasi jadi salah satu hal yang membedakan siaran esports dengan olahraga biasa. Ketika menyiarkan konten esports, ada kesempatan lebih banyak untuk menyajikan cerita. Sementara terkait produksi konten, dia berkata, "Mengirimkan data, proses rendering, dan latensi bisa kita buat menjadi rendah. Dalam esports, hal-hal ini bisa kita atur." Pada akhir diskusi, para narasumber percaya, salah satu cara untuk membuat konten esports dijangkau lebih banyak penonton — yang bisa mendatangkan lebih banyak sponsor dan menjadi sumber pendapatan — adalah dengan memastikan pengalaman menonton di perangkat mobile sama dengan pengalaman menonton di komputer. Untuk itu, diperlukan inovasi terkait codecs yang efisien dan manajemen data di video 4K dan 8K.
Sumber header: The Esports Observer
From Our Network