Internet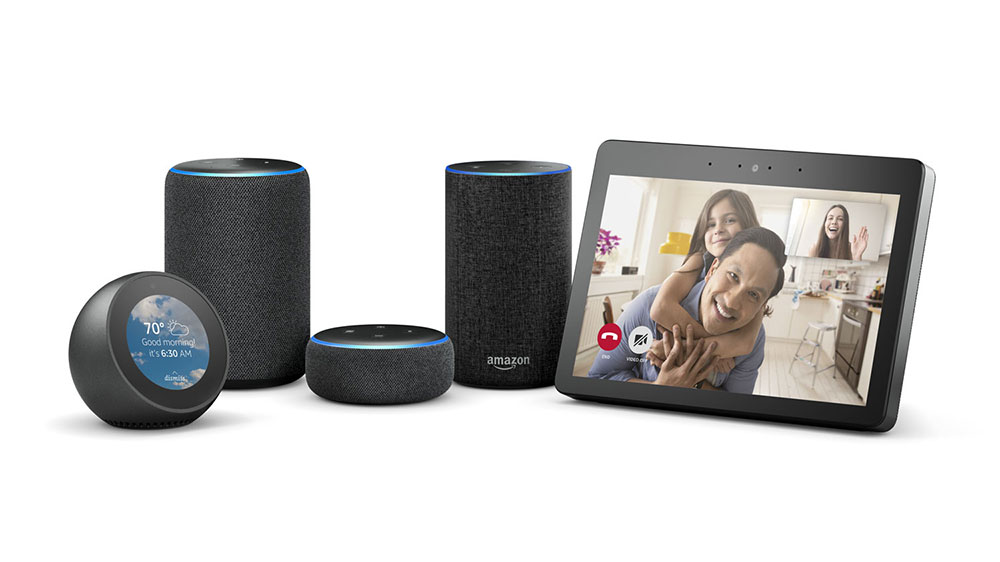 Voice call pada perangkat seperti Amazon Echo Dot, video call pada Echo Show
Tidak seperti pendahulunya, Amazon Echo Show generasi kedua datang membawa layar sentuh yang jauh lebih besar. Ini menjadikannya sangat ideal dipakai untuk video calling beramai-ramai bersama orang-orang terdekat, dan semuanya semakin dimudahkan berkat integrasi Skype langsung pada perangkat Alexa.
Berkat integrasi ini, pengguna bisa langsung menginstruksikan Alexa untuk menelepon seseorang via Skype. Untuk perangkat seperti Amazon Echo Dot, jelas percakapannya hanya bisa dalam format audio saja, namun untuk perangkat seperti Echo Show atau Echo Spot, percakapan video pun bisa dijalani dengan mudah.
Memulai percakapan Skype pada perangkat Alexa juga terkesan sangat mudah. Pengguna hanya perlu menghubungkan akun Skype-nya satu kali di awal, lalu selanjutnya semuanya cuma memerlukan perintah suara dengan embel-embel Skype.
Juga menarik adalah fitur Skype to Phone yang berlaku untuk integrasi ini. Artinya, pengguna bisa memakai perangkat Alexa-nya untuk menelepon ke nomor biasa, termasuk nomor internasional. Sebagai bonus, pemilik perangkat Alexa bisa menikmati panggilan Skype to Phone ke 34 negara selama 200 menit secara cuma-cuma.
Sayangnya integrasi Skype pada Alexa ini baru tersedia di Amerika Serikat, Kanada, Inggris, Irlandia, India, Australia dan Selandia Baru saja, akan tetapi Skype berjanji akan menghadirkan dukungan untuk lebih banyak negara dalam waktu dekat.
Sumber: Skype.