Esports Ecosystem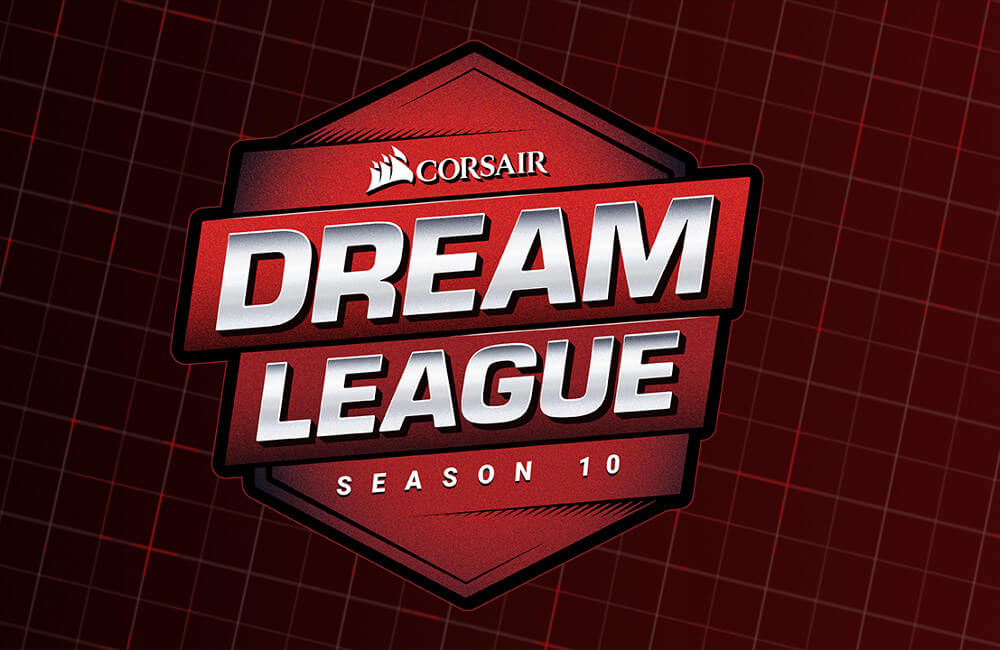 Salah satu tim yang lolos beranggotakan dua pemain asal Indonesia
Babak Closed Qualifier turnamen Dota 2 DreamLeague Season 10 telah berakhir, menyisakan delapan tim yang mewakili enam wilayah kompetitif dari seluruh dunia. Turnamen yang merupakan kompetisi Dota 2 Minor pertama untuk musim 2018 – 2019 itu menawarkan hadiah senilai US$300.000, dan juaranya berkesempatan mendapat tiket khusus untuk berlaga di ajang Kuala Lumpur Major.
Ada beberapa hal menarik terjadi dalam babak Closed Qualifier tersebut. Salah satunya, tim Natus Vincere alias Na'Vi yang belakangan ini sedang mengalami performa, ternyata berhasil lolos mewakili wilayah Persemakmuran Negara-Negara Merdeka (CIS). Mereka lolos setelah menyingkirkan Espada. Kekalahan yang dua kali lebih pahit bagi Espada, karena mereka sebelumnya juga kalah dari Na'Vi di kualifikasi Kuala Lumpur Major.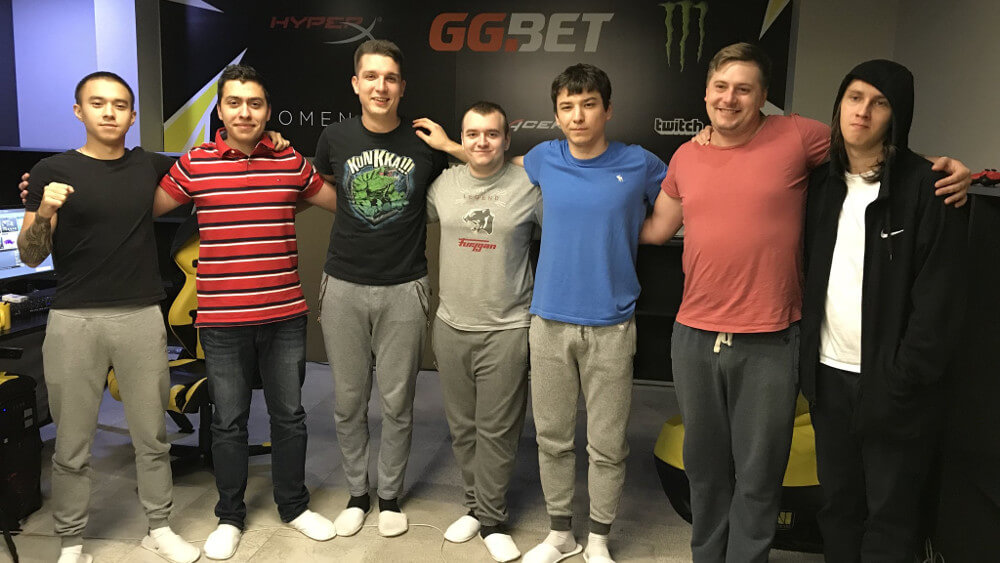 Nama tim yang lolos selain Na'Vi
Wilayah Tiongkok diwakili oleh tim baru, bernama Royal Never Give Up (RNG Up). Sempat kalah melawan tim Serenity, RNG Up kembali melakukan rematch setelah memanjat Lower Bracket. Dalam tanding ulang tersebut RNG Up menang dengan skor 2-1. DreamLeague Season 10 menjadi turnamen LAN pertama bagi RNG Up.
Amerika Utara diwakili oleh dua tim, yaitu ROOONS dan compLexity Gaming. compLexity Gaming memiliki pemain bernama EternaLEnVy (Jacky Mao) yang terkenal sebagai salah satu pemegang posisi carry top dunia. Namun ia baru saja bergabung dengan compLexity Gaming sebagai pemain peran support. Keberhasilan ini tampaknya menunjukkan bahwa pergantian peran itu adalah keputusan yang cukup tepat.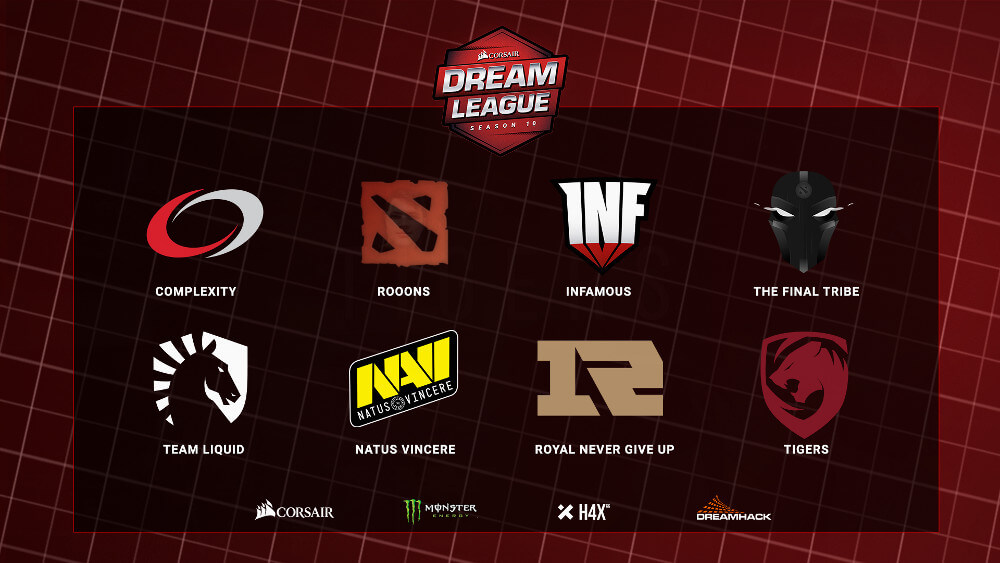 Dua tim yang mengisi slot Eropa adalah The Final Tribe dan Team Liquid. The Final Tribe yang berisi pemain-pemain Swedia mengusung kebanggaan tersendiri sebagai tuan rumah, karena babak utama DreamLeague Season 10 akan diadakan di negara tersebut. Sementara lolosnya Team Liquid tidak mengejutkan. Justru aneh melihat mereka tidak lolos Kuala Lumpur Major, sebab Team Liquid terkenal sebagai unggulan.
Perwakilan Amerika Selatan adalah tim Infamous, sementara wakil Asia Tenggara adalah Tigers. Dulunya dikenal dengan nama TNC Tigers, tim ini baru saja berpisah dari TNC dan bergabung dengan organisasi baru.
Ada pemain Indonesia di tim Tigers
Lolosnya Tigers memiliki daya tarik tersendiri bagi penggemar Dota 2 di Indonesia, karena tim tersebut memiliki pemain profesional yang berasal dari negara kita. Mereka adalah InYourDream (Muhammad Rizky Anugerah) dan Xepher (Kenny Deo).
Kualifikasi DreamLeague Season 10 ini juga spesial bagi Tigers karena mereka berhadapan kembali dengan Lotac, tim yang mengeliminasi mereka di Kuala Lumpur Major.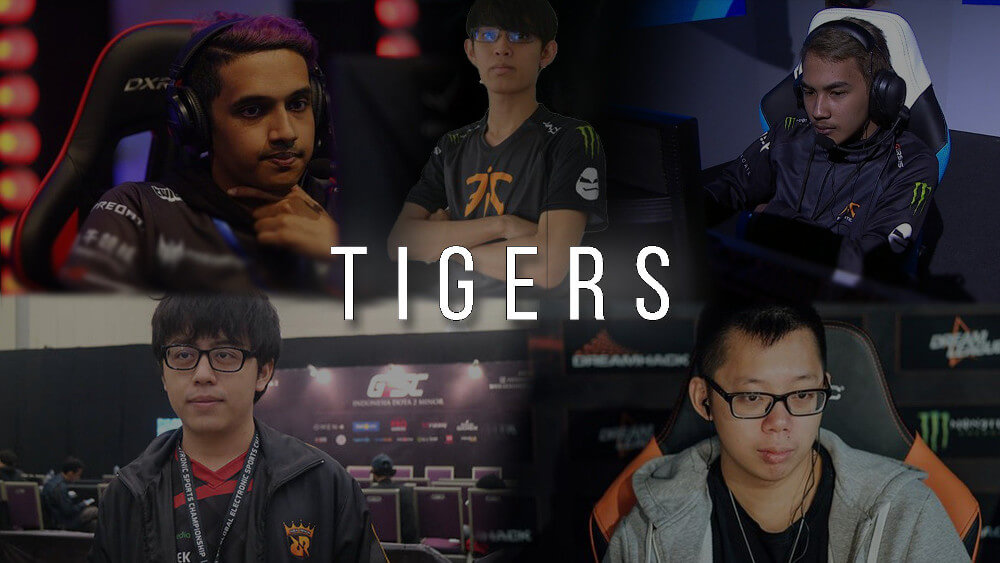 Menariknya lagi, setelah menang dari Lotac di Upper Bracket, Tigers sempat tertendang ke Lower Bracket gara-gara kalah dari tim Admiral. Tigers harus melawan Lotac sekali lagi, dan mereka menang dengan sangat meyakinkan. Admiral pun harus bertekuk lutut setelah Tigers memukul balik dengan skor 2-1.
Ada waktu istirahat cukup panjang dari berakhirnya kualifikasi ke babak utama DreamLeague Season 10, kurang lebih satu bulan. Pertandingan akan dimulai lagi pada tanggal 29 Oktober – 4 November 2018, langsung dari Monster Energy DreamHack Studios, kota Stockholm, Swedia. Siapakah yang akan menjadi juara Dota 2 Minor ini?
From Our Network