Esports Ecosystem
There should be a reason of why PSG, Salim Group, GO-JEK, and others were eager to jump into this new industry
When we speak about esports, we are still talking about a billion-dollar market full of possibilities for all to get a glimpse of the esports world. Although esports was once considered a branch of sports culture, it has now evolved into a full-fledged industry in its own right.
Global investors, brands, media outlets, and customers are paying notice as competitive video games begin to evolve into mainstream culture. According to Insider Intelligence, total esports attendance is projected to rise at a 9% compound annual growth rate (CAGR) between 2019 and 2023, rising from 454 million in 2019 to 646 million in 2023. This sets the esports audience on track to almost double over a six-year period, from 335 million in 2017.
The statistics above reflect the number of unique audiences that brands can target, especially for targeting Gen Z, which is critical in the long run for businesses with at least a 20-year vision. With the massive development happening in the esports market over the last decade, brands are eager to get a head start on reaching more younger generations through esports.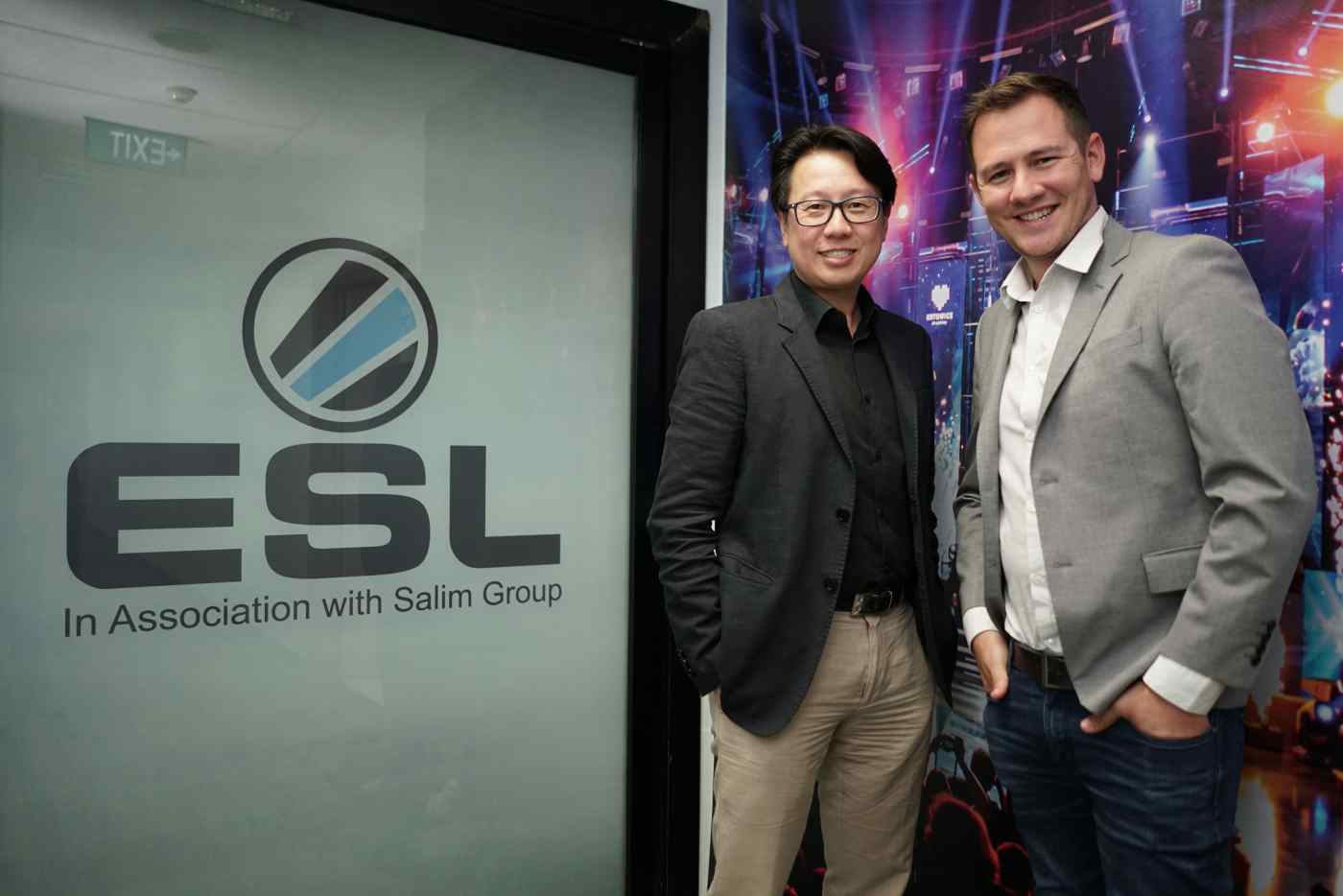 Adidas, FC Copenhagen, Louis Vuitton, VISA, and Mercedes-Benz are only a handful of the household names who have taken part in large-scale esports activities such as tournaments, organizations, teams, and more. The brands mentioned above are legendary brands standing for virtually hundreds of years yet were involved in esports, a relatively young industry. Any conclusion implies that either esports provide a significant opportunity for their brands in the long run or that they have an unqualified risk management team standing behind the desk, the latter of which seems rather implausible.
According to Deloitte, over US$4,5 billion has been invested into the esports industry in 2018 alone. Notable transactions in the sector over the last decade include: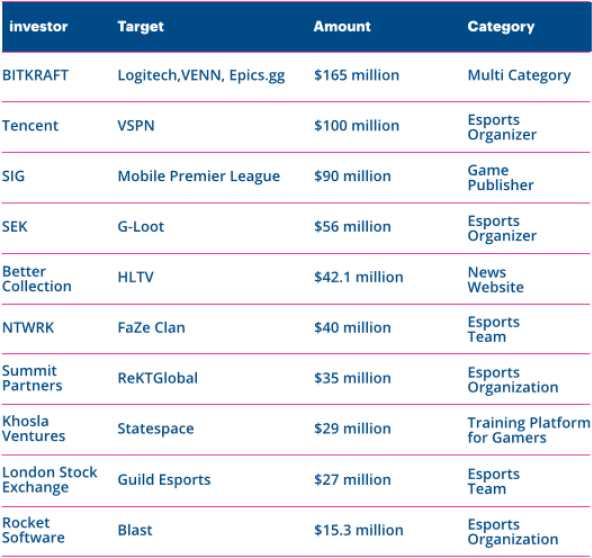 Traditional investors' interest reflects the industry's maturity and increasing mainstream appeal from an investor standpoint.
"Brands can use esports as a platform to engage lots of audience in gaming scene"- Hans Saleh, Country Head of Garena Indonesia
Many factors are taken into account as brands try to glimpse into how disruptive esports can be in their brand portfolio. Big players or international corporations often see the global market as a sandbox, yet specific brands will first scale from the bottom and choose vital regions. And with that, Indonesia is often included in the list due to its enormous potential.
Why Choose Indonesia rather than MY/SG or any others in Southeast Asia?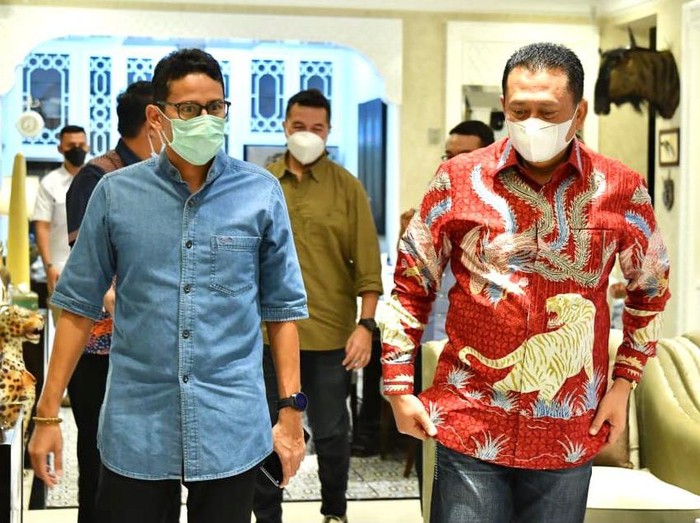 Indonesia, located in Southeast Asia, is home to over 237 million people and deemed the fourth largest country by population. Given that citizens' gaming penetration is greater than that of its neighbors, Indonesia presents a significant opportunity for brands to enter the esports market. Gaming and esports analytics company Newzoo projected that Indonesia's gaming revenues would grow significantly every year. Indonesia generated US$1,31 billion in revenue in 2019, making it Southeast Asia's largest gaming industry, surpassing Thailand and Malaysia, which together generated US$1,466 billion in revenue. This figure speaks for itself – what you need to do is capture the Indonesian market to gain access to the combined market figure Thailand and Malaysia can offer.
Indonesia Presence Bigger Potential Reach Thanks to the Massive Adoption of Mobile Games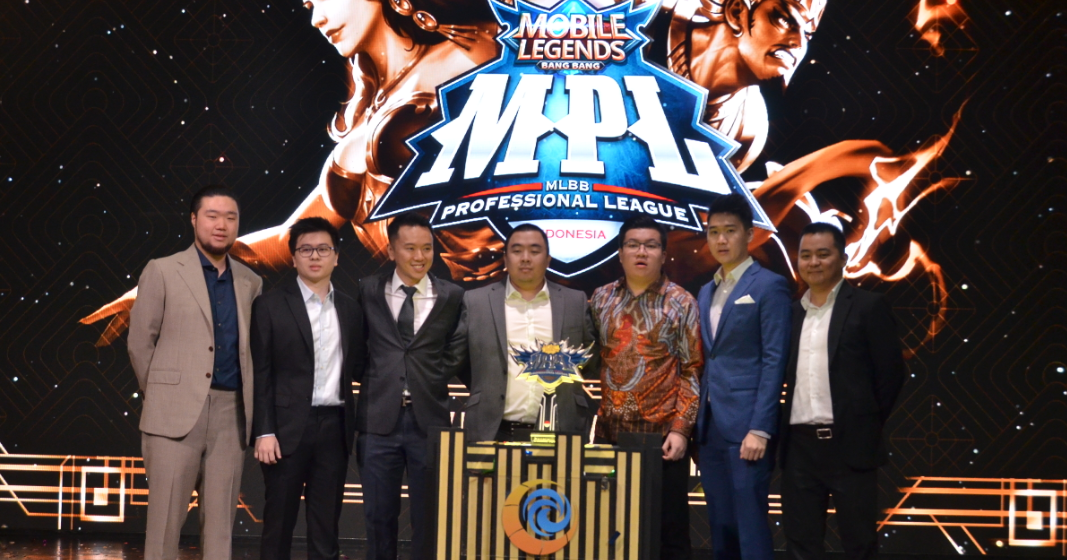 The lower the barrier is, the better. In Indonesia, mobile esports is the fastest-growing market. It demonstrates that accessibility reigns supreme in the modern era. The rising revenue of esports or the game industry shows how mobile gaming is the fastest increasing economy segment. According to statista.com, the mobile games sector in Indonesia will generate sales of US$1,487 million in 2021 and a business value of US$2,149 million by 2025.
Given the low cost of mobile smartphones and the ease with which the games can be obtained, Indonesia is the most exciting nation for brands looking to join esports. According to KINCIR, four of the top ten Indonesian esports titles were mobile games, with four ranked in the top five. This is also due to the more significant numbers of players engaged with mobile games and mobile gaming's more developed microtransaction economy.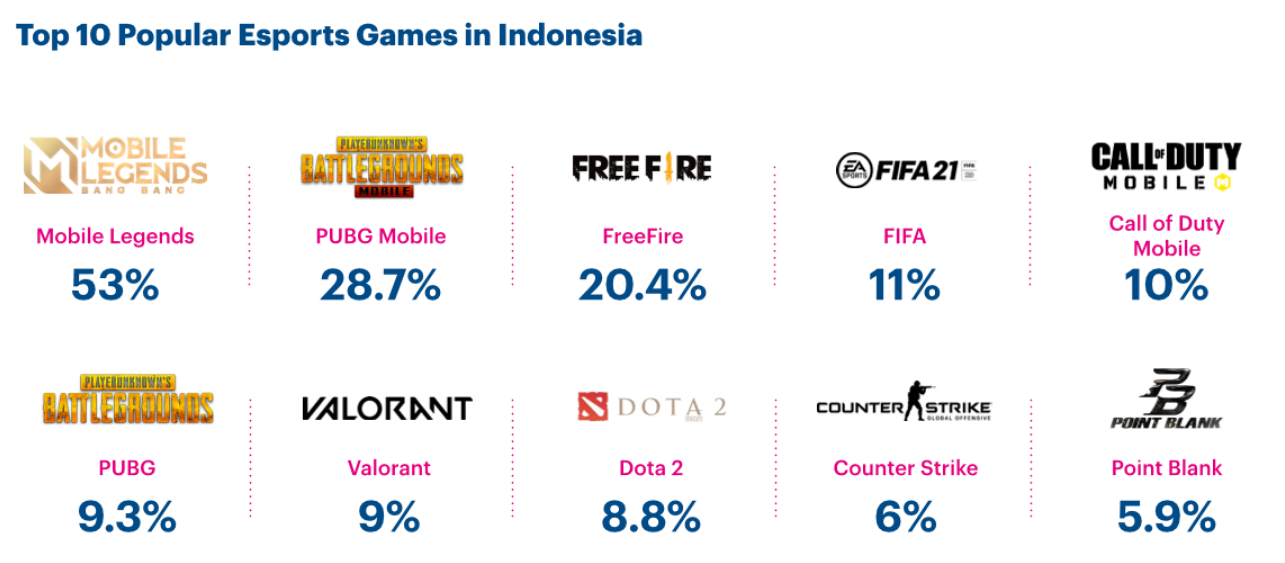 It is also worth noting that 7 of the Top 10 mobile esports titles were developed by Asian developers, while this is only true of 3 of the top 10 PC esports titles. This shift suggests that mobile esports is part of a shifting balance in the global esports industry, which favors the growing Asian games market, especially Indonesia, with its excellent relationship with major players in the market such as China, Japan, South Korea, and others.
Esports is the right channel to engage 73,7% of Indonesia's internet population.
1. Esports Can Reach Mass Audience
Playing games is one of the most popular reasons people go online in Indonesia, outnumbering those who read the news and seek entertainment. The situation motivates the brand to begin participating in esports. Social networking and entertainment content were also often linked to esports, which increased gaming and esports visibility among the general public. The amount itself will rise over time and is unlikely to fall into a downward spiral any time soon.
Long story short, several titles were developed for PC initially but were ported or adapted for mobile devices by the developers to reach a much larger audience on the platform. The broader range of genres is more welcoming to a broader audience of mobile gamers. This correlates to Indonesia's hype over mobile games and should any brand enter the esports ecosystem of Indonesia; these brands could enjoy access to 64% of the fourth largest nation by the population who played games.
2. The trend of Non-Endemic Brands Get Into Esports
The latest pattern in Global and Indonesia is that a growing number of non-endemic businesses (companies that are not directly involved in esports) are allocating a more significant portion of their expenditure to esports. This is due to esports' unique potential to draw a youthful and dedicated audience.
In Indonesia, various industry leaders have taken part in Indonesia's esports ecosystem. BCA enters the ecosystem through their venture capital company GDP Venture, which holds a stake in the Indonesian Esports Premier League (IESPL), which hosted Piala Presiden Esports. Their portfolio also includes several other media portals, including Hybrid.co.id, GGWP ID, and KINCIR.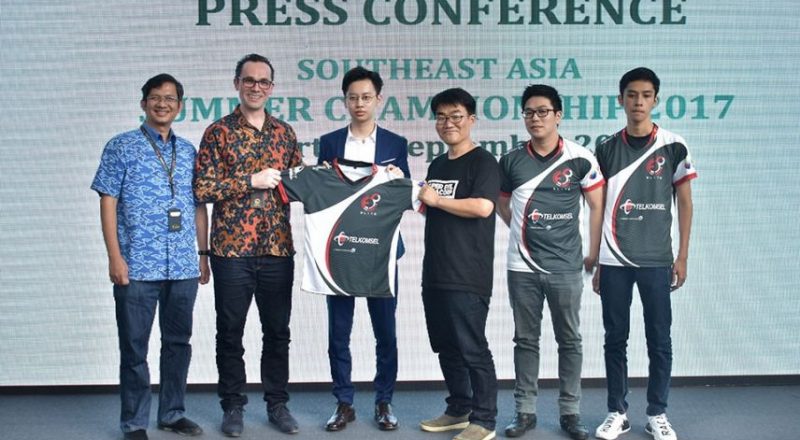 Telkomsel and Smartfren, two telecom firms, sponsored ELITE8 and Morph Team, respectively. Biznet, Tokopedia, tiket.com, and other brands heavily participating in esports activities round out the list.
ESL has also partnered with the Indonesian conglomerate firm Salim Group to form ESL Indonesia and organize the ESL Indonesia National Championships. Pop Mie, Chitato, Indomilk, and Mercedes-Benz have also jumped at the opportunity to be the league sponsors.
"Indonesian people's interest in esports has increased by 60% during the pandemic"

– Rangga Danu, VP of KINCIR & Co-founder of Indonesian Esports Premier League (IESPL)
Globally, thousands of non-endemic brands have taken part in the ecosystem and are looking forward to continuing their support. The most recent mega-deal was ESL's extension of its relationship with DHL. The United States Air Force Army was one of the last organizations you'd think to get into esports. They did, really. They sponsored ELEAGUE Major Boston CS:GO 2018 and had a partnership deal with Cloud9 in 2019.
In reality, non-endemic brands accounted for 69% of new big esports sponsors in Europe. This demonstrates how confident brands with no product relationship with esports saw the future potential to keep their company relevant for the next ten years.
3. Esports Provide Diverse Channel to Reach and Engage Audience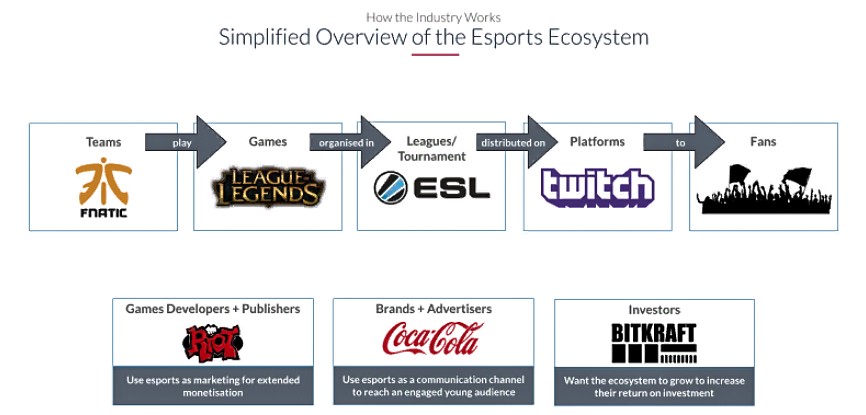 The esports ecosystem consists of numerous parties, including teams, tournament organizers, broadcasting platforms, game creators, fans, publishers, and brands. Widespread distribution would be an advantage for brands in the esports ecosystem.
"Esports makes BCA brand relevant to younger generation"

– Armand Hartono, Vice President Director of Bank Central Asia (BCA)
4. The Ecosystem Offers a Variety of Different Opportunities
Brands have a preference to choose the best investment that fits their objectives. It could be through esports games or other parties such as esports teams, players, publishers, and many more. Intel, for example, opted to promote its brand by sponsoring ESL via the Intel Extreme Masters brand. IEM was then featured at a variety of Intel-sponsored events hosted by ESL, including IEM Cologne, IEM Katowice, and IEM Beijing-Haidian. Intel's decision to sponsor ESL over the past two decades has resulted in them having a sizeable role in almost every esports title that ESL organizes.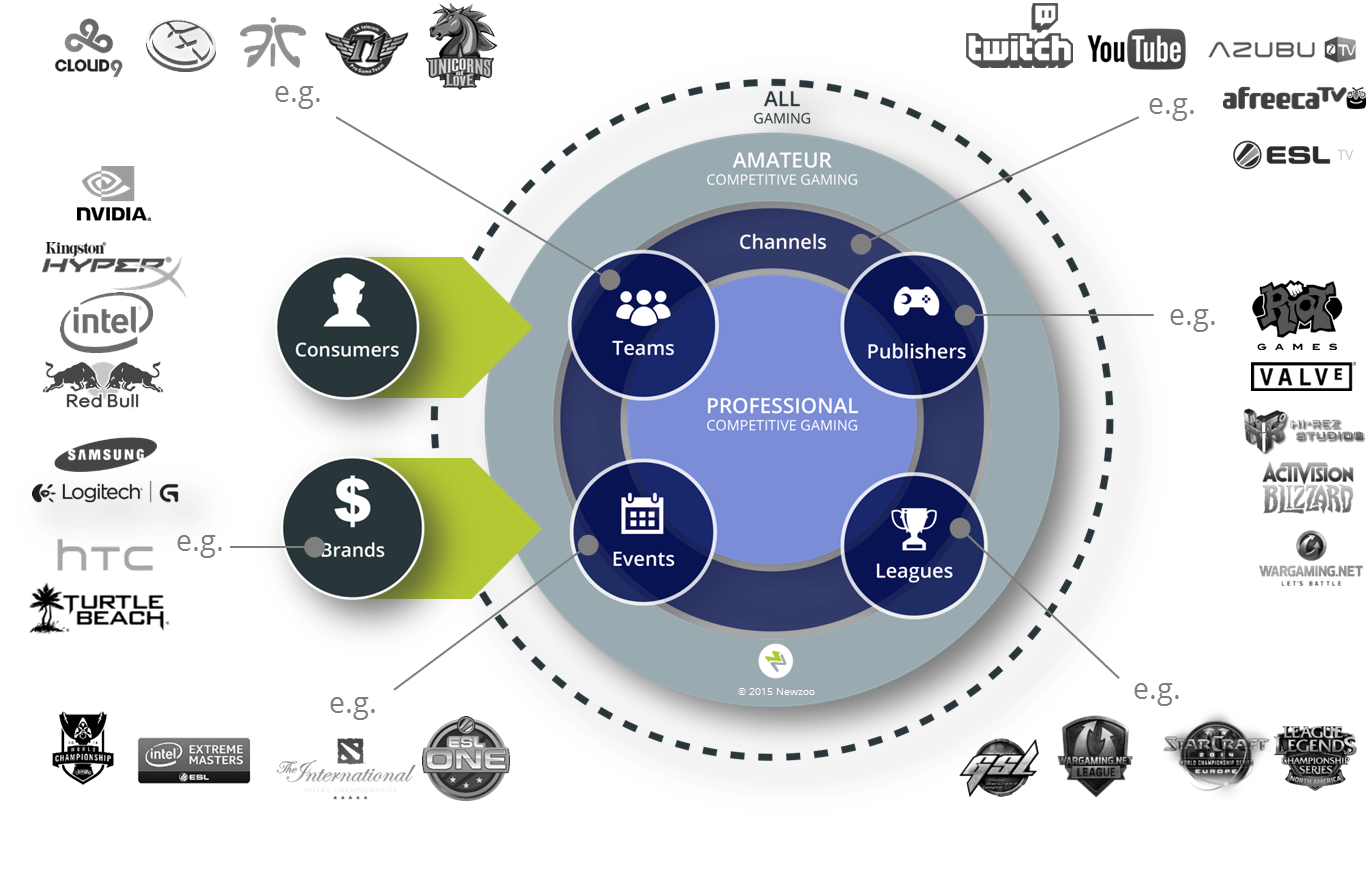 5. Esports Is a Promising Platform to Build High-Quality Engagement
The fans of esports are devoted and eager to pay for their enthusiasm. They would like to spend their time and money watching, playing, and following esports updates anytime and anywhere. You can name it from subscribing to streaming individuals to buying tournament tickets and merchandise, not to mention buying games characters and vouchers.
Pokimane, an internet star well known for his Twitch Channel stream, previously stated that streamers receive approximately $10,000 per 3,000 subscribers, implying that she earns roughly $25,000 a month from subscribers alone. Additionally, she has over 6.43 million users on YouTube, and her videos have accumulated over 349 million views. In addition, we have written an overview of Where Does Game Streamers' Revenue Come From, which can be seen here.
Meanwhile, the official Counter-Strike Global Offensive blog revealed that the selling of stickers during ESL One Cologne 2015 raised more than US$4.2 million for the participating players and teams. It shows how esports organizations will receive passive income from time to time once they reached a particular milestone, in this case, Valve Major.
FaZe Clan, 100Thieves, and TSM are only a few of the esports organizations that specialize in high-quality content creation. In less than three years after its inception, 100Thieves has grown to become one of the world's most valuable esports organizations, with a US$190 million valuation, up 27% year over year. They defeated G2 Esports, T1 Esports, and others through their efforts to create content, establish a strong identity, and win numerous trophies. The rise demonstrates the infinite opportunities for brands to invest in esports in the coming year.
From Our Network