Esports Ecosystem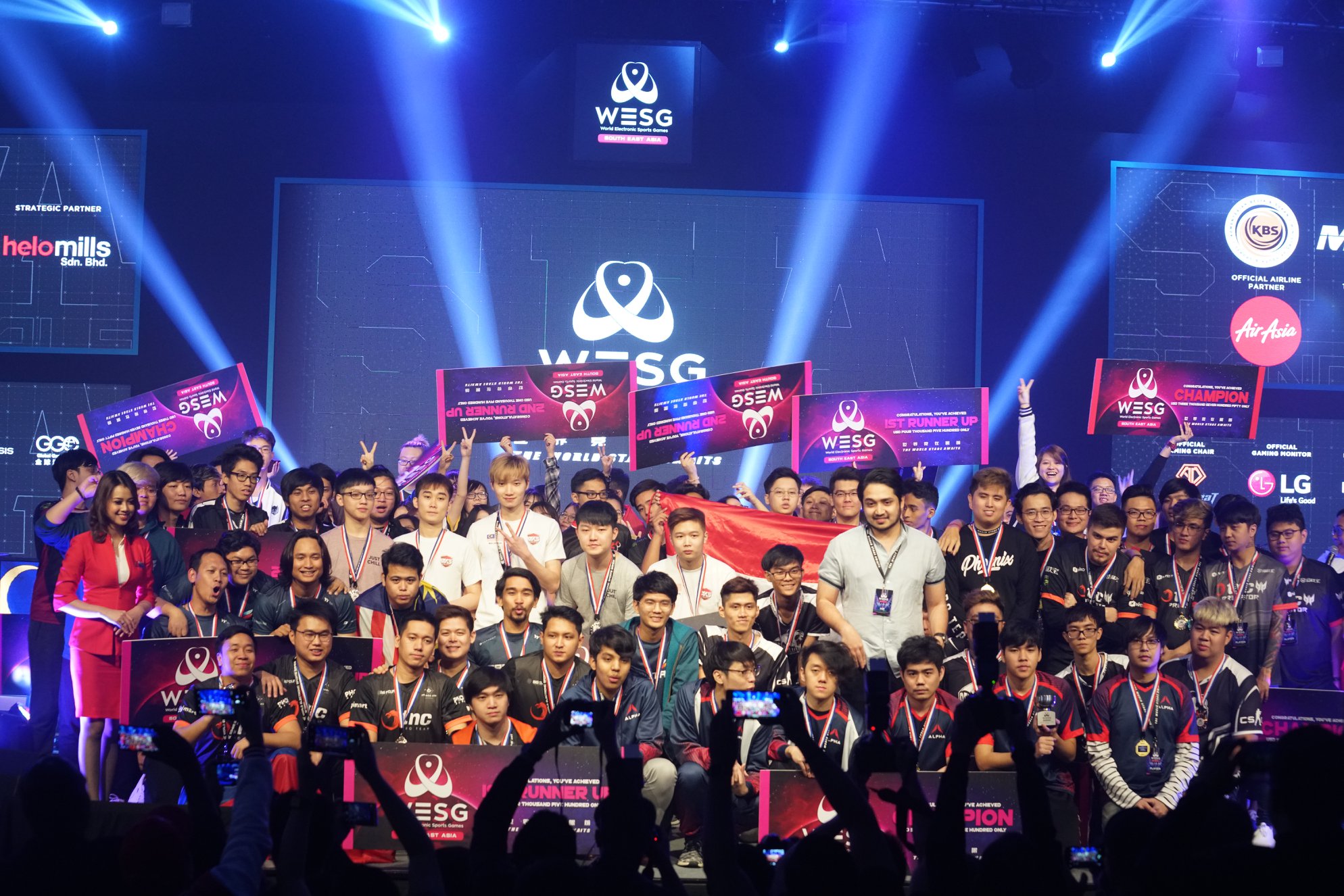 yaitu Dota 2 dan Hearthstone (Wanita)
World Electronic Sports Games (WESG) 2018 sudah menyelesaikan kualifikasi untuk regional Asia Tenggaranya hari Minggu (16 Desember 2018) kemarin. Dari hasil kualifikasi tersebut, Indonesia berhasil mendapatkan 2 slot untuk mengirimkan perwakilannya ke ajang utama yang rencananya akan digelar di bulan Maret 2019.
Di ajang besutan Alisports (Alibaba) yang memiliki total hadiah sampai US$5,5 juta ini, ada 7 cabang esports yang diperlombakan. Berikut ini adalah 7 cabang tersebut beserta para juaranya di kualifikasi Asia Tenggara WESG 2018:
Hearthstone (Wanita)
2nd runner up: Sookwan (Malaysia), Caracute (Philippines)
1st runner up: Wolfsbanee (Singapore)
Champion: Yukiusagi (Indonesia)
Hearthstone
2nd runner up: Nammon (Thailand), Sequinox (Singapore)
1st runner up: Staz (Philippines)
Champion: Lalasong (Malaysia)
Starcraft II
2nd runner up: Lobo (Singapore), StrikE (Thailand)
1st runner up: Meomaika (Vietnam)
Champion: Enderr (Philippines)
CS:GO (Wanita)
2nd runner up: Sphynx (Malaysia), Felis Catus (Vietnam)
1st runner up: Phoenix (Singapore)
Champion: ArkAngel (Philippines)
Vainglory
2nd runner up: Soda Chanh (Vietnam), Phoenix (Malaysia)
1st runner up: Elite 8 (Indonesia)
Champion: Impunity (Singapore)
Dota 2
2nd runner up: BOOM ID (Indonesia), Veteran (Myanmar)
1st runner up: WG Unity (Malaysia)
Champion: TNC Predator (Philippines)
CS:GO
2nd runner up: Frostfire (Malaysia), Revolution (Vietnam)
1st runner up: TNC Predator (Philippines)
Champion: Alpha Red (Thailand)
Dari hasil tersebut, 2 perwakilan Indonesia yang akan berlaga di babak selanjutnya adalah Yukiusagi dan BOOM ID. BOOM ID mungkin memang sudah dapat diprediksi untuk bisa lolos ke babak selanjutnya mengingat tim tersebut boleh dibilang termasuk ke 4 tim terbaik (di atas kertas) di tingkat Asia Tenggara.
Di Dota 2, BOOM ID memang sudah semestinya lolos mengingat mereka juga terakhir berhasil jadi juara di kualifikasi Asia Tenggara untuk The Bucharest Minor. Ditambah lagi, tak ada Fnatic di turnamen ini karena peraturan WESG yang mengharuskan satu tim harus berasal dari negara yang sama.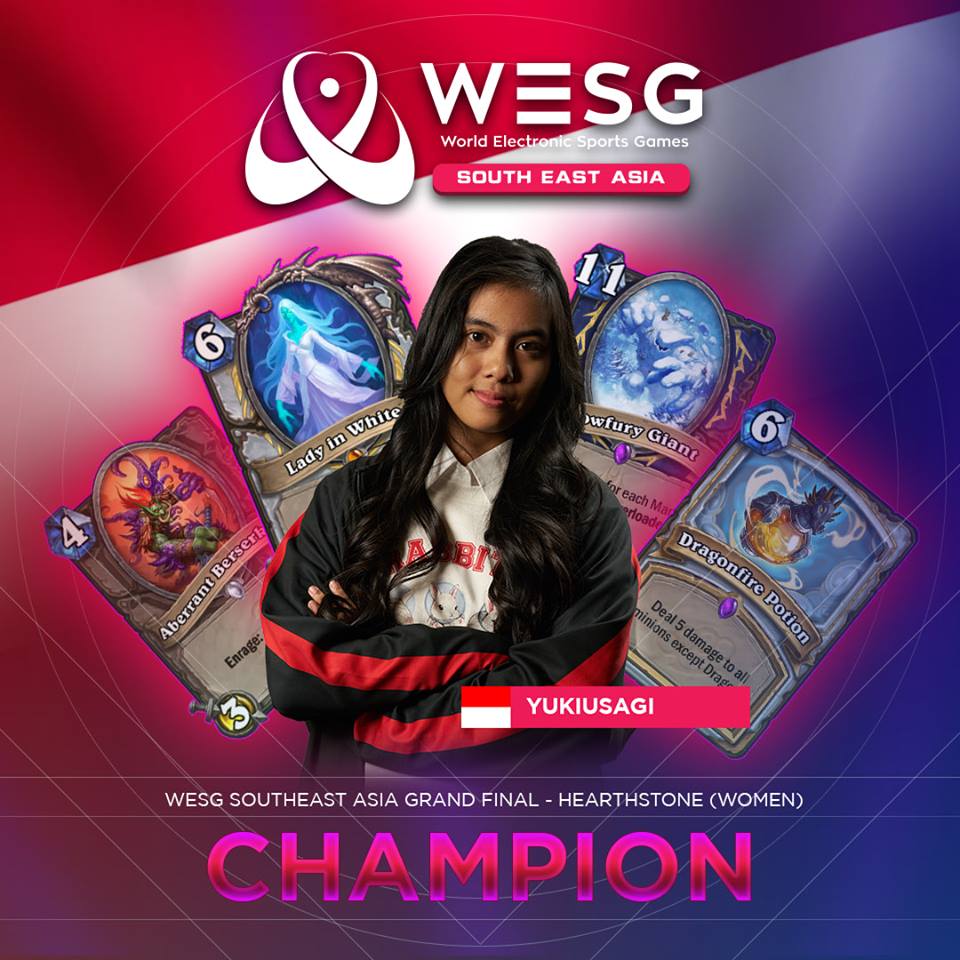 Hasil yang mengejutkan justru datang dari Hearthstone untuk wanita. Yukiusagi justru menjadi juara setelah mengalahkan Wolfsbane dari Singapura. Padahal ia merupakan satu-satunya pemain Hearthstone wanita yang datang saat kualifikasi Indonesia untuk WESG 2018, yang digelar saat SEACA 2018.
Fun fact, Indonesia juga dulu mengirimkan perwakilannya di Hearthstone wanita di WESG 2017. Kala itu, Carolina Florida Edjam alias Littleaurora yang menjadi perwakilan Indonesia setelah menjadi juara 3 di kualifikasi APAC (Asia Pacific) untuk WESG 2017.
Bagaimana dengan perwakilan Indonesia lainnya yang berlaga di sini?
Perwakilan Vainglory dari Indonesia, Elite8 sebenarnya punya capaian yang lebih baik dari yang lain yang tidak lolos karena mereka bisa sampai ke partai final namun kalah melawan Impunity. Sayangnya, untuk Vainglory, hanya juara pertama yang berhak melenggang ke panggung utama.
Divisi CS:GO BOOM ID bahkan tak lolos babak grup karena hanya mampu meraih 2 kemenangan dan 2 kekalahan. Untuk CS:GO wanita, FF.Gaming juga harus gagal dengan raihan yang sama, 2x kalah dan 2x menang di babak grup. Sedangkan perwakilan Indonesia untuk Starcraft II, LegendofZerg, juga tak mampu melaju ke babak playoff.
Satu lagi divisi yang tak berhasil melaju ke babak playoff adalah untuk Hearthstone, yang diwakili oleh DouAhou. Padahal, faktanya, tahun kemarin capaian Indonesia terbaik di main event WESG 2017 datang dari Novan "Nexok40" Kristanto di Hearthstone yang sampai ke babak 8 besar (perempat final).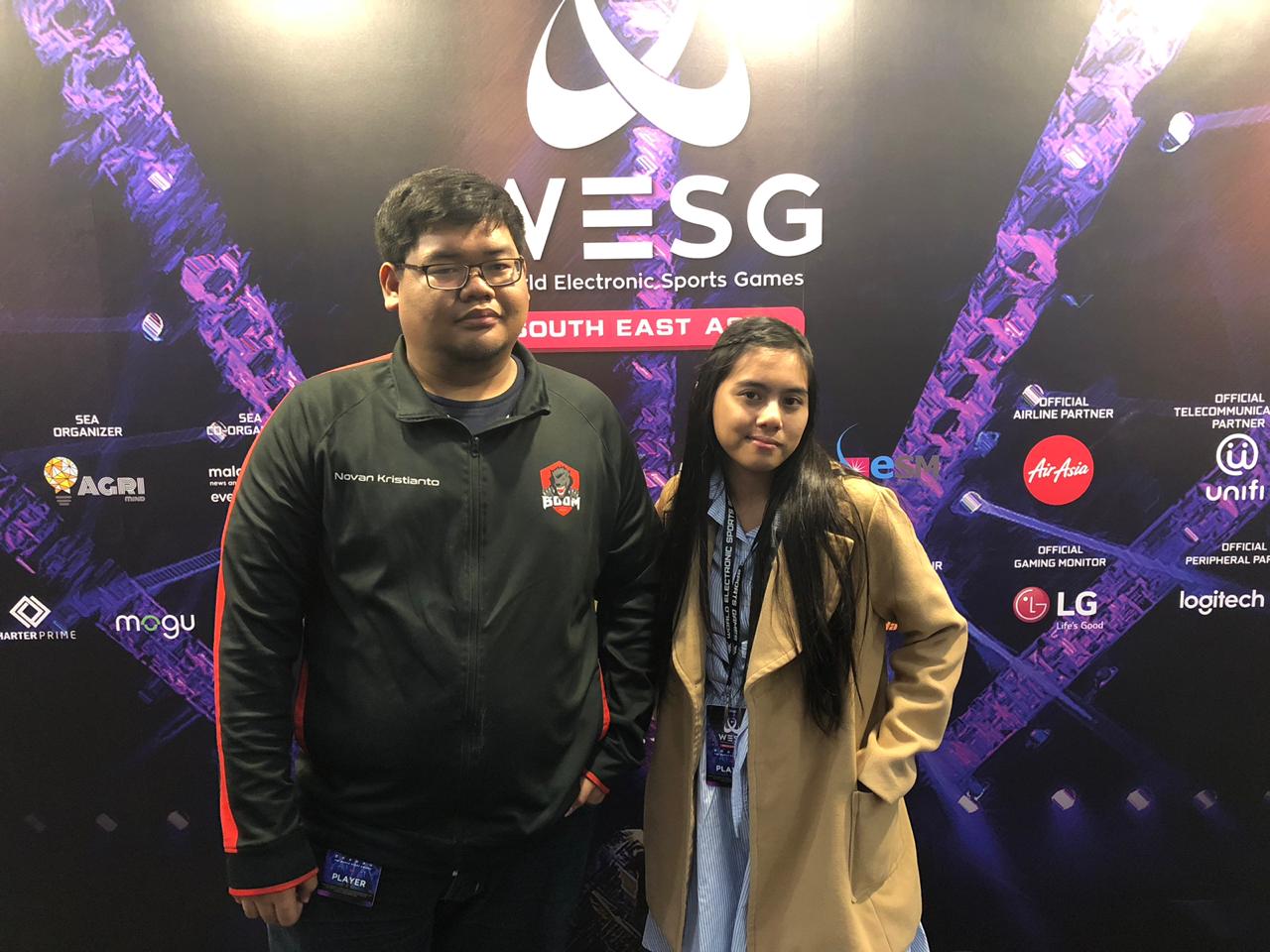 Kami sempat berbincang dengan 2 orang pemain Hearthstone profesional asal Indonesia mengenai hal tersebut. Novan Kristanto, yang sebelumnya berhasil membawa nama Indonesia di WESG 2017 tadi (dan juga pelatih Yukiusagi), mengatakan, "Ya Rama (DouAhou) sekarang udah main bagus sih, cuma hokinya aja kali; lagi ngga dia… Dia kalah 2x di grup dan kedua orang itu yang bermain di final."
Padahal, skala kualifikasi untuk WESG 2018 sendiri memang menurun dari tahun sebelumnya. Pasalnya, di kualifikasi untuk WESG 2017, tidak ada kualifikasi untuk Asia Tenggara karena digabung dengan wilayah APAC. Meski demikian, slot yang diperebutkan di sini juga menurun jadi cuma 4 kursi.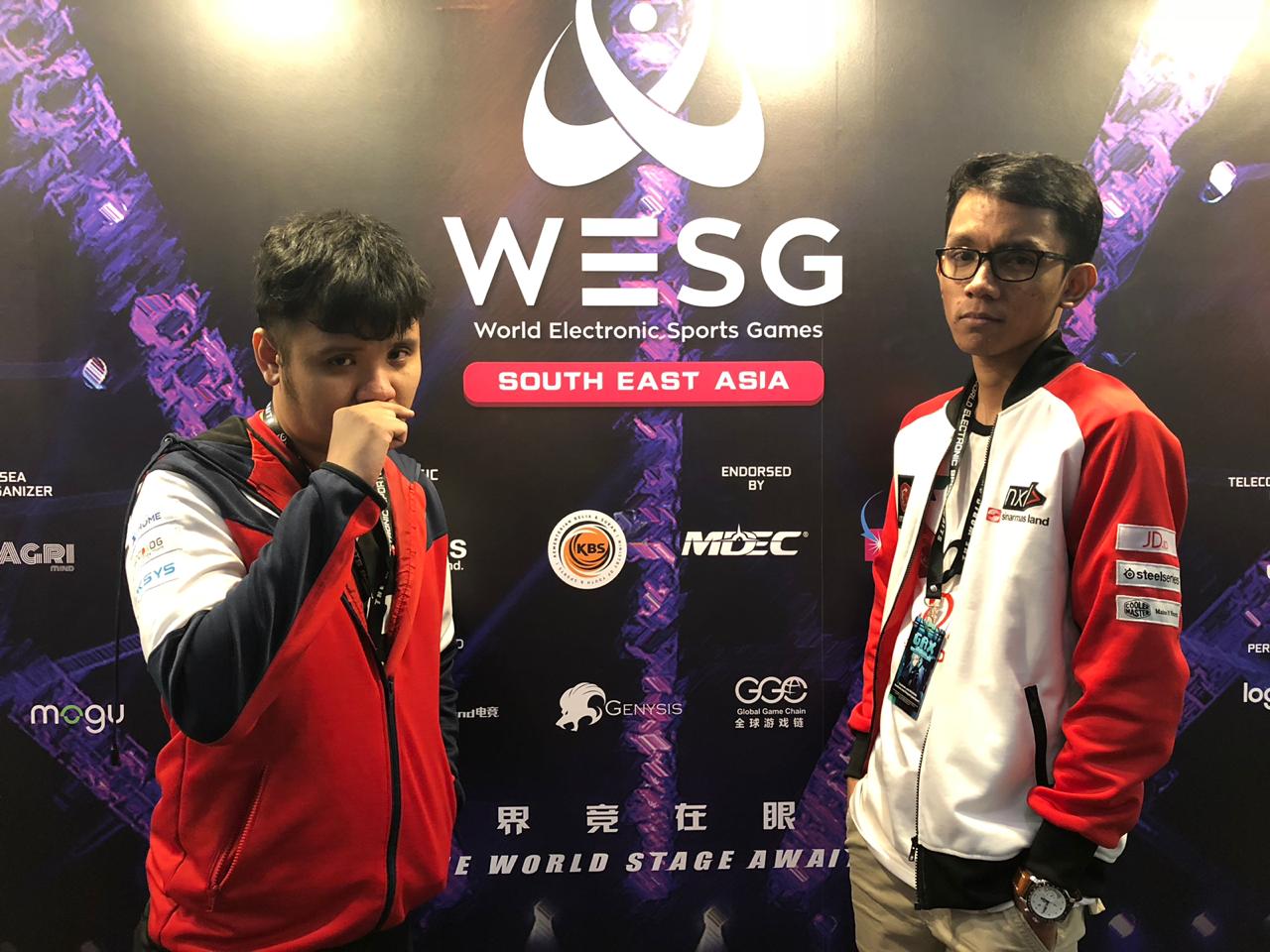 Hendry "Jothree" Handisurya yang menjadi perwakilan Indonesia untuk ekshibisi Asian Games 2018 cabang Hearthstone dan berhasil menjadi juara kedua di sana (yang juga jadi coach DouAhou di sini) juga sempat kami tanyakan pendapatnya mengenai penampilan DouAhou di kualifikasi ini. Ia mengatakan bahwa DouAhou mungkin tegang karena jarang bertanding di event kelas internasional. "Jadi he's playing not to win. He's playing not to lose. Semacam begitu. Harusnya sih level Dou ga kalah kok ama pemain-pemain SEA lain." Ujar Hendry.
Hendry dan Novan sendiri memang yang lebih sering mewakili Indonesia di event kompetitif Hearthstone tingkat internasional. Meski memang mereka bertiga (Jothree, Nexok40, DouAhou), bersama dengan Rezdan, mewakili Indonesia di salah satu turnamen Hearthstone paling bergengsi di dunia, Hearthstone Global Games 2018.
–
Dibanding dengan tahun lalu yang mengirimkan lebih banyak kontingen (CS:GO, Dota 2, Hearthstone, Hearthstone wanita), tahun ini kita kehilangan banyak. Lalu bagaimana nasib 2 perwakilan Indonesia ini nantinya ya di Tiongkok? Kita doakan saja semoga mereka semua meraih hasil yang terbaik!