Esports Ecosystem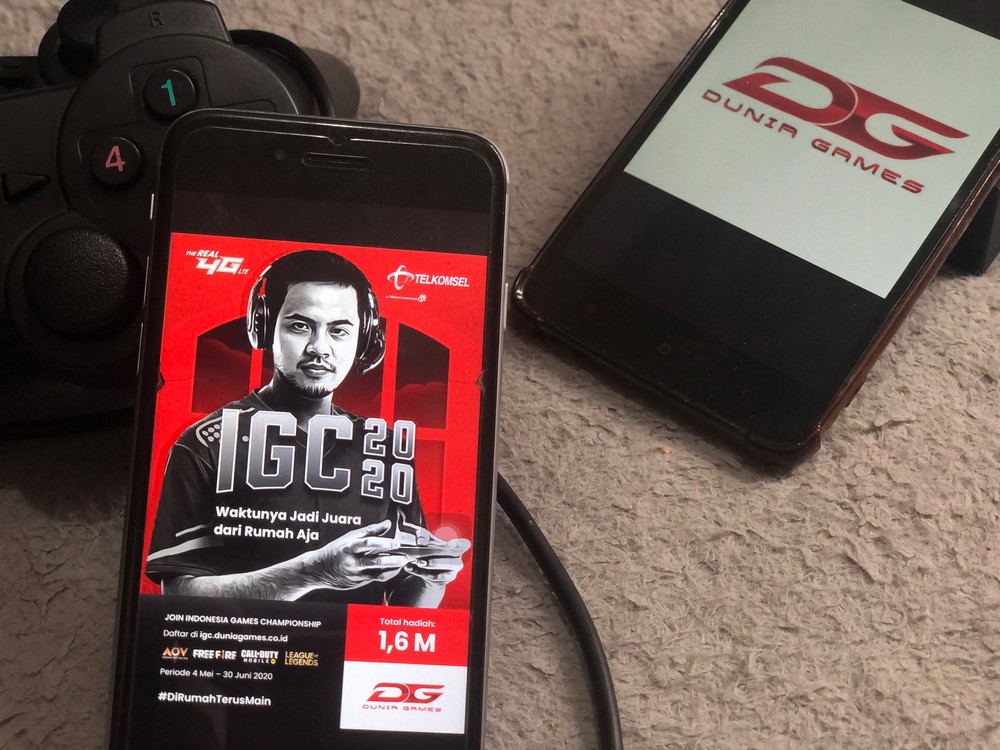 Indonesia Games Championship 2020 hadir bekerja sama dengan Garena mempertandingkan League of Legends, AOV, COD Mobile, dan Free Fire.
Menghadapi masa pandemi, tak bisa dipungkiri bahwa esports juga menjadi salah satu industri yang terdampak. Salah satu yang cukup terasa adalah banyaknya turnamen esports, yang seharusnya digelar secara offline, terpaksa ditunda atau dibatalkan. Sudah ada beberapa turnamen offline yang terdampak, Dota 2 The International dan Combo Breaker 2020 jadi dua contoh terdekat.
Namun, untuk pertandingan skala nasional, laga online masih bisa menjadi alternatif. Maka dari itu, Telkomsel melalui Dunia Games tahun ini kembali menggelar turnamen esports. Setelah menghadirkan DG League pada Maret 2020, kini Telkomsel melalui Dunia Games kembali membawa salah satu turnamen esports terbesar di Tanah Air, Indonesia Games Championship.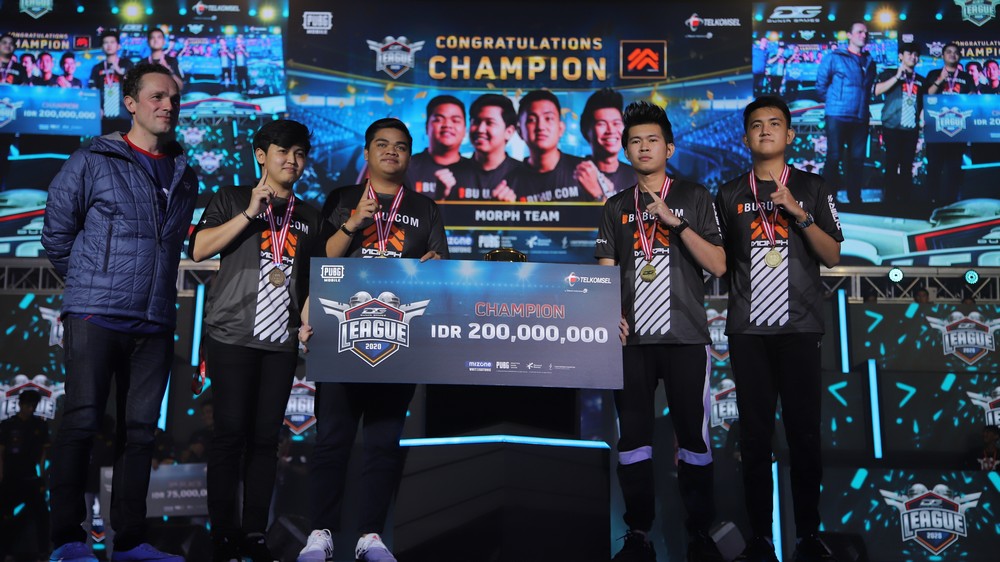 Pada edisi ketiga gelaran IGC, Dunia Games berkolaborasi dengan Garena, yang diharapkan dapat diikuti oleh lebih dari 32.000 pegiat mobile games di seluruh Indonesia. Maka dari itu, IGC 2020 akan mempertandingakan empat game yang dibesut oleh Garena, yaitu League of Legends, Free Fire, Call of Duty Mobile, dan Arena of Valor.
Indonesia Games Championship akan diselenggarakan mulai dari Mei hingga September 2020. Memperebutkan total hadiah sebesar Rp1,6 miliar, pendaftaran IGC 2020 sudah dibuka sejak tanggal 6 Mei 2020 kemarin, dan akan terus dibuka hingga bulan Juni 2020 mendatang.
Terkait terselenggaranya IGC 2020, Rachel Goh Direktur Marketing Telkomsel mengatakan. "Kami berharap, IGC 2020 dapat memenuhi kebutuhan akan hiburan bagi para pecinta game di seluruh Indonesia selama masa sulit menghadapi pandemi COVID-19 saat ini. IGC 2020 tidak hanya ditujukan untuk para pemain profesional, namun juga untuk yang gemar mengikuti perkembangan esport secara umum. Kami juga akan terus mempertimbangkan kemungkinan gelaran IGC dapat terus berlangsung di tahun mendatang secara berkala, sehingga memberikan dampak yang lebih besar dalam memajukan serta menguatkan industri esport di Indonesia," ucap Rachel lewat rilis.
Untuk mendaftar menjadi peserta IGC 2020, Anda dapat pergi ke laman igc.duniagames.co.id. Setelah masa pendaftaran, rangkaian berlanjut kepada pertandingan kualifikasi yang diselenggarakan pada bulan Juli dan Agustus. Kemudian, delapan tim (khusus Free Fire 12 tim) dari masing-masing game yang diperlombakan akan mengikuti babak Grand Final yang diselenggarakan pada September 2020.
Seluruh gelaran IGC 2020 diselenggarakan secara online. Nantinya pertandingan akan disiarkan di berbagai kanal digital yang dikelola oleh Dunia Games, mulai dari website, Youtube, dan platform aplikasi video on demand MAXstream sebagai salah satu pilihan.
Sebelumnya Telkomsel melalui Dunia Games telah menyelenggarakan IGC pada tahun 2017 dan 2018. Pada dua edisi tersebut, ada lebih dari 22.000 peserta dari seluruh penjuru negeri mengikuti kompetisi dan jutaan penonton di berbagai kanal digital milik Dunia Games yang menyaksikan IGC 2017 dan 2018.
From Our Network