Esports Ecosystem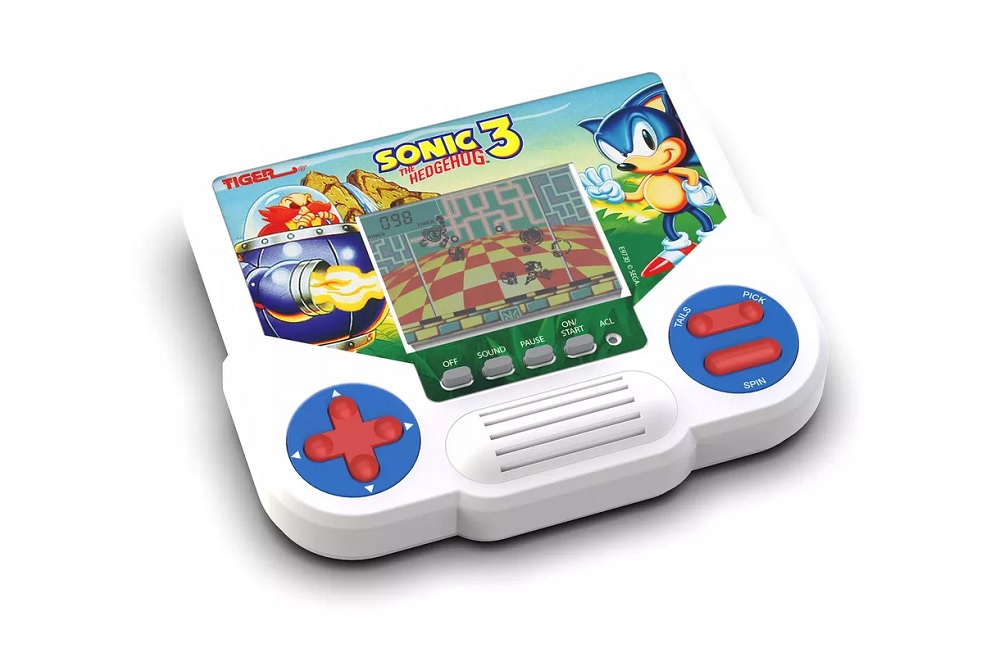 Ada empat pilihan permainan: Disney's The Little Mermaid, Transformers: Generation 2, X-Men Project X, dan Sonic the Hedgehog 3.
Ada suatu masa ketika gaming merupakan hal yang sederhana. Konten didistribusikan secara fisik, tidak perlu diunduh, tak ada update, dan pemain tidak perlu selalu online. Kita hanya tinggal menyalakan perangkat dan mulai menikmati game. Di era inilah Tiger Electronics berjaya. Perusahaan asal Amerika Serikat ini terkenal akan mainan-mainan LCD handheld berlisensi resmi seperti RoboCop, Terminator, hingga Spider-Man.
Setelah berkiprah lebih dari tiga dekade, Tiger Electronics akhirnya berhenti beroperasi di tahun 2012. Lewat langkah merging beberapa belas tahun sebelumnya, brand Tiger kini dimiliki oleh Hasbro dan mereka berniat buat menghidupkannya lagi. Minggu ini, Hasbro mengumumkan rencana peluncuran sejumlah sistem permainan handheld LCD monokrom Tiger baru. Seperti biasa, tiap perangkat didedikasikan untuk menjalankan satu game saja.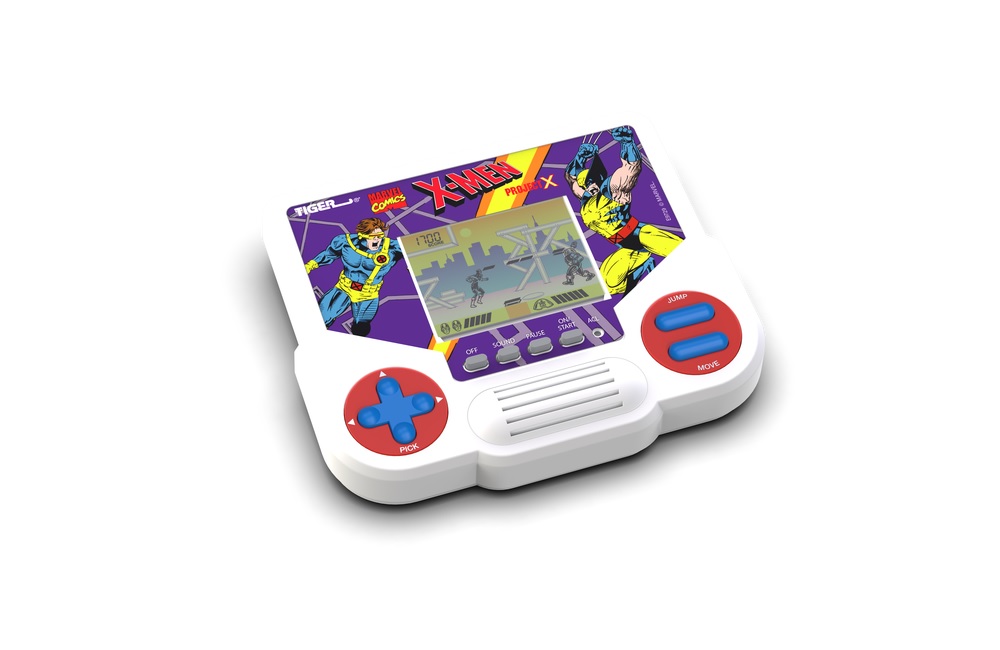 Buat sekarang, ada empat pilihan game handheld Tiger yang Hasbro siapkan, yaitu Disney's The Little Mermaid, Transformers: Generation 2, X-Men Project X, dan Sonic the Hedgehog 3. Perusahaan menyampaikan bahwa masing-masing judul ini terinspirasi dari versi orisinalnya yang dilepas di tahun 90-an. Mainan-mainan ini cocok untuk dijadikan hadiah nostalgia, atau sebagai cara untuk memperlihatkan pada si buyung potongan kecil kegiatan gaming di masa lalu.
Keempat mainan handheld punya desain dan layout tombol yang serupa (kecuali pada The Little Mermaid yang cuma memiliki dua tombol arah). Perbedaan hanya terletak pada ilustrasi. Semuanya menyuguhkan grafis berbasis LCD monokromatis, diposisikan di atas latar belakang berwarna, dan ditenagai sepasang baterai AA. Hasbro menjelaskan bahwa perancangan dan teknologi yang mereka gunakan di sini betul-betul berkiblat pada produk handheld aslinya.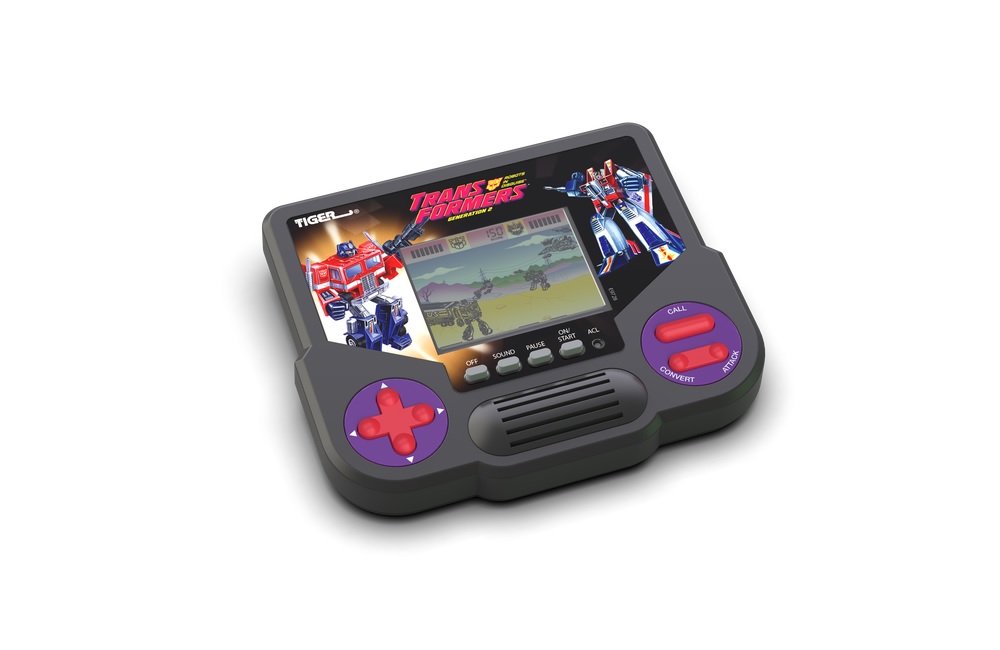 Mainan handheld Tiger meraih kepopuleran karena bagi para orang tua saat itu, mereka merupakan alternatif yang lebih terjangkau dari Game Boy. Consoleportable Nintendo 8-bit tersebut meluncur di tahun 1989, dibanderol US$ 90 per unit dengan harga game mencapai US$ 30. Sementara itu, produk Tiger Electronics bisa dimiliki cukup dengan mengeluarkan belasan dolar saja.
Selain harga yang jauh lebih terjangkau, keunggulan lain mainan handheld Tiger dibanding Game Boy adalah penampilannya. Bisa Anda lihat sendiri gambar-gambar atraktif yang produsen bubuhkan di casing. Penyajian seperti ini pada akhirnya membuat tiap produk Tiger layak dikoleksi.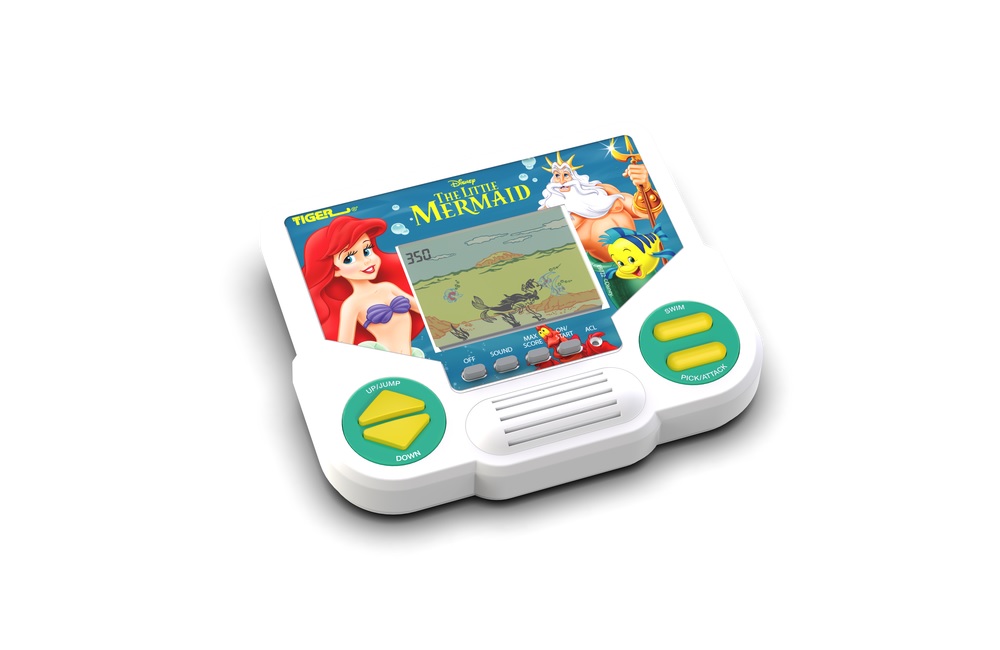 Keempat permainan handheld retro Tiger kabarnya sudah bisa dipesan melalui Gamestop, dijajakan seharga US$ 15. Namun sepertinya produk baru disiapkan secara lokal untuk konsumen di Amerika saja. Situs Gamestop tidak bisa diakses oleh kita yang berada di luar wilayah itu.
Via The Verge & VentureBeat.
From Our Network