Esports Ecosystem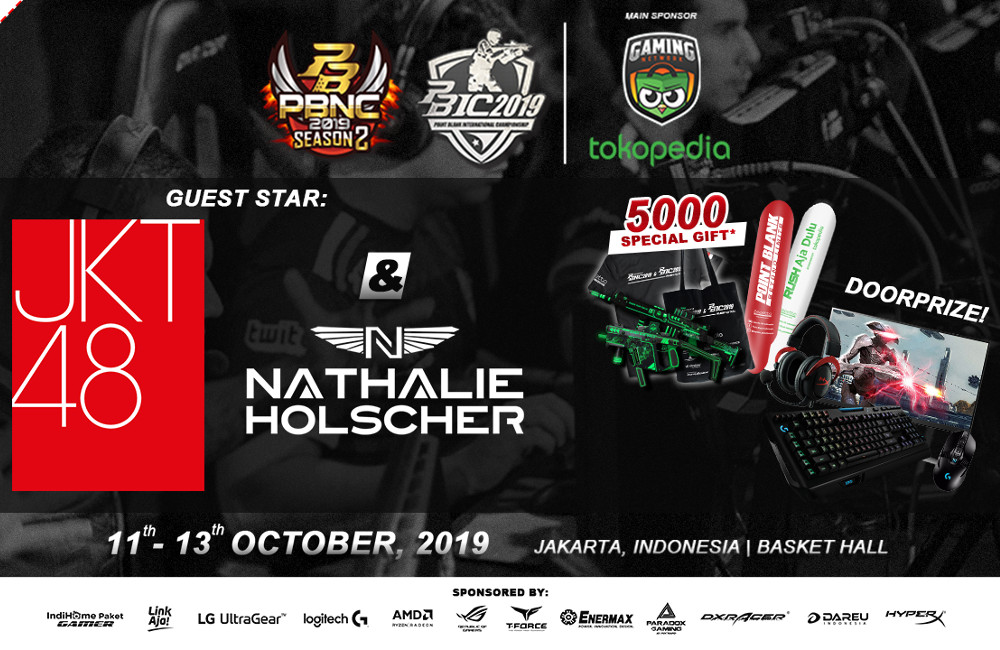 Empat kompetisi sekaligus dalam satu ajang akbar, seperti apa keseruannya?
Para pecinta Point Blank terutama yang juga menggemari esports tentu sudah menanti-nantikan datangnya kompetisi akbar game tersebut di tanah air. Siapkan semangat Anda karena sebentar lagi Zepetto akan mempersembahkan ajang puncak kompetisi Point Blank. Tidak hanya satu, tapi empat acara sekaligus akan digelar pada tanggal 11 – 13 Oktober 2019 di Basket Hall Gelora Bung Karno, Jakarta.
Acara itu adalah Grand Final Point Blank National Championship (PBNC) 2019 Season 2, Grand Final Point Blank Ladies Championship (PBLC) 2019, Grand Final Point Blank Junior League (PBJL) Season 2, dan terakhir yaitu turnamen antarnegara Point Blank International Championship (PBIC) 2019. Dengan pengadaan empat puncak kompetisi secara serentak, bisa dipastikan bahwa acara ini akan menjadi sebuah festival esports yang sangat meriah.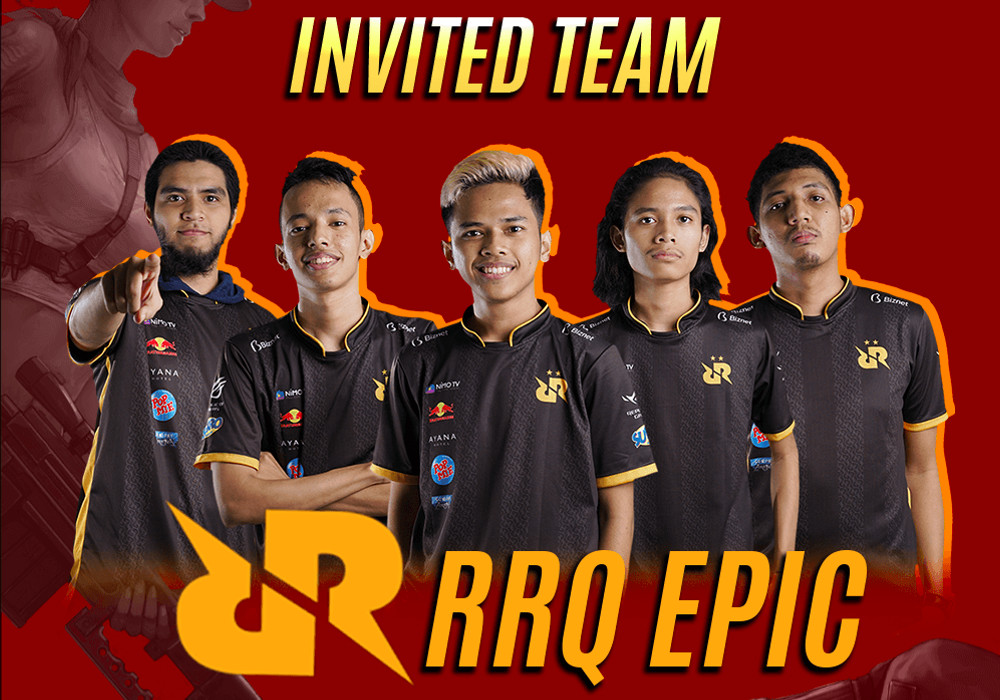 Untuk menambah kemeriahan itu, Zepetto selaku penerbit Point Blank di Indonesia telah mengundang dua bintang tamu spesial. Mereka adalah grup idola JKT48 dan DJ Nathalie Holscher. Selain menonton tim-tim esports kesayangan Anda bertanding, Anda juga bisa menikmati hiburan secara live di panggung PBNC 2019 Season 2 dan PBIC 2019.
Masih ada berbagai keseruan lain yang bisa Anda dapatkan dengan mengikuti acara ini. Salah satunya adalah hadiah ketika Anda melakukan pembelian tiket melalui Tokopedia. Dengan membeli tiket yang tersedia secara gratis (Silver Ticket) Anda akan langsung mendapat in-game item spesial. Sementara itu pembelian tiket berbayar (Golden Ticket) akan memberikan hadiah tambahan berupa voucher diskon pembelian PB Cash di Tokopedia, serta kesempatan memperoleh merchandise untuk 1.000 pengunjung pertama setiap harinya. Pembelian tiket dapat dilakukan secara online maupun on the spot di lokasi acara.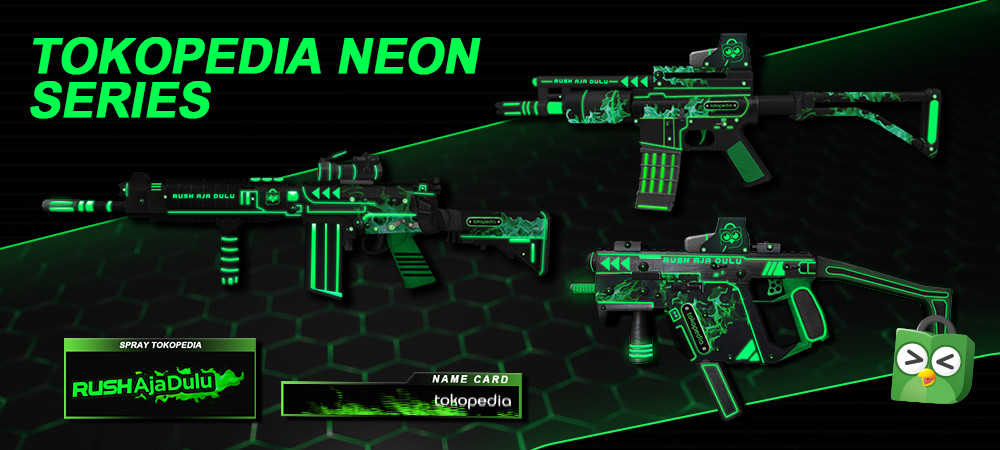 Seluruh pengunjung di venue juga berkesempatan memenangkan merchandise spesial dari Zepetto dengan mengikuti stamp event atau purchase event selama acara berlangsung. Merchandise itu cukup beragam, mulai dari keyboard, mouse, headset, dan lain-lain. Booth PB Shop juga akan menyediakan sejumlah pernak-pernik eksklusif, seperti t-shirt, hoodie, dan tumbler bertema Point Blank.
Berikut 16 tim peserta Grand Final PBNC 2019:
RRQ Epic
Alter Ego
XCN Xgate
Recca Esports
The Prime
RRQ Endeavour
Malgamers TFG
ONEMORE
AA'WR9 Ganesha
GTH MP Albaria
Chemical Gaming
M.O.D. Release
Glory GFS SAS Dynasty
MV Esport 4NGER
Xgate OSVXREVOLT
PRFS Fisabilillah 26
Berikut 4 tim peserta Grand Final PBLC 2019:
Power Danger Survival Revolt
TF2W Esports by SBE
The Prime Recall Inea
EVOS Galaxy Sades MRN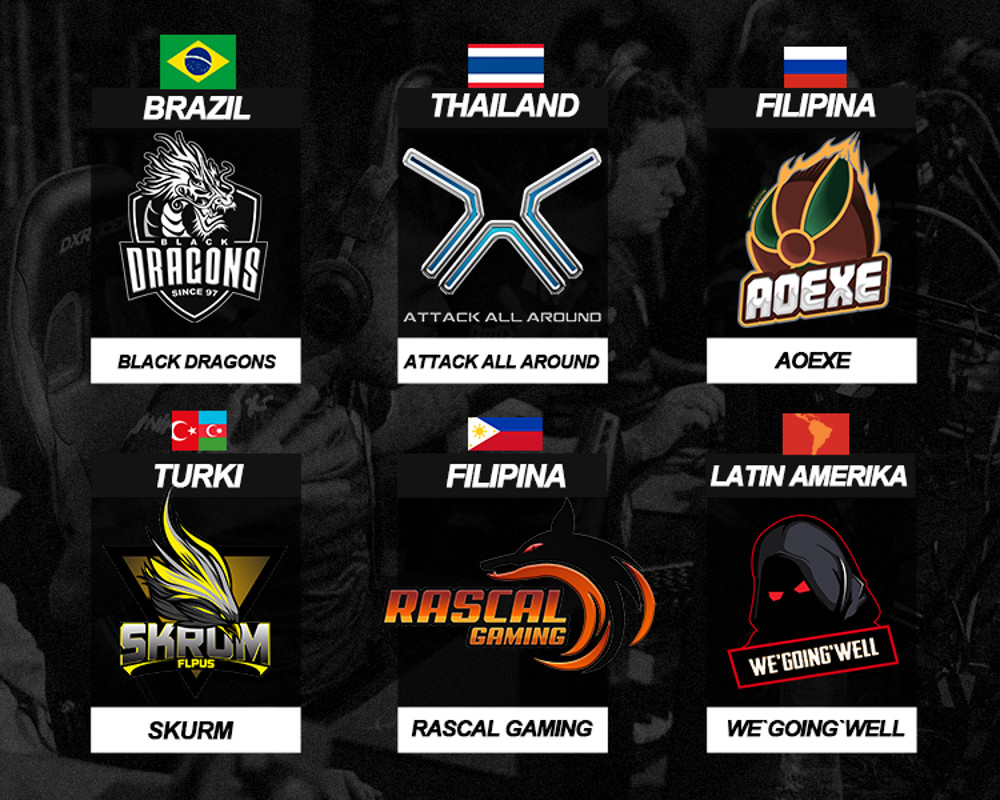 Berikut 2 tim peserta Grand Final PBJL 2019:
PBIC 2019 akan diikuti tim dari 7 negara/wilayah, yaitu:
Indonesia (2 tim)
Brasil – Black Dragons
Filipina – Rascal Gaming
Amerika Latin – We Going Well
Rusia – AOEXE
Thailand – Attack All Around
Turki – SKURM
Indonesia sebagai tuan rumah mendapat jatah khusus dua tim perwakilan dalam PBIC 2019, jadi tim juara 1 dan 2 dari PBNC 2019 nantinya yang akan maju. Jangan lupa catat tanggalnya dan pastikan Anda hadir untuk mendukung perjuangan atlet-atlet esports Indonesia dalam bertanding di kompetisi global!
From Our Network