Esports Ecosystem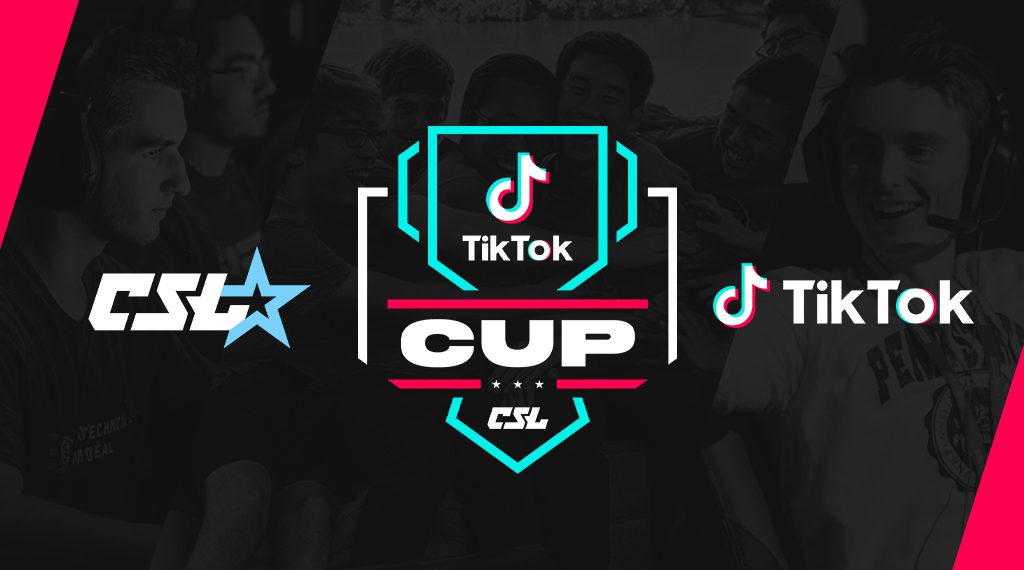 Ada empat game yang diadu dalam TikTok Cup, yaitu CS:GO, Fortnite, League of Legends, dan Rocket League
TikTok bekerja sama dengan Collegiate StarLeague (CSL) untuk mengadakan TikTok Cup, turnamen esports bagi mahasiswa. Memang, CSL adalah penyelenggara turnamen esports yang mengkhususkan diri pada tingkat universitas. Ada empat game yang akan diadu dalam TikTok Cup, yaitu Fortnite, League of Legends, Counter-Strike: Global Offensive, dan Rocket League.
Total hadiah dari TikTok Cup mencapai US$60 ribu (sekitar Rp931 juta). Namun, total hadiah tersebut tidak dibagi rata untuk empat game. Masing-masing game memiliki jumlah hadiah yang berbeda-beda. Kompetisi ini terbuka untuk semua orang yang masih terdaftar sebagai mahasiswa dari universitas di Amerika Serikat.
Selain kompetisi esports, TikTok juga menyelenggarakan kompetisi untuk membuat video tentang TikTok Cup. Tentu saja, video tersebut harus dibagikan di platform TikTok. Untuk ikut serta dalam kompetisi ini, seseorang hanya perlu menggunakan tagar TikTokCupContest, lapor Neowin. Pemenang dari kontes video TikTok Cup akan mendapatkan US$2.500 (sekitar Rp38,8 juta).
We're thrilled to partner with @TikTok_US to bring the first-ever TikTok Cup for college gamers. Register for free and compete for over $60,000 in prizing.

➡️ https://t.co/TVHY8O9ozmpic.twitter.com/lm5SUX280d

— Collegiate StarLeague (@CStarleague) April 27, 2020
"Collegiate StarLeague sangat senang karena bisa bekerja sama dengan tim TikTok untuk memberikan kesempatan pada mahasiswa gamer dalam membuat konten yang menggabungkan esports, game, dan video TikTok," kata Wim Stocks, CEO dari World Gaming Network dan Collegiate StarLeague, seperti dikutip dari Gamasutra. "Kami tidak sabar untuk melihat video seperti apa yang akan dibuat oleh para peserta. Kami berterima kasih pada TikTok atas kerja samanya."
Ini bukan kali pertama, TikTok menyasar komunitas gamer. Pada Januari 2020, TikTok bekerja sama dengan Fortnite untuk mengadakan event #EmoteRoyaleContest. Dalam kontes ini, para peserta diminta untuk mengunggah video singkat dari tarian mereka. Tarian dari pemenang akan dijadikan sebagai salah satu emote dalam Fortnite.
Masih pada bulan Januari, ByteDance, perusahaan induk TikTok, juga dikabarkan tertarik untuk memasuki industri mobile game. Memang, sebelum ini, mereka juga telah menargetkan para gamer kasual. Namun, nantinya, mereka juga berencana untuk menyasar para hardcore gamer.
Sumber header: The Esports Observer
From Our Network