Esports Ecosystem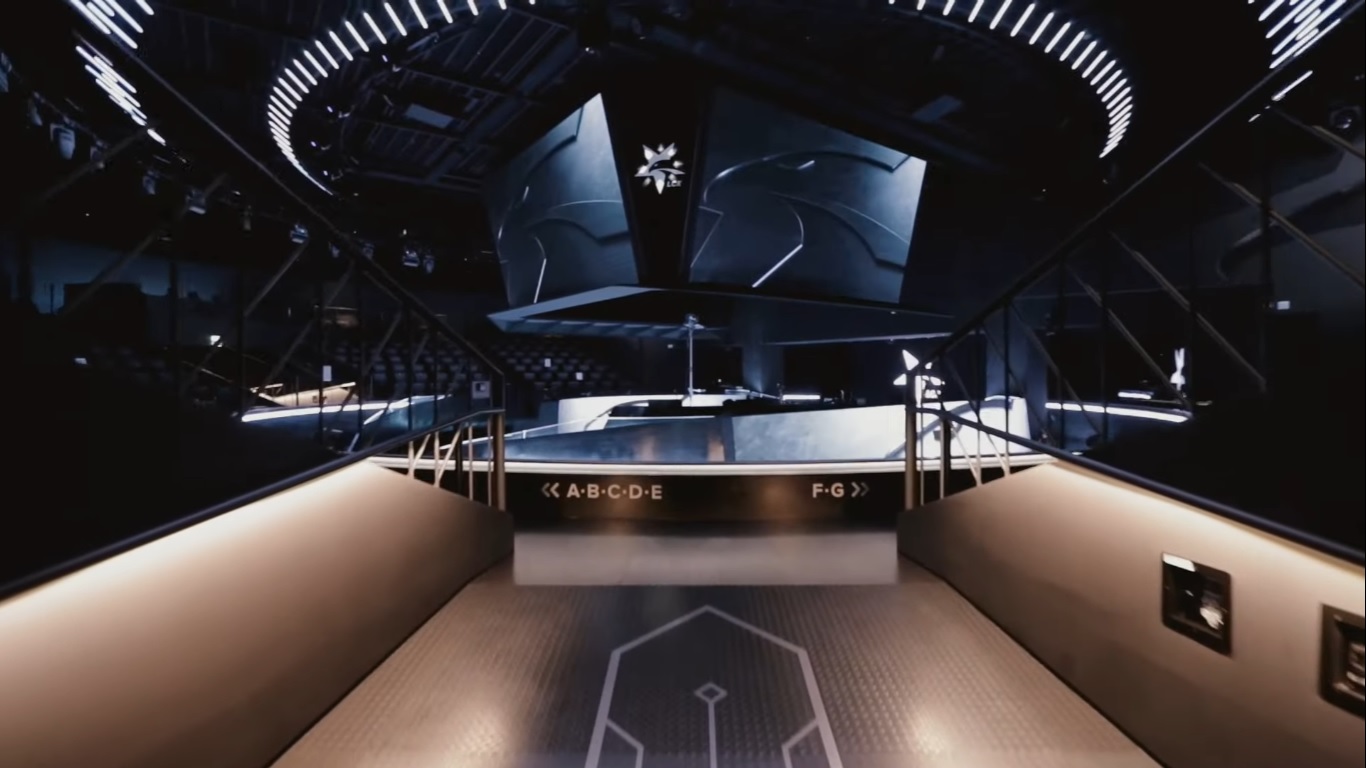 Mencari pendanaan melalui crowdfuding platform bisa memberi warna baru di ekosistem esports global
Sebuah perusahaan startup yang bermarkas di negara bagian California, Amerika Serikat, Gamer Republic, membuka campaign di crowdfunding platform Kickstarter. Inisiatif yang dilakukan perusahaan yang ingin berlaga di gelaran LCK musim 2021 terbilang baru, tidak biasa, dan mengejutkan.
Jika ditelisik dari sisi bisnis, penggunaan crowdfunding platform untuk mencari pendanaan proyek ataupun merintis usaha bukanlah hal yang baru. Campaign yang baru-baru ini dimulai menuai juga berbagai respon dari komunitas gamers League of Legends.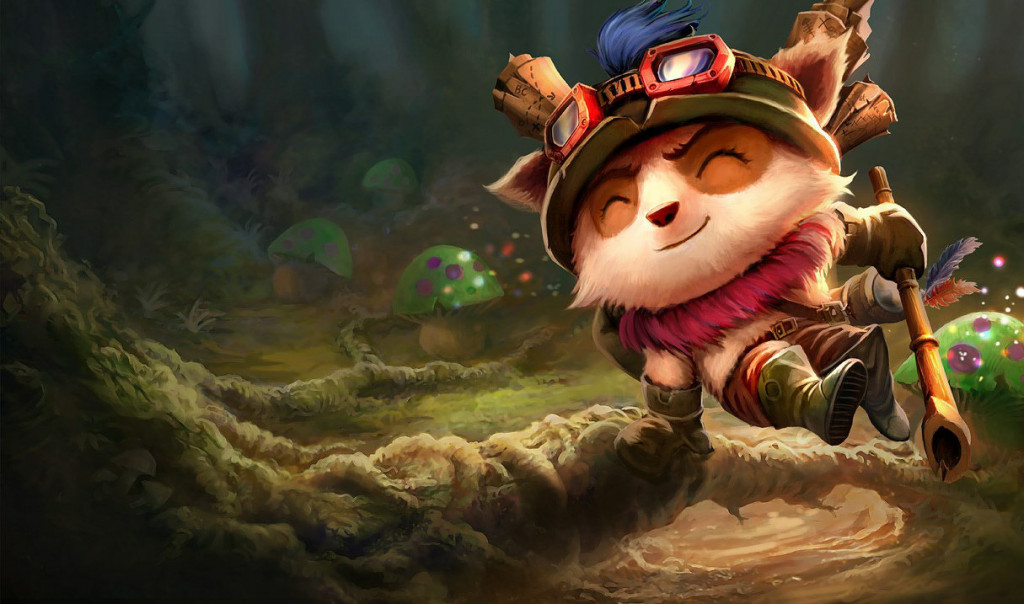 Beberapa waktu yang lalu diumumkan bahwa LCK akan beralih ke sistem franchise. Korea Selatan adalah salah satu region liga League of Legends profesional terakhir yang akan beralih ke sistem franchise. Tidak seperti pada sistem sebelumnya, sistem franchise akan membuat tim yang berpartisipasi tidak lagi harus menghadapi tekanan yang tinggi akan kemungkinan turun kasta. Dengan demikian tim-tim akan lebih tenang dan berfokus lebih pada pengembangan roster dan bisnis secara jangka panjang.
Menurut informasi yang tersedia di laman Kickstarter, untuk mendukung operasinya di waktu mendatang Gamer Republic menargetkan diri untk dapat mengumpulkan dana  sebasar 20 juta Dolar Amerika. Secara garis besar pendanaan yang berhasil terkumpul akan dialokasikan masing-masing sebesar 10 juta guna membiayai pengajuan franchise slot di League of legends Championship Korea 2021 dan biaya operasional tim selama dua tahun ke depan.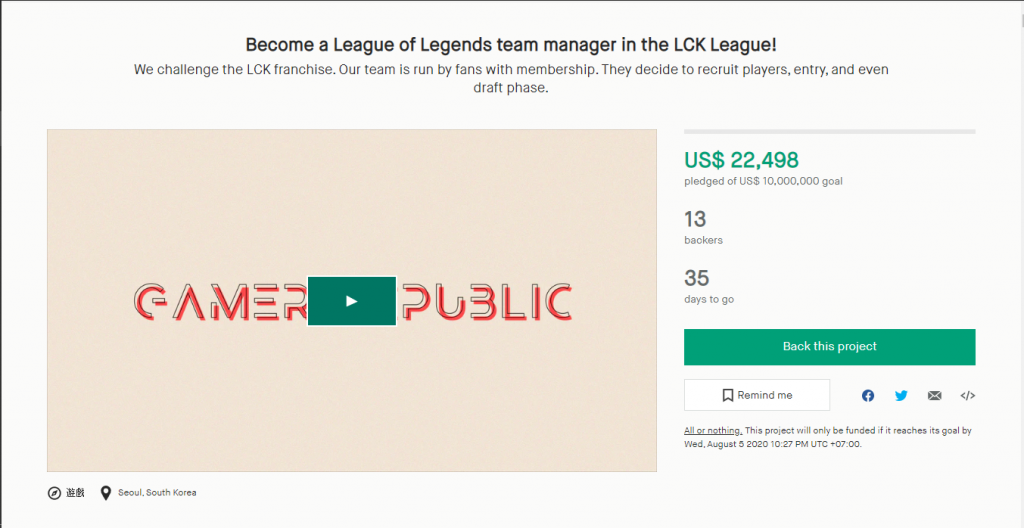 Adapun sebuah konsep baru yang ditawarkan oleh Gamer Republic adalah partipasi pendana dalam pengambilan kebijakan. Dengan sejumlah tingkatan dari partisipasi pendanaan, Anda akan memiliki akses untuk berkontribusi pada jalannya operasional tim.
Lebih jauh lagi, sistem membership yang ditawarkan Gamer Republic memberikan Anda, pertama-tama, peluang menentukan siapa saja yang pantas duduk sebagai coach dan manager. Setelahnya akan dilanjutkan dengan memberikan pencarian dan penentuan roster.Semua hal di atas akan menajadi sebuah disrupsi di skena esport secara global.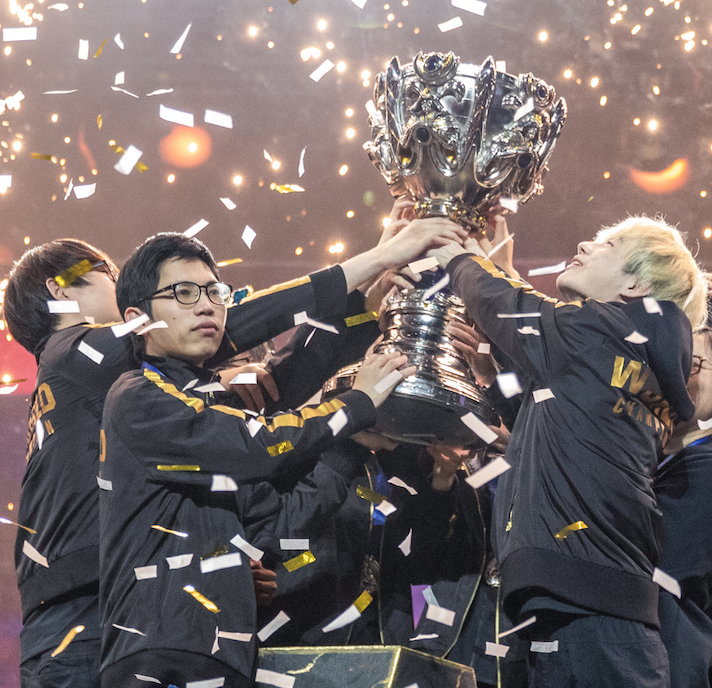 Di waktu bersamaan, sebuah team management paltform akan dipersiapkan untuk mewujdukan partisipasi yang nyata dari member. Sebelum sebuah keputusan dapat diambil, member akan disuguhkan bermacam data yang komprehensif untuk dapat menimbang dan menentukan kebijakan yang mempengaruhi tim.
Nantinya di akhir musim, akan ada sistem skoring internal dan pemberian reward bagi member terbaik. Terlebih, jika tim finis dengan prestasi yang baik dan memenangkan hadiah uang, member juga akan mendapatkan bagian dari hadiah uang yang dimenangkan oleh tim sesuai dengan tingkat partisipasi pendanaan.
From Our Network