Game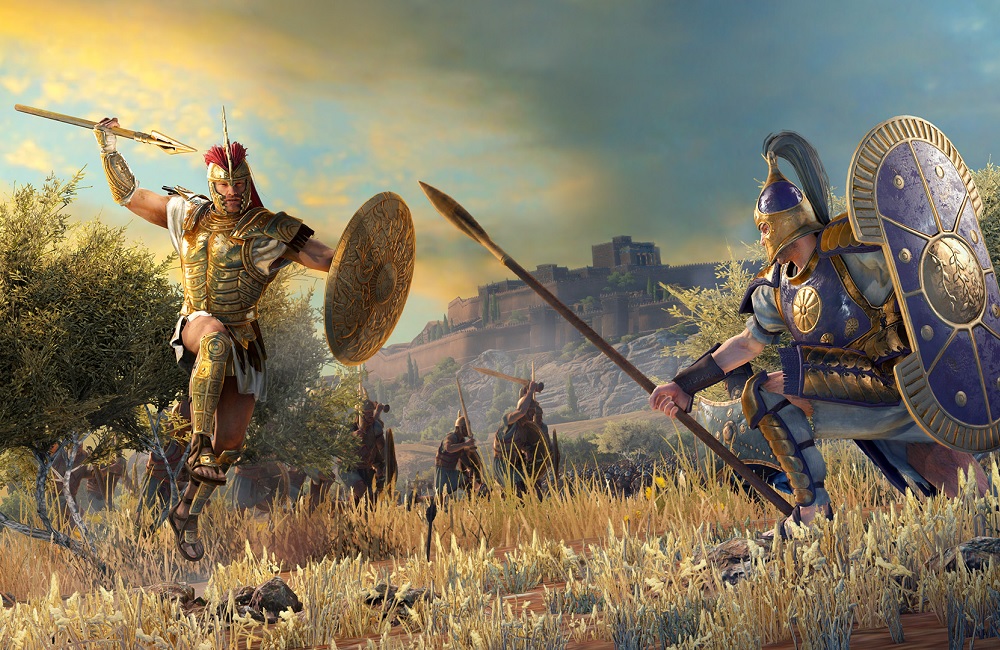 Kali ini Creative Assembly mencoba membawa kita ke suatu era ketika sejarah dan mitos tercampur aduk.
Di antara begitu banyaknya jenis permainan, genre strategi ialah spesies yang mulai punah. Dari tahun ke tahun, kuantitas perilisan game strategi terus menurun. Sudah dua tahun berlalu sejak Age of Empires IV diumumkan tanpa ada update info apapun, dan kini banyak penggemar strategi menyandarkan harapannya pada tim The Creative Assembly selaku pencipta seri Total War.
Seri ini melakukan debutnya 19 tahun silam lewat peluncuran Shogun di PC. Ciri khas utama Total War adalah kombinasi gameplay antara strategi turn-based dengan skenario pertempuran real-time berskala raksasa, menantang Anda untuk memimpin ribuan prajurit di saat yang bersamaan. Total War umumnya selalu mengangkat tema sejarah (dengan Warhammer sebagai perkecualian). Tapi kali ini, Creative Assembly mencoba membawa kita ke masa ketika sejarah dan mitos tercampur aduk.
Minggu ini, studio asal Inggris itu resmi mengumumkan A Total War Saga: Troy. Seperti yang bisa diterka dari judulnya, permainan fokus pada konflik Perang Troya. Para sejarawan hingga kini masih mencari tahu apakah Perang Troya betul-betul terjadi atau itu semua hanyalah hasil imajinasi sang penulis legendaris Homer lewat epos Iliad. Namun latar belakang cerita game tetap seperti yang pernah Anda dengar/saksikan: Paris dari Troya menculik ratu Helen dari Sparta, memercik perang selama satu dekade.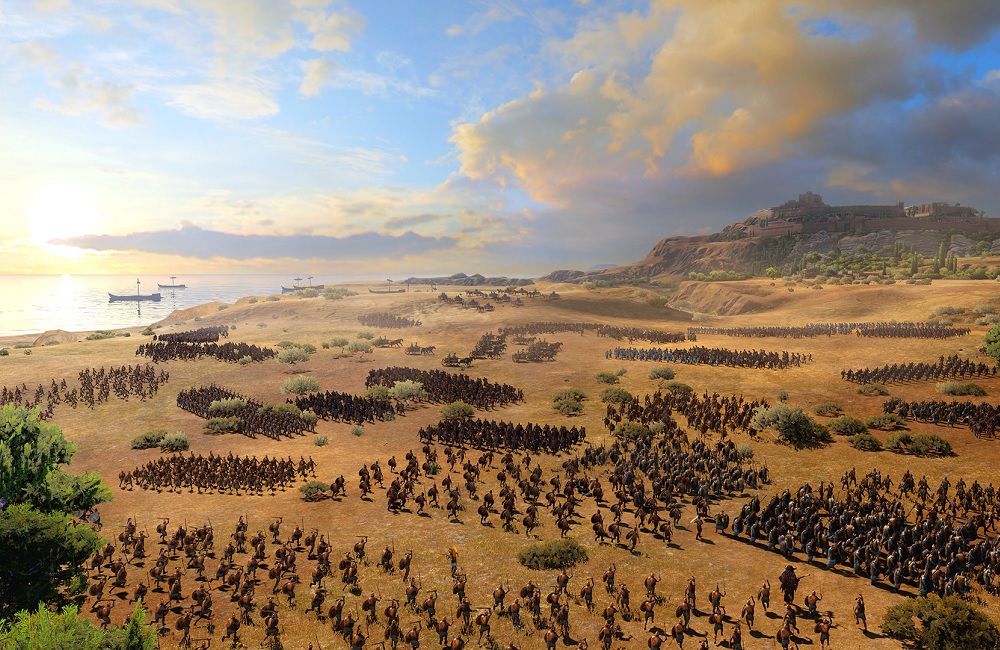 Tapi sedikit berbeda dari Iliad, faksi-faksi Yunani tidak serta-merta bersatu untuk memerangi Troya. A Total War Saga: Troy tetap menghidangkan struktur sandbox, dan delapan faksi yang bisa Anda pilih boleh jadi malah saling berperang. Beberapa kelompok juga ada yang lebih cenderung mendukung Troya, dan dengan bermain sebagai mereka, Anda bahkan bisa menghentikan bangsa Sparta sebelum mencapai Troya.
Saat game dimulai, faksi-faksi tersebut tidak besar. Dan seandainya memilih bermain jadi Raja Meneleus dari Sparta, Anda tak bisa langsung menghimpun prajurit dan berlayar ke Troya. Anda perlu mengumpulkan perbekalan seperti pangan dan anggur, serta menjalin persekutuan dengan faksi lain. Kemenangan juga lebih mudah dicapai jika para pahlawan mendukung Anda. Beberapa nama terkenal bisa Anda rekrut, contohnya Achilles, Agammemnon dan Hector. Pemain bahkan bisa memperkuat pasukannya dengan makhluk-makhluk mitos seperti minotour.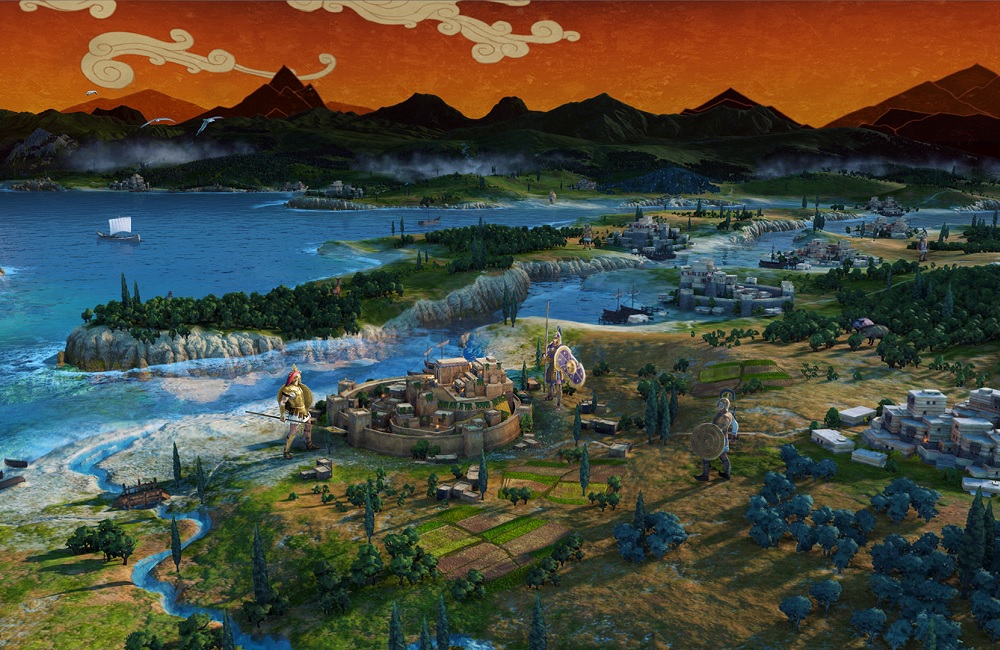 Yang membuat A Total War Saga: Troy lebih dinamis adalah karakteristik unik para hero. Mereka sangat kuat, suka pamer dan gemar menantang sesamanya dalam pertempuran satu lawan satu. Pahlawan-pahlawan juga punya misi sendiri. Misalnya di tengah perang, Odysseus diminta pulang demi mengusir beberapa orang yang mencoba meminang istrinya serta merebut kerajaannya. Jika berhasil, ia akan mendapatkan senjata baru sekaligus mengangkat putranya sebagai hero.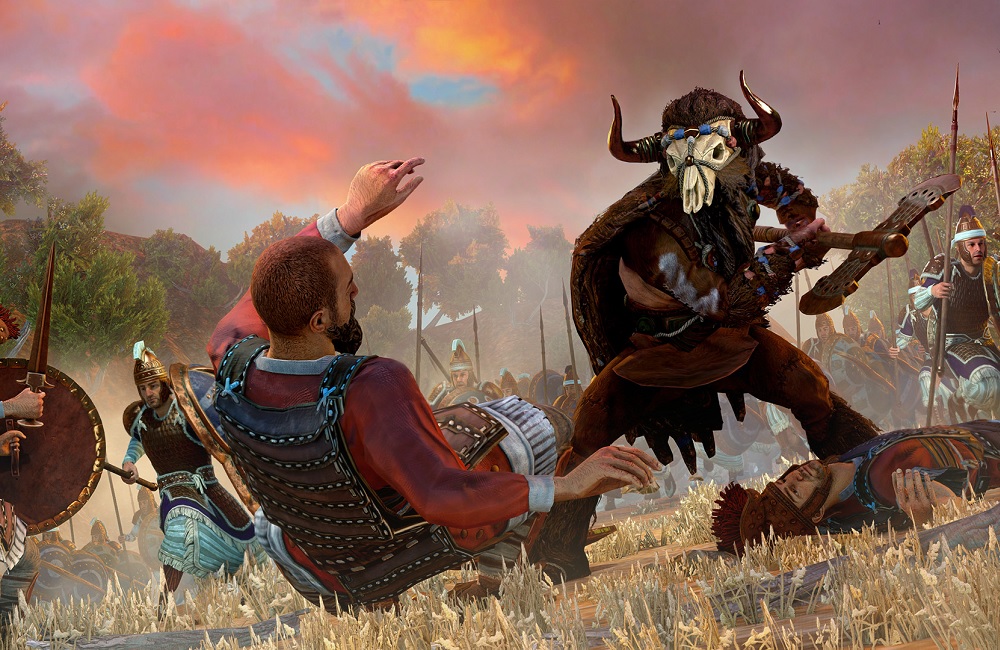 Dewa juga memegang peranan penting di Perang Troya. Mereka mungkin tidak akan membantu Anda meluluh-lantakkan musuh secara langsung, namun dengan tunduk dan patuh pada dewa-dewi tertentu, Anda akan mendapatkan bonus – contohnya membuat pasukan lebih kuat atau mendongkrak kemampuan negosiasi pemimpin faksi.
Sega selaku perusahaan induk Creative Assembly berencana untuk meluncurkan A Total War Saga: Troy rencananya di PC pada di tahun 2020, tapi buat sekarang, tanggal pasti perilisannya belum diketahui.
Via PC Gamer.