Esports Ecosystem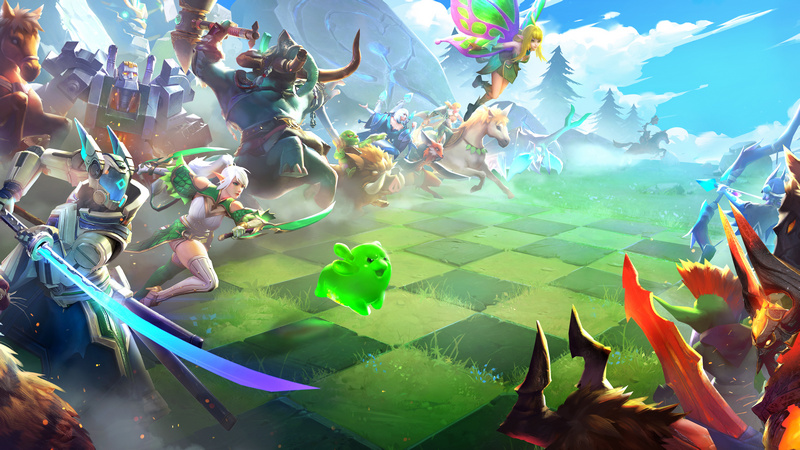 Pendapatan mereka dari game mobile naik walau pendapatan dari game PC turun
Tencent baru mengumumkan laporan keuangannya. Pada Q2 2019, total pendapatan konglomerat asal Tiongkok itu mencapai 88,8 miliar yuan atau sekitar Rp180,4 triliun. Sebagai konglomerasi internasional, Tencent memiliki banyak divisi yang bergerak di bidang yang berbeda-beda, salah satunya game.
Sejauh ini, menurut Esports Observer, Tencent telah menghabiskan dana hingga US$2 miliar di industri esports. Selain itu mereka, juga berusaha untuk mengembangkan game-game esports, seperti game MOBA Arena of Valor. Mereka juga menjadi penerbit dari PUBG Mobile. Total pendapatan game online yang mereka dapatkan mencapai 27,3 miliar yuan, naik 8 persen dari tahun lalu. Kontribusi terbesar berasal dari game mobile, yang pendapatannya mencapai 22,2 miliar yuan.

Sementara pendapatan dari game PC justru mengalami penurunan 9 persen menjadi 11,7 miliar yuan (sekitar Rp23,76 triliun). Tampaknya, penghasilan dari game PC menurun karena pemerintah Tiongkok sempat membekukan perizinan peluncuran game-game baru. Larangan itu mulai berlaku sejak Maret 2018 dan baru dihapus pada April lalu.
Meskipun pemerintah telah kembali mengizinkan peluncuran game baru, peraturan terkait game yang boleh diluncurkan menjadi semakin ketat. Misalnya, game judi seperti poker tak lagi boleh diluncurkan. Padahal, game itu adalah salah satu favorit developer karena mudah dibuat dan bisa memberikan untung yang besar. Game lain yang tak boleh diluncurkan adalah game dengan latar belakang masa imperial. Game yang menunjukkan darah dan mayat juga dilarang.
Inilah alasan mengapa Tencent meluncurkan versi adaptasi dari PUBG di Tiongkok, yang dinamai Game for Peace. Tencent sempat meluncurkan PUBG di negara asalnya. Hanya saja, mereka dilarang untuk memonetisasi game itu. Setelah menunggu izin dari pemerintah selama satu tahun, Tencent memutuskan untuk menarik PUBG dan menggantinya dengan Game for Peace, yang memiliki gameplay sama persis seperti game battle royale itu meski ada detail yang mungkin terlihat agak aneh. Misalnya, setelah Anda membunuh seseorang, dia akan melambaikan tangan sebelum berlari pergi.
Setelah larangan untuk meluncurkan game baru dicabut pada April, Tencent merilis 10 game baru pada Q2 2019, satu game lebih banyak jika dibandingkan dengan kuartal sebelumnya. Menurut VentureBeat, game-game baru itu belum memberikan kontribusi pada pendapatan total Tencent karena kebanyakan masyarakat Tiongkok senang untuk bermain game gratis dengan item yang bisa dibeli. Itu artinya, tidak peduli berapa banyak orang yang memainkan game-game baru Tencent, mereka tidak akan mendapatkan uang saat itu juga. Sebagai gantinya, Tencent akan mendapatkan uang ketika pemain mulai membeli itemyang dijual.
"Pendapatan dari game smarpthone naik 5 persen dari kuartal sebelumnya, seiring dengan semakin banyaknya game yang kami luncurkan setelah lisensi izin monetisasi dibuka kembali, mengimbangi kuartal yang biasanya lemah," tulis Tencent dalam laporan keuangannya. Salah satu game yang Tencent luncurkan dengan sukses adalah Teamfight Tactics, game autochess yang merupakan spinoff dari League of Legends.
"Pendapatan dari League of Legends naik jika dibandingkan tahun lalu, berkat skin karakter bertema esports yang populer," tulis Tencent. "Pada Juni, League of Legends juga memperkenalkan mode baru, Teamfight Tactics, memberikan kontribusi pada pertumbuhan pengguna harian dan lama waktu bermain. Teamfight Tactics telah menjadi pemimpin dalam kategori autochess yang masih baru."
Game lain yang Tencent bahas adalah Peacekeeper Elite. Meskipun game itu baru diluncurkan pada Mei lalu, game itu telah memiliki lebih dari 50 juta pengguna harian. Untuk memonetisasi game tersebut, Tencent menjual season pass. Cepatnya game Tencent mendapatkan 50 juta pengguna harian menunjukkan bagaimana konglomerasi itu mendominasi pasar Tiongkok.
From Our Network