Esports Ecosystem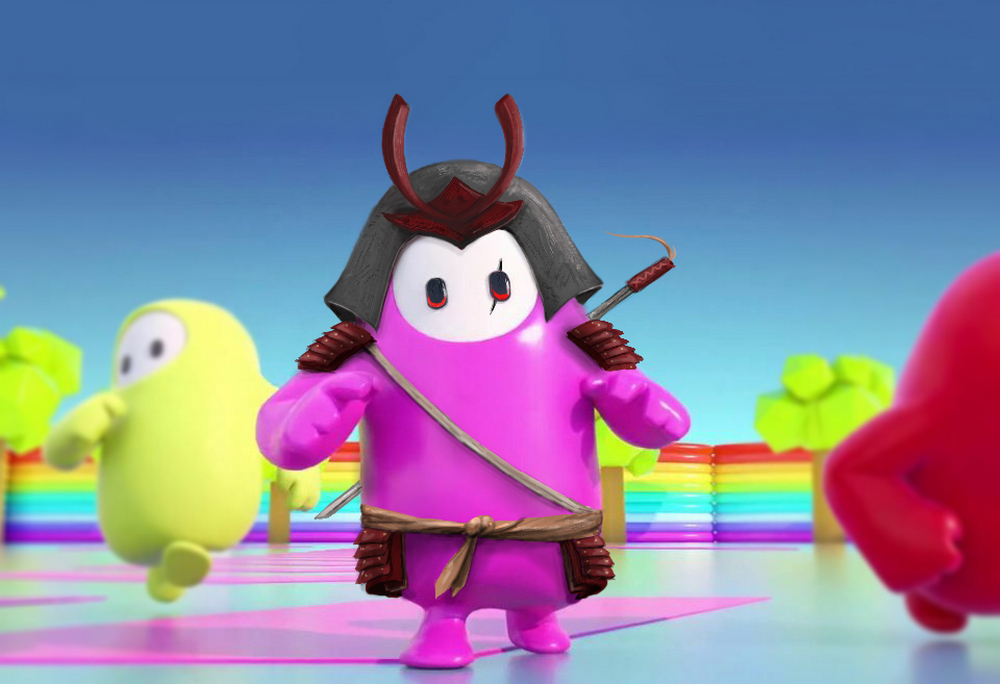 Dalam lelang amal bertajuk Battle of the Brands, G2 Esports menawar 130 ribu dollar AS demi menghadirkan maskot mereka sebagai skin di dalam game Fall Guys.
G2 Esports, organisasi esports asal Spanyol, menawar pengembang Fall Guys dengan uang sejumlah 130.003 dollar AS, demi dapat menghadirkan maskot mereka sebagai skin di dalam game. Semua ini bermula ketika akun Twitter resmi @FallGuysGame, memulai sebuah sayembara bertajuk Battle of the Brands.
Lewat twit tersebut, pengembang Fall Guys mengatakan bahwa kegiatan tersebut mereka buat karena melihat banyaknya brand yang menunjukkan keinginannya untuk dapat tampil di dalam game. Alih-alih sekadar menjadi ladang mencari keuntungan, pengembang Fall Guys akhirnya memutuskan untuk membuat semacam lelang amal.
https://twitter.com/FallGuysGame/status/1295416753976160259
Para brand diperkenankan menawar Fall Guys dengan sejumlah uang, demi bisa mendapat kesempatan tampil di dalam game Fall Guys sebagai skin. Nantinya, uang hasil lelang akan didonasikan kepada SpecialEffect. Mengutip dari Forbes, SpecialEffect merupakan sebuah organisasi non-profit berbasis di Inggris dengan fokus untuk membantu para gamers dengan disabilitas. SpecialEffect terkenal karena mereka kerap kali membuat sebuah setup kontrol kustom, yang memungkinkan penyandang disabilitas jadi bisa bermain game.
Sejauh ini, lelang amal yang dilakukan Fall Guys berhasil menarik nama-nama besar di dunia internet. Lelang dibuka oleh WarFrame, yang menawar 20.000 dollar AS. Bahkan, Jimmy Donaldson atau MrBeast, seorang YouTuber ternama, bahkan sempat menawar dengan angka sebesar 100.000 dollar AS.
We raise the bid to $130,003 for this bad boy. https://t.co/L51SKKx67tpic.twitter.com/QV5hNGgtVn

— G2 Esports (@G2esports) August 18, 2020
Pengembang Fall Guys melalui akun resmi mengatakan bahwa lelang ini akan berlangsung selama 2 pekan sejak kegiatan tersebut diumumkan pada 18 Agustus 2020 kemarin. G2 Esports sendiri langsung melemparkan penawarannya di hari yang sama pada saat lelang amal ini dilakukan. Melihat durasi lelang yang masih cukup panjang, sepertinya G2 Esports punya kemungkinan menang lelang yang kecil, kecuali mereka menawar dengan lebih besar lagi.
G2 Esports sendiri bisa dibilang sebagai salah satu organisasi terbesar di Eropa untuk saat ini. Mereka memiliki setidaknya 3 divisi dengan prestasi yang mentereng, yang baru saja diperpanjang kontraknya hingga tahun 2022 pada Juli 2020 kemarin. Carlos Rodriguez Santiago atau Ocelote sang CEO, juga terkenal sebagai sosok ambisius yang ingin membuat G2 Esports jadi dikenal lebih banyak orang lagi. Terakhir kali, Ocelote menunjukkan ambisi ini lewat skena VALORANT, game FPS terbaru dari Riot Games yang baru rilis pada 2 Juni 2020 kemarin.