Esports Ecosystem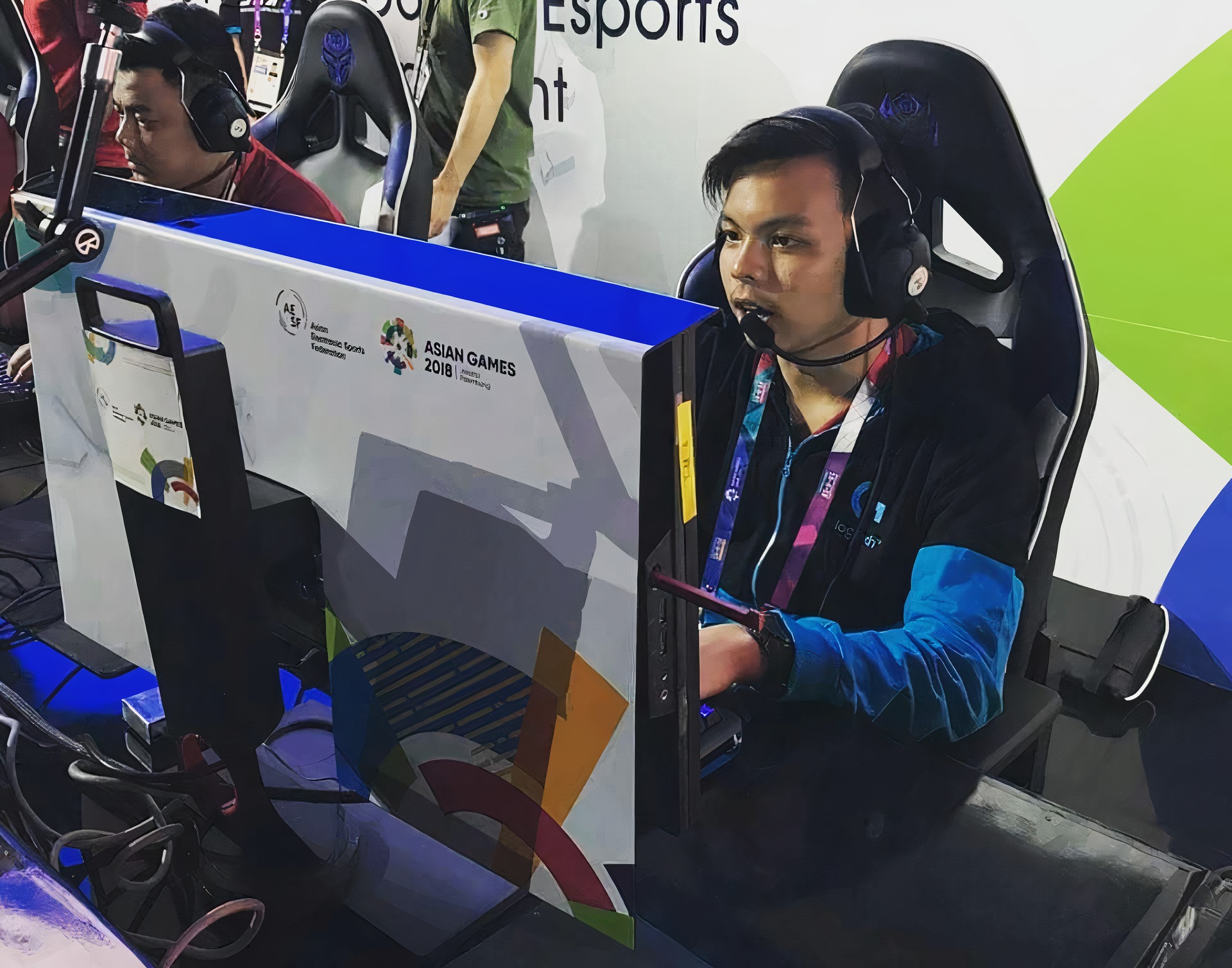 The hardships and struggles of an esports player often go untold, as most spotlight is given to success stories over meaningful progress. Following Peter Tjahjadi's esports journey, we shall witness a humble beginning, a critical decision-making, and a delicate balance of talent and skill.
When the public thinks of esports, they used to understand it merely as a bunch of nerds playing their games intensely. It is only in recent years that the public perception has changed towards a more open mindset regarding what esports really is. However, what is more often discussed and attended to is how successful an esports athlete could be — with all the luxury of fame, wealth, and prestige.
Yet, not everybody understands the hardship and struggle that comes before all of those ideals. In fact, not everybody made it to the big stage. Some retired before ever lifting trophies, or had to leave because the game's scene couldn't survive the wave of modern esports titles. If anything, the decisions that an esports athlete makes during their career could crucially affect their longevity as a professional player.
Since stories like these are often untold, forgotten, or neglected, we must realize how esports is just like any other career: not everything will work out as we desire, and that making bold decisions is equally necessary.
Thinking of such a scenario made me recall a professional player whom I have had time to chat with back in 2017. At that time, Indonesia's esports scene was still under heavy development, and that only a small portion of the general public understood what it's all about. His name is Peter Tjahjadi, more commonly known by his in-game nickname, AirLiur.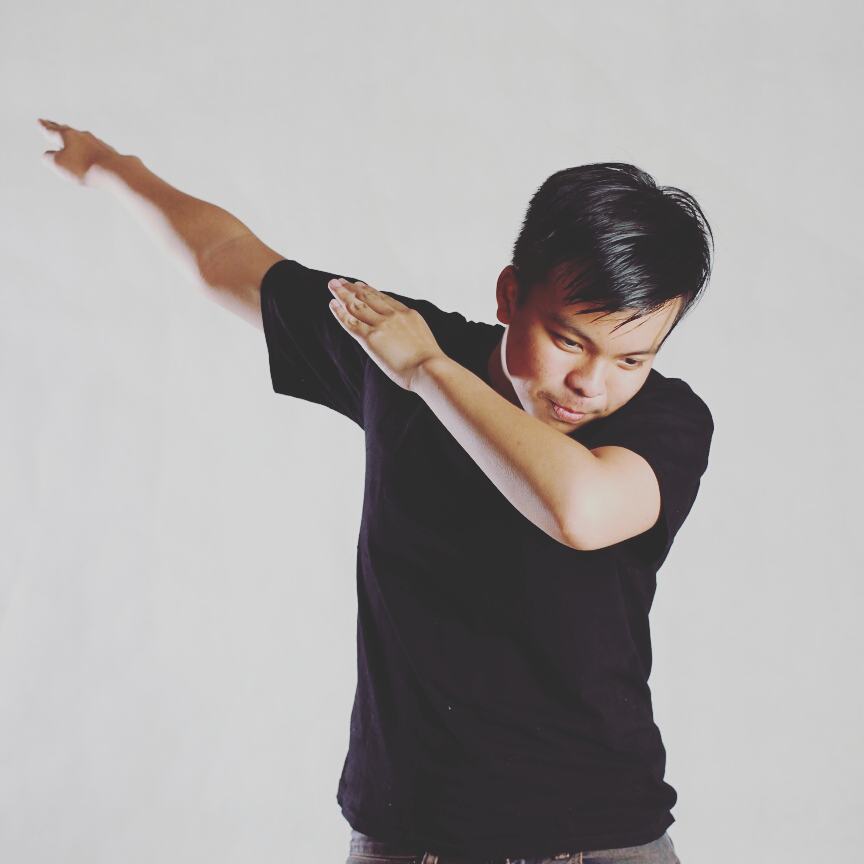 Seeing AirLiur take a sharp turn in his esports career, in my opinion, is as reflective as the present Indonesian esports scene today. Most, if not all, the focus is placed on the top-selling games, while less popular titles are gradually fading away. This led to the phenomenon of professionals having to switch to a different esports title, even if it meant a hard reset on their career.
Multiple professional players, especially those coming from PC-games like Dota 2 and League of Legends did just that. A handful of them made a transition to mobile games like Mobile Legends: Bang Bang, Arena of Valor, and recently League of Legends: Wild Rift.
Peter is indeed one of them. He made the switch from League of Legends to Mobile Legends and is currently part of Geek Fam Indonesia's Mobile Legends Development League (MDL) roster. What makes Peter's story intriguing is not only his quick adaptation to Mobile Legends' competitive scene, but also the price he had to pay to make the switch.
Bige, Bigetron, and the LGS
Peter started his competitive journey back in around 2014/15, which was during the earliest days of League of Legends Indonesia. The original game kickstarted in 2009, but it took quite a while to reach the Indonesian competitive scene. Like many others, Peter began by joining small-scale tournaments with a couple of friends.
Amongst his earliest tournaments is the Teemo Cup – a monthly event in search of the best rookie League of Legends teams. In conjunction with the game's new hype, the event organizers partnered with several internet cafes. In a roadshow-like fashion, League of Legends continued to popularize through these forms of events, attracting the earliest Indonesian communities.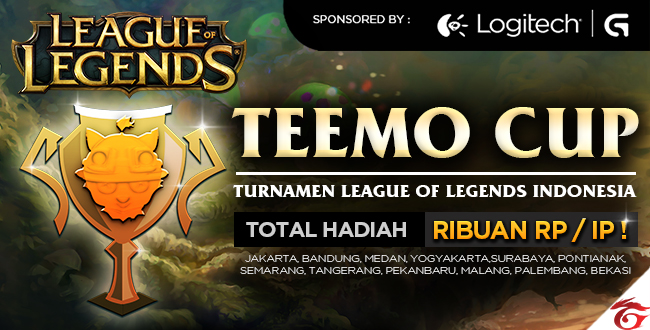 Teemo Cup, back in the day, meant quite a lot for rookies or casual players alike. The event featured in-game currency as prizes, as well as a chance to participate in Glorious Arena. Glorious Arena provided a pathway for teams to participate in League of Legends Indonesia's main league, the League of Legends Garuda Series, or LGS for short.
Afterward, AirLiur was recruited by his fellow future teammate, Teemolamon, forming a team called Bige. It was after a loss in the Glorious Arena when the two met Edwin Chia, also known as Starlest. They merged their respective teams, forming the foundation of Bigetron Esports.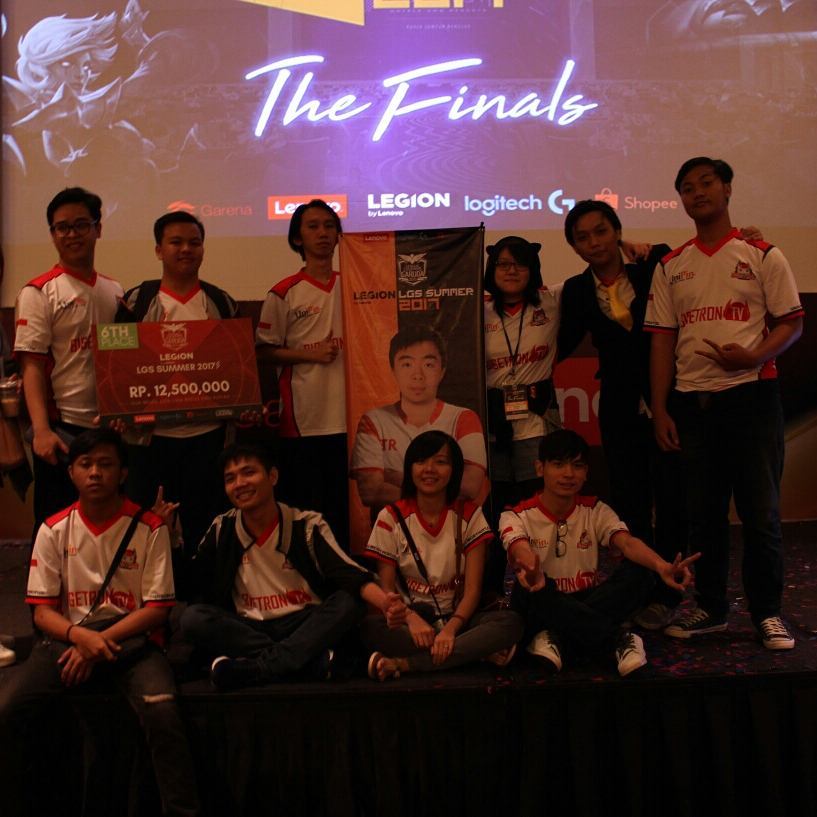 Today's Bigetron is known to not only be popular as ever, but they are also famed for having the strongest teams in all of esports. For instance, their PUBG Mobile team won PUBG Mobile World League 2020 – Season 0: East, and their newest division, League of Legends: Wild Rift roster, had just won SEA Icon Series 2021: Summer – Indonesia.
Back then, Bigetron's League of Legends team, according to Peter, struggled in terms of team communication, although the roster composition had great individual skill sets of their own. The team had a fair share of participating in LGS Season 7 after making it through the Round Robin. Together with Teemolamon, Starlest, Venus, Tibold, and Qoui, Peter played as the team's ADC during that season of LGS, leading to a 6th-place finish in the event.
Road to Asian Games 2018
Once the new season commenced, Peter found himself playing in a different team, known as Superamos. Superamos was the last-place finishers of the previous LGS season. In fact, they only made it to LGS 2017 Summer due to EVOS Esports deciding to not join the main event. Nonetheless, Peter's addition into the team, together with his former teammate Venus, proved to be a crucial decision to Superamos' upcoming performance.
In the Season Group Stage, Superamos climbed 3rd-place on the leaderboard tallying a 4-3 match result. Given their standings, Superamos received a Quarterfinals seed in the LGS 2018 Spring Playoffs. Unfortunately, their journey was quickly put to a halt after immediately losing 1-3 to Phoenix Esports. Peter and his squad had to be content with their 5th-place finish in the main event.
Post-LGS, Peter joined the ranks of Headhunters, which is amongst Indonesia's best League of Legends team. Headhunters had just finished 2nd in LGS 2018 Spring, but decided to revamp their roster with Peter joining the lineup as ADC. It is also this very Headhunters roster that made it to the Asian Games 2018 as Indonesia's national League of Legends representatives.
Their subsidiary ADC, cruzher, was just selected to become the national League of Legends coach. As a result, the team received a Direct Invite to the event, where they faced off against Asia's best League of Legends teams — including the giants of South Korea and China.
Despite their lengthy preparation, the Indonesian national team failed to secure a single match victory for the country. Seeded together in the same group as Chinese Taipei, Saudi Arabia, and Pakistan, the Indonesian representatives went 0-6 throughout the event. Hence, the team didn't only fail to advance into the Playoffs, but also went home as the last-place finishers in their very hometown where the Asian Games was held.
In hindsight, Peter thinks that his Asian Games experience was the "best thing that could have ever happened, it changed how people see me and esports." The Indonesian government and the public's view towards esports changed drastically ever since, with the scene receiving massive support and recognition.
Entering the Land of Dawn
Peter's loss in the Asian Games surely has impacted him in the best ways possible. Despite the team's 0-6 run, it left a lasting legacy in the realm of Indonesian esports. After about 4 years since I last chatted with him, I had a short interview with Peter once again to talk about his latest esports career. As usual, Peter is the humble professional player that I remember him to be.
Like mentioned earlier, Peter agrees with the idea that the Asian Games changed the local esports scene forever. "Now, those people who work in the esports field are no longer underestimated. Especially in Indonesia, where the scene was previously underestimated by the public," Peter added.
However, the Indonesian League of Legends scene was slowly crawling into its stagnancy as the game stopped receiving direct support from the publisher and developer. Because of that, Peter was faced with a critical situation of either having to stick to the game he loves, or move to a different esports title altogether, and Peter picked the latter.
In 2020, Peter made the switch to Mobile Legends, the mobile esports title that is ever so popular in the youths of Indonesia. When asked what drove him to make such a decision, Peter answered, "It's simple, I still want to be in the competitive world. I felt that at my age, which is still relatively young, I could still compete in games whether it was based on PC or mobile."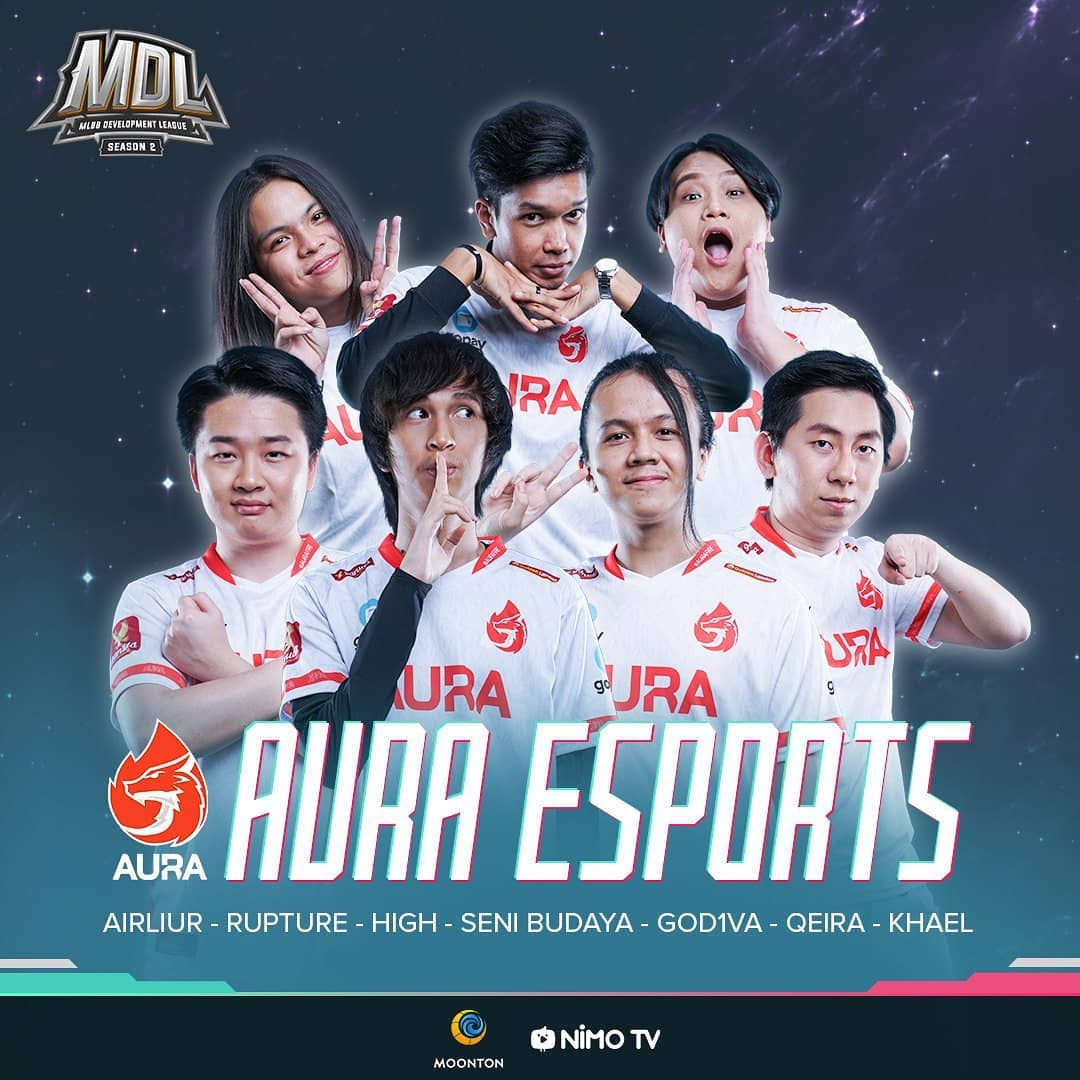 Further, Peter never expected to see himself play Mobile Legends at such a competitive level, now that he is in the MDL. "At first I felt like I would be late if I only started to play Mobile Legends (in 2020), but because I had the opportunity to do so, I just gave it a go," Peter explained.
Because of his prior experience playing League of Legends, a game with much greater complexity than Mobile Legends, Peter finds it easier to adapt to his new game, "I felt that I could adapt quickly and also implement some of the basic League of Legends in-game knowledge in Mobile Legends."
According to Peter, "The basic MOBA elements are mostly the same. The most striking difference being the absence of a warding-system, so you have to be clever to ambush, while the rest remains similar."
On the other hand, Peter finds a slight difference between playing League of Legends and Mobile Legends as a full-time professional. He felt that "Mobile Legends' practice hours could be considered to be a bit more relaxed compared to League of Legends," but in terms of the scene's competitiveness, he thinks that "it's more competitive here because there are so many competitors."
"Improvement. I'm new to this game…"
As humble as Peter is in person, it's fascinating to see how far he has taken his new competitive Mobile Legends journey. In only a couple of month's time, he managed to join Aura Esports' MDL Season 2 roster in July 2020. He's regarded as one of the strongest players in the team, especially considering his former League of Legends competitive experience.
In Aura Esports, Peter presumed the role of the team captain and played as a Support this time around. With his team, Peter accumulated a 17-9 game-win-loss in the MDL Regular Season, securing their spot in the Playoffs. It was the premier match in the Playoffs, however, which put Peter's MDL Season 2 run to an abrupt end.
Aura Esports was up against Siren Esports in the first match, where the two fought bravely to advance to the next match. It was Siren Esports, in the end, who had the upper hand and won 2-1 against Aura Esports. Siren Esports would continue to become the Playoffs champions later in the event.
With his journey in the MDL cut short, Peter and his team were only able to attain a 5th-8th-place finish throughout the tournament. After finishing 3rd in the Group Stage/Regular Season, it must've been a bitter pill to swallow such an outcome. Peter and his squad proceeded the next coming competitive season by leaving the Aura Esports organization.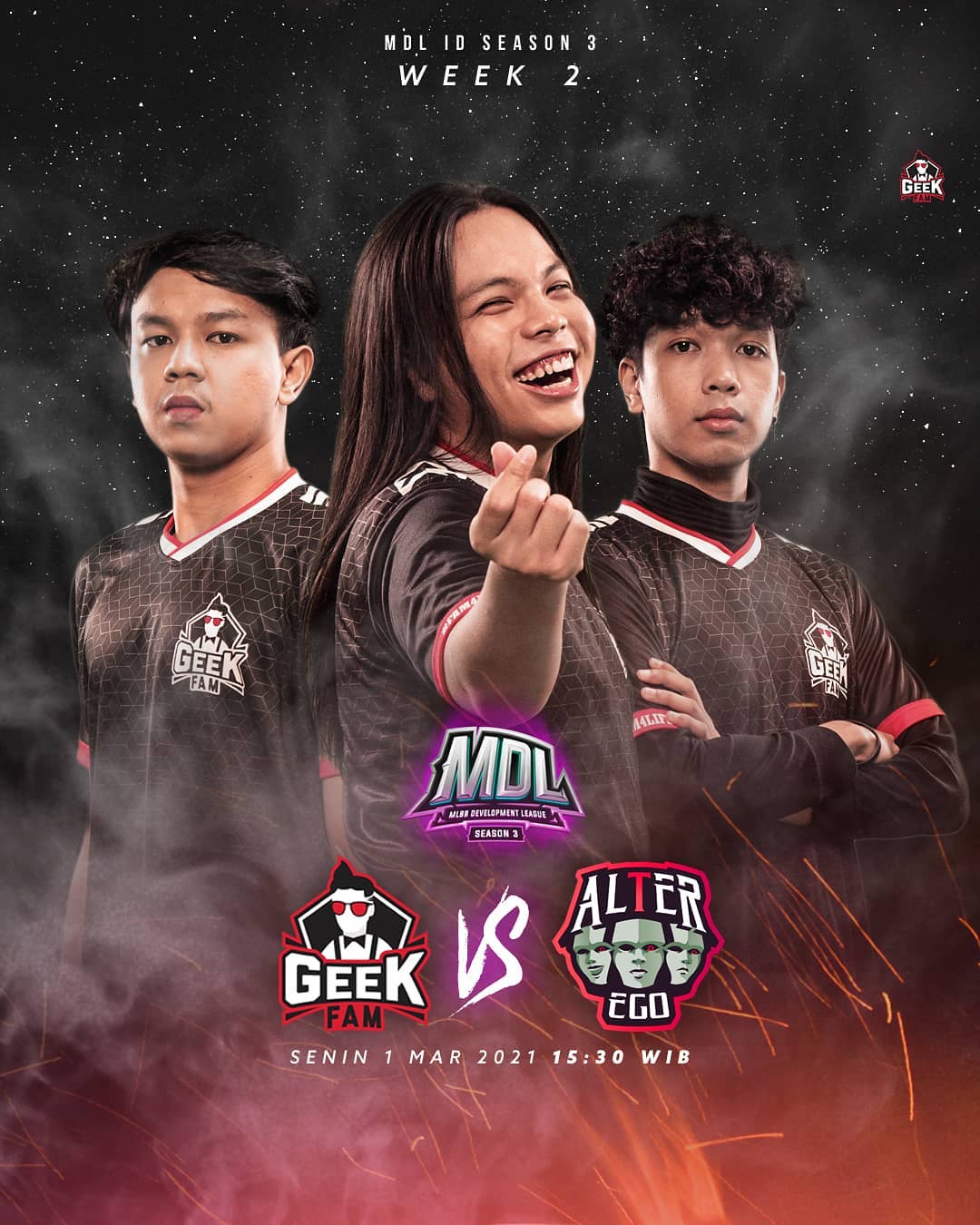 To welcome the new competitive MDL Season 3, Peter and his fellow Aura teammate, Rupture, found themselves playing for Geek Fam Indonesia's MDL division, Geek Fam Junior. As of the time of writing, MDL Season 3 had just concluded Week 4, and Geek Fam Junior has currently placed the top-8 team.
The Journey Onwards
When I asked Peter about the biggest challenges that he finds as a professional Mobile Legends player, he sharply answered, "Improvement. I'm still new to this game and I still have a lot to learn to become an even better player."
While most MDL players are outspoken when it comes to playing in the MPL, Mobile Legend's main league, Peter chooses to not overthink it and focus on improving himself instead, "I haven't thought too far about it yet. No one knows what the future holds. What's important for me is that I keep improving as a player."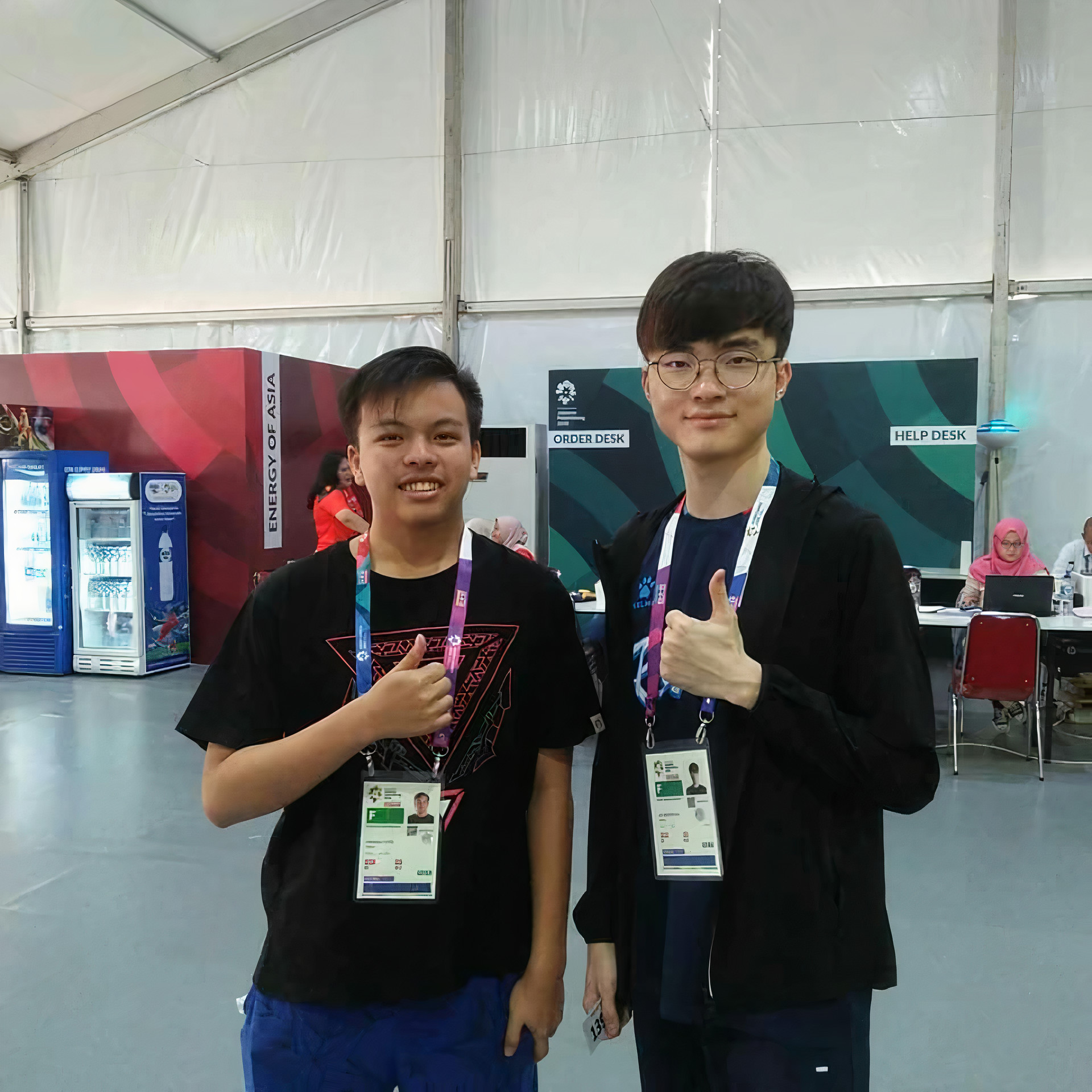 As for what lies beyond Peter's current state and onwards, it seems all-too blur and uncertain to be predicted. But what's certain is that a player like Peter is dedicated to improving himself by placing a greater emphasis on whatever opportunities are presented to him at this very moment.
Featured Image by Peter "AirLiur" Tjahjadi.
From Our Network