Esports Ecosystem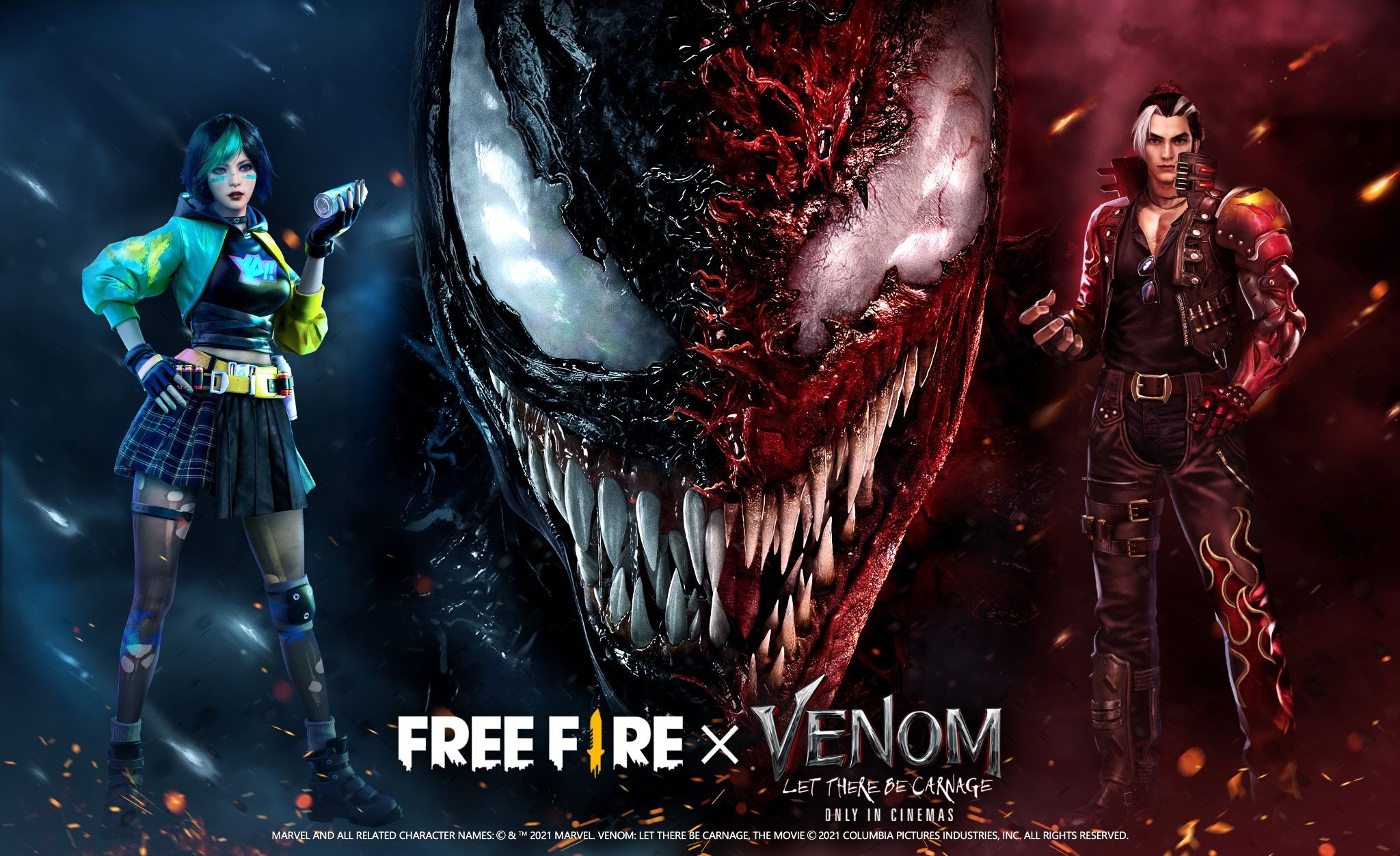 Selain skin, kolaborasi dengan film Venom: Let There Be Carnage ikut sisipkan easter egg menarik.
Game besutan Garena yaitu Free Fire resmi mengumumkan proyek kolaborasi terbarunya bersama Sony Entertainment Pictures. Para pemain akan mendapatkan pengalaman berbeda dan seru karena akan ada konten eksklusif dari film terbaru milik Sony yaitu Venom: Let There Be Carnage.
Kolaborasi satu ini merupakan kerja sama perdana dari Free Fire dengan sebuah franchise film. Venom: Let There Be Carnage sendiri akan tayang di bioskop mulai tanggal 10 Oktober 2021.
Seiring dengan dekatnya tanggal tayang, akan ada serangkaian event menarik yang dihadirkan di game Free Fire.
Harold Teo selaku Produser Garena Free Fire mengatakan, "Kolaborasi dengan Venom merupakan pencapaian besar bagi kami dan para pemain kami di seluruh dunia.
Pemain Free Fire dapat menggunakan karakter ikonik Marvel ini, yang mencerminkan gameplay Free Fire (membuat kegaduhan dan mengalahkan musuh untuk bertahan hidup). Terus menghadirkan berbagai karakter ikonik ini juga merupakan komitmen kami untuk menawarkan pengalaman seru yang tak terlupakan bagi komunitas Free Fire global."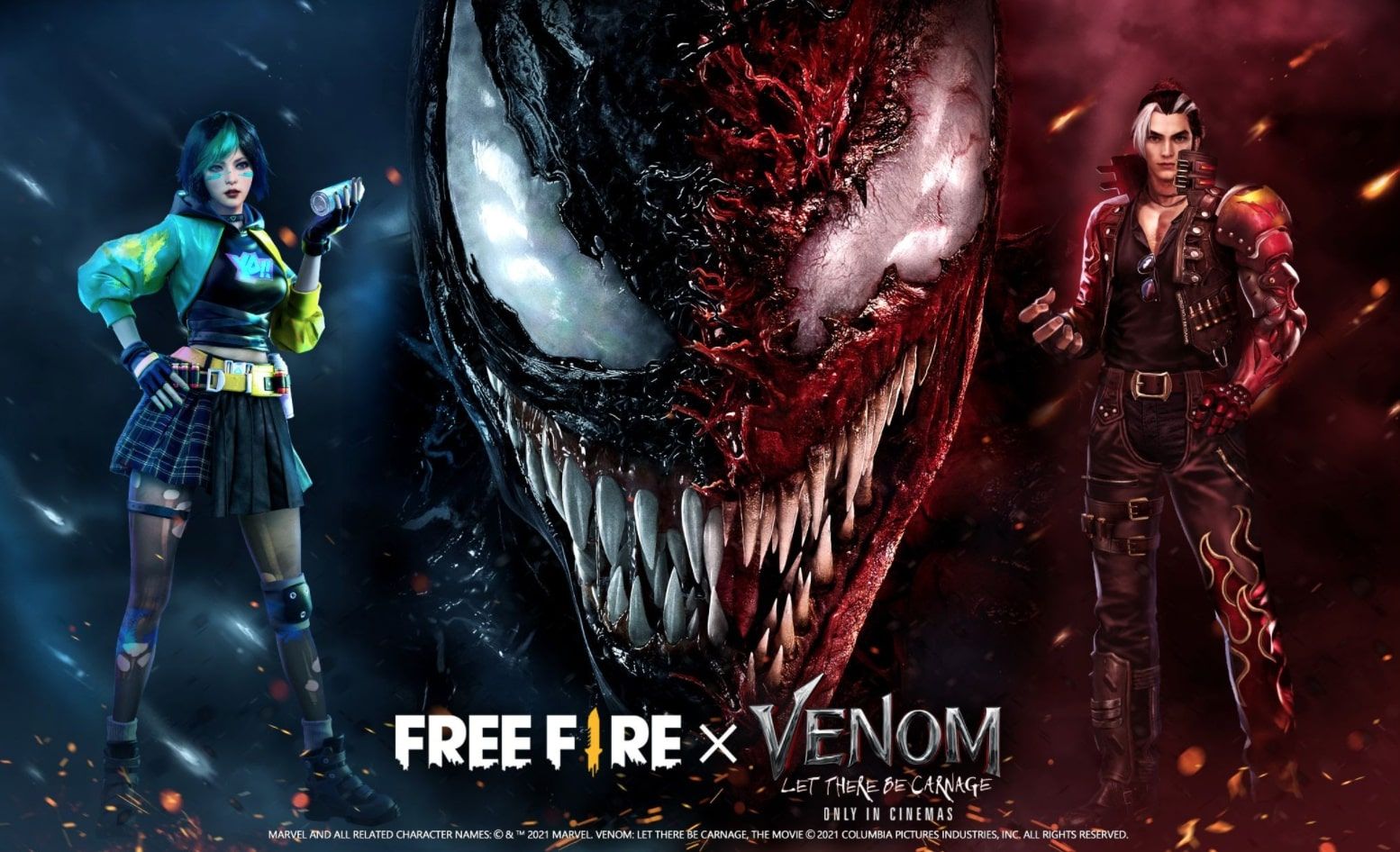 Tidak ketinggalan, Jeffrey Godsick selaku EVP Brand Strategy dan Global Partnerships dari Sony Pictures Entertainment memberikan pendapatnya mengenai kerja sama ini.
"Kami terus mencoba menghadirkan berbagai pengalaman seru dan nyata bagi seluruh penggemar komik dan film Marvel. Bermitra dengan Free Fire dan komunitas pemainnya adalah langkah yang tepat bagi kami untuk memperkuat pengalaman film Venom: Let There Be Carnage, dan kami berharap para penggemar menikmati apa yang kami sediakan untuk mereka."
Apa saja yang akan dihadirkan selama event Free Fire dan Venom berlangsung? Berbagai konten Venom dapat dimainkan, in-game item eksklusif dari Venom, serta berbagai koleksi lainnya termasuk skin eksklusif Venom yang akan dirilis ke Free Fire sebagai bagian dari in-game event khusus.
Sekilas Tentang Film Venom: Let There Be Carnage
Venom: Let There Be Carnage (2021) merupakan film pahlawan super asal Amerika Serikat dari tokoh Marvel Comics yang berjudul sama dan merupakan sekuel dari film Venom (2018).
Kisah dalam film ini akan melanjutkan petualangan Eddie Brock bersama Symbiote-nya yang menyebut dirinya terlahir sebagai Venom. Film Venom: Let There Be Carnage (2021) sendiri diproduksi oleh Columbia Pictures dari Sony Entertainment Pictures yang bekerjasama dengan Marvel dan Tencent Pictures.
Lebih dari setahun setelah peristiwa Venom (2018), jurnalis investigasi Eddie Brock berjuang menyesuaikan diri dengan kehidupan sebagai inang manusia dari Symbiote yang bernama Venom. Memang Symbiote ini memberinya kemampuan untuk menjadi sosok pahlawan yang memiliki banyak kemampuan super.
Brock sendiri dalam petualangan untuk memulai kembali kariernya sebagai jurnalis dengan mewawancarai seorang pembunuh berantai bernama Cletus Kasady di penjara. Namun, Cletus rupanya seorang inang manusia dari Symbiote bernama Carnage dan sukses melarikan diri dari penjara setelah eksekusi hukuman yang gagal.
From Our Network