Esports Ecosystem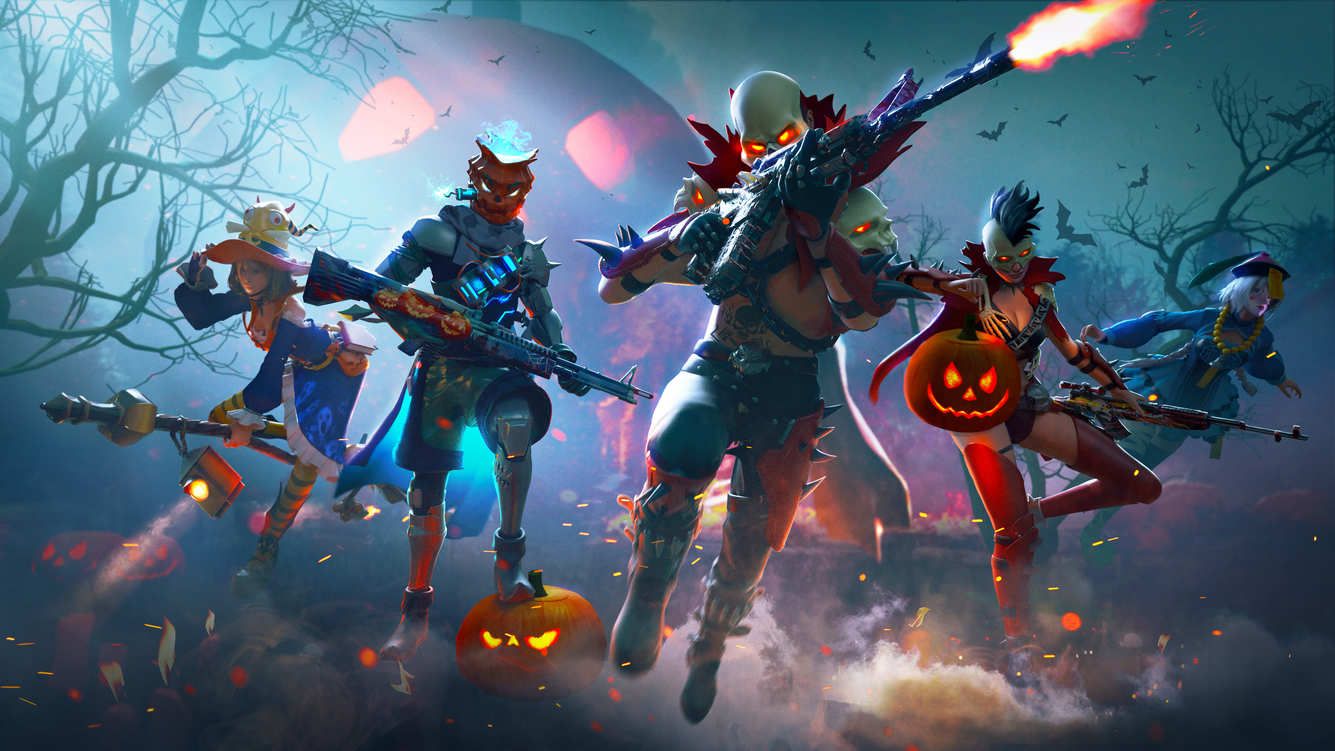 Menurut dari data selama kuartal pertama tahun 2021.
Free Fire dari Garena nampaknya menuai awal yang sukses di Amerika Serikat (AS). PUBG Mobile dan Free Fire memang seringkali dibandingkan sebagai rival berat karena keduanya adalah game battle royale paling populer di platform mobile yang sama-sama kuat skena esports-nya. Kami pernah membandingkan PUBG Mobile vs. Free Fire di setiap aspek beberapa waktu yang lalu. Namun kali ini, Free Fire berhasil mengungguli lawannya di pasar AS.
Di kuartal pertama tahun ini, Free Fire berhasil membukukan pendapatan sebesar US$100 juta. Sedangkan PUBG Mobile dari Tencent 'hanya' meraup US$68 juta. Angka tersebut menurut data dari Sensor Tower. Lebih sangarnya lagi, pendapatan Q1 dari Free Fire tadi 4,5 kali lipat lebih besar dibanding periode yang sama tahun sebelumnya. Sedangkan pendapatan PUBG Mobile hanya naik 9%.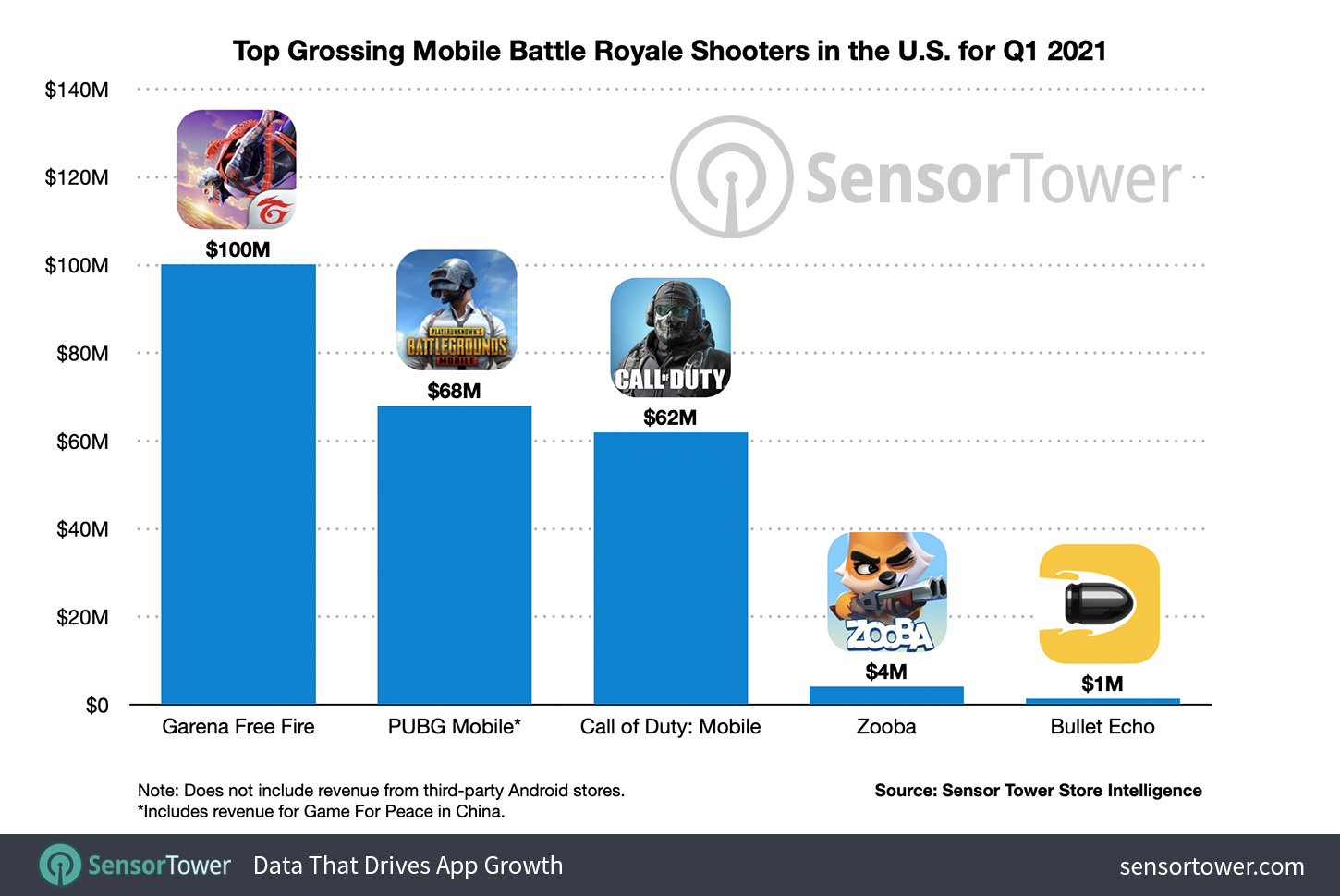 Game shooter untuk platform mobile memang nampaknya jadi favorit untuk pasar gamer di AS. Pasalnya, jika Free Fire menempati posisi pertama sebagai game mobile dengan pendapatan terbesar (top grossing) dan PUBG Mobile di posisi kedua, peringkat ketiga sampai kelima juga diisi dengan game-game shooter.
Call of Duty Mobile berada di posisi ketiga, terpaut sedikit dengan PUBG Mobile. Lucunya, di peringkat keempat dan kelima ada Zooba dan Bullet Echo yang mungkin tidak familiar dengan pasar Indonesia — berbeda dengan PUBG Mobile dan Free Fire yang juga laris manis di sini.
Menariknya, meski di pasar AS Free Fire memimpin, di tingkat global/dunia, pendapatan PUBG Mobile masih berada jauh di atas Free Fire. Pendapatan global PUBG Mobile (US$744 juta) di kuartal pertama bahkan nyaris 3x lipat lebih besar dari Free Fire (US$255 juta). Di tingkat internasional Call of Duty juga masih menempati posisi ketiga dengan angka US$182 juta.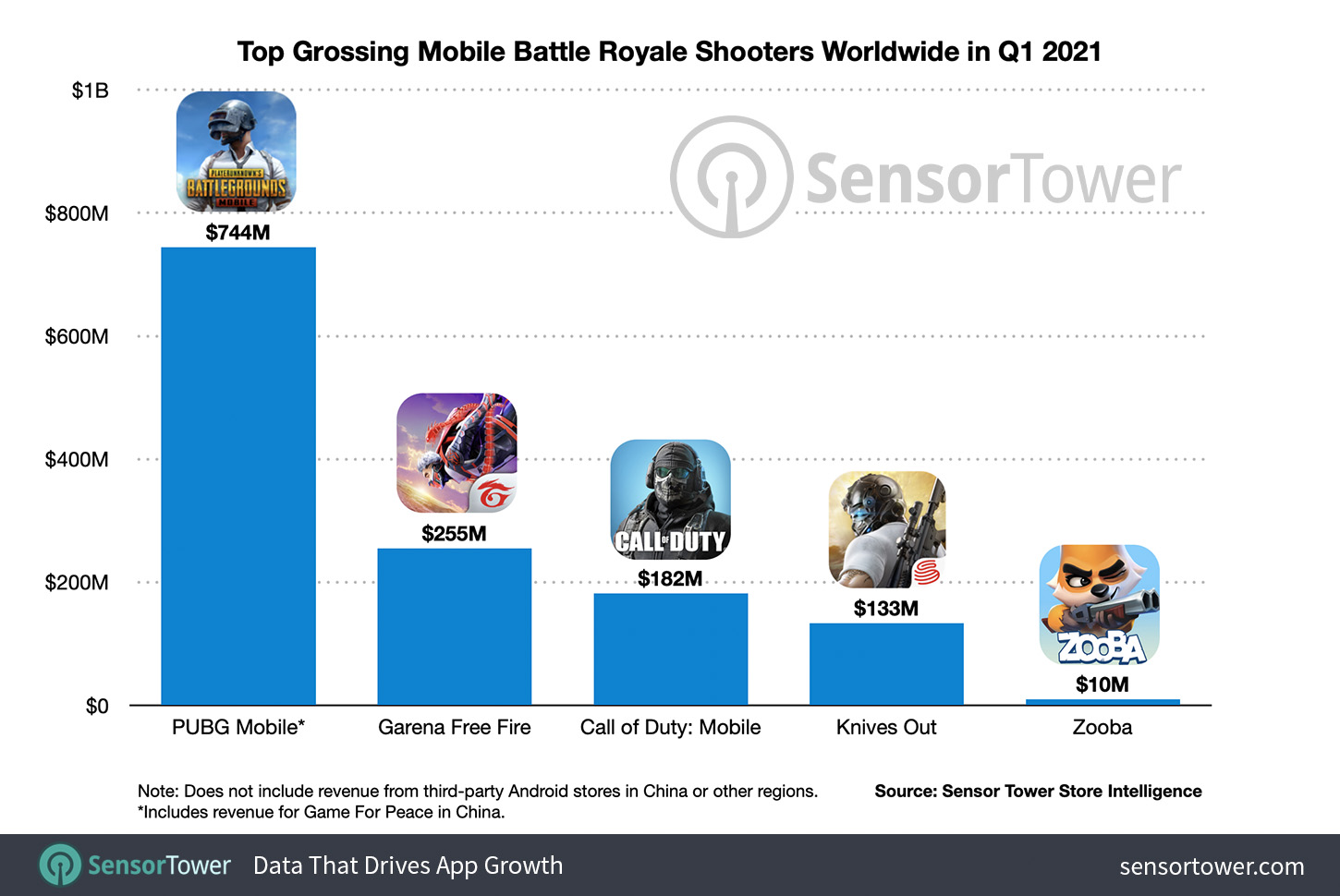 From Our Network