Esports Ecosystem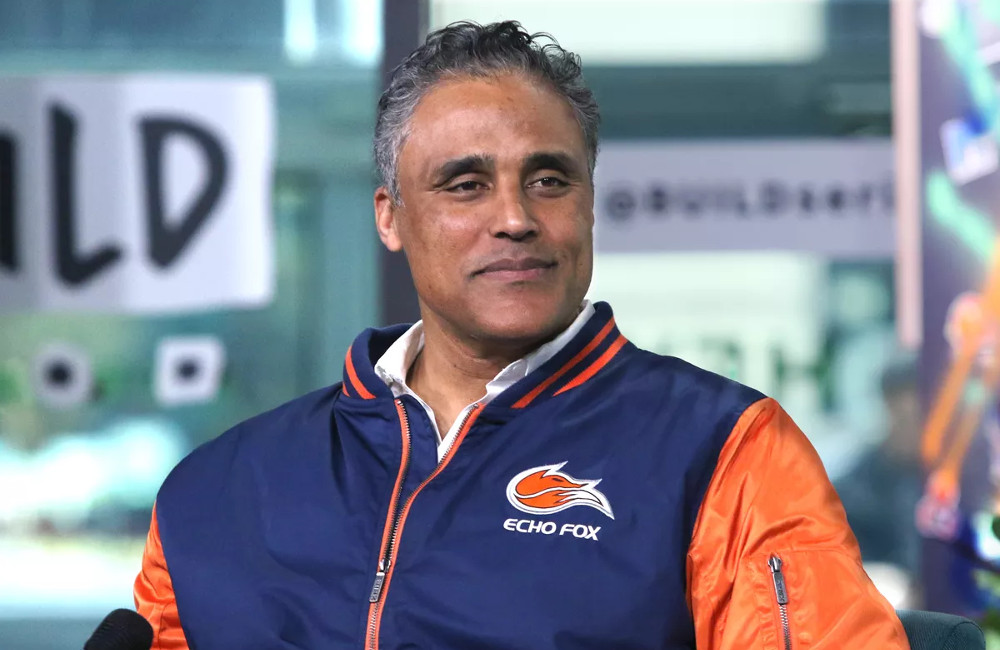 Serial tersebut bercerita tentang mantan pemain basket yang terjun ke dunia esports.
Penggemar esports terutama genre fighting tentu sudah tak asing dengan nama organisasi Echo Fox. Didirikan oleh Rick Fox, Amit Raizada, dan Khalid Jones pada tahun 2015, Echo Fox menjadi rumah bagi sejumlah atlet paling tenar dunia. Termasuk di antaranya SonicFox (Mortal Kombat), Tokido (Street Fighter), MKLeo (Super Smash Bros.), dan JDCR (Tekken), meskipun beberapa di antara mereka kini telah pindah ke tim lain.
Kabar yang beredar baru-baru ini, Rick Fox akan menjadi executive producer untuk sebuah serial di stasiun televisi populer Amerika Serikat, CBS. Dilansir dari Variety, serial tersebut bergenre komedi dan mengambil tema esports. Tepatnya, serial itu akan bercerita tentang kisah mantan pemain bola basket profesional yang berusaha memperbaiki hubungan dengan anaknya dengan cara membeli sebuah franchise esports.
Thank you @CBS@warnerbrothers#AaronKapland#DanKopelman#KapitalEntertainment@Kyle_Fox17 Esports and Gaming for life!! @jessaplumhttps://t.co/e7I6OlTWgD

— Rick Fox (@RickFox) October 16, 2019
Meskipun tidak disebutkan secara eksplisit bahwa cerita ini terinspirasi dari kisah nyata, garis besar alurnya sangat mirip dengan kisah hidup Rick Fox sendiri. Sebelum menjadi pendiri Echo Fox, ia pernah bermain untuk tim NBA yaitu Boston Celtics dan LA Lakers di posisi small forward. Rick Fox juga memiliki gelar sarjana di bidang perfilman, dan pernah berperan di sejumlah film pada tahun 90-2000an.
Selain Rick Fox, serial esports ini juga melibatkan Dan Kopelman ( penulis Me, Myself and I dan Big Wolf on Campus) sebagai penulis, serta Aaron Kaplan dan Dana Honor dari Kapital Entertainment sebagai executive producer bersama. Sementara studio produksinya dipegang oleh Warner Bros. Television. Saat ini CBS telah setuju untuk menayangkan pilot episode untuk serial tersebut, namun mereka belum mengumumkan judul acaranya.
Satu hal yang menjadi spekulasi tentang serial komedi ini adalah kemungkinan bahwa ceritanya akan mengandung kisah perjalanan Echo Fox, termasuk konflik antara Rick Fox dengan co-founder lainnya. Di pertengahan 2019 lalu, Rick Fox sempat berseteru dengan Raizada dan mengatakan bahwa Raizada memperlakukan dirinya secara rasis. Akibatnya, Riot Games memutuskan untuk mendepak Echo Fox dari keikutsertaan mereka di League of Legends Championship Series (LCS), kemudian menjual slot mereka ke tim lain. Echo Fox pun terpaksa melepaskan roster League of Legends mereka yang berjumlah 14 orang.
Sebagai balasan, Raizada dan partner lain yaitu Stratton Sclavos kemudian melaporkan Rick Fox ke pengadilan atas tuduhan bahwa ia telah mengambil keputusan yang bertentangan dengan keinginan para partnernya terkait penjualan tim Echo Fox dan slotnya di liga League of Legends. Laporan restraining order itu ditolak karena pengadilan menilai bahwa tidak ada bukti bahwa Rick Fox melakukan sesuatu yang bisa merugikan perusahaan dalam 60 hari.
"Ini semua bohong, dan ini adalah kolusi antara Amit dan Stratton untuk menciptakan narasi yang mereka butuhkan untuk mencopot saya dari kendali atas perusahaan yang kami dirikan," kata Fox kepada The Washington Post terkait laporan tersebut. Rick Fox masih terus menjalani pertarungan legal melawan partner-partnernya di Echo Fox, namun melihat rencananya untuk meluncurkan serial baru ini, tampaknya masalah-masalah itu tidak akan menghentikan aktivitas Rick Fox di dunia esports dan sekitarnya.
Sumber: Variety, Esportz Network