Esports Ecosystem
Fortress Melbourne akan memiliki luas 2.700 meter persegi dengan 200 kursi
Muncul kabar buruk untuk ekosistem esports di Australia pada Agustus lalu. Gfinity di bawah HT&E mengumumkan bahwa mereka akan berhenti beroperasi pada akhir tahun ini. Ketika itu, HT&E mengatakan alasan mereka menutup Gfinity adalah karena divisi esports tersebut dianggap tak bisa memberikan pemasukan yang berkelanjutan. Namun, itu bukan berarti esports di Australia tak lagi tumbuh. Fortress Esports baru saja mengumumkan bahwa mereka akan membuat arena esports paling besar di belahan Bumi selatan yang dinamai Fortress Melbourne.
Seperti namanya, arena esports itu akan dibangun di Melbourne, untuk lebih tepatnya di Emporium Melbourne. Arena tersebut akan memiliki dua lantai dengan luas lebih dari 2.700 meter persegi dan 200 tempat duduk. Meskipun tempat ini dibangun untuk menyelenggarakan turnamen esports, ia juga akan dilengkapi dengan fasilitas lain, seperti function room, LAN lounge, satu restoran, dan dua bar. Fortress Melbourne juga akan memiliki empat tempat khusus untuk streaming dan satu area untuk bermain tabletop game. Secara keseluruhan, akan ada 160 PC di arena ini. Sebanyak 56 PC ada di LAN lounge dan setidaknya 50 PC di tempat menonton, yang bisa diakses ketika tempat duduk dilipat.
Fortress Melbourne akan dibuka pada 2020. Untuk membuat arena esports tersebut, Fortress Esports bekerja sama dengan Populous, perusahaan desain yang juga turun tangan dalam pembuatan desain untuk ANZ Stadium di Sydney, Australia dan Tottenham Hotspur Stadium di Tottenham, Inggris. Sementara untuk masalah operasional, Fortress Esports menggaet Allied Esports, yang saat ini bertanggung jawab atas HyperX Esports Arena di Las Vegas. Organisasi esports asal Amerika Serikat itu juga akan membantu Fotress Esports untuk membuat mengatur rencana acara dan turnamen yang akan diadakan di Fortress Melbourne.
Ini adalah pertama kalinya Fortress Esports membuat arena esports di Australia. Namun, di masa depan, mereka juga berencana membuat arena esports serupa di kota lain di Australia dan Selandia Baru.
"Berbagai acara besar seperti Melbourne Esports Open dan PAX Australia diadakan di Melbourne, menjadikan kota ini sebagai pusat dari ekosistem gaming dan esports," kata CEO Fortress Esports, Jon Satterley menurut laporan Kotaku Australia. "Kami ingin menjadikan Fortress Melbourne sebagai tempat yang nyaman bagi semua orang… Fortress Melbourne akan menawarkan pengalaman bermain game dan hiburan yang terbaik, dengan teknologi terbaru, internet tercepat, perabotan yang nyaman, makanan dan minuman yang enak, dan jadwal acara serta turnamen yang padat."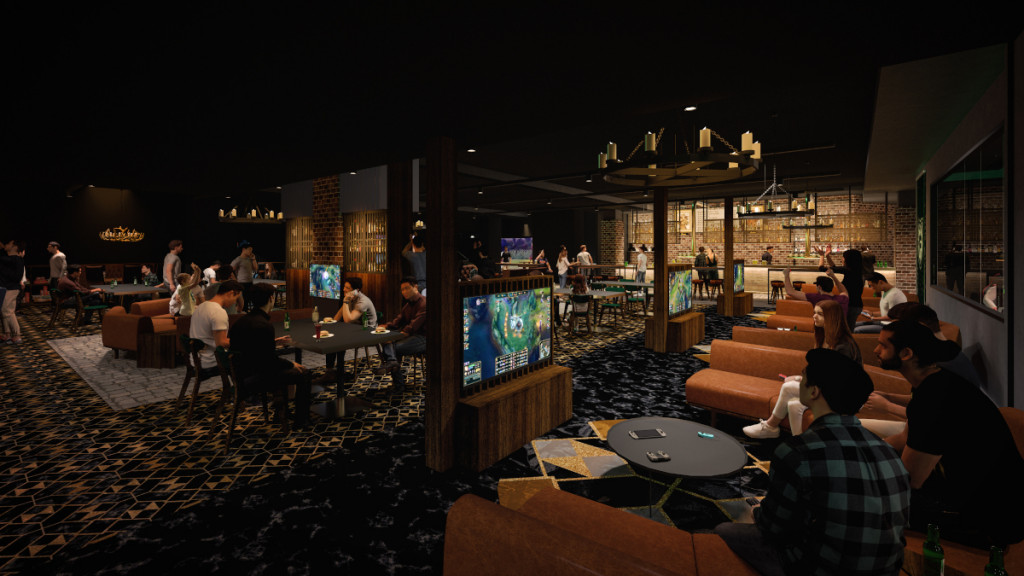 Fortress Esports didirikan pada 2018 oleh Jon Satterley bersama Adrian Giles dan Ryan Trainor. Giles merupakan Chairman ORDER Esports, salah satu klub esports asal Melbourne yang bertanding di League of Legends, CS:GO, Overwatch, dan World of Warcraft. Sementara Trainor adalah CEO Adventus, perusahaan teknologi edukasi.
Sumber: Kotaku Australia, B&T
From Our Network