Esports Ecosystem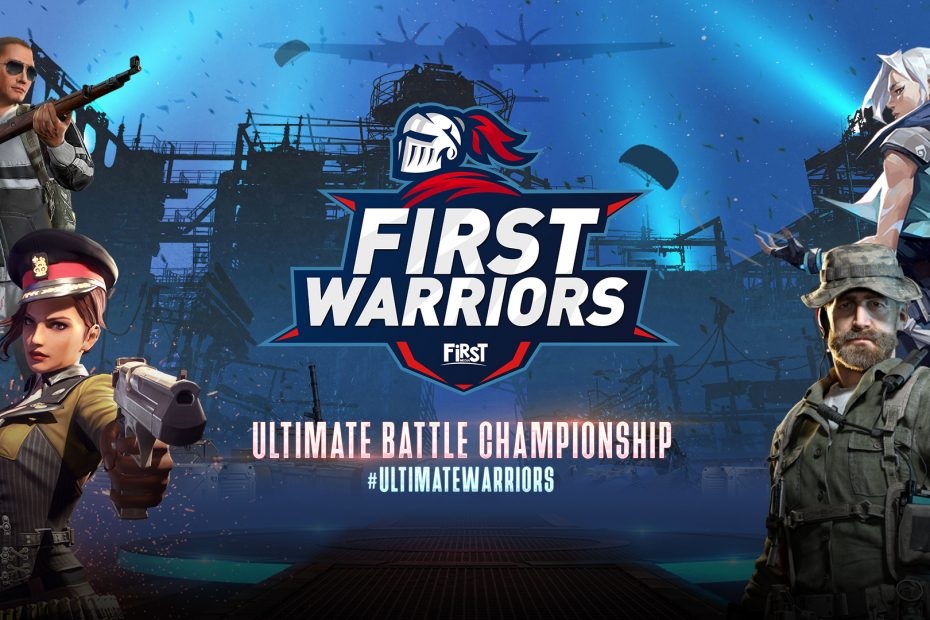 Di First Warriors - Ultimate Battle Championship, ada empat game yang diadu
First Media bakal menggelar turnamen esports berjudul First Warriors – Ultimate Battle Championship. Dalam turnamen tersebut, akan ada empat game yang diadu, yaitu Free Fire, Call of Duty: Mobile, PUBG Mobile, dan Valorant. Sementara total hadiah yang ditawarkan mencapai Rp420 juta.
Babak kualifikasi dari First Warrior – Ultimate Battle Championship terbuka untuk umum. Pendaftaran untuk tim Free Fire dan Valorant dibuka pada 22 Juni sampai 9 Juli 2021. Sementara pendaftaran untuk tim Call of Duty Mobile dan PUBG Mobile baru dibuka pada 5 Juli 2021 sampai 23 Juli 2021 mendatang. Para pemain amatir yang ingin ikut serta dalam turnamen tersebut bisa mendaftarkan diri di firstwarrior.id.
Turnamen Ultimate Battle Championship terbagi menjadi dua segmen. Segmen pertama adalah Grassroot Tournament, yang akan mempertemukan tim-tim amatir. Babak grand final dari Grassroot Tournament ini akan diadakan pada Juli 2021. Di sini, akan terpilih 16 tim PUBG Mobile, 12 tim Free Fire, dan masing-masing 8 tim CODM dan Valorant untuk maju ke segmen berikutnya, yaitu Last Boss Battle Tournament. Tiga tim amatir terbaik dari masing-masing game bahkan akan langsung melaju ke babak grand final dari Last Boss Battle Tournament.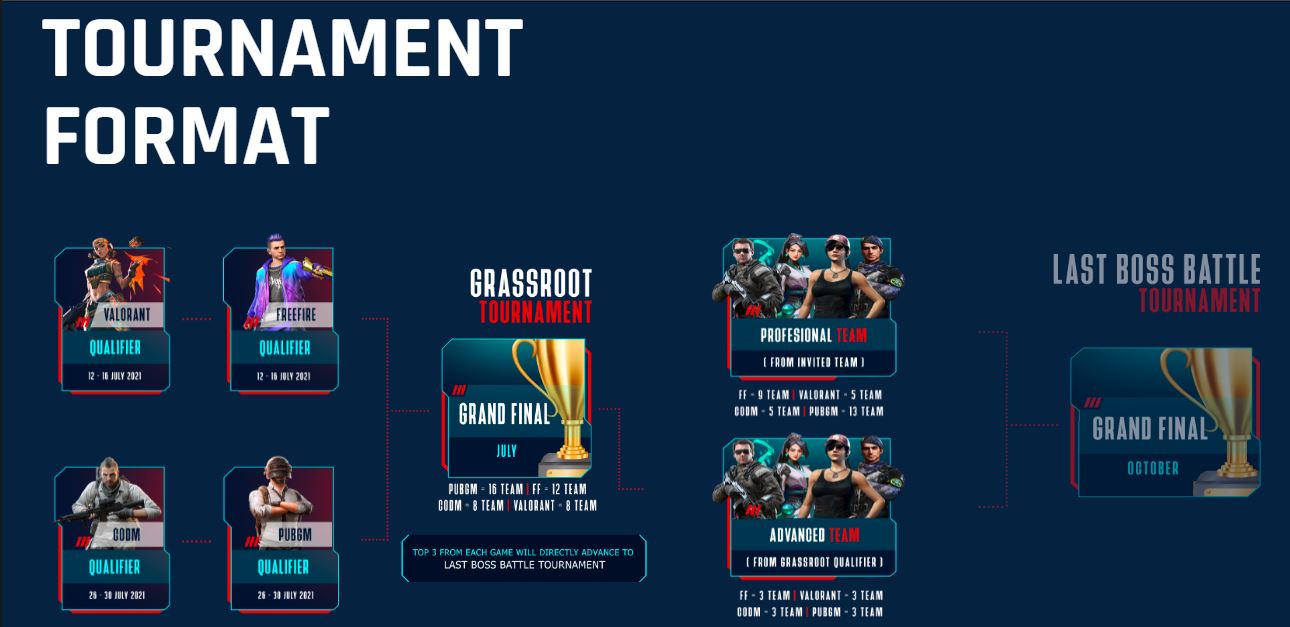 Jika Grassroot Tournament hanya mempertemukan tim amatir, Last Boss Battle Tournament juga diikuti oleh tim-tim profesional. Secara total, ada 32 tim profesional yang First Media undang untuk ikut dalam Ultimate Battle Championship, yaitu 13 tim PUBG Mobile, 9 tim Free Fire, dan masing-masing 5 tim untuk CODM dan Valorant. Di grand final dari Last Boss Battle, tim-tim amatir dan profesional akan bertanding dengan satu sama lain untuk memperebutkan gelar juara.
Selain turnamen esports, First Media juga akan mengadakan talk show, gaming workshop, sampai coaching clinic. Materi yang disampaikan di coaching clinic akan diberikan oleh pemain profesional, seperti Oca Oscar Dz, Alexander "Entruv", dan Darmawan "Manggiskun" dan bakal disiarkan di channel Youtube First Warrior Indonesia.
Ultimate Battle Championship bukanlah turnamen esports pertama yang First Media gelar. Sebelum ini, perusahaan penyedia internet itu juga pernah mengadakan program esports berjudul First Warriors. Dalam program tersebut, First Media tidak hanya mengadakan turnamen esports, tapi juga reality show serta pembinaan First Raiders, yang merupakan tim esports resmi di bawah asuhan First Media. Keputusan First Media untuk mengadakan Ultimate Battle Championship menjadi bukti komitmen mereka untuk menemukuni dunia esports.
Tidak heran jika esports menarik minat First Media. Mengutip data dari Newzoo, Presiden Direktur dan CEO PT Link Net Tbk, Marlo Budiman menyebutkan bahwa pemasukan dari gaming dan esports di Indonesia masih akan naik secara signifikan dari tahun ke tahun. Selain itu, Indonesia juga merupakan salah satu pasar game terbesar di Asia Tenggara. Pasalnya, sekitar 62% dari 165 juta netizen Indonesia merupakan gamers.
"First Warriors – Ultimate Battle Championship adalah wujud komitmen dari Link Net untuk memperkuat ekosistem esports Tanah Air," kata Marlo. Dia juga berharap, esports — yang merupakan bagian dari industri kreatif — akan bisa mendorong ekonomi Indonesia untuk pulih.
From Our Network