Esports Ecosystem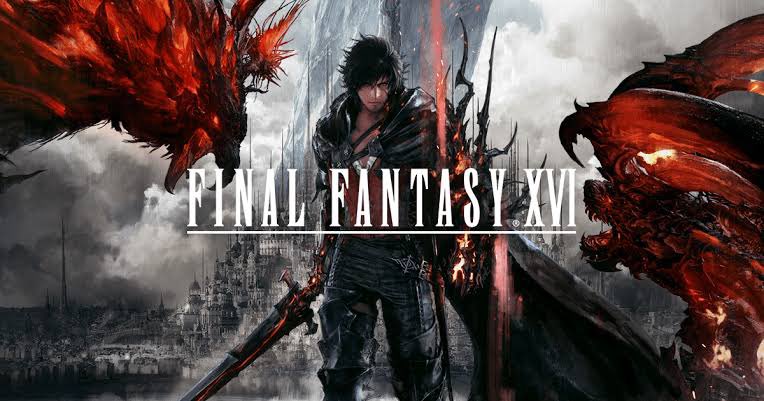 Pengerjaan Final Fantasy 16 berjalan lancar, namun kemungkinan tidak tampil dalam Tokyo Game Show 2021.
Ada kabar gembira mengenai serial Final Fantasy terbaru, yaitu Final Fantasy 16. Melalui Final Fantasy 14 Live Letter pada 9 Juli lalu, cerita dan skenario untuk game tersebut dinyatakan selesai. Selain itu, voice acting berbahasa Inggris juga dinyatakan hampir selesai. Kabar ini dinyatakan langsung oleh Naoki Yoshida selaku produsernya.
FINAL FANTASY 16 UPDATES FROM YOSHI-P

-Voice recording for the ENGLISH version is almost complete
-All scenarios set in stone
-Development going well, but they might not be able to show it at TGS
-He wants to show it at utmost quality so people can watch and think "INSTANT BUY!" pic.twitter.com/YrL5ktKeDp

— ☆オードリーAudrey☆ (@aitaikimochi) July 10, 2021
Naoki Yoshida adalah kepala dari Creative Business Unit III. Tim ini merupakan tim yang sebelumnya bertanggung jawab dalam proses pengembangan Final Fantasy 14, yang saat ini juga tengah mengerjakan Final Fantasy 16.
Banyak penggemar yang penasaran mengenai kabar terbaru dari Final Fantasy 16. Pasalnya pada E3 2021 lalu, Square Enix tidak memberikan kabar tentang kelanjutan pengerjaan Final Fantasy 16. Hal ini membuat para penggemar semakin antusias dan bertanya-tanya.
Walaupun berita ini memberi sinyal yang baik mengenai rampungnya Final Fantasy 16, namun pihak pengembang memastikan bahwa game ini tidak akan hadir pada Tokyo Game Show 2021, yang akan diselenggarakan pada tanggal 30 September – 3 Oktober 2021 mendatang. Sepertinya penggemar yang menantikan Final Fantasy harus tetap sabar menantikan rilisnya serial kesayangan mereka.
Final Fantasy 16 pertama kali diumumkan pada September 2020 lalu melalui trailer berdurasi 4 menit. Banyak sekali detail yang diberikan Square Enix melalui video yang diberi judul "Final Fantasy XVI – Awakening" tersebut.
Final Fantasy 16 akan mengangkat cerita yang benar-benar baru. Ceritanya berlangsung di zaman peperangan medieval Eropa, dengan sihir dan makhluk-makhluk panggilan yang disebut "Eikons". Makhluk tersebut dapat bersemayam pada tubuh manusia dan manusia tersebut disebut "Dominant".
Tokoh protagonis utama pada seri ini bernama Clive Rosfield. Ia merupakan putra pertama dari Archduke of Rosaria. Ia diberi tugas untuk melindungi adiknya yang bernama Joshua, yang merupakan Dominant dari Eikons Phoenix.
Dikisahkan bahwa beberapa kerajaan yang terhubung dengan Eikons tertentu sedang berperang satu sama lainnya. Kerajaan tersebut adalah Titan, Shiva dan Phoenix.
Hal yang paling mencengangkan dari trailer tersebut adalah munculnya 2 makhluk raksasa pada akhir trailer yang saling bertarung.  Eikons sendiri sebenarnya sudah pernah dikenalkan pada Final Fantasy 14. Eikons yang diperlihatkan pada trailer-nya adalah Phoenix dan Ifrit, seekor eikons gelap yang asal-usulnya masih menjadi misteri.
From Our Network