Esports Ecosystem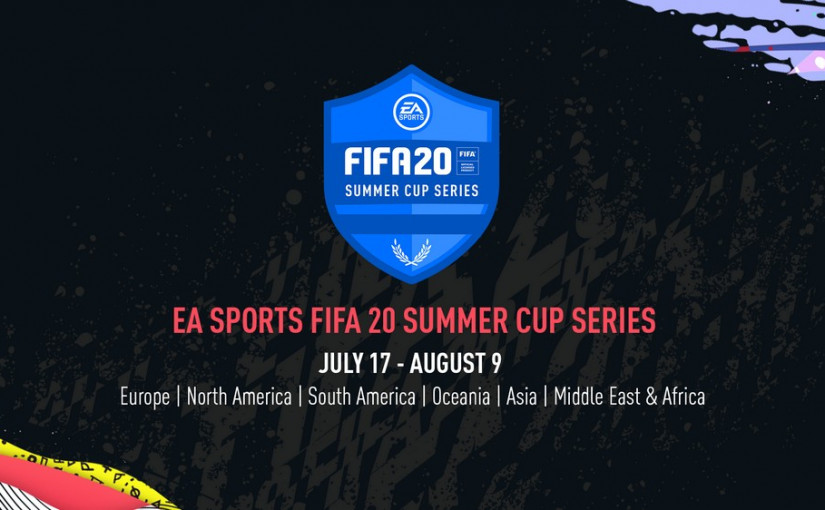 Sebagai pengganti FUT Champions Cup, EA SPORTS umumkan FIFA 20 Summer Cup dan ragam pertandingan eFooball dari liga sepak bola besar di dunia.
Selama masa pandemi, beberapa bagian ekosistem esports menjadi lahan subur karena posisinya yang bisa jadi pengganti olahraga tradisional. Salah satu contohnya adalah Sim Racing yang menjadi pengganti bagi beberapa jenis motorsport seperti Formula 1 dan NASCAR. Selain Sim Racing, ada juga game sepakbola, yang menggantikan ragam liga sepakbola yang terhenti karena pandemi.
FIFA 20 jadi salah satu game sepakbola pilihan untuk gantikan tayangan sepak bola yang terhenti tersebut. Sebelumnya kita sudah melihat kehadiran dua kali gelaran FIFA 20 ePremier League yang masing-masing dimenangkan oleh Wolverhampton dan Leicester City. Melihat dua gelaran tersebut disambut positif para penggemar sepak bola, kini pengembang game asal California, Amerika Serikat tersebut hadirkan kompetisi baru untuk FIFA 20 yang bertajuk FIFA 20 Summer Cup.
FIFA 20 Summer Cup merupakan rangkaian kompetisi online yang menampilkan pemain kelas top yang diundang dari enam regional besar yaitu Eropa, Asia, Amerika Selatan, Oseania, Amerika Utara, dan Timur Tengah-Afrika. Diselenggarakan dari 17 Juli hingga 9 Agustus 2020 mendatang, FIFA 20 Summer Cup memperebutkan total hadiah sebesar US$228 ribu (sekitar Rp3,2 miliar), dan menjadi penggantidari FUT Champions Cup yang biasanya diselenggarakan secara tatap muka.
"Kami telah melihat keterlibatan fans yang luar biasa melalui gelaran kompetitif yang telah kami selenggarakan beberapa bulan ke belakang. Kerja sama kami dengan liga sepak bola kelas atas telah menghasilkan 100 jam tayangan di televisi, dan kini kami tak sabar untuk memberikan kompetisi yang luar biasa untuk diikuti dan ditonton bagi pemain juga penonton." ucap Brent Koning EA SPORTS FIFA Competitive Gaming Commissioner dalam rilis.
"Bagaimanapun, turnamen tatap muka memang tidak mungkin untuk diselenggarakan pada masa pandemi ini, karena kami tetap mengutamakan keamanan para pemain. Maka dari itu, walau harus mengganti kompetisi yang jadi favorit para fans, kami sangat gembira untuk menyelenggarakan lebih banyak gelaran kompetisi lagi untuk FIFA esports selama musim panas ini." lanjut Brent.
Membahas soal FIFA 20 Summer Cup dan rangkaian kompetisi lainnya, Christian VolkDirector of Gaming and eFootball dari asosiasi FIFA menambahkan. "Dalam masa yang berat ini, kami berkomitmen untuk mendukung para pemangku kepentingan, pemain, fans, dan komunitas secara umum untuk tetap terlibat dengan para penonton lewat EA SPORTS FIFA. Kami juga terus bekerja sama dengan anggota FIFA untuk menyelenggarakan laga persahabatan elektronik di berbagai belahan dunia dan mengumpulkan penggemar sepak bola virtual dari masing-masing negara."
Selain FIFA 20 Summer Cup, ragam kompetisi eFootball nantinya juga akan tetap terselenggara selama bebrapa bulan ke depan, termasuk versi virtual dari Bundesliga Jerman, LaLiga Spanyol, Ligue 1 Prancis, MLS Amerika Serikat, dan lain sebagainya. Ditambah lagi, EA bekerja sama dengan asosiasi sepak bola dunia FIFA, juga akan menyelenggarakan UEFA eChampions League, kompetisi invitational yang diselenggarakan pertengahan Agustus 2020 mendatang.
Jadi para penggemar sepak bola tidak perlu khawatir. Walau banyak liga sepak bola terhenti, ragam sajian kompetisi dari EA SPORTS FIFA 20 bisa jadi alternatif untuk meredakan dahaga Anda atas sajian kompetisi sepak bola.
From Our Network