Esports Ecosystem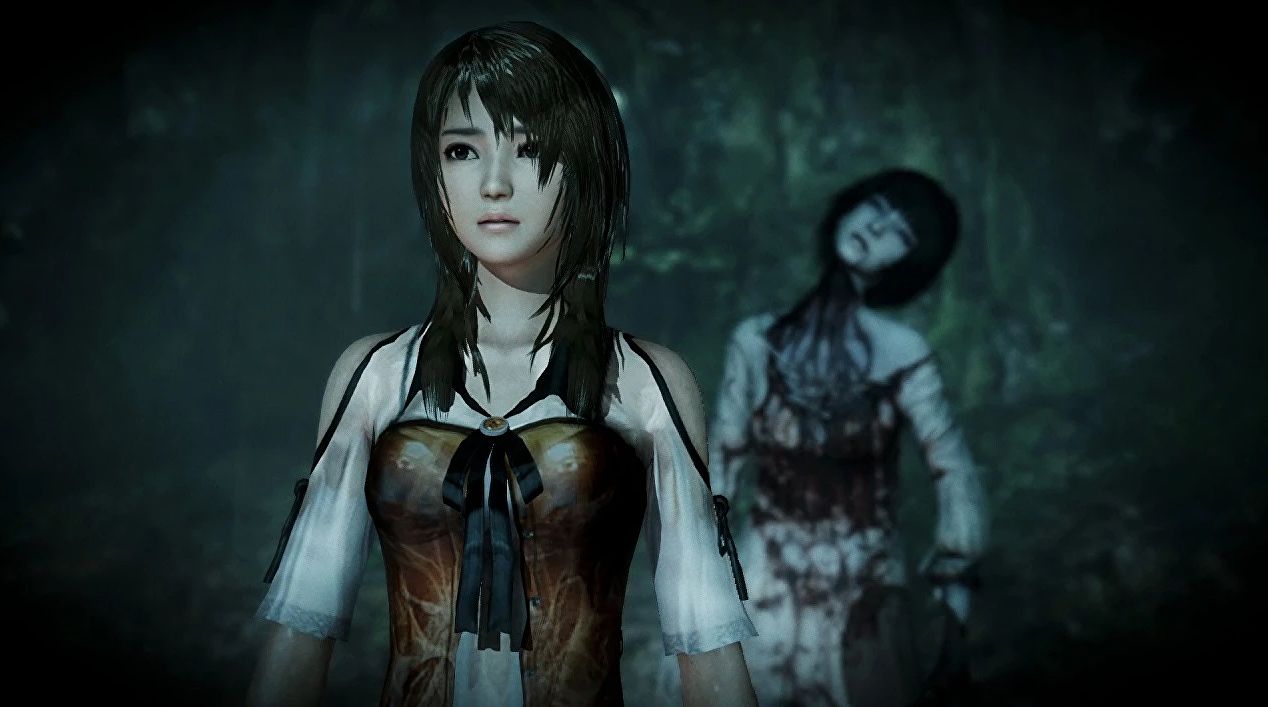 Game ini akan menjadi Fatal Frame pertama untuk PC.
Koei Tecmo baru saja mengumumkan tanggal rilis untuk Fatal Frame: Maiden of Black Water. Berita ini menjadi menarik karena game tersebut merupakan game Fatal Frame pertama yang bisa dimainkan di PC. Berita ini pertama kali diungkapkan Koei Tecmo melalui E3 2021 lalu.
Fatal Frame: Maiden of Black Water akan dirilis tanggal 28 Oktober 2021. Tanggal perilisiannya dekat dengan suasana Haloween. Selain dirilis untuk PC, game ini juga dirilis untuk PlayStation 4, PlayStation 5, Xbox One, Xbox Series X/S dan Nintendo Switch.
Sebelumnya, Fatal Frame: Maiden of Black Water dirilis pertama kali eksklusif untuk Nintendo Wii U di tahun 2014 silam.
Bagi Anda yang tidak mengenal serial ini, Fatal Frame merupakan game survival horror. Namun tidak seperti Resident Evil, Silent Hill, atau game–game survival horror pada umumnya, Fatal Frame memiliki gameplay yang unik dan berbeda. Pemain diharuskan untuk berkelana di sebuah area untuk mencari petunjuk. Namun pemain hanya dibekali dengan sebuah kamera dan harus memakainya untuk melanjutkan cerita. Dengan demikian, pemain akan dipaksa untuk mengamati lingkungan sekitar, yang sudah pasti menyeramkan.
Gameplay Fatal Frame: Maiden of Black Water yang terbaru mungkin akan berbeda dibandingkan dengan versi aslinya. Pasalnya game tersebut dulunya memanfaatkan layar kedua pada Nintendo Wii U untuk mengambil potret, sedangkan untuk konsol modern, konsep dua layar tersebut sudah lama ditinggalkan.
Ada beberapa fitur yang ditunjukkan di trailer Fatal Frame: Maiden of Black Water terbaru. Selain grafis yang lebih dipoles, pemain dapat memanfaatkan fitur Photo Mode untuk menampakkan hantu yang telah ditemui sebelumnya, dengan berbagai pose, latar belakang, dan bingkai sesuai keinginan. Selain itu, pemain bisa memakai berbagai kostum untuk berbagai karakter.
Fatal Frame merupakan game horror klasik yang masih populer sampai saat ini. Salah satu game buatan Indonesia yang mendunia, yakni DreadOut, juga terinspirasi dari Fatal Frame. Hal ini dapat dilihat dari salah satu gameplay DreadOut yang mengharuskan pemain untuk menggunakan kamera demi mencari petunjuk ataupun mengalahkan musuh.
Berbicara soal game horor, tahukah Anda kenapa kita suka ditakut-takuti? Kami pernah membahasnya beberapa waktu silam.
From Our Network